In Market
Miami Penthouse Sells in Cash Deal; New Condo Takes Cues from Classic New York
By: LX Collection
Boutique Mayfair Flats Honor Coco Chanel With Color Scheme, Dressing Rooms
A new boutique development in London's Mayfair neighborhood will pay homage to fashion icon Coco Chanel, who lived in the Hyde Park-adjacent area from 1926 to 1935. Developer REDD is transforming the traditional red brick building at 82 Mount Street into four exclusive flats that draw design inspiration from Chanel with their "monochromatic, glossy textures, silver-beige walls, Art Deco-style cream sofas, and walk-in dressing rooms," according to the developer. The flats will come to market in 2021 starting at 5.5 million pounds ($7.4 million), the New York Post reports. 
The building will consist of three two-bedroom, full-floor condominiums and a three-bedroom duplex penthouse. The building has been designed with COVID-19 precautions in mind, resulting in a no-touch lift, high-tech air filters, and space within the apartments to work from home with broadband internet. There will be traditional design features, too, like marble fireplaces, herringbone wood floors, and fluted marble wall paneling.
Triplex Penthouse at New Robert A.M. Stern Boutique Building Goes Into Contract
A triplex penthouse at the Robert A.M. Stern Architects-designed 1228 Madison Avenue is in contract for close to its asking price of $27.85 million, the New York Post reports. The new condominium building on Manhattan's Upper East Side launched sales starting from $7.95 million in October. The buyers, the Post has learned, are a couple who were renting nearby and were drawn to the property for its views of Central Park's Jacqueline Kennedy Onassis Reservoir. In order to create the triplex, the buyers purchased the building's duplex penthouse and the full-floor condominium directly below it. The combined assemblage will boast eight private terraces with more than 1,700 square feet of private outdoor space and a full-floor master suite. Closings at the building are set to begin next summer.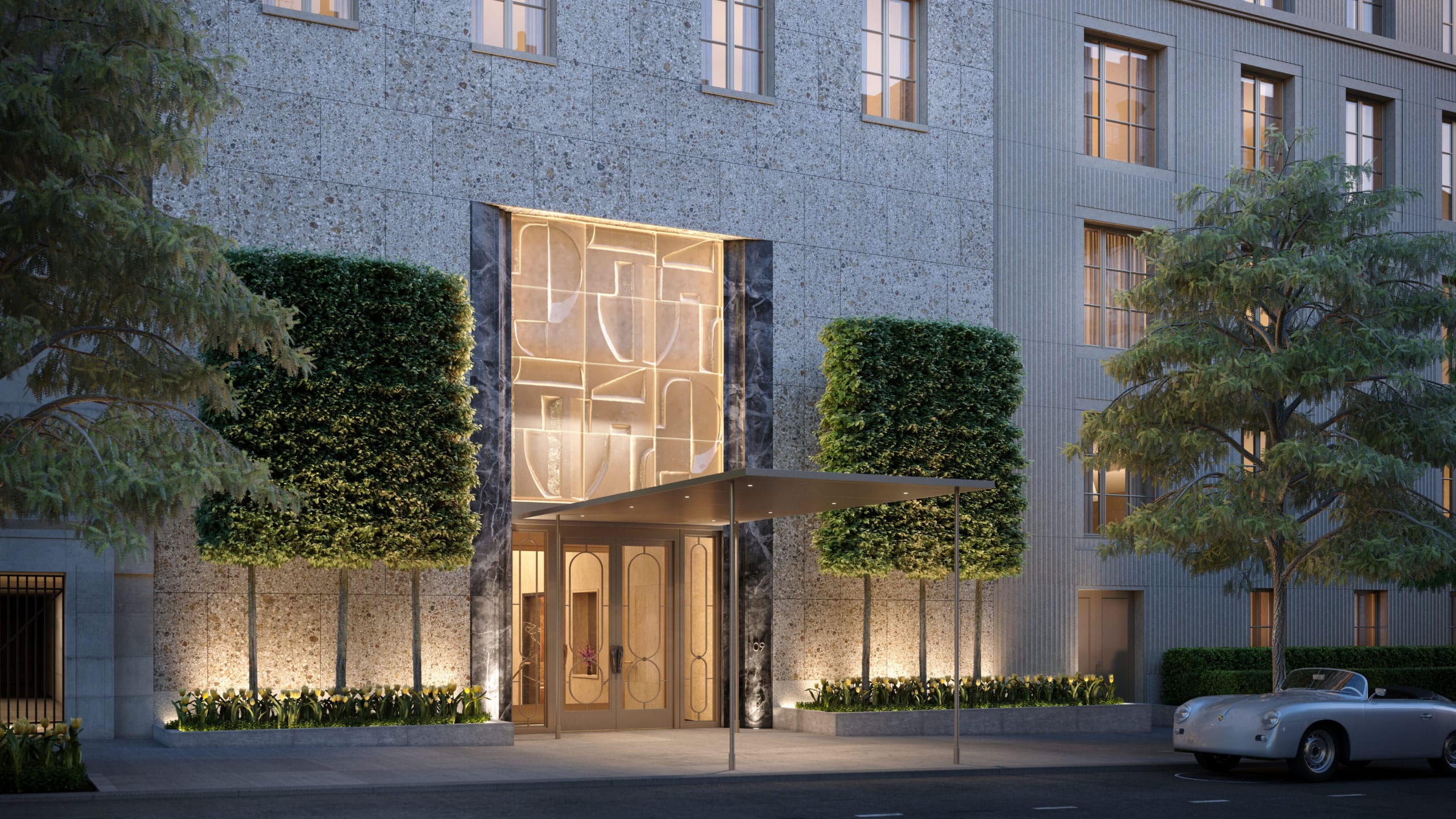 On Manhattan's Upper East Side, a New Condo Will Take Cues From Classic New York
Steven Harris Architects has been tapped to design a new luxury condominium at 109 East 79th Street in New York. The building's exterior and interior will take cues from the prized architecture of the surrounding Upper East Side neighborhood while nodding to Art Deco, midcentury, and Bauhaus design. The 32 two- to five-bedroom condominiums will feature gracious layouts inspired by classic New York architects Rosario Candela and J.E.R. Carpenter. The building will offer a host of amenities, including a double-height fitness center with a full-size squash court, a spa with a sauna and a hair salon, and a screening room. The building, by Legion Investment Group, will be completed in 2022 with residences coming to market with Corcoran Sunshine Marketing Group in 2021.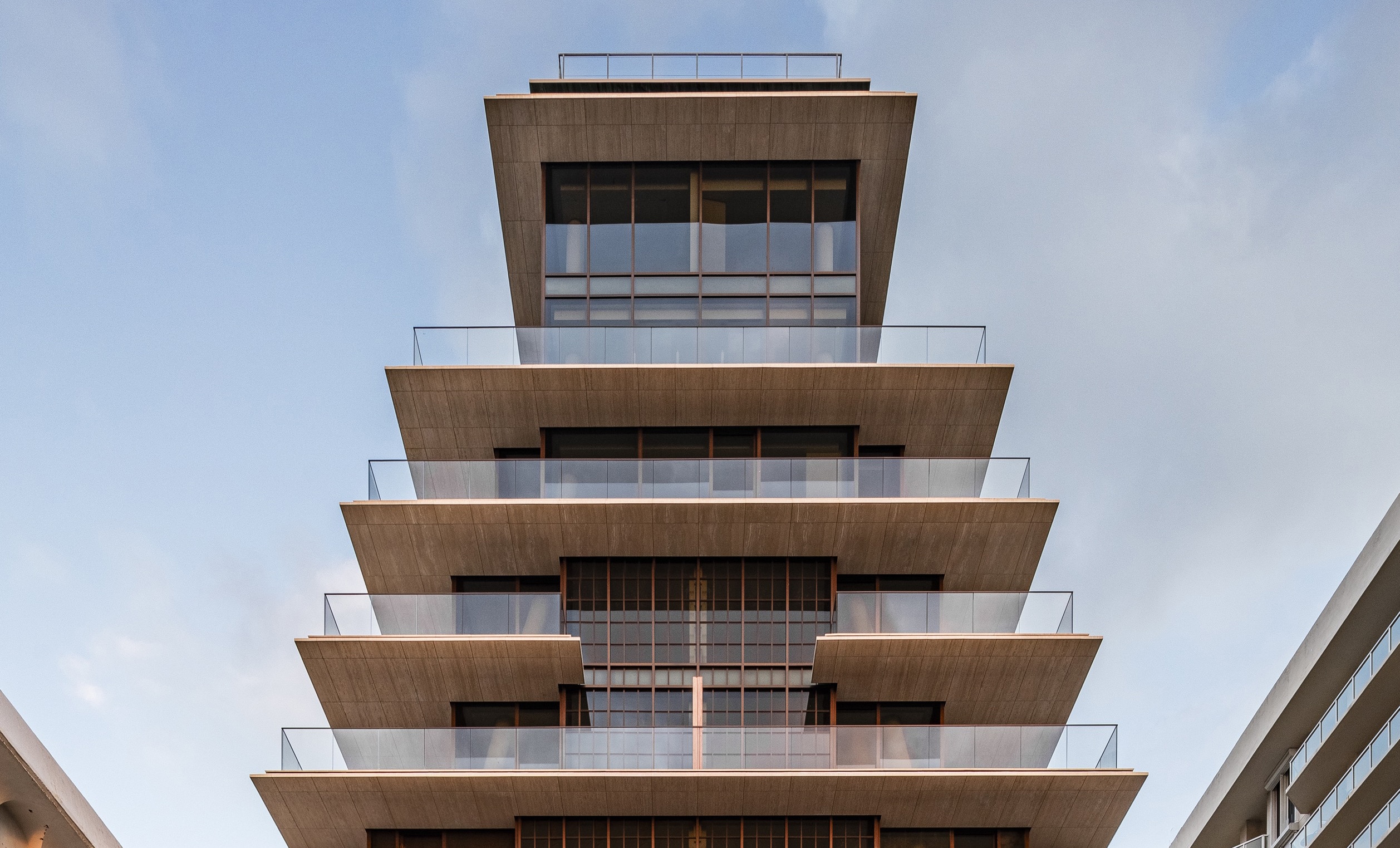 Miami Penthouse Sells for $33 Million in Cash Deal
The penthouse of Miami condominium Arte has sold in a $33 million cash deal, the Wall Street Journal reports. The building, in Miami's Surfside area, was designed by Italian architect Antonio Citterio and became available for occupancy this spring. Project co-developer Alex Sapir, of the Sapir Organization, declined to name the buyer, saying only that he is a private equity executive from New York. The condo spans 7,700 square feet and has five bedrooms as well as a 23-foot rooftop pool overlooking the ocean. The sale works out to about $4,300 per square foot, which Sapir believes is the highest price per square foot ever paid for a condominium in the Surfside area.
Opulent Chicago 'Villa in the Sky' Designed by Rosario Candela Seeks $17 Million
An 8,000-square-foot penthouse with expansive views of Lake Michigan on Chicago's North Lake Shore Drive has come to market for $17 million. The property was designed by classic New York architect Rosario Candela and boasts the grand proportions he was known for — particularly its 5,000-square-foot private terrace overlooking the lake and its expansive living room with 20-foot ceilings. The penthouse, which has had only three owners, was built by Candela for banker George Woodruff in 1930 and has been passed down in private sales ever since. This listing represents the penthouse's first foray onto the open market, SFGate reports. 
The penthouse has six bedrooms, six and a half bathrooms, and original details like hand-carved doors, bronze hardware, stone carvings, and vaulted ceilings with frescoes. "This isn't just a penthouse on top of a building," listing agent Mark Icuss told SFGate. "Folks who can afford to buy this kind of stuff — they pay for uniqueness."