In Market
$72 Million Penthouse at 220 Central Park South is NYC's Third Priciest Sale this Year; Sprawling Penthouse at Forthcoming Skyscraper Is Toronto's Most Expensive Listing
By: Ameena Walker
Former Hudson Yards Crypto Office Is Now a $19.5 Million Hybrid Residential Townhouse 
The former office of crypto-mining company TeraWulf is now listed as a three-bedroom, four-bath residence seeking $19.5 million, reports Curbed. Located at 536 West 29th Street in Manhattan's Hudson Yards neighborhood, the space spans roughly 6,500 square feet and is touted as having potential to become "the most creative of private mansions, or hybrid office with residential townhouse." Aside from a plethora of office and conference space, it includes two massive great rooms with ceiling heights of 32 feet and 19 feet, floor-to-ceiling casement windows, exposed brick walls, beamed ceilings, and skylights throughout. There are also multiple entrances, a chef's kitchen, a library with rooftop access, a private planted Zen garden with a Cherry Blossom tree, and additional buildable rights up to 18,510 square feet.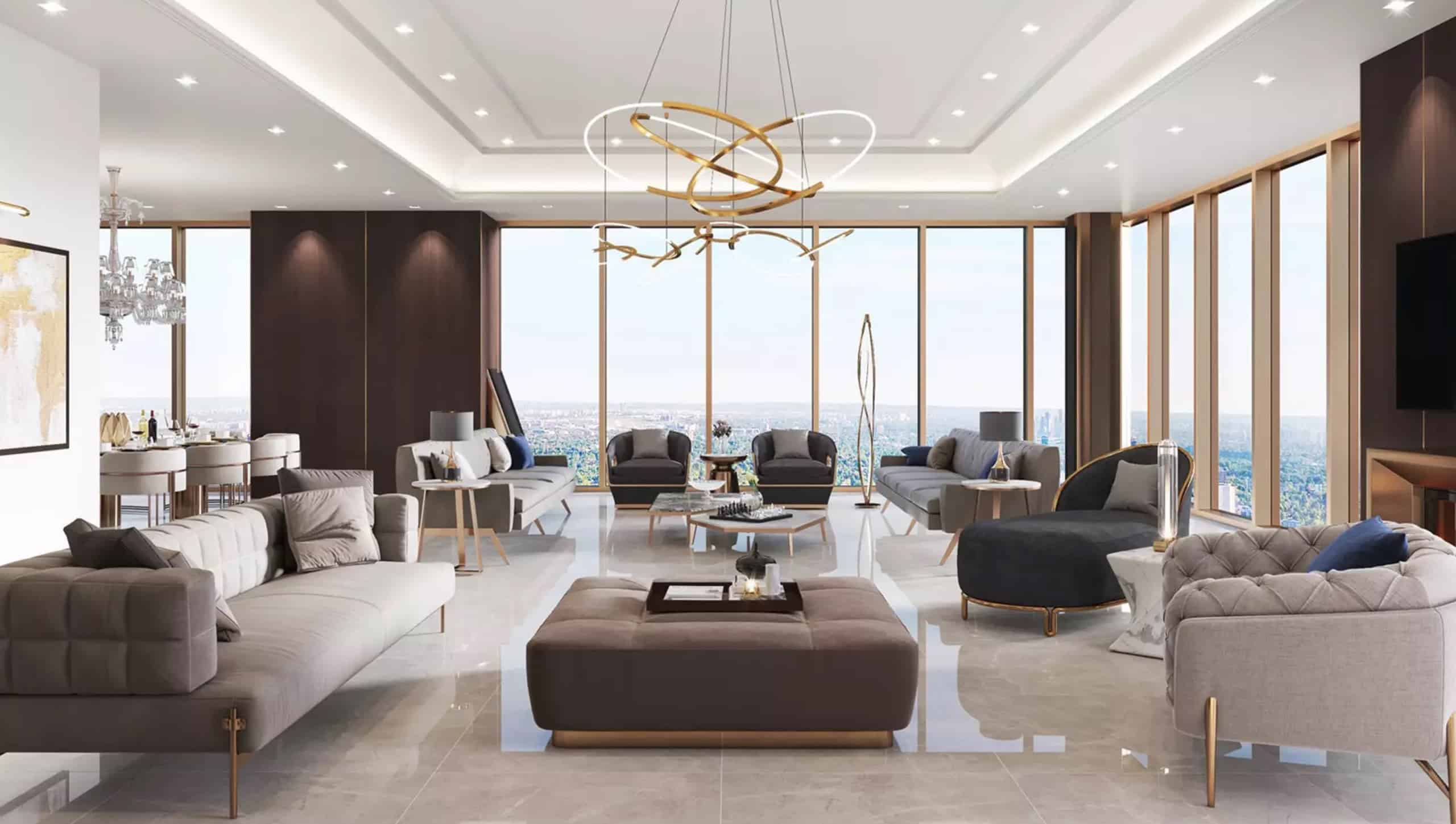 Sprawling Penthouse at Forthcoming Skyscraper Is Toronto's Most Expensive Listing 
A sweeping full-floor penthouse at The One Toronto has hit the market asking CAD $35 million (US $25.78 million), making it the city's most expensive home for sale, reports Forbes. The forthcoming skyscraper is located at 1 Bloor West and will soar 85 stories high upon completion in 2024, snagging the title of the country's tallest residential tower. 
The penthouse occupies the 80th floor and combines two apartments to create a nearly 8,800-square-foot home with six bedrooms, eight bathrooms, and panoramic views of the city. The sophisticated space is bedecked with soaring ceilings, floor-to-ceiling windows, lacquered marble floors, contemporary furnishings, chandeliers, and high-end materials sourced from around the world. 
The One is being developed by Mizrahi Developments and designed by architectural firm Foster + Partners. Its amenities will include a year-round heated pool, an 8,200-square-foot garden terrace, a fitness center, an event and meeting space, and an on-site concierge.
Brooklyn's Quay Tower Debuts New Penthouse Collection with Prices from $6.5 Million 
On the heels of closing in excess of $98 million in sales in 2022, Quay Tower has unveiled its new penthouse collection on the uppermost floors of the 30-story Brooklyn tower. Composed of just four homes designed by AD100 firm Marmol Radziner, square footages range from 2,554 to 4,544, with prices between $6.5 million and $10.8 million.
Homes within the penthouse collection come in three-, four-, and five-bedroom floor plans and are complete with private elevator access, floor-to-ceiling windows with crisp views of the East River and city skyline, a chef's kitchen with custom Italian cabinetry, and primary bathrooms with radiant-heated floors.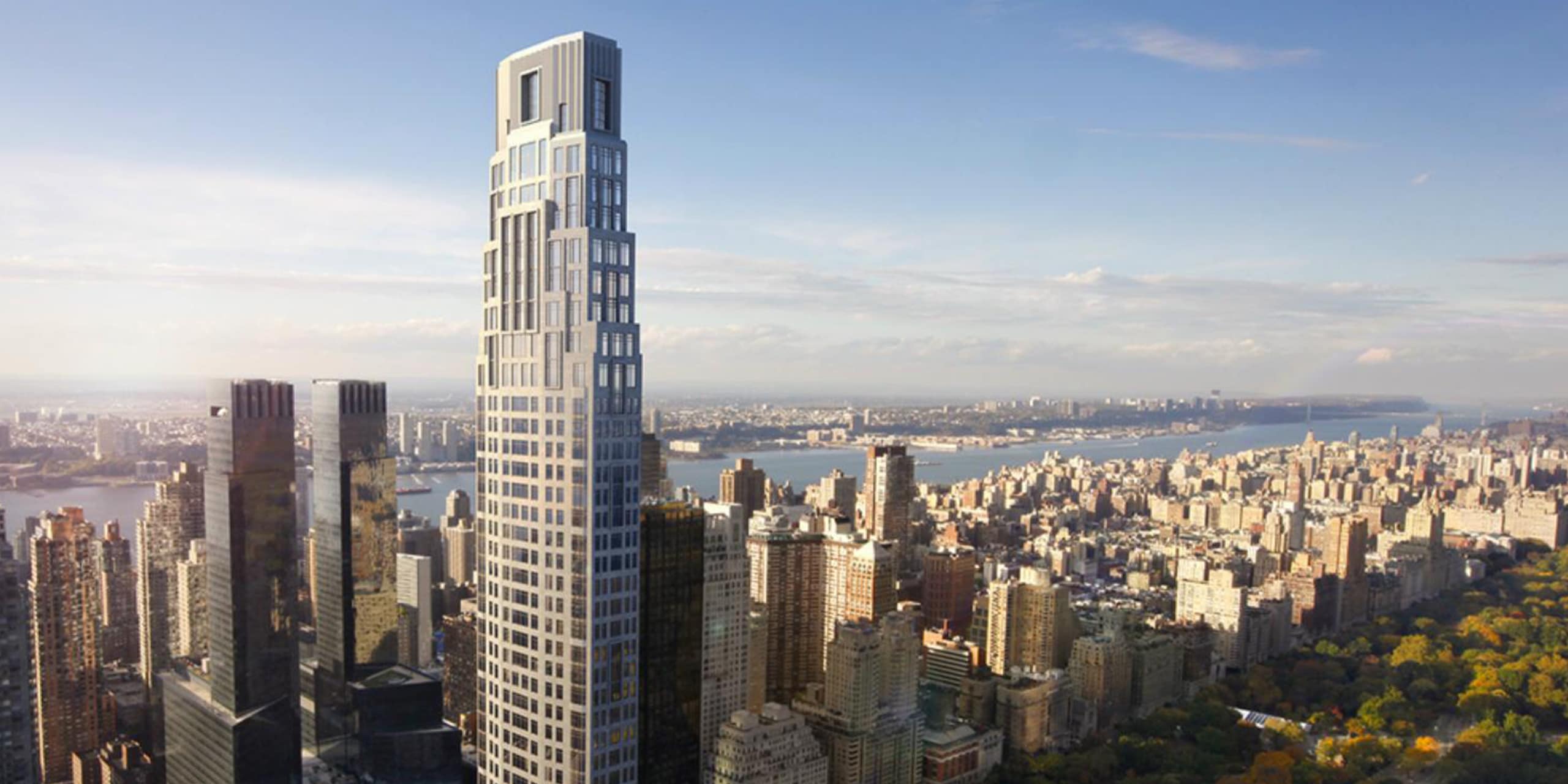 $72 Million Penthouse at 220 Central Park South Is NYC's Third Priciest Sale in 2022
A full-floor penthouse near the pinnacle of the towering 70-story building 220 Central Park South has sold for a whopping $72 million in one of the most expensive sales to close in New York City so far this year. Per the New York Times, the home was acquired in what appears to have been an off-market deal by an anonymous buyer who also purchased an apartment on the 19th floor for $3 million. 
The home sits on the building's 75th floor and encompasses 5,021 square feet, with three bedrooms, four bathrooms, and a 312-square-foot terrace that overlooks Central Park and the city at large. The sale is the city's third largest this year, while the nearly $240 million pad purchased within the building by hedge funder Kenneth Griffin three years ago remains the most expensive home ever sold.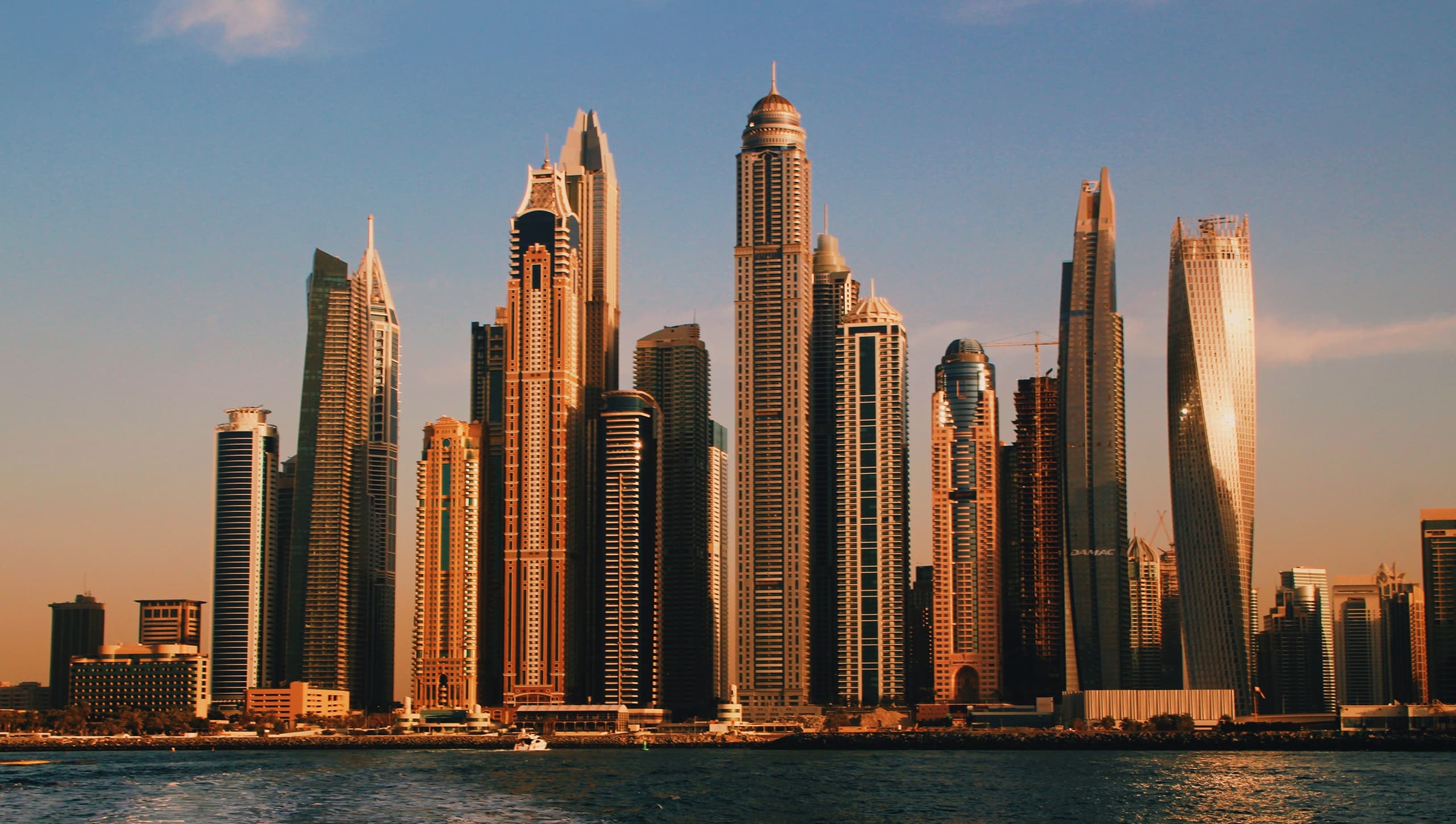 Dubai's Luxury Homes Market Anticipates Posting World's Highest Price Rise in 2023
After witnessing record increases this year, prices on luxury homes in Dubai are expected to soar even higher in 2023, with experts anticipating a 50% price hike, reports Zawya. Areas like the Palm Jumeirah, Emirates Hills, and Jumeirah Islands are driving the increase, paired with limited housing stock and the demand for new luxury homes outpacing the supply. It is expected that Dubai will post the highest growth globally in the next 12 months and will be the only city that will post double-digit growth in prime property prices, with Miami trailing in second place. 
The city's relative affordability (luxury homes average around $800 per square foot), its safe-haven status, and an increasing appeal among ultrahigh-net-worth buyers and investors are also responsible for driving demand and prices through the roof. Other global cities expected to see price boosts in their luxury residential markets are Dublin, Lisbon, Los Angeles, and Madrid.