Design
New Developments Are Taking Amenities to New Heights
Sep 24, 2020 | By: LX Collection
Today's new residential developments offer a stunning array of amenities tailored to the ever-evolving lifestyles of their residents. Blue-chip architects are designing buildings around a contemporary standard of luxury living, pushing amenity programs to new heights of convenience, comfort, and customization.
Traditional Amenities Are Just the Starting Point
Classic residential amenities like the doorman building are becoming the baseline: premium residential buildings are now striving to provide seamless hospitality on par with the best five-star hotels. At One Hyde Park in London, exclusive condominiums come with the legendary service of the Mandarin Oriental Hotel, including a dedicated team that manages residents' daily lives by handling travel, reservations, housekeeping, and shopping at any time of day or night.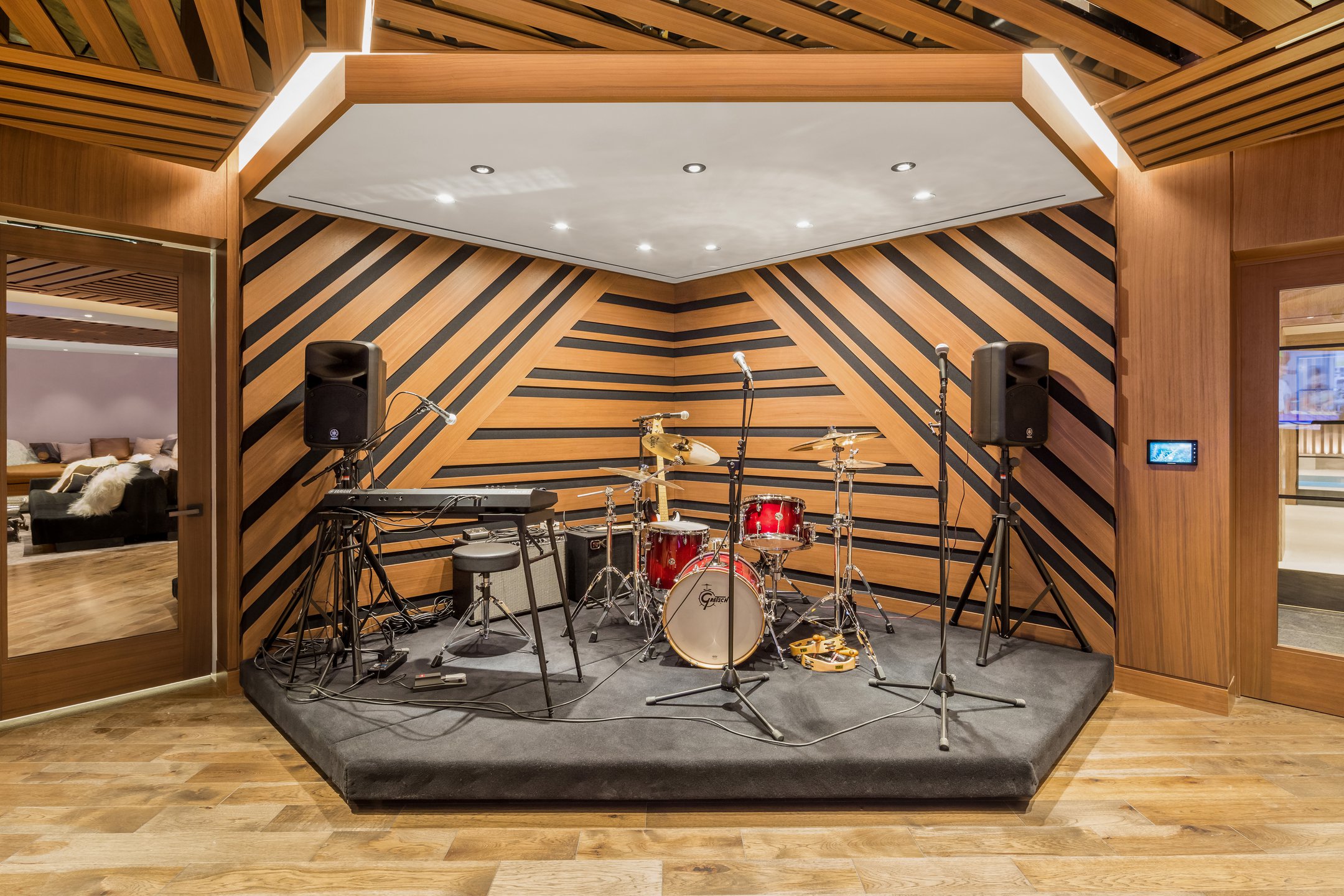 The Kent, a new development in New York, makes creative expression a luxury amenity with its Lenny Kravitz-designed Sound Lounge. Inspired by one of the musician's own recording studios, this amenity provides a performance space, movie theater, music studio, and gaming area for residents to host private recitals, dance parties, screenings, and events.
At 15 Hudson Yards, in New York's newest neighborhood, a collection of amenities without compromise brings a world of options to residents. Among the offerings are a private dining suite for entertaining, a coworking atelier, a children's play and party room, and premier concierge services like a sommelier-curated wine cellar, exclusive invitations to cultural events taking place at Hudson Yards, and priority reservations and seating at the on-site restaurant.
Health and Wellness
The best high-end residential buildings offer customizable health-driven amenities that go way beyond basement fitness centers, making it easy to integrate well-being into lifestyles and homes. Residents of the Missoni Baia luxury condominium tower in Miami's Brickell neighborhood enjoy exclusive access to one of the city's most expansive spas. Conceived by the designers of Aman to provide a seamless indoor/outdoor experience, the spa's private saunas and massage rooms adjoin treatment terraces overlooking Biscayne Bay.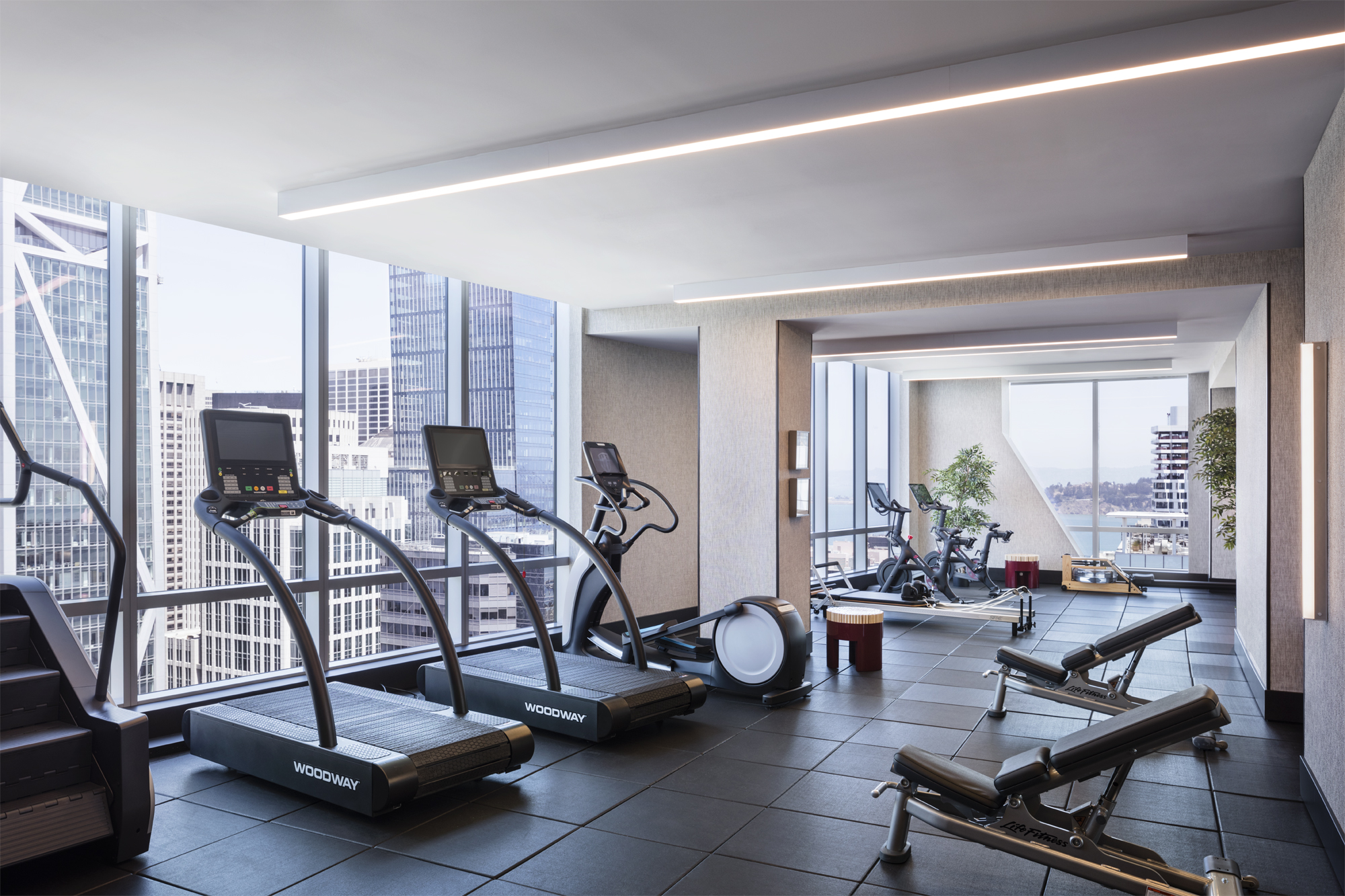 Other residential developments boast deluxe gyms curated by leading fitness brands, like the Equinox-branded gym at Avery 450 in San Francisco, which also features personal training and in-home spa services.
Concierge medical plans are even part of the amenity suite at premium new developments, making them especially enticing to international buyers, who may not have a US-based health plan. Take the Ritz Carlton Residences in Miami, which offers professional medical treatment, including housecalls, in-home immunizations, virtual consultations, and arrangement of medical services through the Agatston Center for Private Medicine, led by Dr. Arthur Agatston, the physician behind the South Beach Diet.
Travel and Mobility
New luxury buildings with built-in private transportation—whether by land, sea, or air—allow jet-setters to travel between international cities and exclusive destinations with convenience, discretion, and comfort. For car lovers, the latest must-have amenity is elevator-assisted parking that lets them drive right up to their front door, even if that front door is 50 stories above the street. Singapore's tony Hampton Scott residential tower offers en-suite parking on every floor and boasts the tallest sky garage in the world in its 36th-floor penthouse. The glass-walled garages and elevator are perfect for residents who want to display their high-end automobiles like works of art.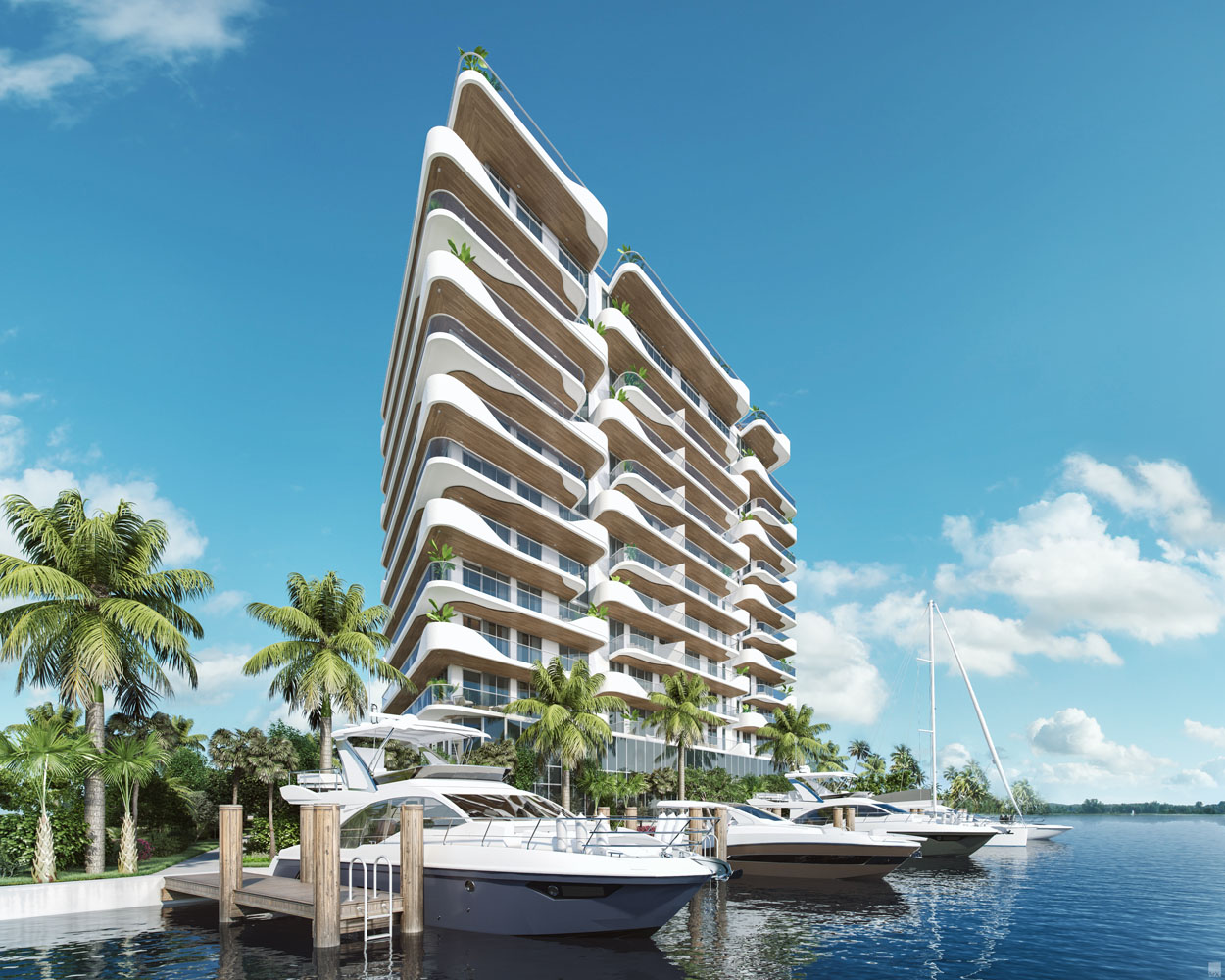 Luxury Miami residential development the Monaco Yacht Club and Residences has a private marina built into the waterfront property. "Now, buyers have the unique ability to have their boat docked right at their doorstep, an unparalleled opportunity to celebrate the joie de vivre of Miami Beach," says developer Ricardo Tabet. In addition to a private slip, the Monaco Yacht Club and Residences has a yachting concierge who organizes fishing and touring excursions along the Florida coast and Keys and into the Bahamas.
Access to private aviation is included in the amenities at 111 Murray Street in New York, where residents need only call the concierge to book bespoke travel for business or pleasure, including private jet service to any destination, complete with custom dining and entertainment options. 
As the global market for luxury condominiums continues to grow, so, too, does the range of lavish amenities on offer. Buyers have their choice of residential towers distinguished by trademark services, facilities, and perks, each considered down to the last detail.