Design
The Rise of the Sky Garden
Mar 1, 2021 | By: LX Collection
Sky gardens are nothing new: Italy's Torre Guinigi roof garden is over 400 years old, while stories of the ancient Hanging Gardens of Babylon—whether mythical or not—continue to captivate.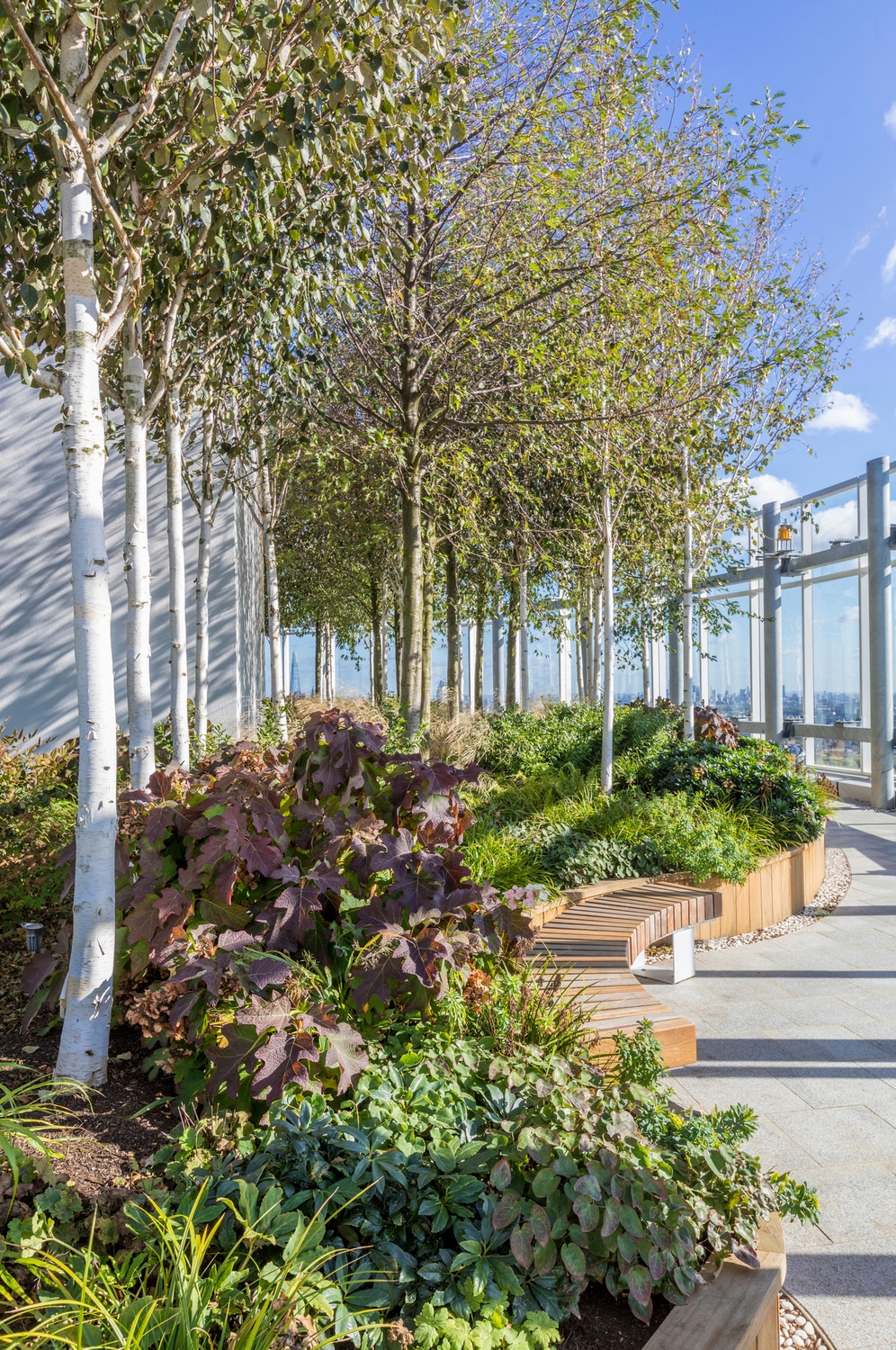 In the modern age, our sky gardens often crown residential skyscrapers, offering private parks in the heavens where vegetation and views collide. They forge verdant space where there was none and give urbanites an important connection to nature.
Here, we ride an elevator to the top floor to explore some of the most exciting sky gardens of recent times.
Vauxhall Sky Gardens, London 
Landscape architecture practice Gillespies won plaudits for its Sky Garden at 20 Fenchurch Street. This public park in the heart of London features fig trees and cycads growing 43 stories above the ground in a glass-covered microclimate. No wonder Gillespies was subsequently called on to mastermind Vauxhall Sky Gardens in South London—a lush oasis atop 178 apartments designed by Carey Jones Chapman Tolcher. Residents can converge in this forest of ferns, palms, and lilies, 120 meters up, either taking a seat on the serpentine benches or working out in the mezzanine gym. Floor-to-ceiling windows provide lashings of light for plants while gifting residents vistas across the Thames to Pimlico and beyond. 
EVGB and 550 Vanderbilt, New York City
Sky gardens have bloomed in tightly packed New York City in recent years. The rooftop of EVGB in Lower Manhattan weaves serenity gardens with fire pits and sun lounging areas with a bocce court. It's less of a rooftop garden, more of a private pleasure park. At 550 Vanderbilt in Brooklyn, residents host rooftop dinner parties sheltered by fruit trees, ferns, and climbing plants. Well-designed sky gardens like these aren't merely pretty to look at; they give residents a whole extra room—somewhere to cook, entertain, or complete their morning workout. 
Diamond Lotus, Ho Chi Minh City
Vo Trong Nghia (VTN) architects are recognized for their green-fingered apartments and hotels across Vietnam. Their Chicland Hotel on Da Nang Beach practically bursts with tropical flora; so, too, does the new three-building Diamond Lotus complex in Ho Chi Minh City. Every condo in these 22-story blocks has a balcony, brimming with bamboo. In this case, the Vietnamese plant—used widely in construction and scaffolding—acts as a natural shade for residents during the hot season and can weather strong winds. Diamond Lotus's pièce de résistance, though, is its ambitious garden roof, linking the three buildings with two cable-stayed bridges—and creating a veritable Eden in the sky, where pathways weave through the trees, and pavilions that appear like folded napkins allows residents to sit and admire the Kenh Doi canal immediately south and Ho Chi Minh's center rising to the northwest.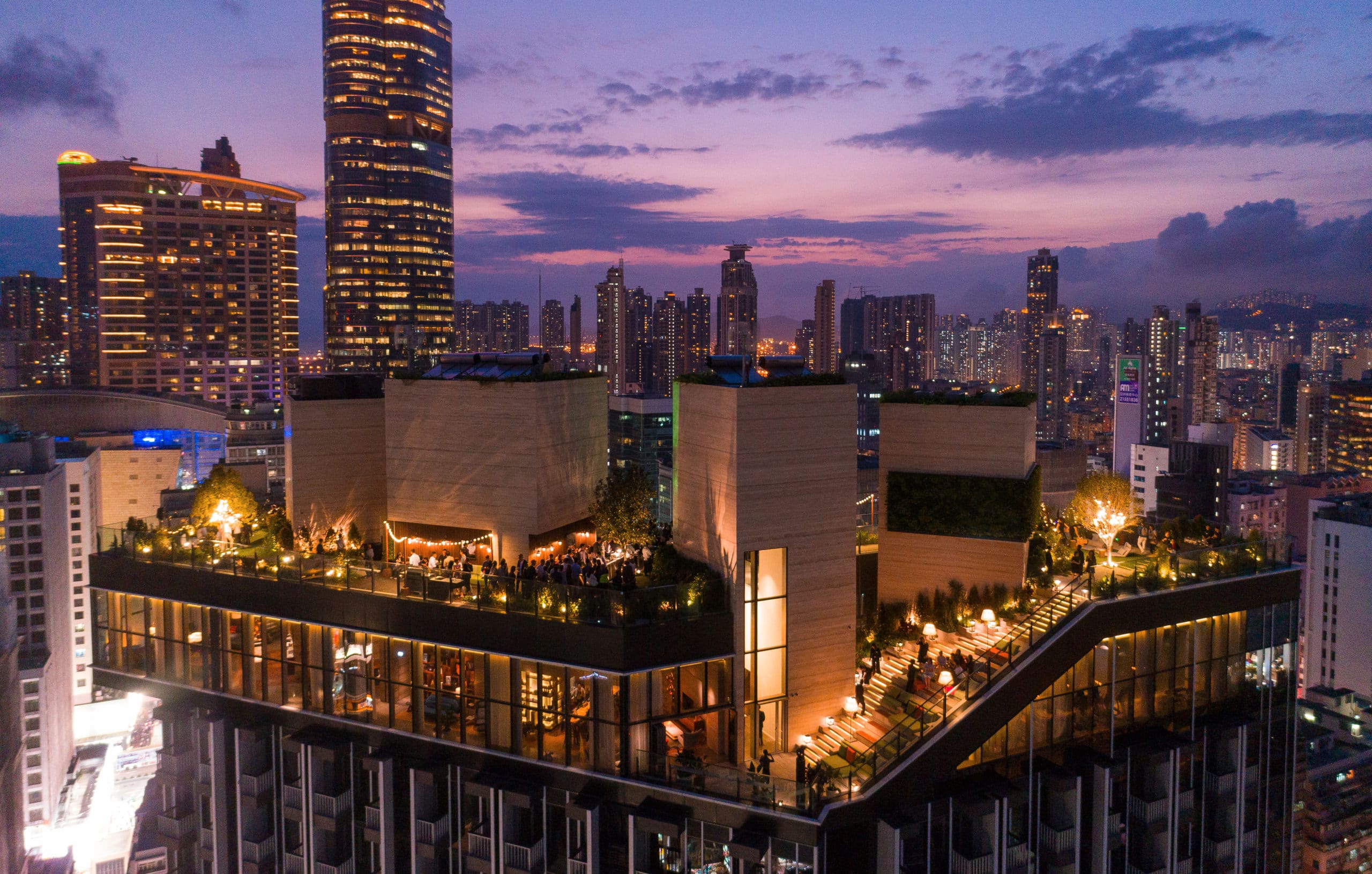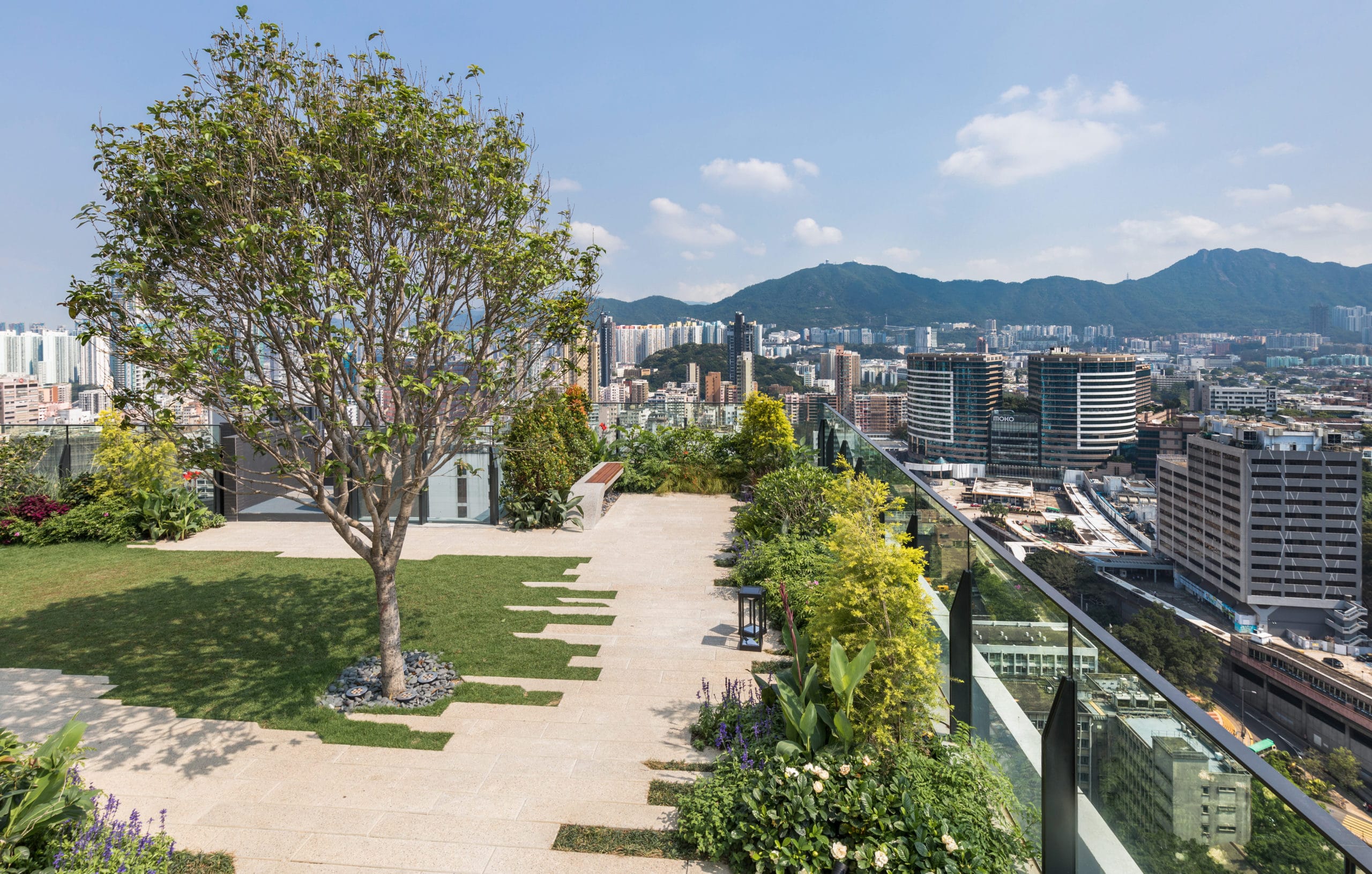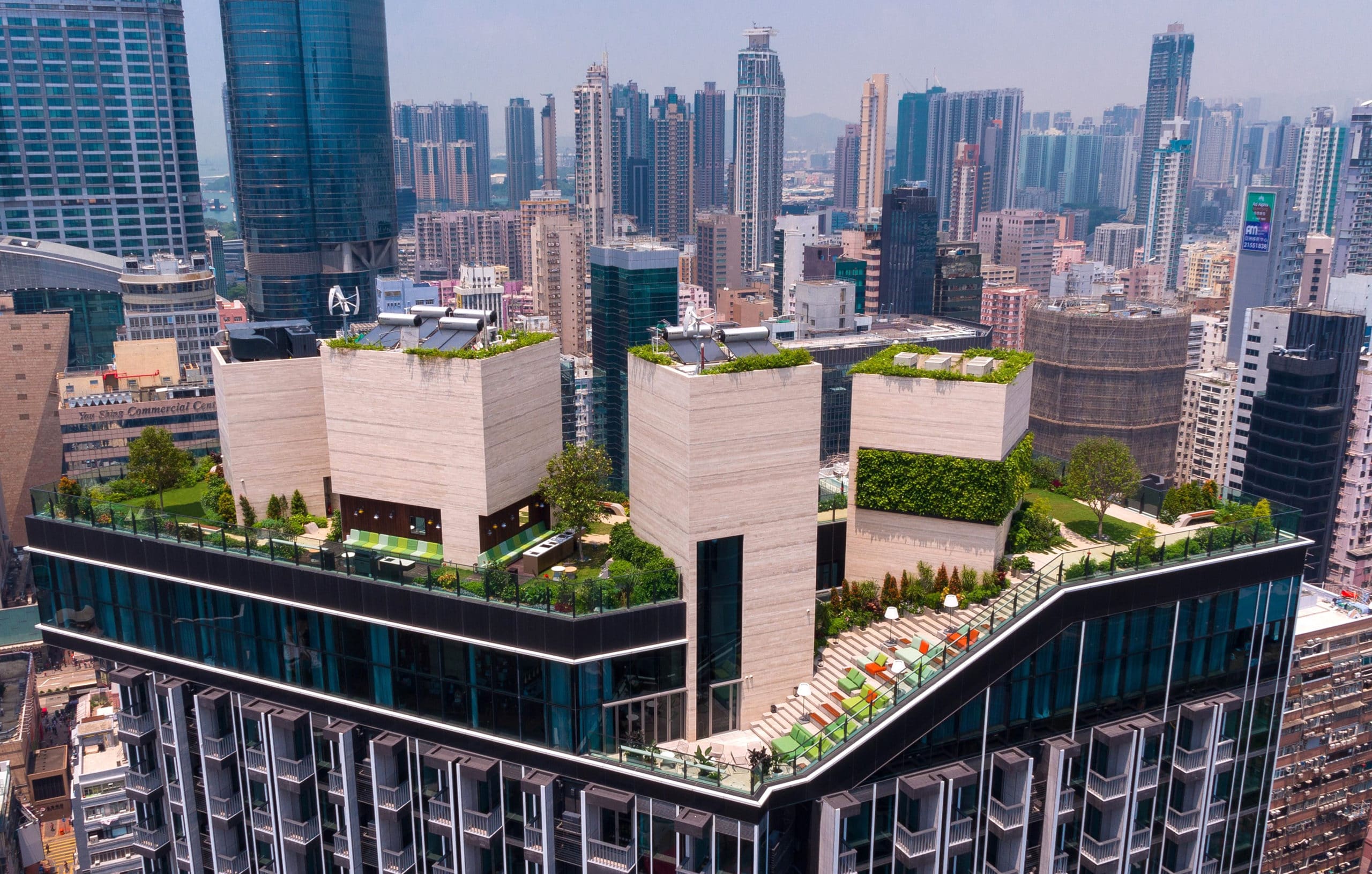 Skypark, Hong Kong 
A library, gym, and pool with its own bar are among amenities enjoyed by the residents of Skypark in Kowloon, Hong Kong. As its name suggests, the luxury apartments also star a spectacular park up high. Designer Adrian L Norman and architecture studio Concrete have created a sprawling, multitiered concoction of tree-shaded lawns, picnicking areas, and staggered seating that takes its cue from amphitheaters and plays up the theatrical nature of the gardens. It's as fun as it is practical; few millennials—the building's target audience—have a clubhouse as exhilarating as this one.