In Market
Central Park Tower Adds Lifestyle Specialist; Miami Market Growth Continues
By: LX Collection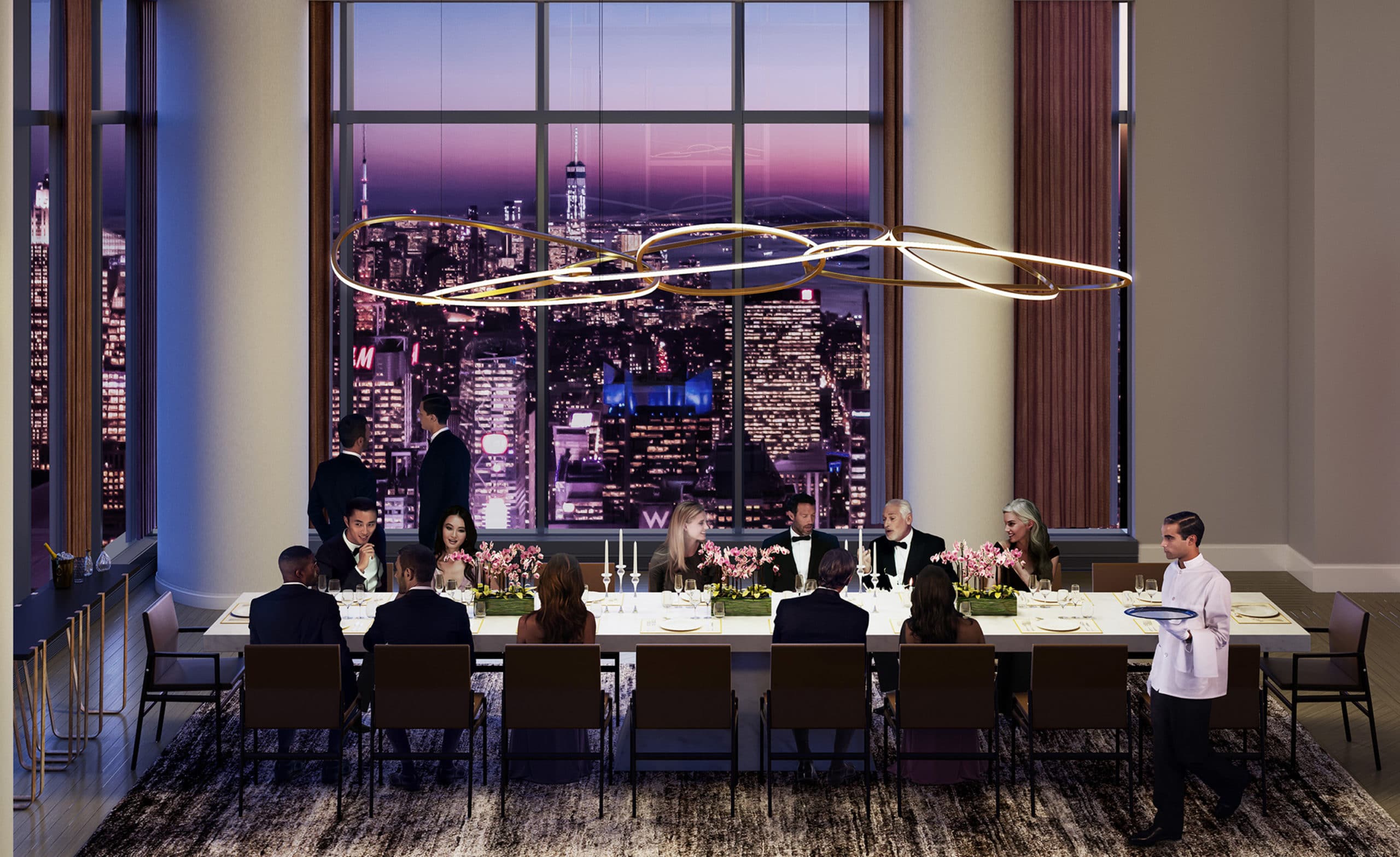 Central Park Tower Taps Celebrity Event Planner As Lifestyle Specialist 
Central Park Tower has teamed up with event planner to the stars Colin Cowie to bring buyers in the world's tallest residential building an extra perk. Cowie, who has worked with celebrities like Oprah Winfrey and Tom Cruise, will serve as the residential tower's exclusive lifestyle specialist and as a for-hire event planner for building residents. In the role, Cowie will oversee a five-star guest chef program that will feature menus from the likes of Gabriel Kreuther, of the eponymous one-Michelin-star restaurant, and Alfred Portale, former Gotham Bar & Grill chef. The menus will be available in the dining room and bar of the Central Park Club, the 50,000-square-foot exclusive amenity space on the Central Park Tower's 100th floor, as well as in-residence. Prices for Cowie's à la carte planning and coordinating services are available to residents upon request.
Fully Furnished Condos Are Now More Popular
Condo developers have turned to a new selling tactic that provides prospective residents with a greater incentive to purchase during the pandemic. The New York Times reports that some developers are now offering fully furnished units that provide residents with a move-in-ready experience, allaying concerns about purchasing during the pandemic and the effort it takes to make a new space feel like a home. 
Among the properties offering this perk are Manhattan's 40 Bleecker, where three residences furnished in partnership with designer co-op Colony are asking from $3.6 million, 30 Park Place, Four Seasons Private Residences, where four units designed by Santopietro Interiors and Interior Marketing Group start at just over $8 million, and The Centrale, which offers Giorgetti furnishing packages to buyers. 98 Front Street, designed by ODA, has partnered with EQPT Residences—an end-to-end interior design solution—to offer each resident a turnkey furnished condo from designer Tara Benet. Arte Surfside is also in on the trend. Its $33 million penthouse sale came with furnishings from Italian showroom Visionnaire.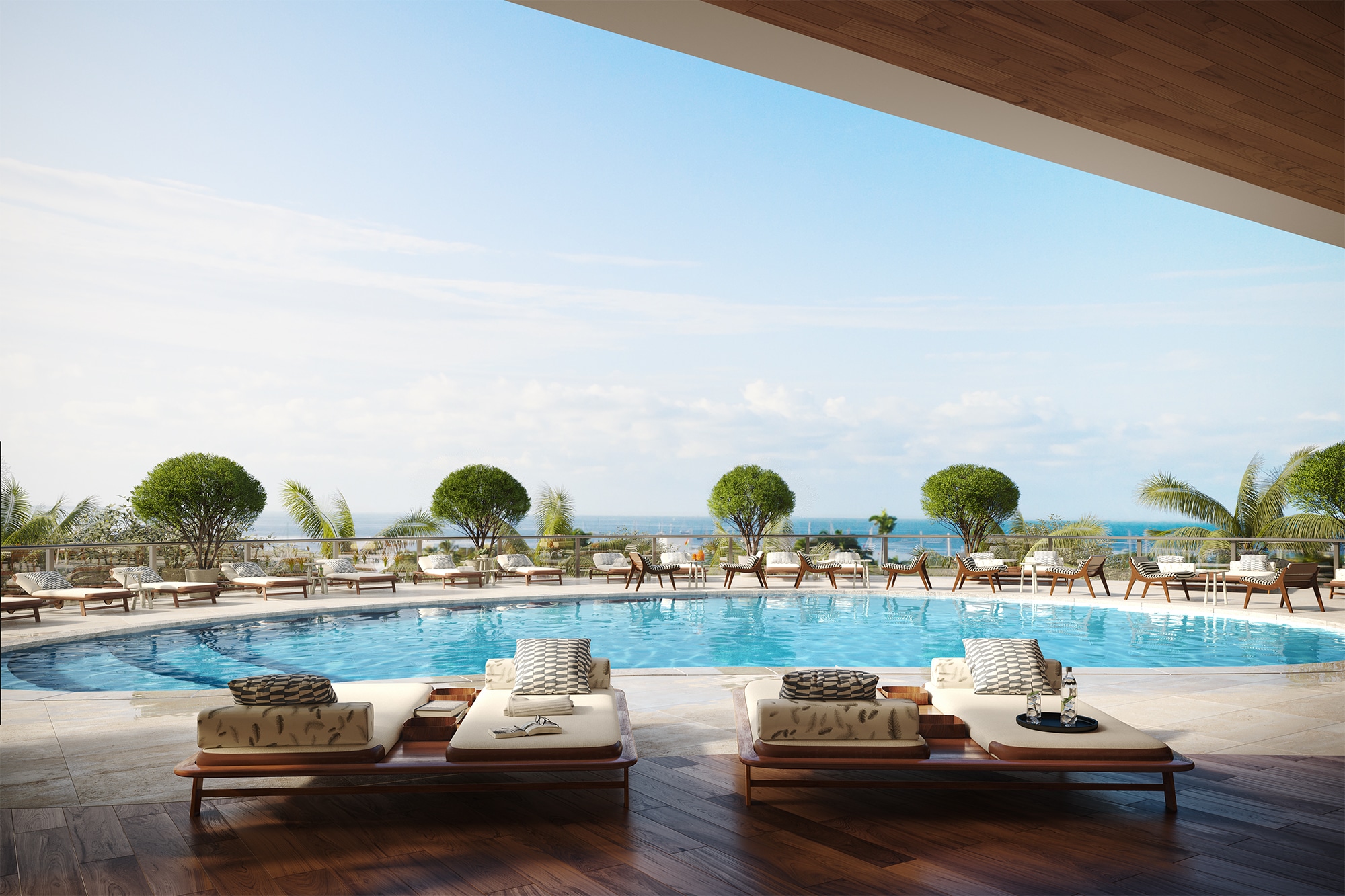 New Miami Condos Give City's Sizzling Market a Boost
Buyers from California and the Northeast continue to descend on the Miami and South Florida real estate market, tightening inventory and driving up prices. In an overview of the luxury market, Mansion Global reports that an average of 115 condos priced over $1 million sold each month from November to January, an increase of 77% over the same time period one year ago. "I've never experienced a market this strong," David Martin, CEO of Miami-based development firm Terra, said to Mansion Global. "Miami has always been a kind of live-and-play place. Now the city is becoming a center for business and commerce, rather than just tourism. We're seeing multi-sector job growth."
Five projects are poised to bring a spate of new luxury condos to the area, opening up inventory to buyers who are increasingly seeking larger residences with access to amenities. Among those are The Villa Collection at The Ritz-Carlton Residences, Miami Beach, with 15 villas priced from $4.38 million; Onda, with 41 residences priced from $1.8 million; and Mr. C Residences Coconut Grove, where 60 percent of the 118 condos have sold since the first quarter of 2020.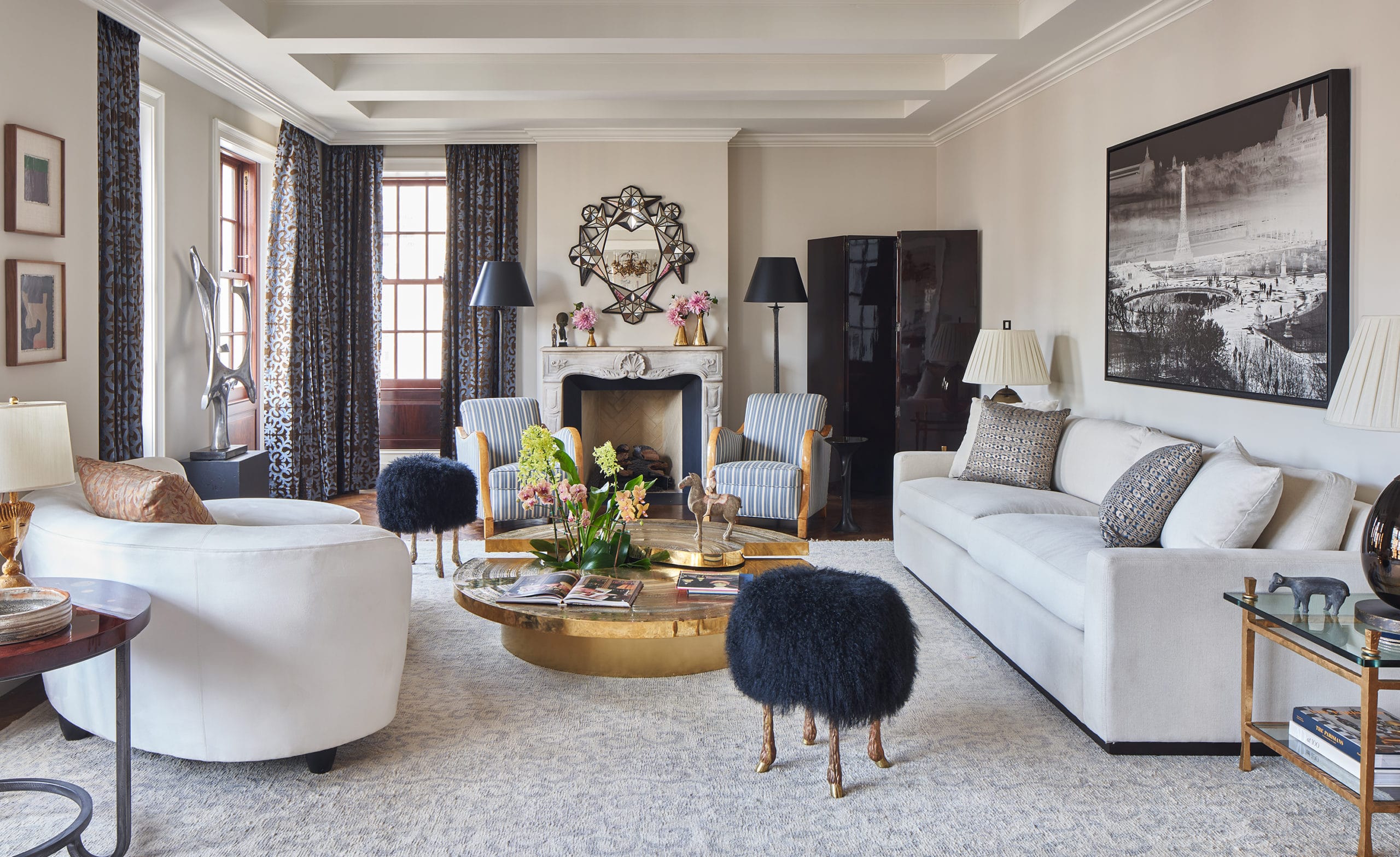 New Online Marketplace Rents Stylish Furniture and Antiques
Those furnishing a temporary home or struggling with interior design decisions have a new service to turn to when looking for high-end furniture, decor, and art. Online marketplace 1RentPlace connects its users with home and art items ranging in style from classic to contemporary, from showrooms such as Kravet and Bonnin Ashley Antiques. "The design industry has changed exponentially since the onset of the pandemic, with consumer tastes shifting toward furniture rentals out of convenience," said 1RentPlace founder and CEO Jake Baer. "With the launch of 1RentPlace, we created a streamlined online platform for dealers, consumers, and design professionals across the U.S. to take advantage of this constantly growing, diversifying rental market."
Sarah Silverman Lists Los Angeles Two-Bedroom For $1.8 Million
Comedian Sarah Silverman has listed her longtime West Hollywood condo for $1.8 million, Realtor.com reports. Silverman purchased the two-bedroom, two-bathroom spread for $1.29 million in 2006. The 1,607-square-foot condo at Empire West features an open floor plan with a sliding glass panel that opens onto a covered terrace. It also comes with an updated custom kitchen, a dressing room off the spacious primary bedroom, and a marble-clad primary bathroom.