In Market
New York Combo Condo Sells; Miami Developer Buys in New Project
By: LX Collection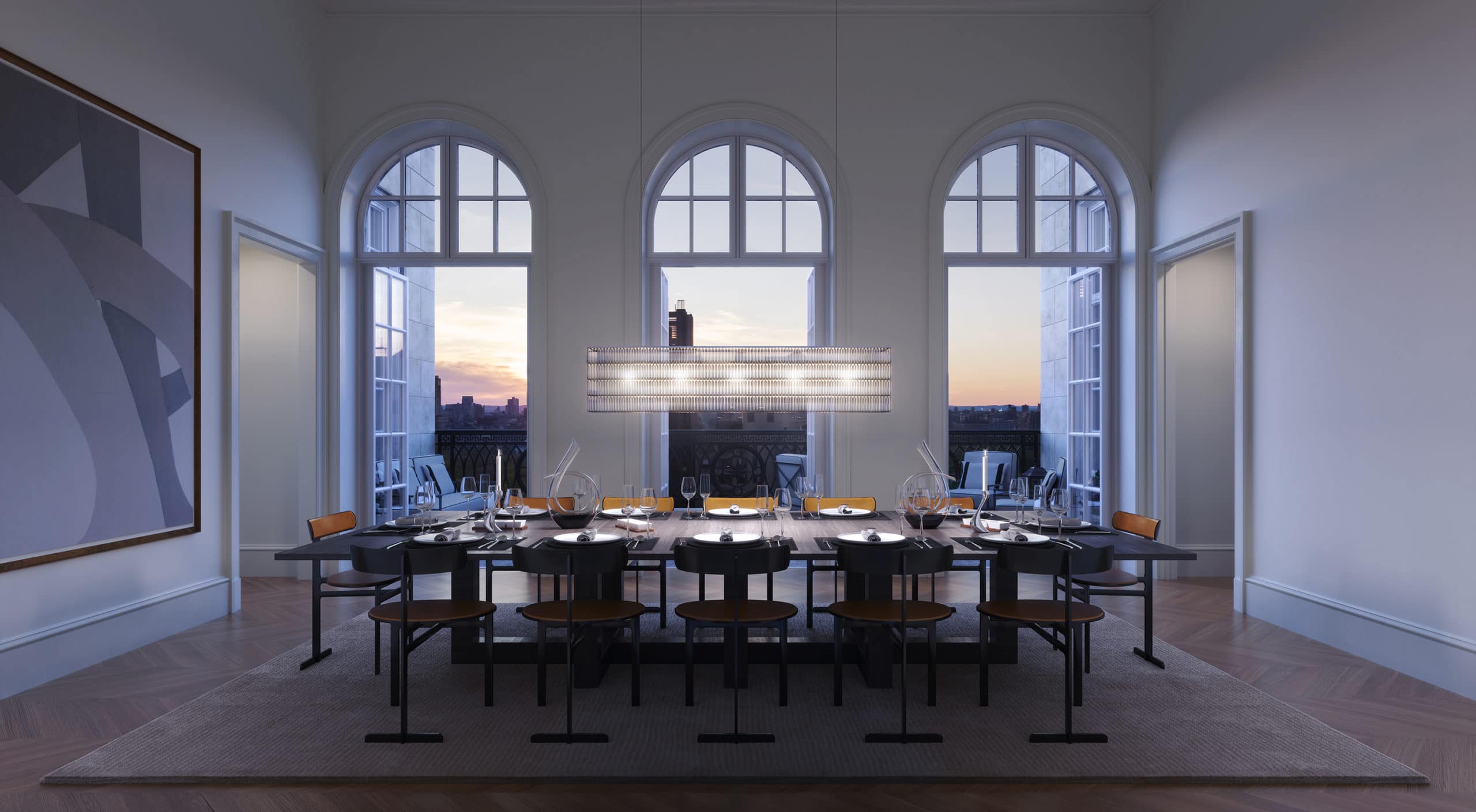 Combo Residence at New York's The Benson Sells For $27.95 Million Sight-Unseen
New York condo The Benson has scored another blockbuster contract. The $27.95 million transaction constituted New York's priciest residential sale in the first week of February, according to Donna Olshan's weekly luxury market report. The purchase includes two full-floor condos that will be combined for the buyers by developer Naftali Group into one duplex residence on the building's 10th and 11th floors. The combined residence will span 8,386 square feet and feature interiors designed by Peter Pennoyer Architects, who selected traditional finishes like custom-designed mantelpieces surrounding each living room's fireplace and bespoke kitchen cabinetry designed in collaboration with Christopher Peacock. The buyer made the purchase sight-unseen.
Inside Rob Gronkowski's Sprawling $1.7 Million Miami Condo
The New York Post got an inside look at the Miami residence of Tampa Bay Buccaneers tight end Rob Gronkowski, who cinched his fourth Super Bowl win on Sunday. The 31-year-old purchased the 3,850-square-foot condo at Miami's Marquis Residences in 2019 for $1.7 million. The condo features glossy porcelain tile floors and a corner living room with 20-foot windows overlooking Biscayne Bay. Gronkowski, who previously played for the New England Patriots, purchased the bachelor pad from retired Norwegian soccer player John Carew. According to The Real Deal, Carew paid $2.4 million for the condo in 2013.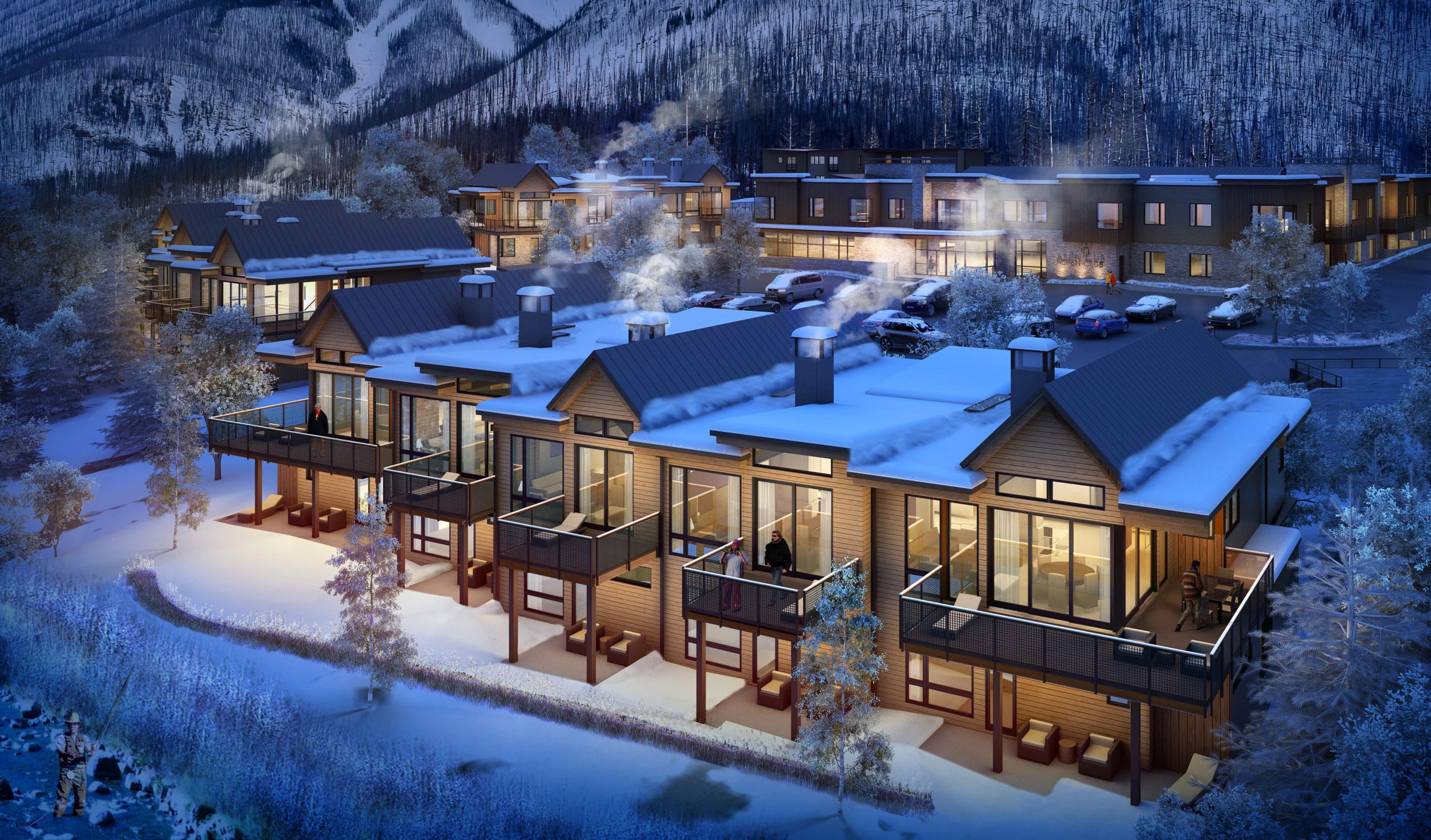 Storied Aspen Club Will Undergo Culinary and Wellness Transformation
The Aspen Club, a celebrity and sports star magnet located just steps from the ski town's historic downtown area, will undergo a massive overhaul that will transform it into a culinary and wellness destination for locals and visitors alike. Forbes reports that the property has been purchased by private real estate investment and development firm Meriwether Companies in partnership with Revere Capital and Fireside Investments, who plan to make the five-acre development a town social hub once again. 
The project will include a revolving roster of well-known chefs and new culinary destinations, a host of wellness amenities, and 20 three- and four-bedroom serviced residences for out-of-towners. "We want Aspen Club to be used," Garrett Simon, partner at Meriwether Companies, told Forbes. "We are excited about the opportunity to bring together the local community along with vacation-home owners and travelers. Exclusivity can be lonely."
Foster + Partners' Ambitious Saudi Arabian Island Resort Revealed
An island in the Red Sea off the coast of Saudi Arabia will be transformed into a series of world-class resorts under a plan by British architects Foster + Partners, the firm helmed by Pritzker Architecture Prize winner Sir Norman Foster. Coral Bloom will be made up of 11 different resorts catering to clientele at various life stages — from honeymooners to families to seniors — on the island of Shurayrah. Foster + Partners' contribution is just one part of the Red Sea Development Corporation's larger Red Sea Project, which will bring some 50 resorts with a total of 8,000 hotel rooms and 1,300 residential properties to 22 islands along the Saudi Arabian coast by 2030, Dezeen reports.
"Our vision for Shurayrah is inspired by the island's natural state, with the hotels designed to give the impression that they have washed up on the beaches and nestled among the dunes almost like driftwood," Gerard Evenden, head of studio at Foster + Partners, told Dezeen. "The materials we use and the low impact they have ensures that the pristine environment is protected, while the additions we make to the island serve to enhance what is already there — hence the name, Coral Bloom."
In November, Kengo Kuma and Associates unveiled their plan for another portion of the project: 100 holiday villas modeled after sand dunes on Ummahat Al Shaykh Island.
Related Group Chief Picks up $7.4 Million Residence In His Own Miami Development
The Real Deal has learned that Jorge Pérez, founder and CEO of prolific South Florida developer Related Group, has purchased a $7.4 million penthouse at One Park Grove, the developer's luxury condo in Coconut Grove's exclusive Park Grove enclave. The 23-story bayfront building was designed by Rem Koolhaas' OMA and features 66 residences with interiors designed by Meyer Davis and Studio Sofield, and private gardens designed by Enzo Enea. The building also has a spate of amenities, including a two-acre private park, an outdoor amphitheater, and a wine tasting room.