Amenities
In Luxury Condos, An Amenity By the Bottle
Dec 17, 2020 | By: LX Collection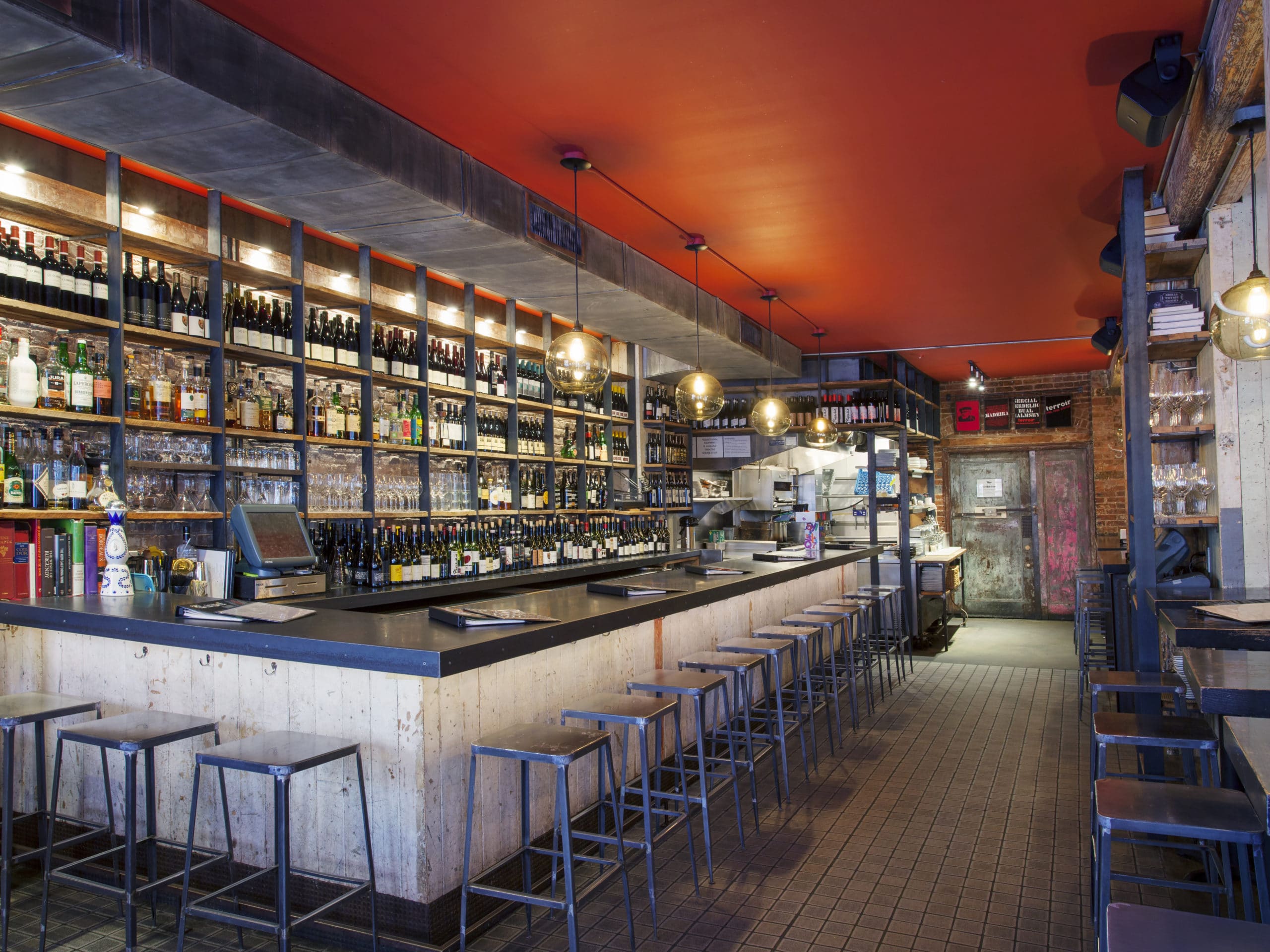 A few years after sales launched at the boutique condominium 30 Warren in New York City's Tribeca neighborhood, the building debuted an uncommon amenity: an in-house sommelier. As part of the program Tribeca Select, which launched in 2019 and offers condo residents access to a collection of high-end establishments in the neighborhood, the founder of local wine bar Terroir Tribeca, Paul Grieco, is at residents' service. Grieco is available for private wine tastings, has doled out advice on wine collecting, food pairing, and auction participation, and has offered VIP reservations and in-home catering from Terroir. 
The offering shows how crucial wine has become to amenities suites offered at luxury New York City condos. "Our wine program has really been at the forefront of Tribeca Select," said David Kronman, president and partner of Cape Advisors, the developer behind 30 Warren. "It's a unique…program that buyers have been really excited about."
Integrating wine into new condo construction began with in-home wine refrigerators, according to Ari Goldstein, senior vice president of development at Extell Development Company. "It started there and grew with these larger buildings where we have extensive amenity offerings—it was a natural extension of that demand we saw from people," he said. 
It also made sense because even the most impressive New York City apartments don't typically have space for an in-home wine cellar, noted Kronman. At 30 Warren, where the 23 boutique condos do feature in-home wine fridges, residents can store excess wine at nearby Chambers Street Wine at a special rate offered through Tribeca Select. "We're offering the ability to grow your collection, have an expert guide you, and when you get to a point where your in-home storage can't accommodate your collection, there's a refrigerated, temperature-controlled environment a stone's throw away," he said.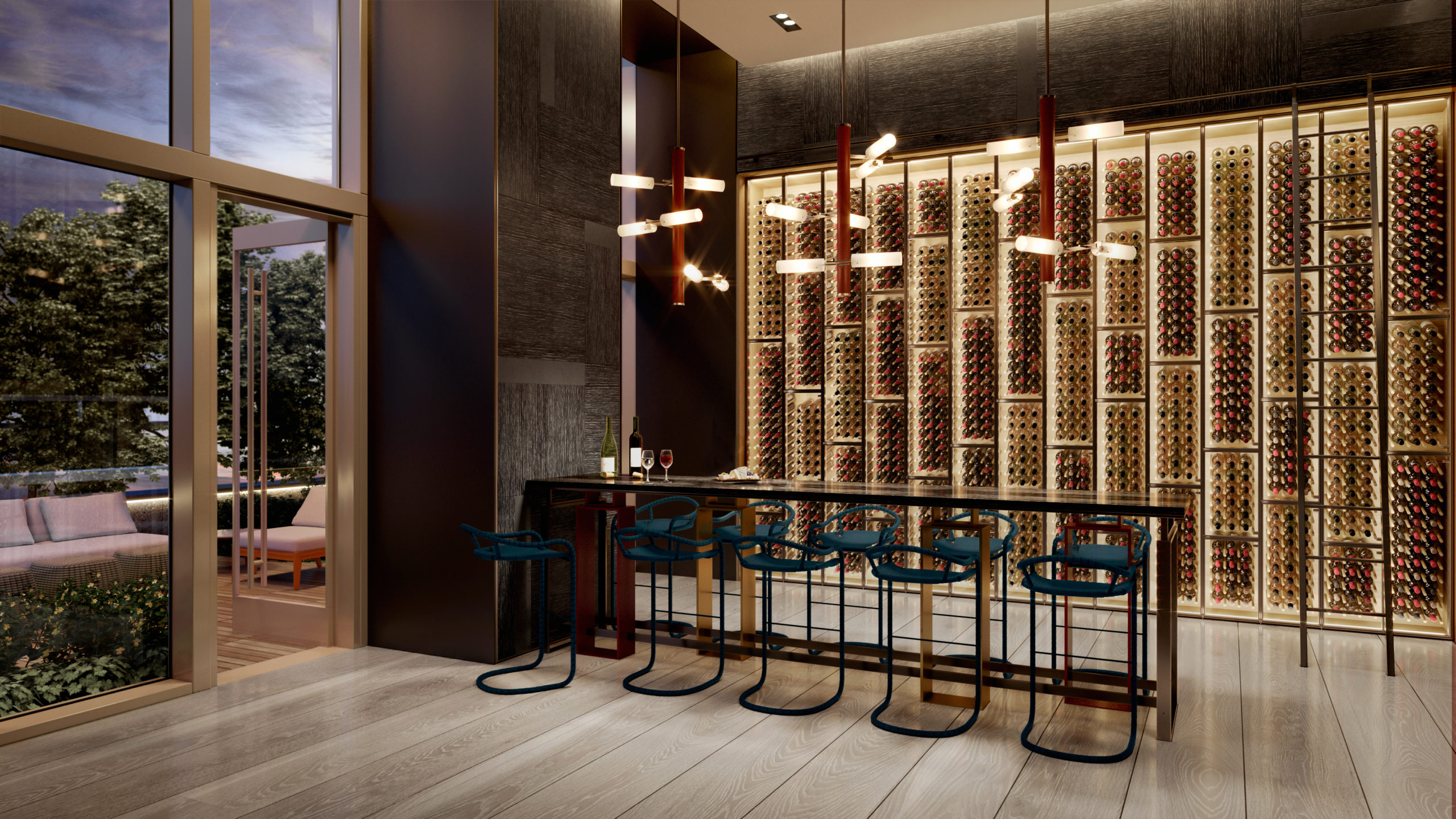 Extell focused on its wine offerings at two of its developments: Brooklyn Point, a 68-story mixed-use luxury condo tower in Downtown Brooklyn, and One Manhattan Square, a residential skyscraper in the Two Bridges neighborhood of Manhattan.
Brooklyn Point opened to residents this year with a whopping 40,000 square feet of amenities spread throughout the tower. On the ninth floor, Extell debuted the "Wine Library" amenity as "a sanctuary for all oenophiles." The floor includes wine storage, framed by custom millwork that dramatically illuminates the space, where residents can individually reserve space to hold their collection. That's coupled with sofa seating and a large table to allow for flexible entertaining with a stunning backdrop. The tasting table opens onto what's called "the Retreat," an outdoor forest grove with seating areas and skyline views.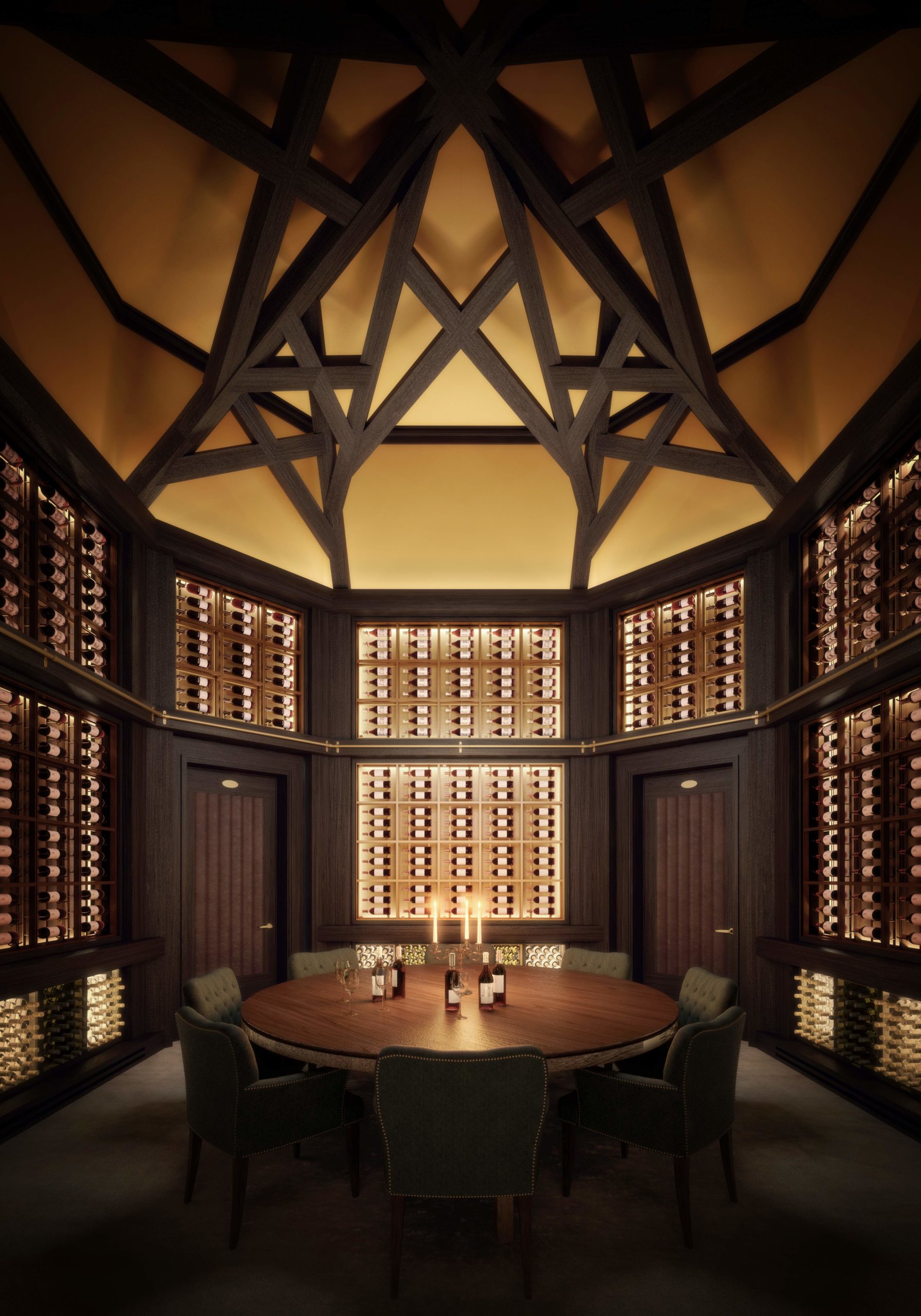 One Manhattan Square packs in an impressive 100,000 square feet of amenities, including a wine cellar that holds roughly 1,300 bottles in refrigerated storage. Residents can reserve their own wine storage space in the cellar for a fee. The building has also hosted events in the room, and residents can reserve it for private gatherings. "We've used it to create programmed events, like wine tastings," said Goldstein. 
Then there's the multibillion-dollar megadevelopment Waterline Square, located on the Far West Side along the Hudson River. GID Development Group carved out commercial space for Somm Cellars Wine & Spirits, a luxury wine store concept crafted by two sommeliers. Residents of the three residential buildings receive benefits, including customized seminars and classes, expert consultations, and on-demand wine delivery to the development's residences and amenity spaces.
Across the board, wine storage has become an expected amenity of any high-end condo. It's included in each building of Waterline Square, Central Park Tower, and Park Loggia. Buyers will also find private wine tasting rooms at 53 West 53rd, The Woolworth Tower Residences, and 15 Hudson Yards.
Wine-focused amenities have a straightforward appeal. "There are no gizmos or gadgets that go into it; it's just a beautiful and simple space for residents," Goldstein said. And, of course, as Kronman has noted, people simply like drinking wine: "Having a glass of wine at the end of the day—with as much stress as we're now under—has become an even more important ritual."