Aquabella
Harbourfront, Toronto
260 Queens Quay W, Toronto, ON M5J 2N3, Canada
Embark on a dream getaway that never ends at Aquabella, a luxury condominium tower just outside Downtown Toronto. Imagine a location directly on Lake Ontario with endless views of sky and water, statement-making architecture by Copenhagen-based architecture firm 3XN, and residences by II BY IV DESIGN that combine a boutique feel with expansive private terraces. Shared spaces are designed to encourage action (in the yoga studio or state-of-the-art fitness center) and interaction (over a private screening in the movie theater or at sunset by the pool). And beyond the tower itself lies the expansive Bayside community, where commerce and culture meet and residential life and recreation come together.
Developed By Hines/Tridel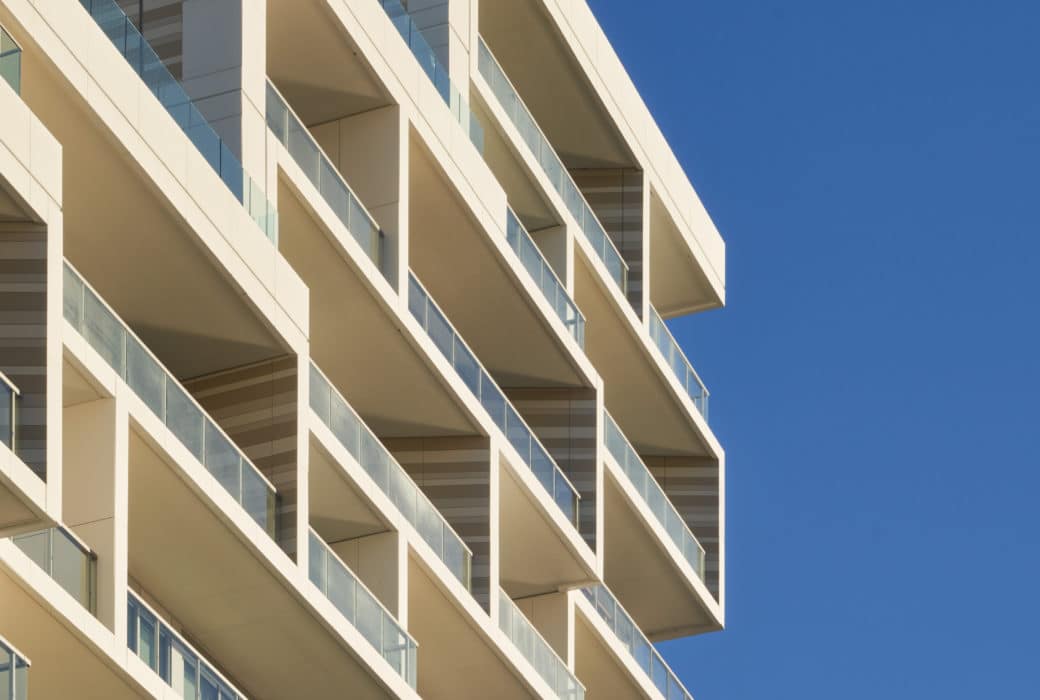 Working within the constraints of an L-shaped site and with the goal of maximizing views, 3XN created a dynamic and geometric tower. Stepbacks at either end lead to a pair of peaks that house the residences, while the valley in between is where you'll find amenity spaces. And everywhere you look, there are private terraces and balconies. These outdoor spaces create visual interest but also a sense of approachability. The overall effect? Aquabella manages to feel distinct while integrating effortlessly with the rest of the Bayside community.
Part of a larger and ongoing revitalization of Toronto's waterfront, Bayside is a 13-acre planned community directly on Lake Ontario. It's located in the emerging East Bayfront neighborhood, which offers easy access to Downtown Toronto, as well as attractions of its own: Merchants' Wharf, Sugar Beach, Queens Quay—and, of course, Lake Ontario itself.
Aquabella's 174 residences range from a palatial 2,650 square feet to more than 4,300 square feet—and yet they still manage to feel cozy. That's because II BY IV DESIGN drew inspiration from two disparate sources: the expansiveness of the tower's surroundings and the intimacy of each private home. The combination works, pairing natural light, open floor plans, and dramatic outdoor terraces with warm materials—like marble, brass, and velvet—exquisite details, and superior finishes.
For residents who are inclined to stay close to home, shared amenities include a rooftop terrace and pool deck for catching some rays, a fitness center with a yoga studio, spin studio, and sauna for daily sessions, and a movie theater for the ultimate escape. But the real appeal here is Bayside's mix of restaurants, retail therapy, and recreation. Take a kayak out on the lake, stroll down the waterfront promenade, or grab a bite to eat at your neighborhood cafe. It's all right there.
Concierge
Demonstration Kitchen
Fitness Center
Outdoor Space
Screening Room
Swimming Pool