Design
These Luxury Condominium Pools Make a Splash
Sep 20, 2020 | By: LX Collection
The luxury condominium market is in the midst of an amenities escalation. Today's developments have pet spas, private IMAX theaters, and personal wine caves, recording studios, rock-climbing walls, and recreational centers with basketball courts and driving ranges. Pools, once a premium offering, have become expected rather than exceptional. In Miami, a residential tower without a pool feels like a contradiction in terms; in New York, pools, both indoor and outdoor, are more and more commonplace.
So, do swimming pools still matter when it comes to your amenities checklist? The answer, of course, is: it depends. With apologies to Gertrude Stein, a pool is not a pool is not a pool. Here, we (ahem) dive into what separates some pools from the pack.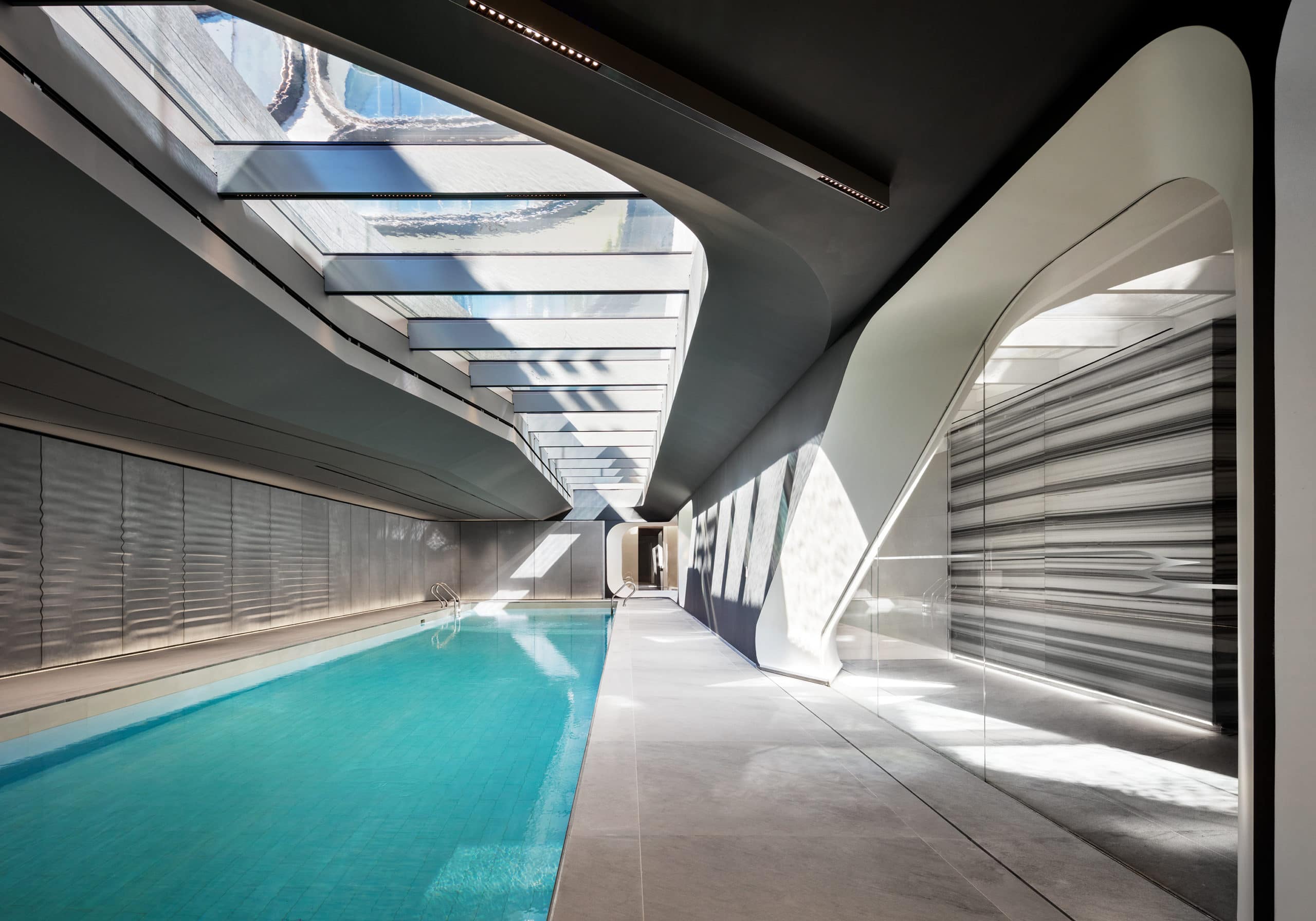 This saline pool makes the grade thanks to its size—a full 75 feet in length, making it ideal for lap swimmers—and gobs of natural light from skylights. There are also additional plunge pools (and a sauna and steam room) in the adjacent wellness area, and because the building has just 39 units, the trio of pools feels almost private.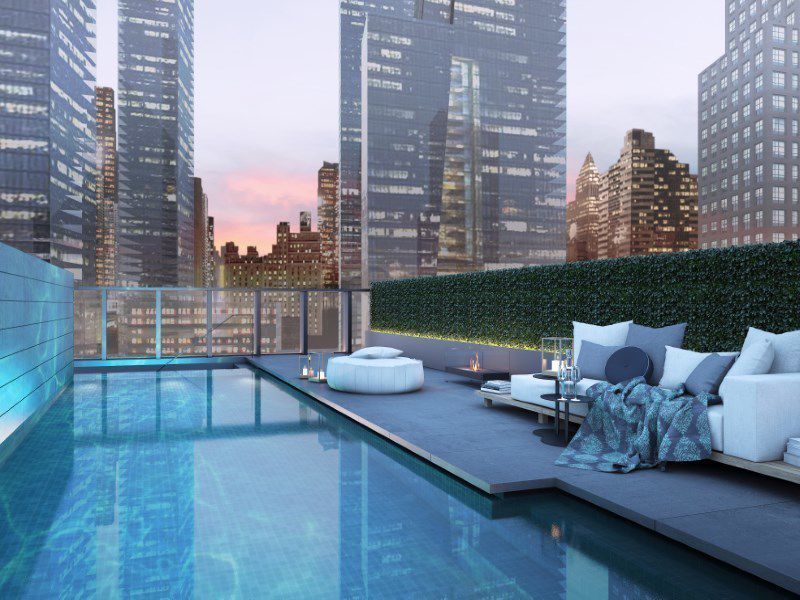 If you actually want a private pool, however, you'll want to look a few blocks away at the Soori Highline. Of the 31 residences, 16 have private pools, including two penthouses with rooftop pools. (Most of the homes have pools in the living room.)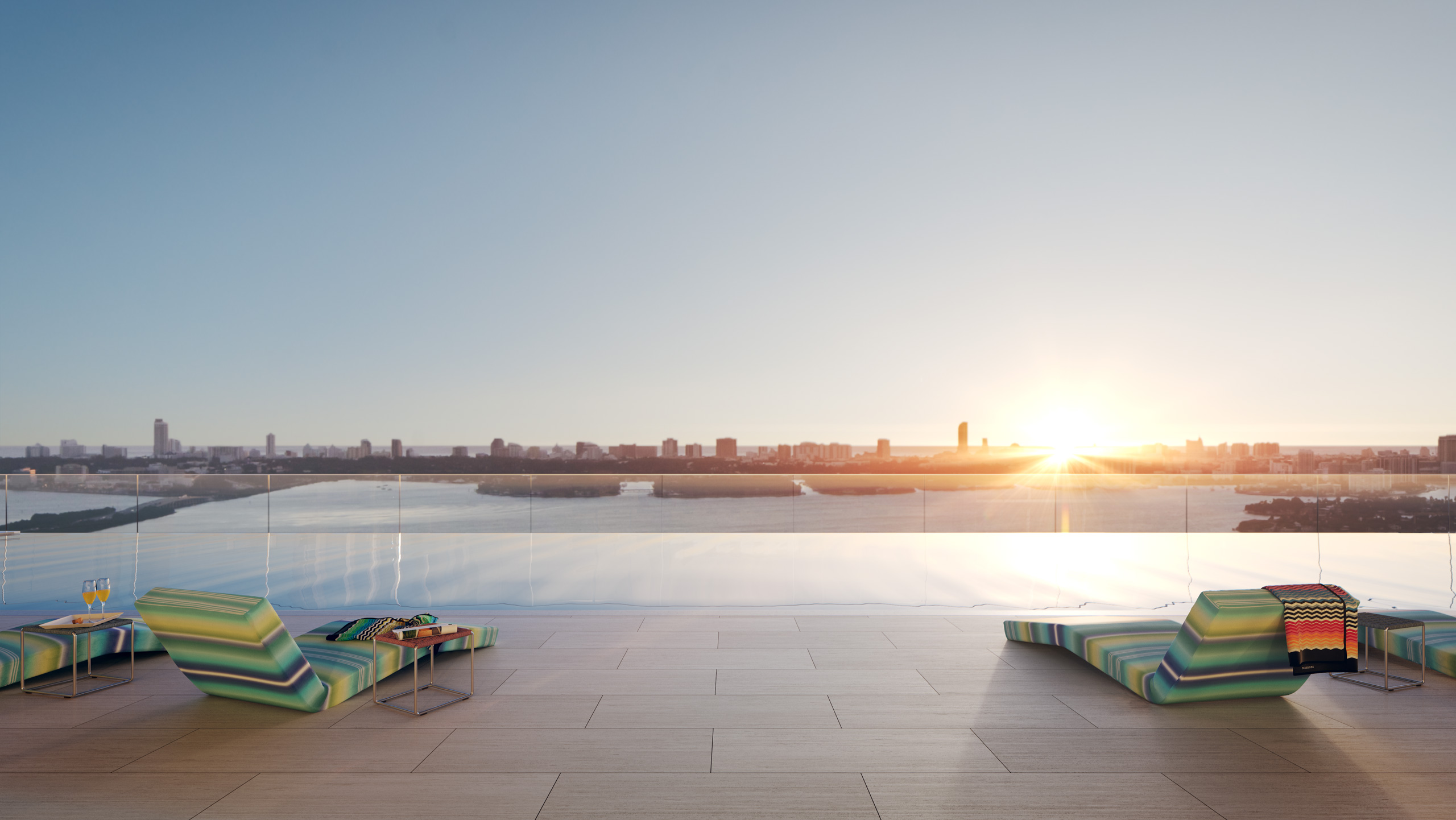 This new property in Miami's up-and-coming Edgewater neighborhood has a suite of pools, including an Olympic-size lap pool, a lounge pool, a splash pool, and a whirlpool. But there's something to be said for a pool with a view. This cantilevered pool juts out over Biscayne Bay and has an expansive deck overlooking Downtown Miami.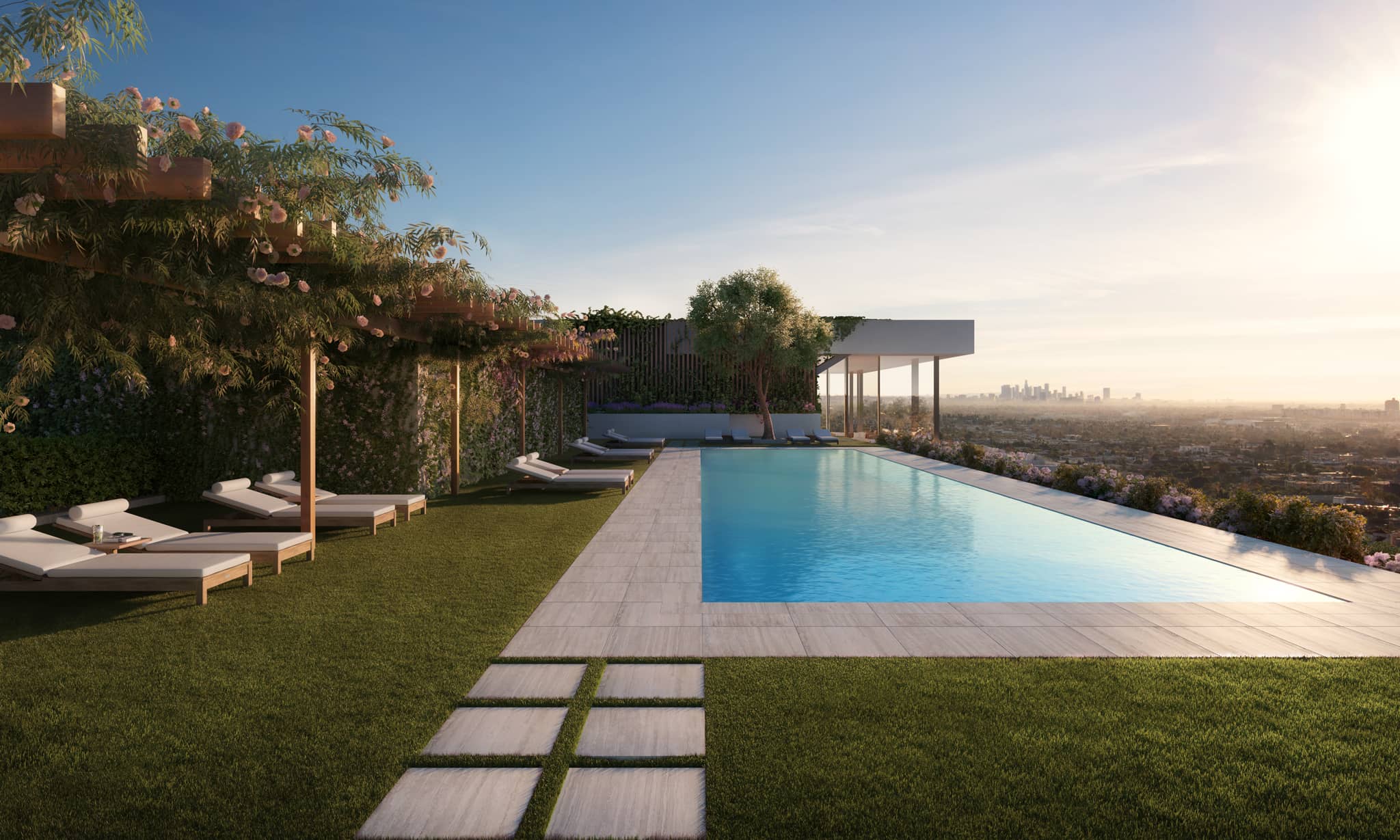 Luxury condos attached to hotels benefit from amenities like Michelin-starred restaurants, world-class spas, and over-the-top pools. The residents at the West Hollywood Edition have access to the hotel's rooftop pool (shown above) and a more private, residents-only pool. Both have spectacular city views.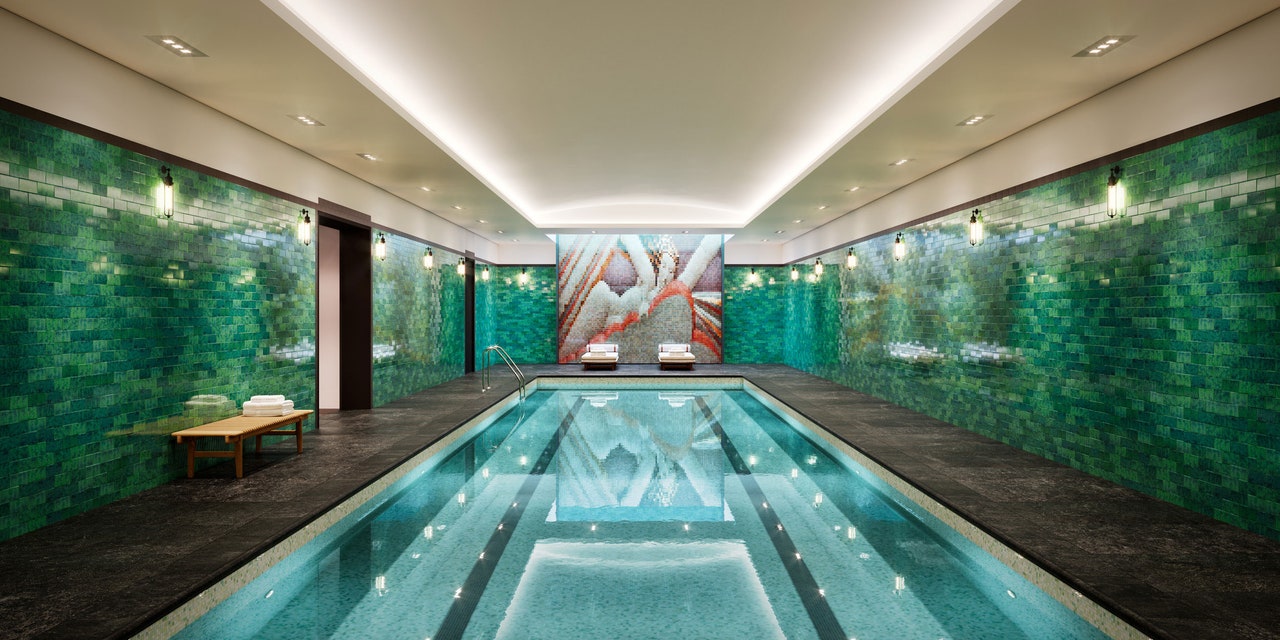 Rose Hill — New York, New York
Then there are pools, like the art-deco-inspired pool at New York's Rose Hill, that are works of art. The pool's mosaic of a woman swimming is surrounded by a sea of handcrafted green-glazed tiles.
Whether you're looking for poolside relaxation, a city view, or a private swim, there is a luxury development waiting to suit your needs.