Amenities
How In-House Art Programs Inspire Tailored, Bespoke Home Collections
Jan 4, 2022 | By: Nichole Talbot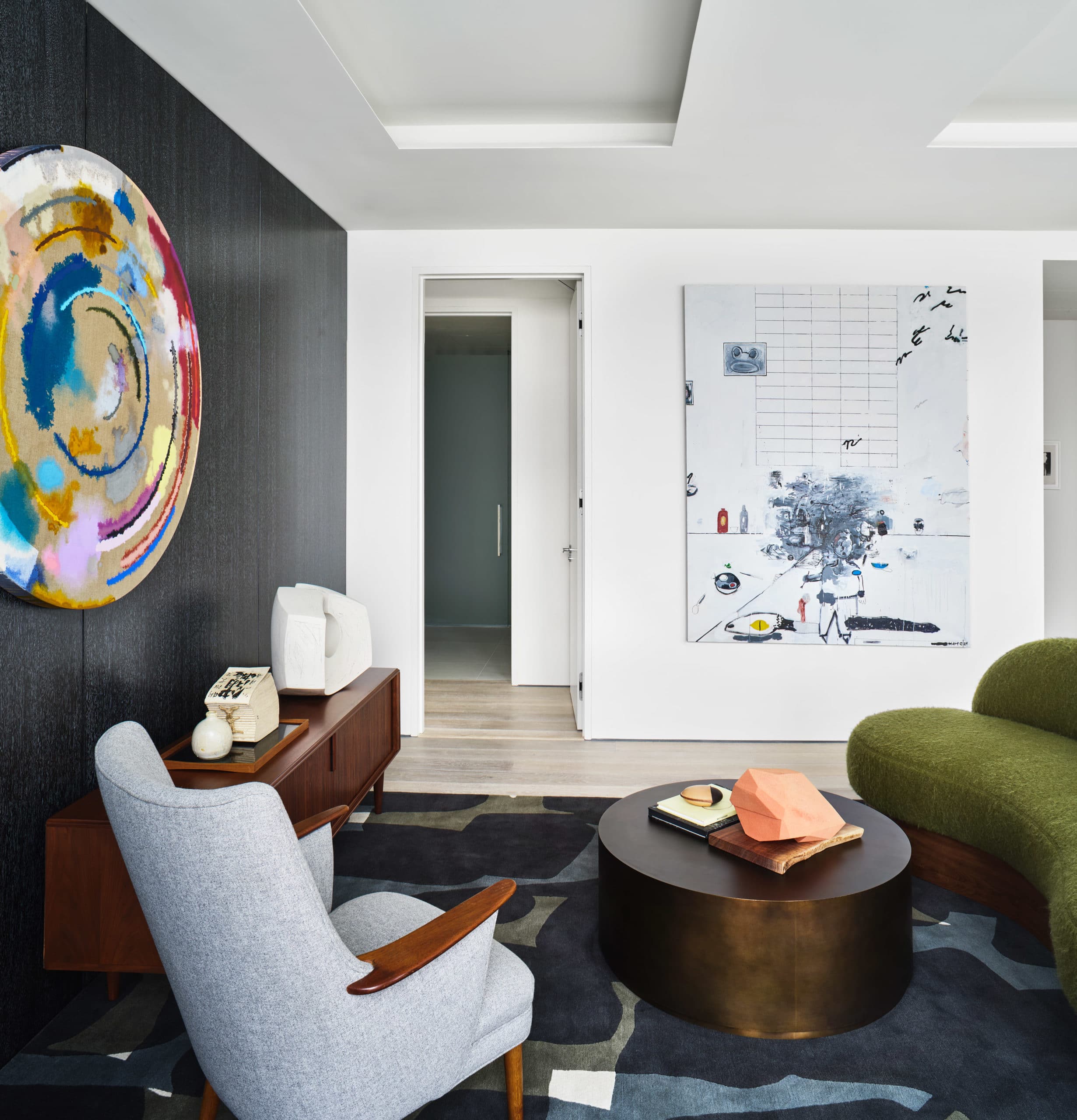 On any given Saturday by appointment, you could sip a glass of Sancerre viewing blue chip art while enjoying panoramic views of the San Francisco skyline and surrounding bay. The gallery at 181 Fremont rests 700 feet in the sky and boasts regular exhibitions from some of the country's most acclaimed galleries. The renowned Mitchell-Innes & Nash gallery ended its monthslong exhibition there in December, the first of its kind in San Francisco. The 181 Fremont management team teases about exclusive exhibitions planned for 2022, but you don't have to ride an elevator to the top to immerse yourself in art—the building enjoys an ambitious 200-piece permanent collection on display throughout much of the development. 
"We envision this gallery as a platform to host pop-up exhibitions by prestigious galleries to present their program to a new audience here in San Francisco, potentially cultivating new collectors, and really make a contribution to the cultural dialogue here," says Holly Baxter, director of 181 Fremont's art program and owner of art advisory firm, Holly Baxter & Associates. 
The commingling of art and real estate is nothing new. Developers will often commission bespoke curations for lobbies, libraries, and shared spaces within their communities. And one has only to look to Miami's annual Art Basel and developer Aby Rosen's glittering soirees to witness the intersection of influence between the art and real estate worlds.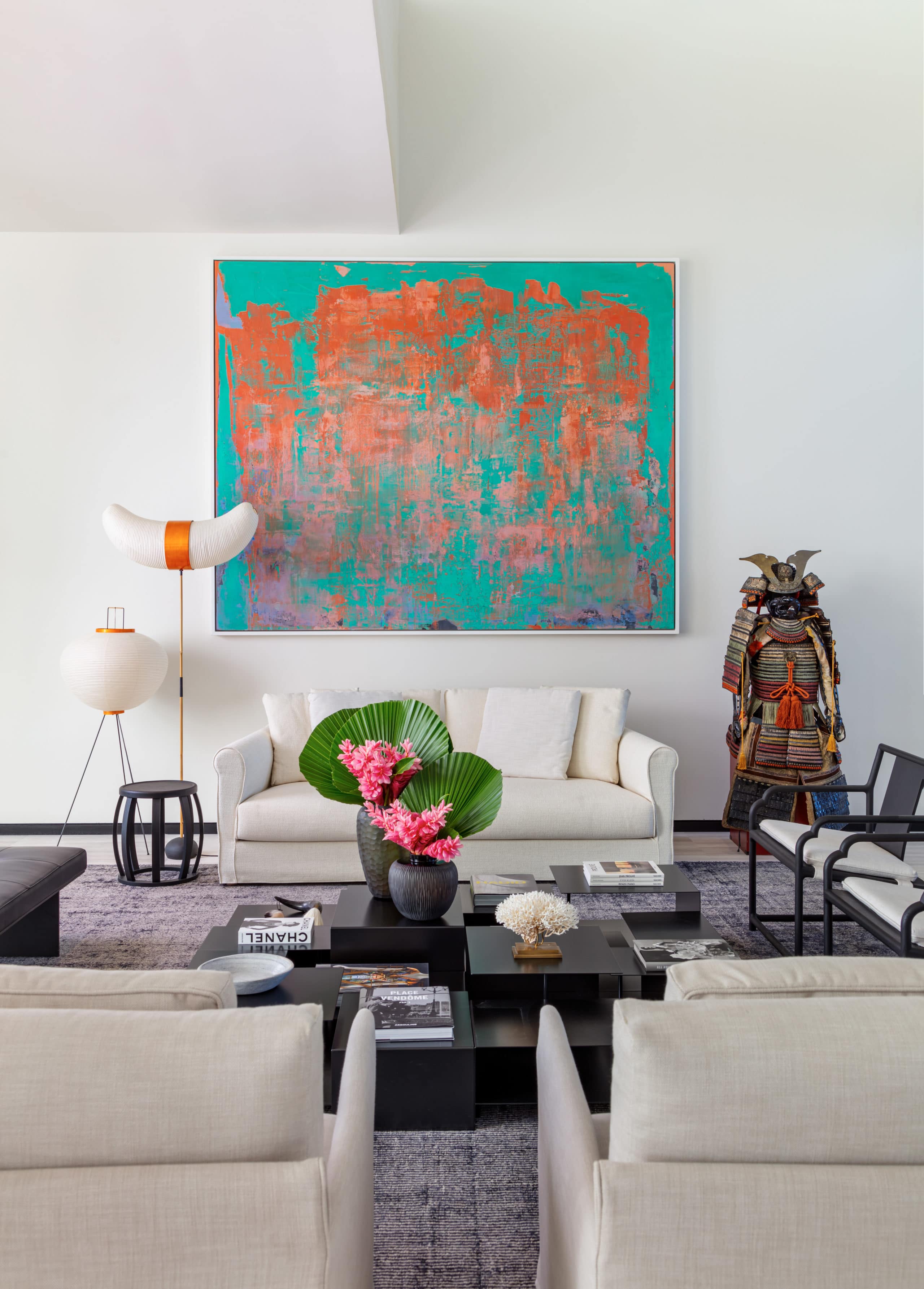 But this relationship is evolving as developers seek to create art as a lived experience, an amenity that not only draws potential home buyers but inspires an art-forward culture that can't be found anywhere else. In-house galleries, behind-the-scenes gallery tours, studios, and artists-in-residence programs connect residents to the local and international art scene. At Ritz-Carlton Residences, Miami Beach, artist-in-residence Magnus Sodamin makes use of its Piero Lissoni-designed art studio to create his large-scale paintings inspired by the region's rich flora and palette. He also leads a roster of classes exclusive to residents and their families. 
Inspiring Bespoke Art Portfolios
It is this type of immersive art experience that can inspire residents to begin or build up their personal collections. At last year's PODIUM I and II exhibitions, Baxter had paintings installed in 181 Fremont's model residences, so interested buyers could experience how they look and feel in a home. 
She'll often partner with local galleries to display works in model residences. "Clients are thrilled and really appreciate seeing the work in a furnished home. It gives them a different perspective," says Baxter.
For residents of 181 Fremont who don't have the time or inclination to take on art research and procurement themselves, an art consultant can assist by navigating the labyrinthian art market to provide bespoke curations that align with a buyer's preferences, from era and genre to movement and medium. Residents may commission Baxter privately for their art purchases and for help finding a consultant with expertise in the particular art they desire.
"Much like hiring an architect or an interior designer, an art consultant is brought on board so that the client feels reassured by the experience of an expert who has many years' experience," says Alina Young, curator of Artelier art consultancy in Bristol, United Kingdom.
An art consultant draws upon their industry knowledge and experience to provide a rounded perspective on emerging and established artists, pricing, and what makes a sound investment. They'll leverage their vast array of relationships with local and international artists, galleries, and dealers to provide a turnkey experience that includes one-of-a-kind research, price negotiation, procurement, installation, and any specialty services that may be required. If there's interest in a specific high-profile artist, a well-connected consultant may provide access to coveted pieces.
Hiring a Professional Art Consultant
The services that 181 Fremont offers in art consultancy are still relatively rare.
To independently find an art consultant, reach out to your own network for recommendations in the art world. Architects and interior designers will often collaborate with art consultants and may also have recommendations. Gallery directors and curators may offer consulting services, though it's important to be aware they may lean toward their own roster of artists. An independent consultant is a good choice for more diverse recommendations. 
Prior to your first meeting, being able to articulate what you like and dislike will be helpful, as well as providing an estimate of the number of pieces you're planning to purchase, an approximate budget, and a timeline.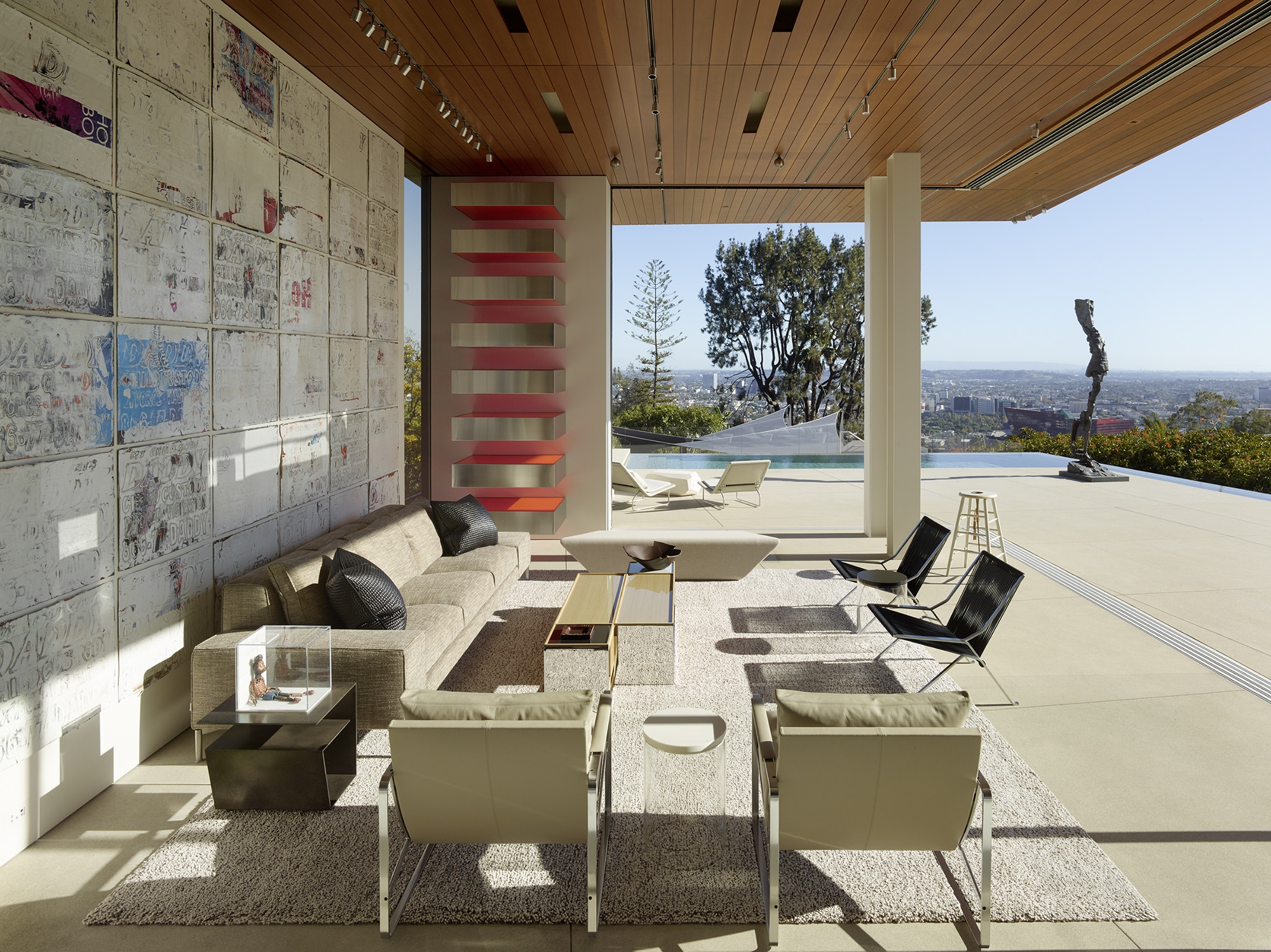 If you've already begun collecting pieces, a consultant can help you stay true to your vision. In fact, Young finds it helpful to examine a prospective client's current collection. "Their collection offers a window into their innate artistic interests and also how their tastes have changed over time," she says. "An initial audit, reviewed together with the client, can uncover which pieces stand out more than others and which have proved to be a better investment."
For those beginning their art-buying journey, an art consultant will help uncover and express a distinctive vision. Often this will begin as an exploration of various styles and techniques throughout the globe, with a thorough menu of recommendations following as preferences emerge. For newer collectors unaccustomed to viewing art, Young will join them at galleries, fairs, or festival tours. "Having experience of viewing artworks helps develop an instinctual understanding for how any piece will look in person," Young says.
Questions to Ask an Art Consultant
When making your selection, you'll want to be sure the art consultant and their team of curators have local and global reach with expertise in any specializations you require. For example, the requirements of a 30-piece purchase are vastly different from that of a single commission, and you'll be best served by a firm with experience in what you're trying to achieve. 
When evaluating art consultants, you'll want to know their background, their credentials, and their specialized experience and knowledge about processes, including commissions, museum or gallery loans, and restoration services. Request case studies and client references from projects of a similar scope to your own. An art consultant with global expertise and reach will increase accessibility to diverse artists, styles, and mediums. They should offer transparency about their service pricing: fees for packaging, shipping, framing, installation, and insurance should be documented from the start.
And while Young doesn't recommend her clients veer from their style comfort zone, she sees the benefit of the art consultant to open up possibilities to curate an incredible home collection. Exploring different materials, mediums, and forms within a client's style parameters can enhance their portfolios in a way that's harmonious with their existing artwork. "We can show them how alternative mediums can still suit their aesthetic preferences while feeling fresh and bringing something new to their collection," she says.