Architecture
Architect David Adjaye Is Still Testing His Creative Boundaries
Sep 20, 2020 | By: LX Collection
For Sir David Adjaye OBE, sustainability is not just a buzzword. "[It] is not just material use or energy use…it is lifestyle," writes the architect about his design philosophy. Indeed, it's not difficult to figure out why Sir David Adjaye is one of the most celebrated living architects of our time. The Ghana-born, London- and New York-based architect, whose standout multifaceted projects include the $540M Smithsonian Institution's National Museum of African American Art and Culture in Washington, DC, as well as the long-awaited Ruby City museum in San Antonio, Texas, is well-regarded for his playful color palettes and dynamic use of light, as well as his deep-rooted commitment to civic engagement through architecture.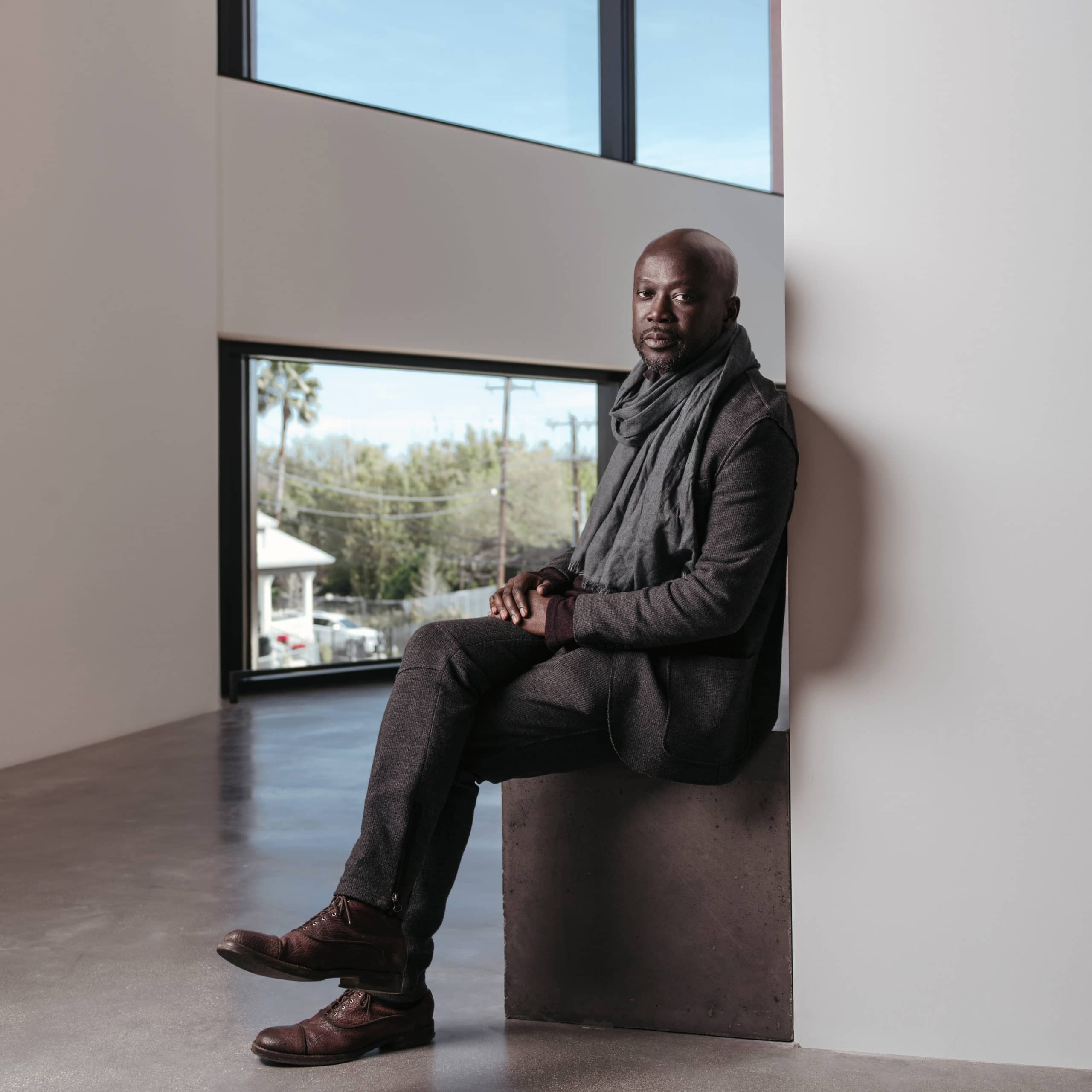 Original and Inimitable
Adjaye, ever charming and charismatic, has been designing structures for close to three decades, since earning his Masters in Architecture from London's Royal College of Art in 1993. After working for world-renowned studios, including David Chipperfield and Eduardo Souto de Moura, the architect went on to launch his first firm in 1994 in partnership with fellow architect William Russell before opening his solo practice in 2000. 
Adjaye's work has a well-rounded, holistic perspective that does not treat architecture like a trade, with Adjaye himself drawing inspiration from art, music, science, African art forms, and civic life in city environments. Some of his notable early projects include the Nobel Peace Center in Oslo (2005), the Museum of Contemporary Art in Denver (2007), and a private residential commission for artists Sue Webster and Tim Noble in London's Shoreditch area—a neighborhood that Adjaye is largely credited with making trendy.
As his profile began to rise, Adjaye took on commissions in Beirut, New York, and London, but it was his transformative work with the Smithsonian Institution's National Museum of African American History and Culture on the National Mall in Washington, DC, that cemented his status as a global starchitect. 
Over the course of his career, Adjaye's unreplicable talent has been recognized in the form of numerous awards, royal distinctions, and honors. He is regularly counted among the world's 100 top leading architects by industry publications, including Architectural Digest's AD100, Elle Decor's Hot 100, and Dezeen's Hot List. In 1993, the year he graduated, Adjaye received the Royal Institute of British Architects Bronze Medal for architecture students, and he would go on to be recognized by Powerlist as Britain's Most Influential Black Person in 2012. In 2007, he was appointed Officer of the Order of the British Empire (OBE) for his contributions to architecture, and, in 2011, he was honored as Design Miami's designer of the year. He has been a distinguished professor at universities, including Harvard, Yale, and Princeton, as well as at the Royal College of Art and the Architectural Association School in London. 
Lately, Adjaye has been at work on a new 66-story luxury condominium in Downtown Manhattan, 130 William Street. As Adjaye's first residential commission in New York City, this long-awaited condominium project—of which he has designed not only the structure but the furnishings and finishes as well—continues to test his creative boundaries. Not only does 130 William stand out among the Lower Manhattan skyline, but it is one of the first buildings in the city to employ a prefab structure and ditch the all-glass look. With a brutalist facade that's been hand-poured in individual textured slabs, Adjaye's design for the skyscraper gives the structure depth and weight.
Though he would not use the term "artist" to describe himself, Adjaye's approach to design is measured and thoughtful. Every space, piece of furniture, or product he designs has a distinct point of view that considers the existing space. "Context is so important, not to mimic but to become part of the place. I wanted a building that acknowledges its surroundings," Adjaye told The New Yorker in 2013, speaking about Sugar Hill, the contemporary low-income housing project that he was selected to design in Harlem. "This is why I do architecture. I'm just beginning to realize that what I build can influence the way people behave in these spaces."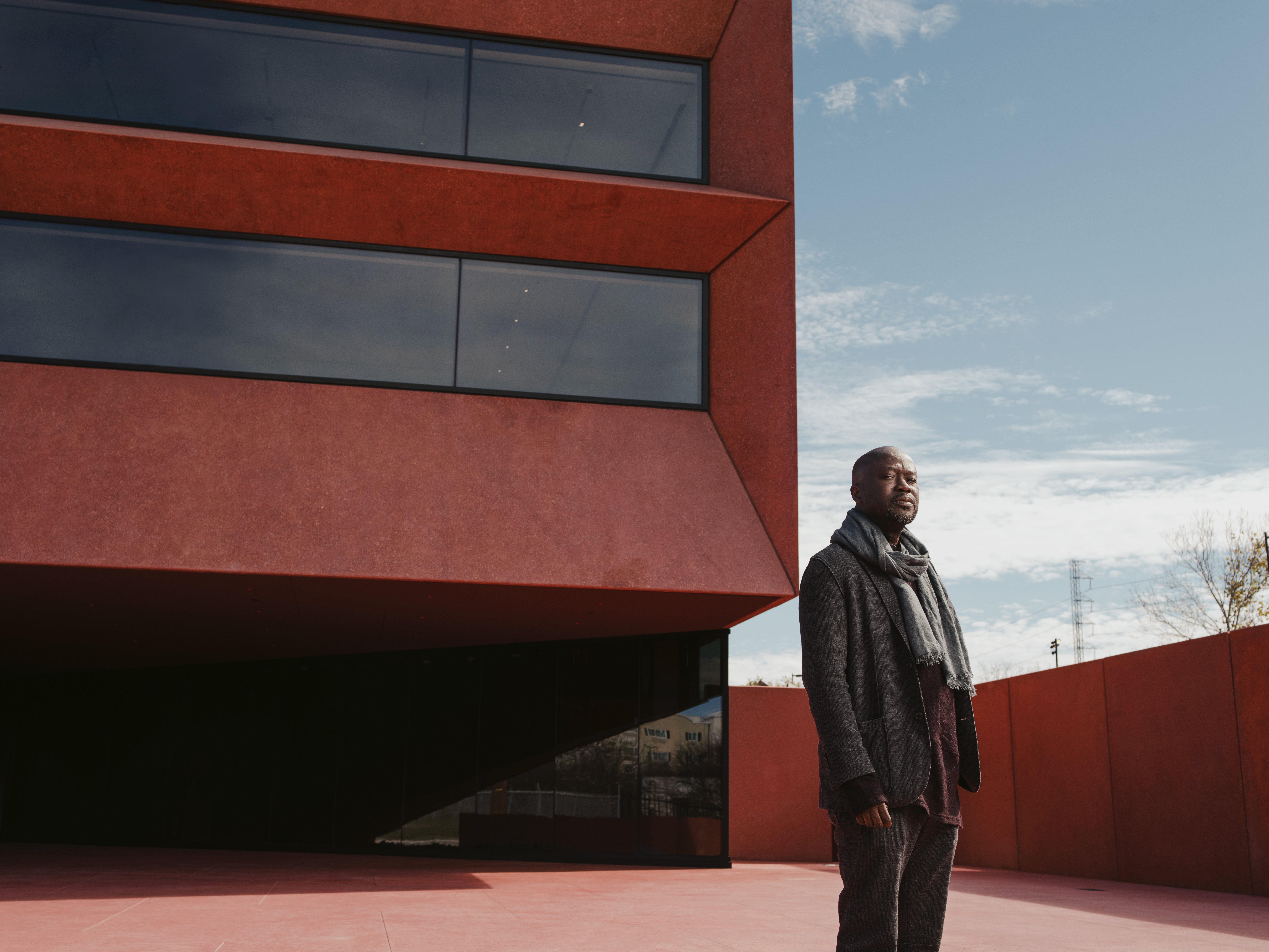 FIRM // David Adjaye Architects
OFFICE LOCATION // London, New York
CONDOMINIUM PROJECTS // 130 William, New York City
NOTABLE ARCHITECTURE // Smithsonian Institution's National Museum of African American Art and Culture in Washington D.C., Ruby City Museum in San Antonio, Texas
AWARDS // AD100, ElleDecor's Hot 100 List
STYLE // Modern, Materiality, Sustainable
QUOTE // "Context is so important, not to mimic but to become part of the place…This is why I do architecture. I'm just beginning to realize that what I build can influence the way people behave in these spaces."