Architecture
Floating Condos: The Future of Architecture
By: Will Noble
From humble narrowboats to multibillion-dollar superyachts, living on the water is nothing new. But now, with diminishing space for new waterfront residences, could floating condos become the next big thing in architecture? It's not as far-fetched as you might think.
The Floating Pod with "Wow Effect"
Anthénea has most of the touches you'd want from luxury living quarters, including a lounge area with a stylishly curved sofa, an elegant set of stairs, and an outdoor terrace for relaxing and dining. Anthénea also comes with sea views—and underwater sea views at that—namely, because it's floating off the northwest coast of France.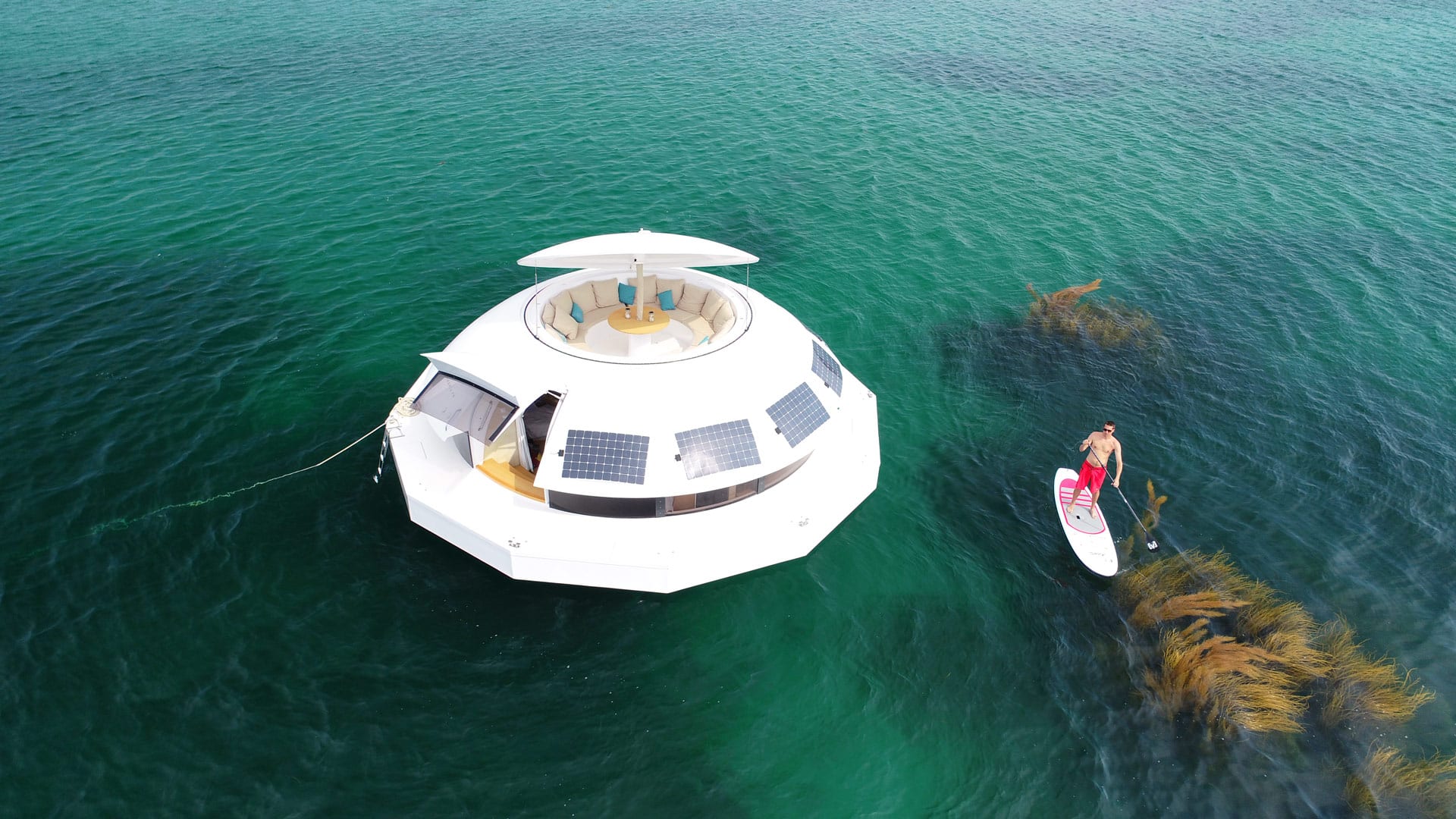 The circular, space-age-looking pod boasts what Yannick Littoux, head of international development at Anthénea, describes as the "wow effect"—the centerpiece of which is a 13-foot-long bay window with underwater views. Littoux is also keen to point out the differences between his seaworthy pods and, say, a houseboat: "Anthénea is delivered without an engine, placed at the mooring or moored to a pontoon," explains Littoux. It doesn't take you places; rather, it's a destination in itself.
Could the Anthénea model be expanded into larger collections of floating luxury accommodation? "It is already possible!" Littoux says, explaining that his company has begun targeting the hotel market, with more pods being shipped to Doha and Oman in summer 2022. "Hospitality clients are looking for unique and innovative experiences," he says.
And Anthénea's goals stretch further; Littoux wants to create "exceptional Anthénea villages in exceptional locations for exceptional clients." Such villages would consist of separate units, including spas, restaurants and bars, yoga rooms—even floating places of worship.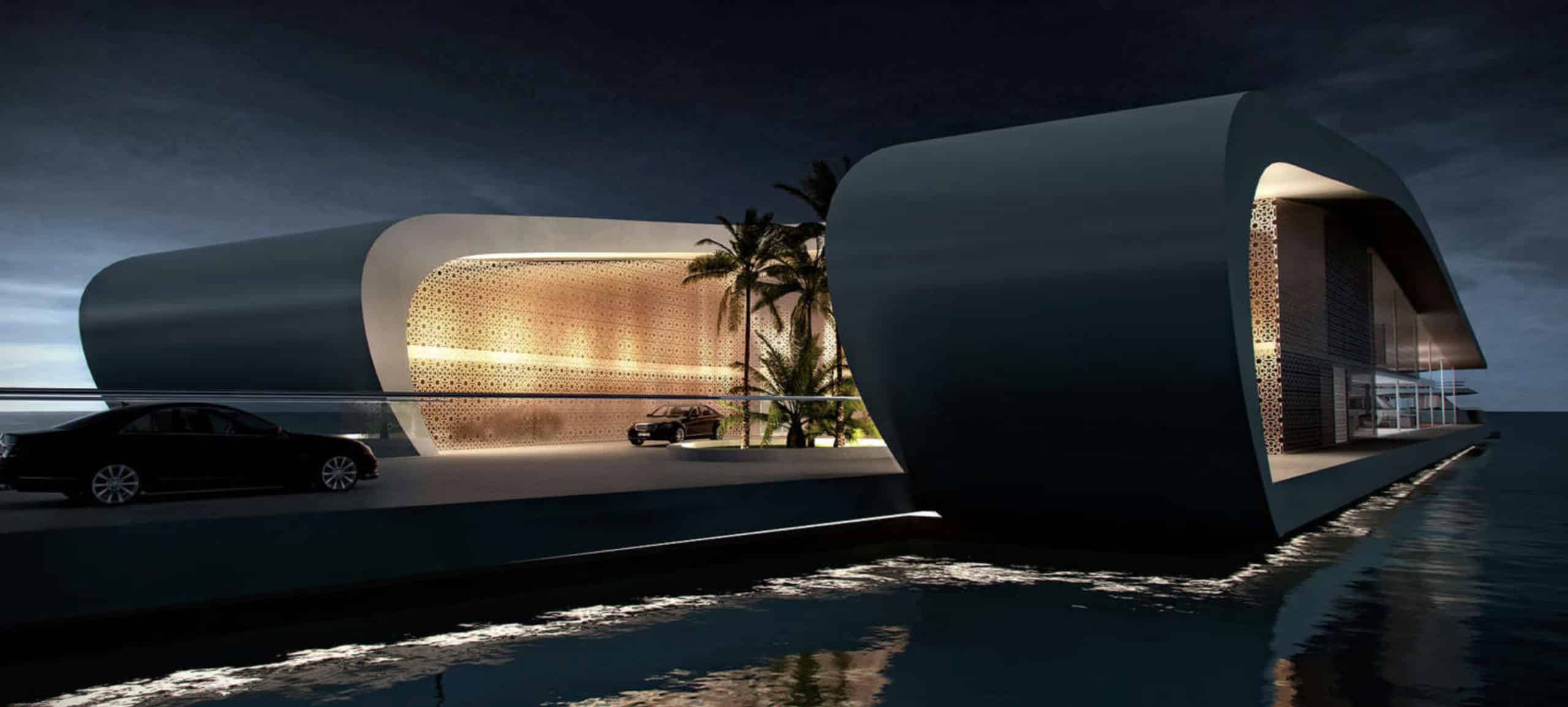 Luxury Real Estate on Water
Anthénea isn't alone in its buoyant vision. MEYER Floating Solutions offers "innovative real estate on water": custom-designed private villas and hotels like the X-LINE 65, which boasts six large suites, an infinity pool, and a helideck. (This is at the higher end of the scale, but the smaller units with two to three bedrooms start from $944,000.)
Kaj Casén, CEO at MEYER, tells LX Collection: "​​Building on water provides real estate developers with groundbreaking new opportunities in areas which are already fully developed." To put it simply, when you run out of waterfront, build more. 
This isn't a pipe dream; MEYER already has a track record in floating real estate, including a 33,000-foot-square floating resort with 32 private cabanas, a bar, and a restaurant—part of the iconic Burj Al Arab hotel in Dubai. "Pure luxury on water," as Casén puts it.
And there is, Casén says, a growing interest from developers in floating luxury condominiums.
Why It Might Just Work
But is this all a passing trend or something that might really catch on?
Already, there are a number of other floating accommodation projects out there, from the $3.4 million Vandeventer + Carlander Architects home in Seattle to the climate-resilient floating city off the coast of Busan, South Korea, designed by BIG, SAMOO, and Oceanix.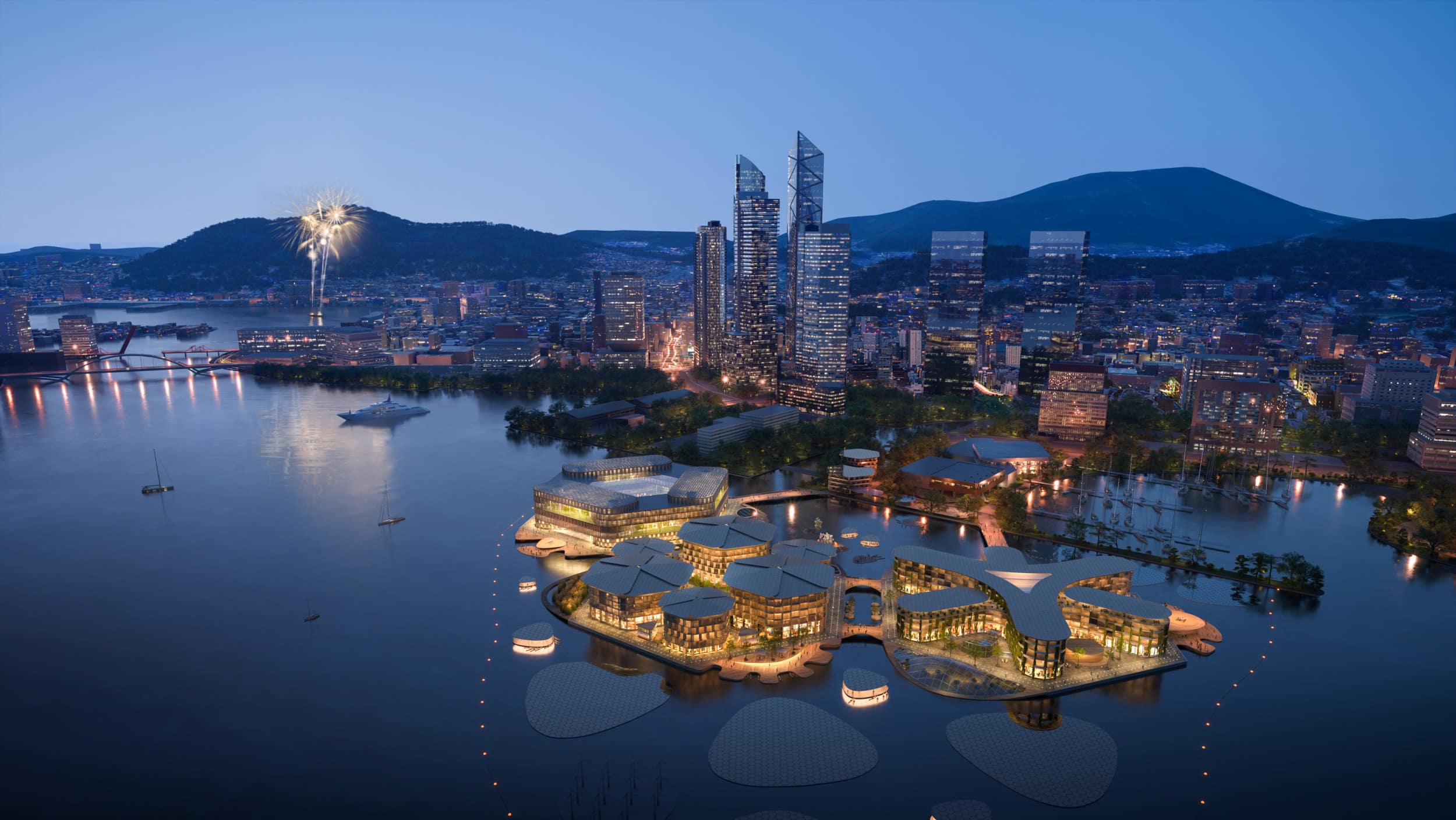 One factor all projects share: green credentials.
"Anthénea has been designed with the greatest respect for the environment," says Littoux, "No ecological footprint at installation, solar electricity production, freshwater production by reverse osmosis, gray water filtration, black water treatment."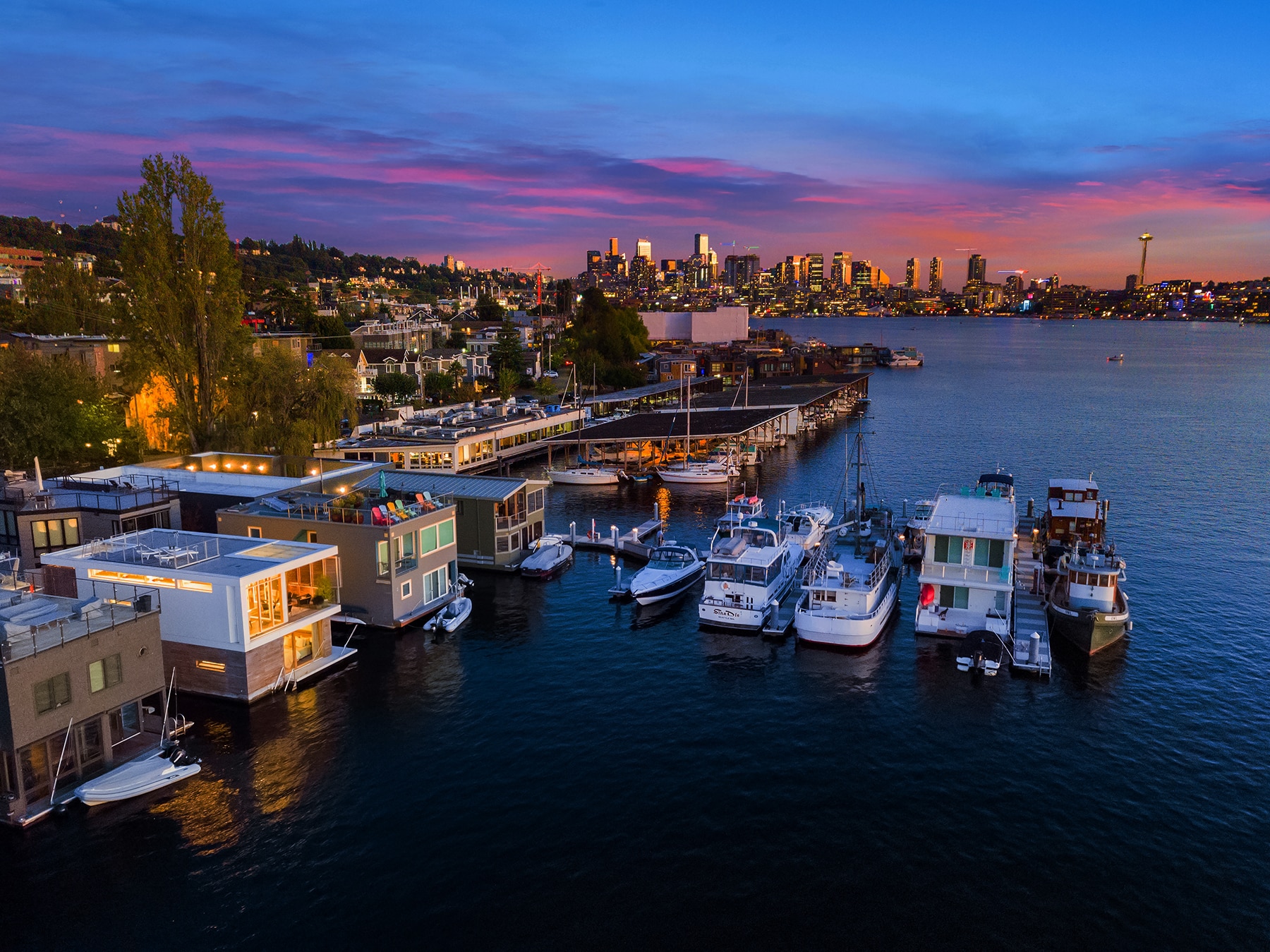 Meanwhile, MEYER says that protecting the natural environment is at the core of its work—and hopes in the future to create energy-self-sufficient builds with electricity generated by solar panels.
There are challenges to building on the water—rising water levels and a surge in natural disasters, for instance. But the pioneers of floating architecture are not perturbed.
"The feedback has been phenomenal," says Casén. "And we believe interest towards floating products will only increase in the near future while the market develops and real estate developers understand the new opportunities."
"We are already involved in developments that are surpassing in size everything that has been built on water to date. It's only a matter of time when these plans are made public."