Culture
What to See at Art Basel Miami Beach
Dec 1, 2020 | By: LX Collection
Every winter, top-tier and fledgling galleries, established artists, emerging talents, serious collectors, first-time buyers, and art enthusiasts from around the world descend on Miami for one week of openings, exhibitions, conversations, and celebrations in the name of a shared appreciation for serious art. And while this year may look a little bit (OK, a lot) different from previous seasons, one thing remains the same: the team behind Art Basel won't let a global pandemic keep them from connecting collectors, gallerists, and artists and strengthening the global art community, even if they have to reimagine their medium to do it. From online viewing rooms to virtual discussions, VIP tours, live performances, and intimate local activations, here is a curation of some of the digital and socially distanced ways Art Basel Miami Beach can be enjoyed safely this December, under the umbrella of OVR: Miami Beach. For more information on programming, visit the show online.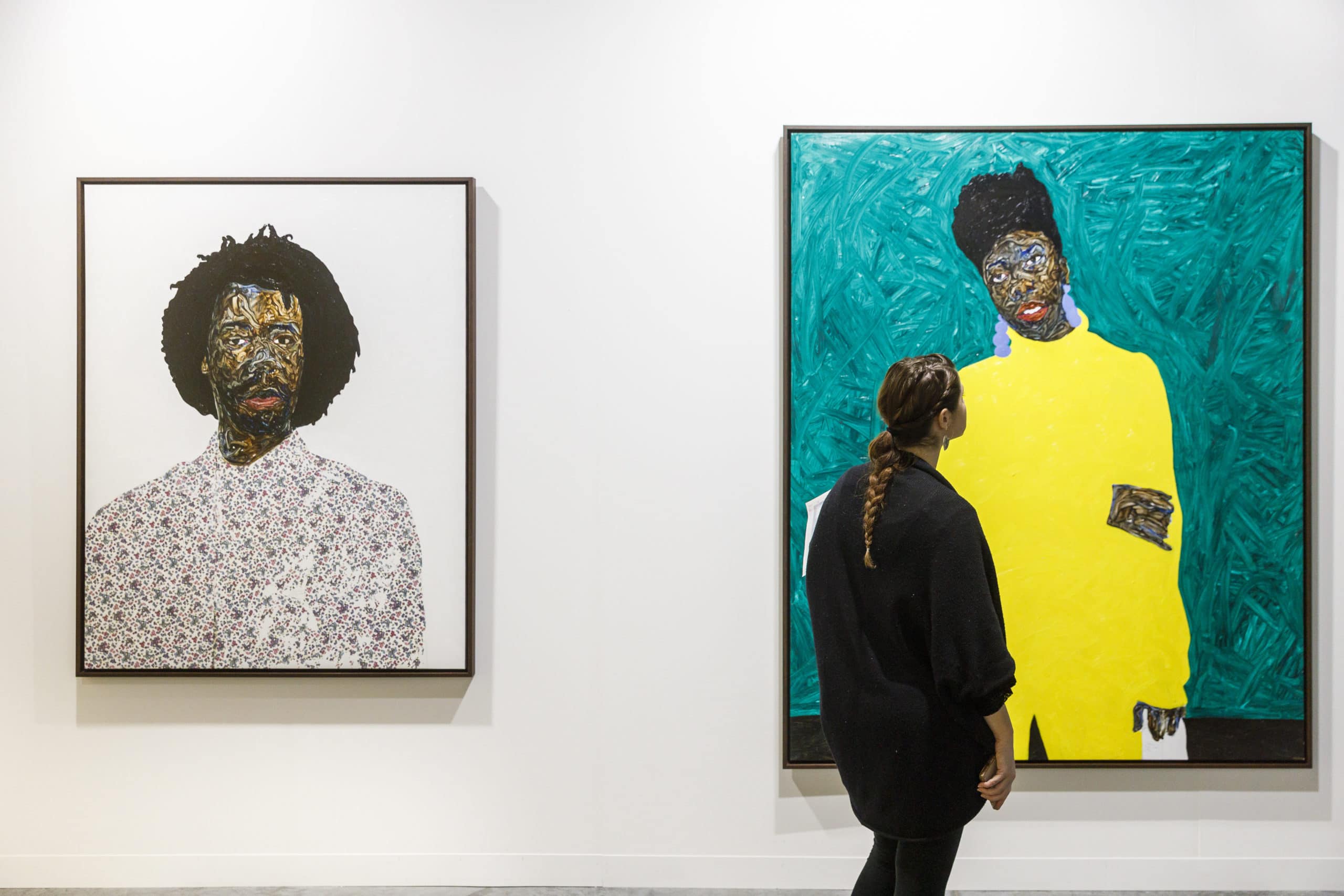 ONLINE VIEWING ROOMS
December 4-6 (VIP Preview Days: December 2-4)
In true Art Basel fashion, the foundation of this year's art fair remains exhibitions, with 255 galleries from 30 destinations worldwide showcasing the artists they represent. OVR: Miami Beach has five sections: Galleries, Edition, Nova, Positions, and Survey. Emerging artists, 20th-century masters, prints and editions, new and recent works, and pieces created before 2000 will share the spotlight over the course of these few days. Global galleries, the likes of Gagosian, Hauser & Wirth, and Wentrup, join local entities such as Fredric Snitzer Gallery and David Castillo Gallery in presenting their artists and exhibitions online. Alissa Friedman, partner at Salon 94, will host a virtual walk-through of the gallery's Art Basel installation on December 3, featuring artists David Benjamin Sherry, Elizabeth Neel, Yukultji Napangati, and Warlimpirrnga Tjapaltjaari; Jeffrey Grove, Director of Museums and Publications at Sean Kelly, will do the same alongside artist Shahzia Sikander, also on December 3. And throughout the week, Chicago gallerist Monique Meloche will host a series of 30-minute Instagram live chats with OVR: Miami Beach artists, each concluding with a Q+A. See the full list of participating galleries here.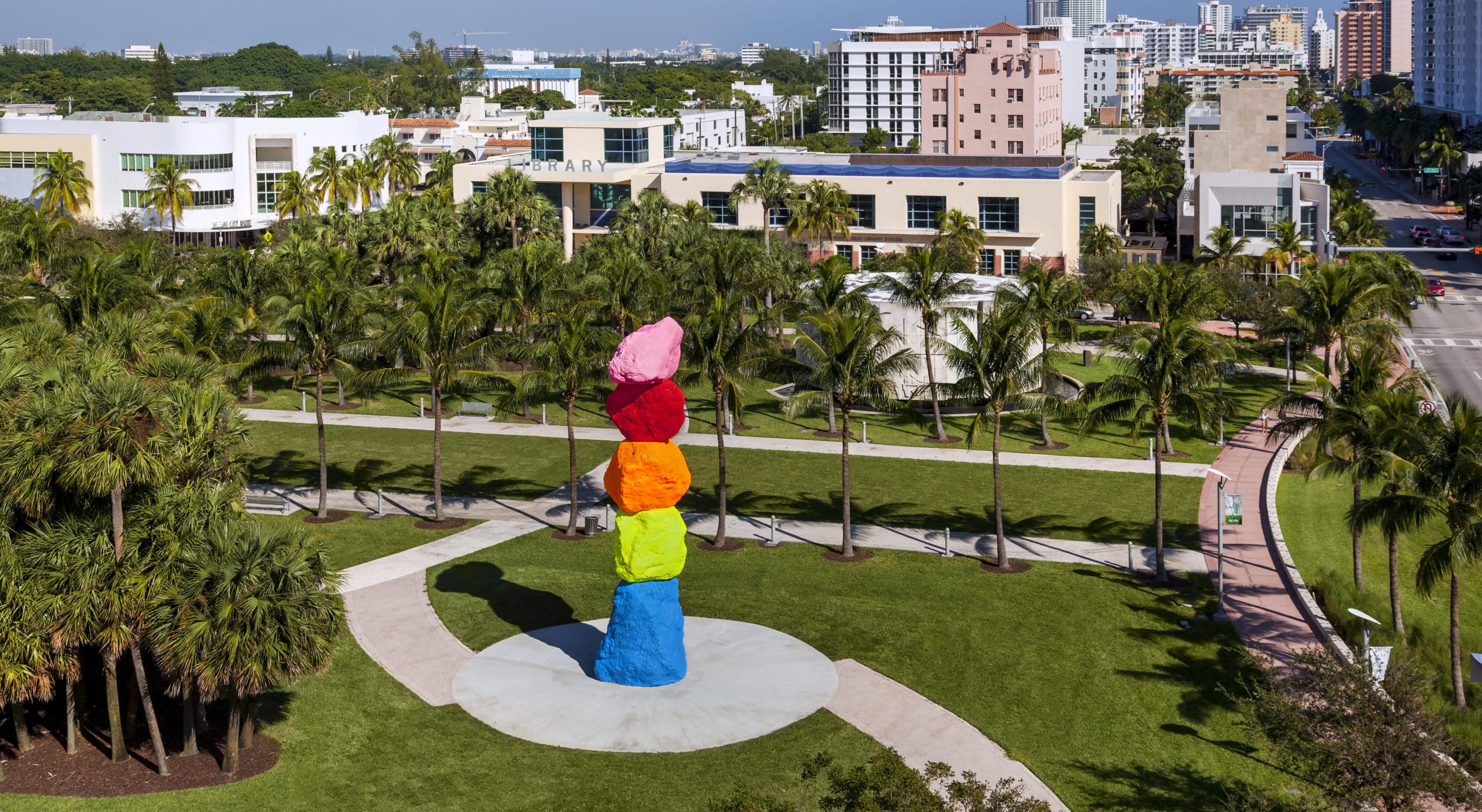 ON VIEW/INSTITUTION EVENTS
In addition to galleries and independent studios and artists celebrating Art Basel, local cultural institutions have their own auxiliary exhibitions planned. Take The Bass Museum, which will lead groups of three to 10 on a tour of public art installations throughout Miami Beach, as well as cohost a video program called "Voluntary Associations" during Daata Fair Miami at Soundscape Park from December 4 through 6. Or the Margulies Collection at the Warehouse in Wynwood, which is offering virtual tours. Or visual and performance artist Raúl De Nieves, who will join Museum of Contemporary Art curator Risa Puleo on December 3 to discuss his works and inspirations. The Wolfsonian-FIU; Institute of Contemporary Art, Miami; NSU Art Museum Fort Lauderdale; the Norton Museum of Art in West Palm Beach; and more all continue the enthusiasm of Art Basel Miami Beach with their own programming.  
MADE BY DUSK AND LIMINAL AT LOCUST PROJECTS
Made by Dusk: through January 23; Liminal: December 1
Danish-born artist Mette Tommerup will transform Locust Projects into a luminous, immersive experience with her installation Made by Dusk. Inspired by Freya, the Norse goddess of love and war who cried tears of gold and whose powers illuminated her realm, Made by Dusk will echo the ethereal space between sunset and nightfall. To coincide with Tommerup's interactive installation, the artist will present Liminal: four 30-minute, socially distanced activations outside of the gallery space from 6 to 8 pm on December 1. In addition to Tommerup's installation and performance, guests will also be able to view works by Janine Antoni, Stephen Petronio, and Paula Wilson on a limited-capacity basis.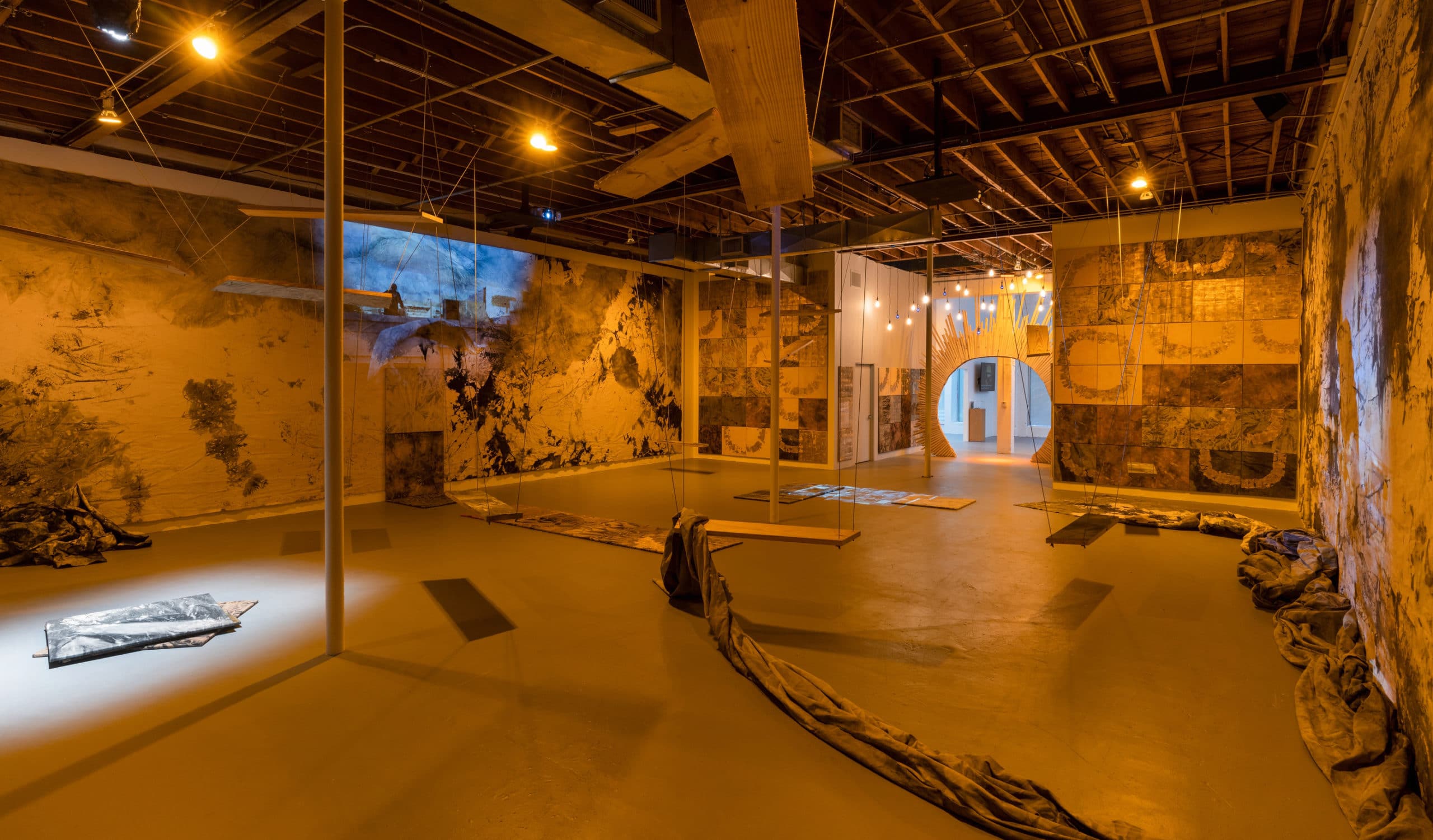 WITNESS: AFRO PERSPECTIVES AT EL ESPACIO 23
November 30-December 6
El Espacio 23, a Miami museum featuring collections belonging to real estate developer and art collector Jorge M. Perez, will present Witness: Afro Perspectives, highlighting more than 100 works by African and African Diaspora artists addressing systematic oppression and intergenerational trauma. The installation will be on view by appointment only, for groups of up to 15 people at a time. Perez will host an intimate discussion for Art Basel VIPs with guest curator Tandazani Dhlakama from the Zeitz Museum of Contemporary Art Africa in Cape Town.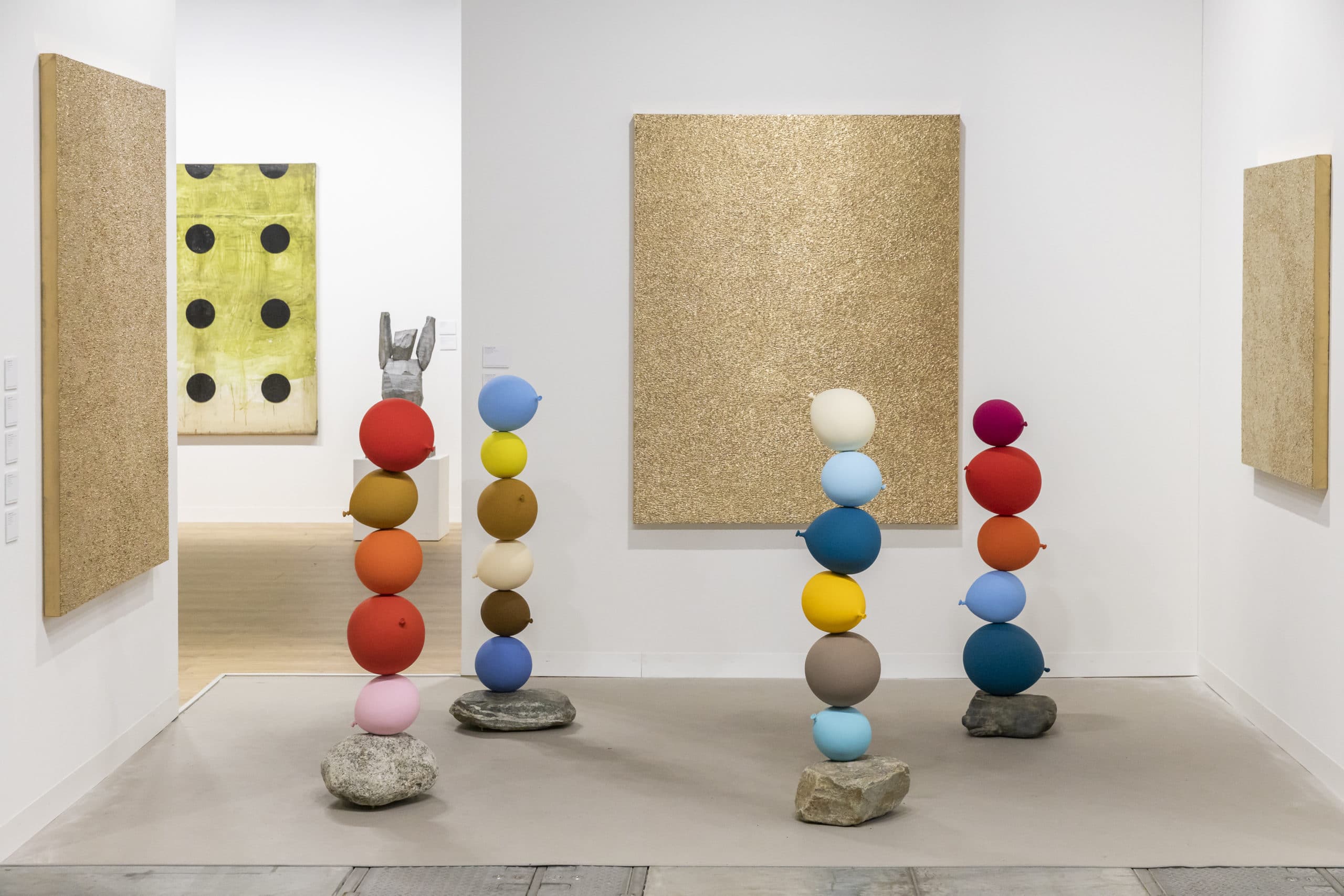 DESIGN MIAMI/
November 28-December 6
To encourage and enforce low-capacity health and safety measures, Design Miami/—this year dubbed "Design Miami/Podium America(s)"—has extended its usual run and will host its exhibitions at the Moore Building so that it may extend its programming into the surrounding Miami Design District. Since this was the site of the first Design Miami/ showing in 2005, this decision marks a return to the furniture fair's roots and will take place on all four floors of the building, with the late Zaha Hadid's Elastika sculpture as the centerpiece. Design Miami/ galleries, independent studios, and makers will explore the notion of America and what it means to different people and countries, as told through design and craft, from 19th-century Navajo textiles to Shaker artifacts and works by Wendell Castle and George Nelson. For more information on in-person exhibits, satellite shows, virtual presentations, and online talks, visit the Miami Design District.