Amenities
These New Developments Are Designed With Wellness in Mind
Jan 11, 2021 | By: Sara Freund
Amenities like a Himalayan salt room, crystal healing sessions, and in-house meditation experts are just a few of the new offerings taking luxury residential developments to the frontier of wellness. To capture the feeling of an ultimate retreat, developers are prioritizing the mind-body-spirit connection and holistic wellness programs.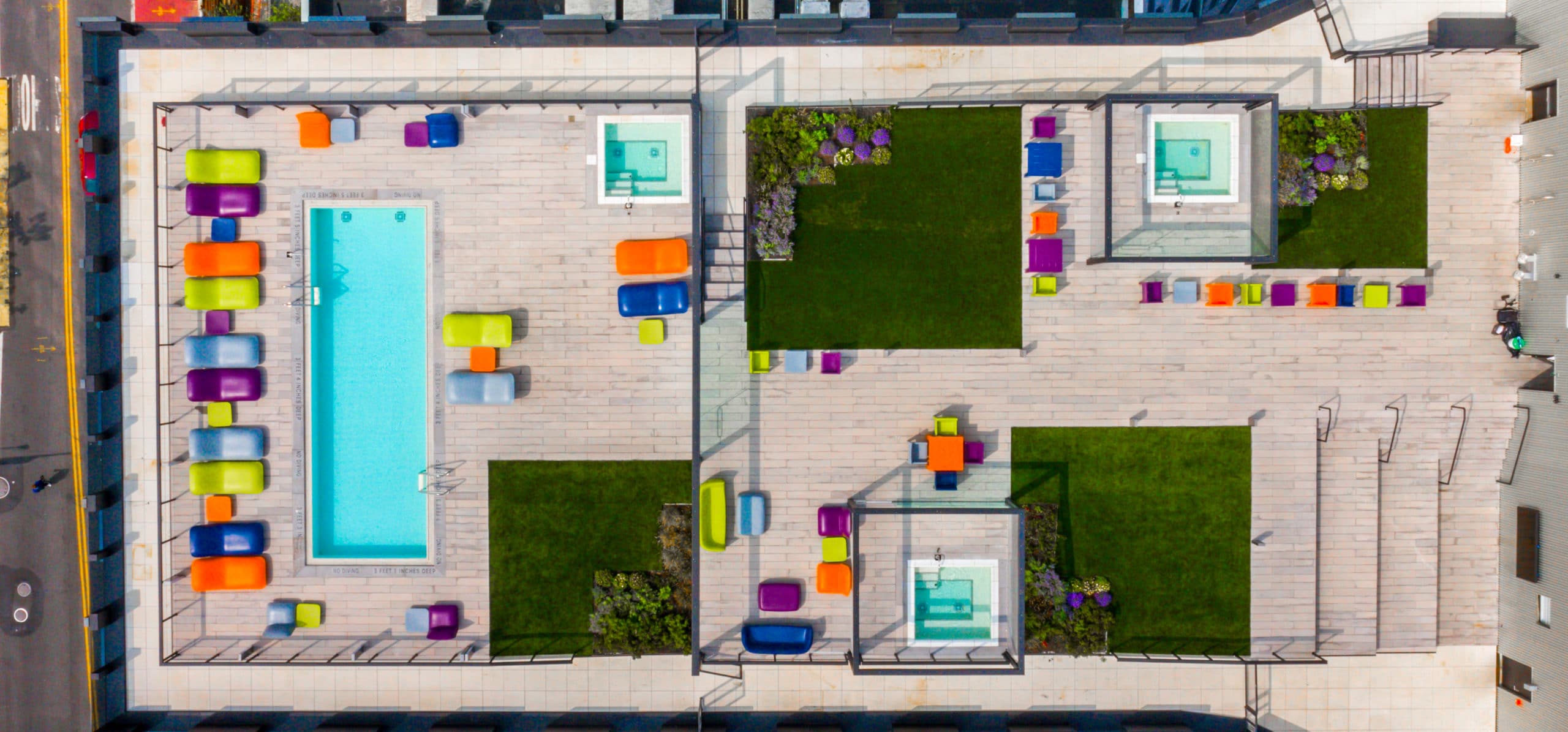 The Smile, a building designed by Bjarke Ingels Group in East Harlem, opened last year with an impressive list of amenities focused on increasing each resident's sense of well-being. Alongside a high-end gym with Peloton bikes and a rooftop pool, the building also has a membership-only spa.
"I think it's a generational thing—people want to take care of their body, eat healthier. It's part of mental health, which has become a really important value," says David Blumenfeld of BDG, which developed The Smile. 
After a long day, residents at The Smile can relax at the spa's modern take on a hammam, a traditional Turkish bath. There's also a dry sauna and steam room, plus showers that offer a calming sensory experience with special lighting and sound. One of the most unusual perks: the Himalayan salt room with color-changing LED lights providing a relaxing escape.
These practices have deep roots, but they're mostly newcomers in the residential real estate sector. Developers cite popular concepts in the hospitality industry as inspiration. "We thought about what people love about staying at a hotel and focused on translating that into a residential building," says Blumenfeld. "Amenities are not just places anymore; it's really meant to be an experience."
Buildings offering passive spaces—a straightforward exercise room, for example—just aren't competitive, he says. New buildings need to match the amenities offerings of peers like Brooklyn Point, which has an infinity pool atop a landscaped rooftop deck with an outdoor movie screening space. There's also an indoor saltwater pool, a 35-foot rock climbing wall, a squash court, and a basketball court.
In Miami, Mr. C Residences includes a Peloton spin studio and two separate outdoor pools, one for more athletic activities and the other for relaxation. Another development in Miami, 2000 Ocean, embodies health, wellness, and a connection to nature through a high-end spa with a hammam, private treatment rooms, an ice room, and a tranquility garden. In San Francisco, One Steuart Lane boasts an indoor-outdoor spa designed by Italy's Effe, and among The Avery's three floors of nature-inspired amenities are an Equinox-curated gym and 60-foot lap pool.
Even titans in the wellness and relaxation space, like the Four Seasons, are reinventing their services to include more spiritual wellness-oriented offerings. Residents at 30 Park Place in New York City, which offers the services of the high-end hotel brand, now have access to the new Resident Healers program featuring a roster of mind-body specialists covering meditation, acupuncture, bodywork, and holistic wellness. Experts such as Dr. Deganit Nurr, a renowned spiritual teacher, acupuncturist, and herbalist, and Rashia Bell, a well-known crystal healer, energetic interior designer, and meditation master, are within arm's reach for residents.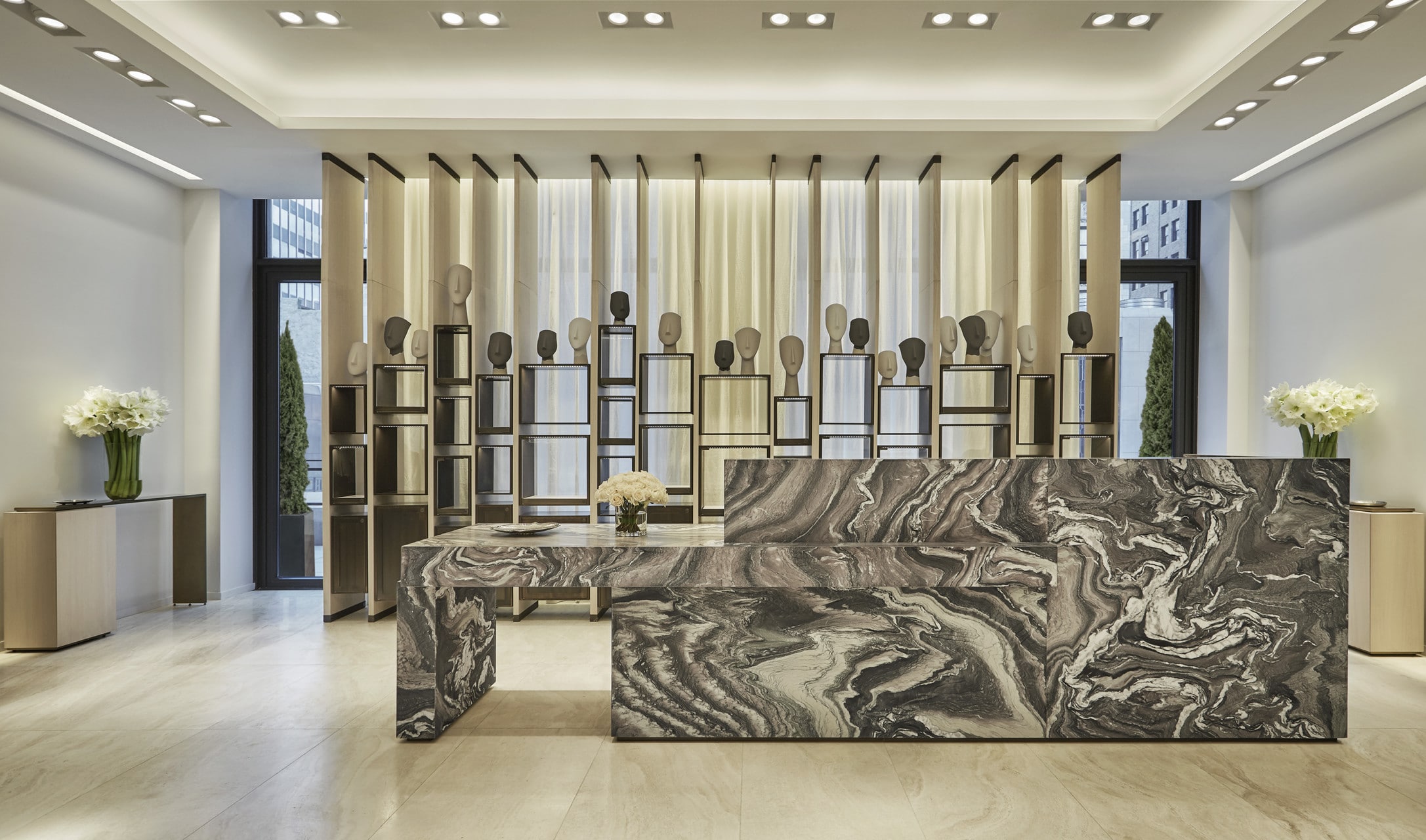 "The most valuable luxury we have is time and convenience. Knowing that you have all of this right at your fingertips in the elevator is meaningful," says Melissa Ziweslin, senior managing director of Corcoran Sunshine, who is behind sales and marketing for 30 Park Place. 
Though these wellness offerings might appear "niche" to some, Ziweslin says they serve a growing number of curious homebuyers looking to push the boundaries of what tools will help them live their best lives.