Amenities
Five New York Penthouse Terraces Primed For Fall
Sep 16, 2021 | By: LX Collection
Over the last 18 months, outdoor space has become one of the most sought-after and coveted amenities across the country. And in a city like New York, where exterior space is at a premium, a private terrace, yard, or balcony is like a precious gem, meant to be treasured and celebrated. As summer winds down and New Yorkers return to work and school, it's harder to escape the city for greener pastures, making an at-home outdoor respite even more essential. Here are five penthouses that offer premium outdoor real estate fit for fall dinner parties, al fresco movie nights, and so much more.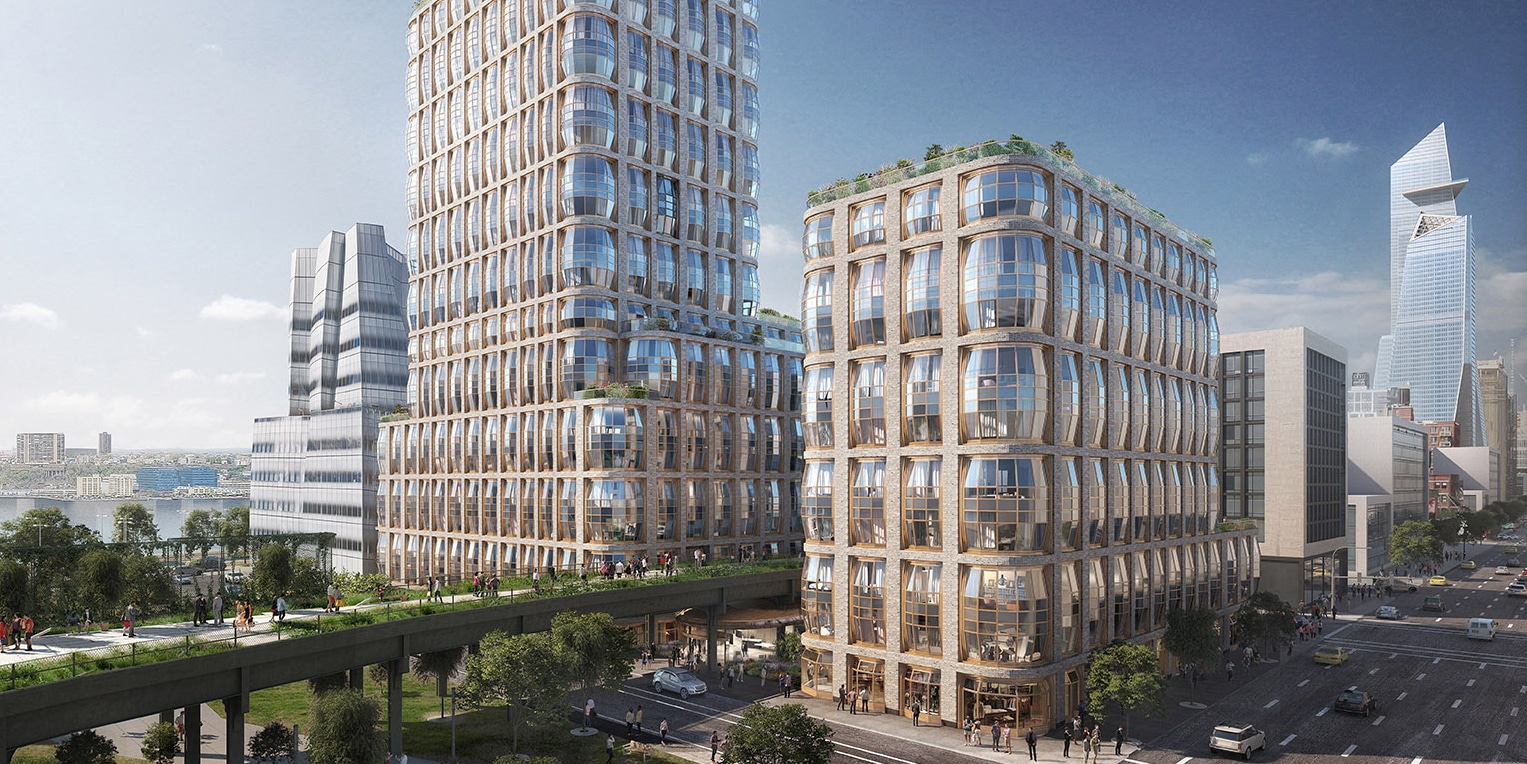 Lantern House, PH1015: $9.75 million
Enjoy an endless summer from the 1,024-square-foot rooftop terrace of penthouse 1015 at Lantern House, a thoughtfully designed new West Chelsea condo building by Heatherwick Studio. The roughly 40-foot by 19.5-foot outdoor space offers city views—and a bird's eye perspective over the High Line—and comes with a built-in outdoor kitchen with a grill and refrigerator, making it the spot for Friday happy hour, Tuesday taco night, and everything in between.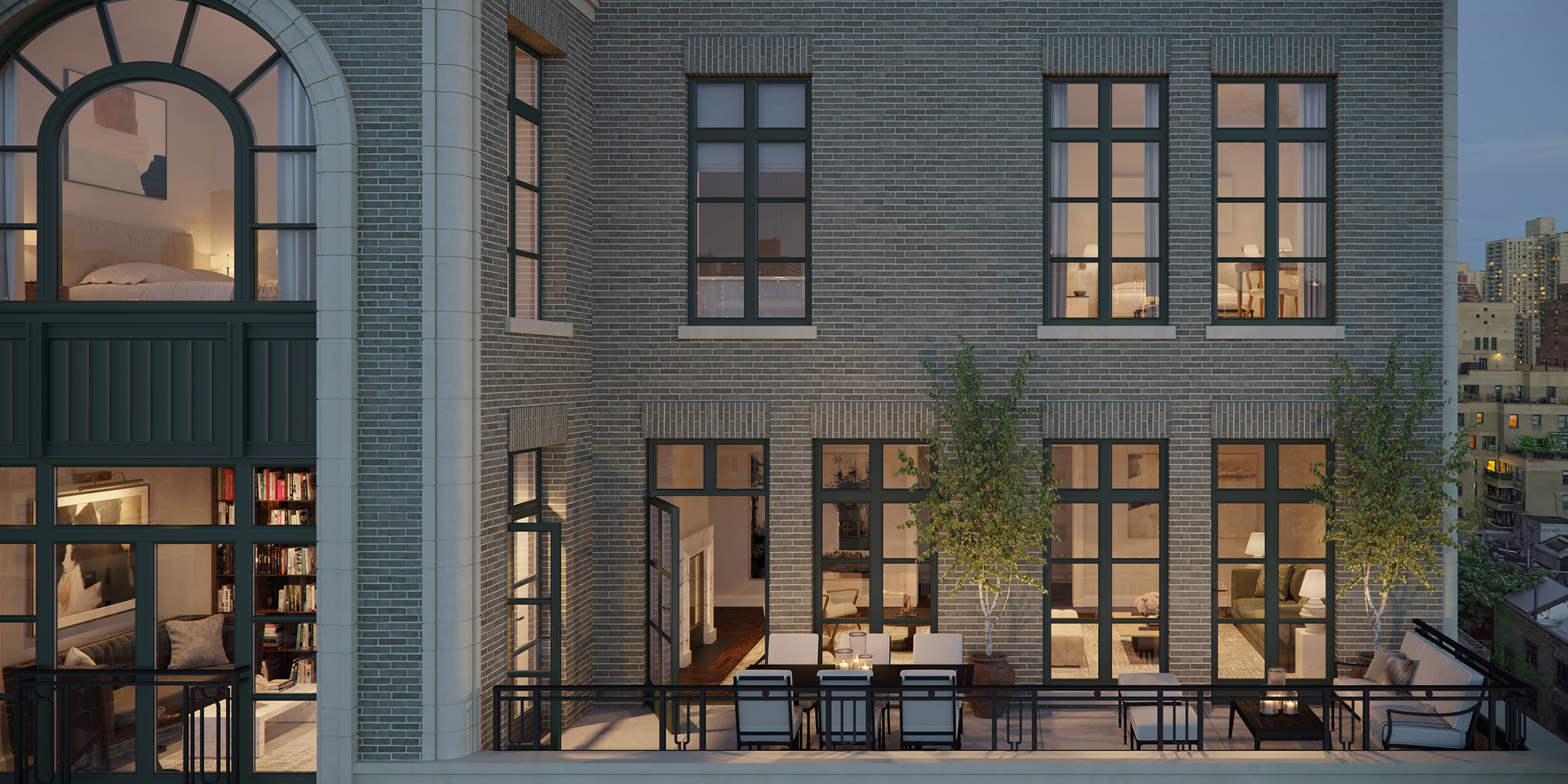 150 East 78th Street, DPH11B: $16.5 million 
Architect Robert A.M. Stern is a master at making new construction look historic, and his latest project at 150 East 78th Street is no exception. The 277-square-foot terrace of duplex penthouse 11B offers ample opportunity to admire the stately brick facade and Indiana limestone ornamentation that frames the arched windows. With three access points from the library and great room, the terrace is made for entertaining, boasting plenty of space for outdoor dining and lounging. Outfit a few sofas with plush blankets, and you have a solid three-season escape from the city.
Charlotte of The Upper West Side, PH2: $17.5 million
At 2,312 square feet, the rooftop terrace of this Upper West Side penthouse is bigger than the median single-family American home. It's fitting that a condo in Charlotte of The Upper West Side would have considerable space to commune with nature, as the building is designed to the rigorous Passive House standards, making it extremely sustainable. The terrace wraps around the entire upper floor, with a walkway extending along the side of the building that leads to a private lounge area. Equipped with a kitchenette and a full bathroom, the floor could be used as a guest suite when not employed for sunset parties.
Front & York, PH20A-YORK: $4.625 million
With a built-in gas grill, the 244-square-foot terrace of this Dumbo penthouse is more than satisfactory for late summer entertaining, but if you tire of your private oasis, the Morris Adjmi-designed building offers a truly stunning communal rooftop terrace. Relax in a poolside cabana, cozy up around the outdoor fireplace, or enjoy cocktails in the garden lounge. And if that's still not enough open-air options for you, you can venture into the building's central park, designed by Michael van Valkenburgh with hand-carved stone seating, a grove of magnolia trees, and a vibrant four-seasons landscape.
Rose Hill, PHA: $18.75 million
Penthouse A of Rose Hill—a new Art Deco-inspired condo tower by Rockefeller Group in Nomad—has not one, not two, but three expansive terraces for a total of 1,331 square feet of outdoor space. The largest extends along the great room on the west side of the home, the perfect place to host book club meetings, dinner parties, or even a pumpkin-carving afternoon. Another terrace is accessed through the secondary bedrooms, while the final outdoor area is reserved for the master suite, located on the second floor of the home. Each terrace brings the detailed bronze-toned facade into close relief.