Architecture
In New York, Sustainability Finally Becomes a Selling Point
By: Emily Nonko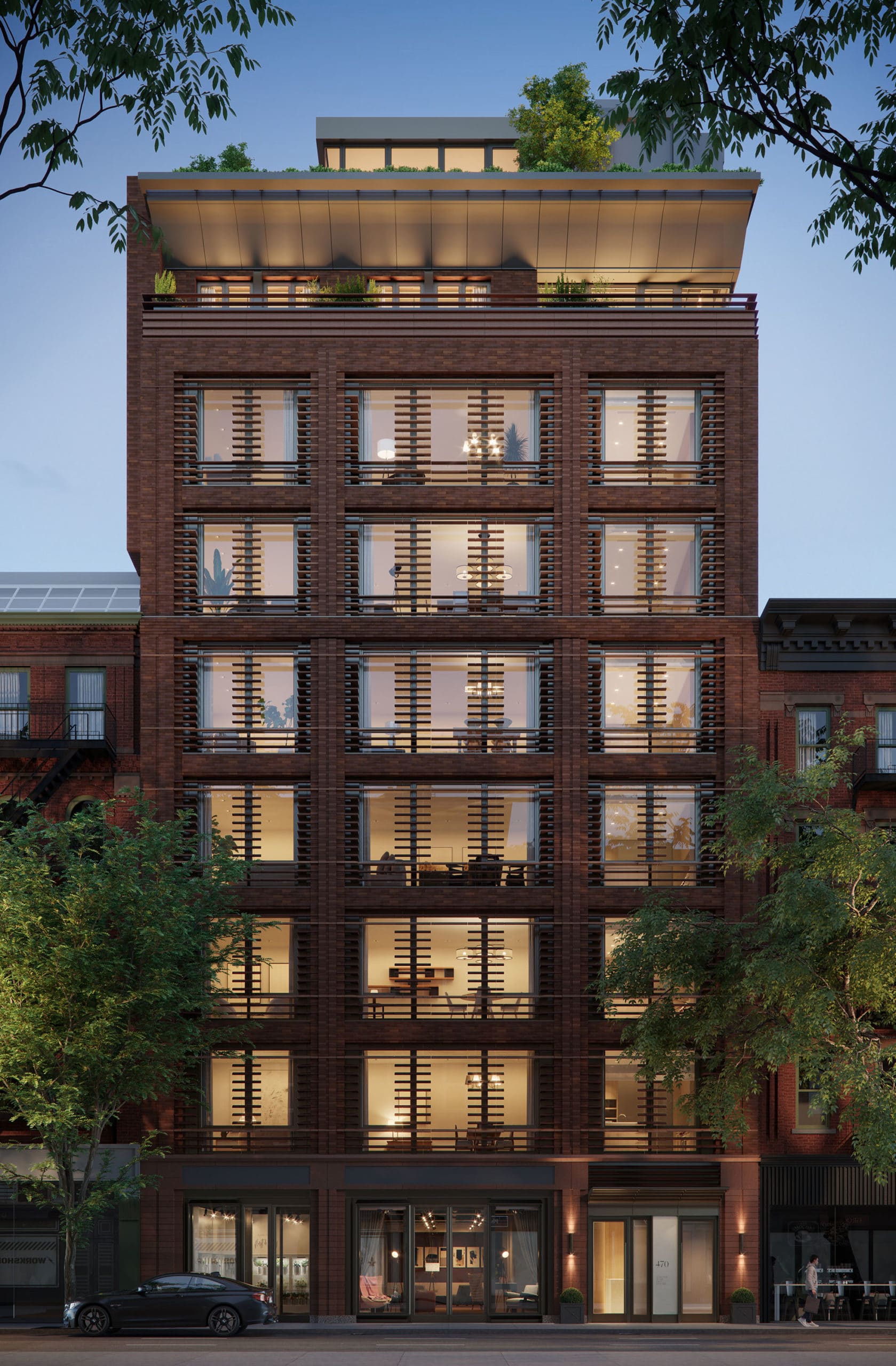 Sustainability hasn't traditionally been a main selling point for Manhattan's luxury condominium developments. But at Charlotte of the Upper West Side, a new building at 470 Columbus Avenue, things are beginning to change. Marketing materials trumpet sustainability and wellness, with a Passive House design ensuring drastic energy reductions for each of the seven residences. As the website states, "Charlotte of the Upper West Side is named for a real child, but it's a building inspired by—and designed for—her entire generation."
That New York generation who will increasingly grapple with climate change will also live under Local Law 97, which will require most New York City buildings over 25,000 square feet to meet new energy efficiency and greenhouse gas emissions limits. The first phase will go into effect in 2024, with stricter limits coming in 2030.
"Charlotte of the Upper West Side is delivering a high-end product while at the same time it achieves these sustainability goals," says John Oppermann, a real estate agent and sustainability expert who serves as consultant to the project. "It's going to be a helpful case study on how you do this at the high end of the market." Apartments range from $10.7 million for a four-bedroom home up to $17.5 million for a penthouse. 
Most high-end buyers haven't yet put sustainability at the top of their list. "Buyers are becoming more and more aware of Local Law 97, but sustainability is not a key factor in their decision at the moment," reports Kate Wollman-Mahan, an agent for Warburg Realty. Still, with more public pressure around climate change, "you see more people asking questions, whether it's about health and wellness, energy efficiency, or resiliency," Oppermann says.
The law will soon be hard to ignore, as the city will impose fines on buildings that do not meet emission limits. "Buildings which have not prepared, and which do not have capital reserves in place, will need to raise maintenance or impose assessments, which of course negatively impacts values," says Wollman-Mahan. "So, I would expect buyers and agents to focus more and more on the emissions law as they try to evaluate offer prices."
For Aurora Namnum, an energy and green building consultant, the time is ripe for high-end developers to make the sustainability shift. "There's so much opportunity for luxury to create better spaces, since they have the money to hire experts in the field and make sure they are electrifying and decarbonizing," she says. Developers could learn from the affordable housing sector, Namnum adds, which has been more proactive in sustainable development and retrofitting.
Namnum, too, thinks the fines imposed by the law will push buyers and developers in the right direction. "Buyers will ask, am I moving into a building that's well on its way to decarbonization or into a building I'd pay 25% more than I typically would have to?" she poses. "We'll need to see more transparency for the selling market, even new lease terms and new clauses about the increased fees based on fines."
Beyond Passive House—which cuts energy usage through tight insulation—developers have a wide variety of efficient technologies to choose from, including efficient lighting, electric appliances, and heat pumps. And buyers will increasingly notice: "We can't just have the tallest, most expensive, or most luxurious building—they should also be the most sustainable and lowest carbon emitting," Namnum says. "That is going to be much more of a selling point in buyers' eyes."