Amenities
Luxury Buildings Hit A High Note With Musical Amenities
By: LX Collection
New York City, home to some of the greatest concert halls, performing venues, and theater establishments in the world, is finally coming alive again after its pandemic-induced shutdown. Broadway, for one, is reopening after a closure of more than a year, with dozens of shows slated to resume in the months to come. And luxury developments around the city are catering to the "artists within" with sound lounges, jam rooms, musical rec spaces, and more. Here are some of the most creative offerings.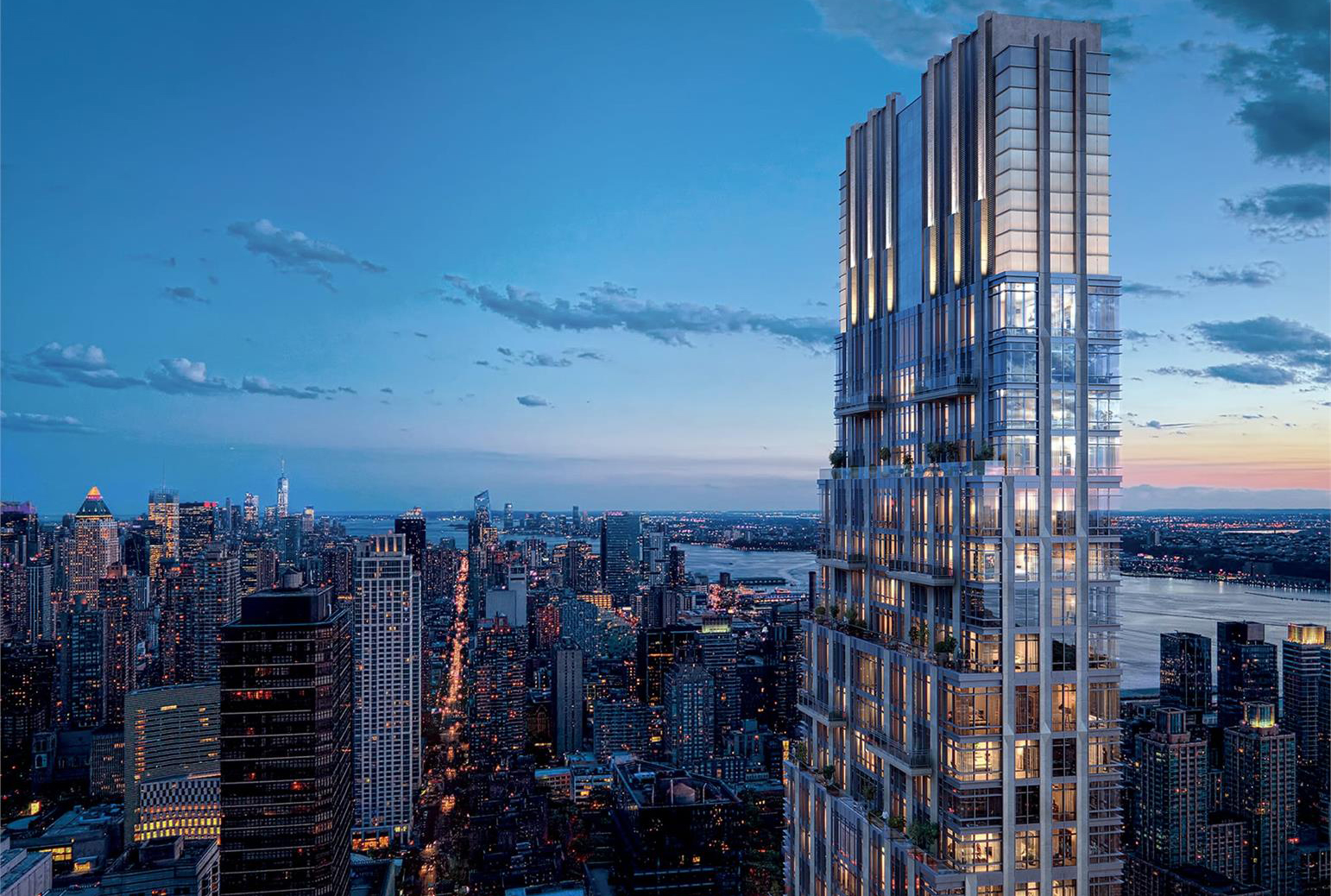 200 Amsterdam
200 Amsterdam on the Upper West Side is within reach of Lincoln Center, which inspired much of the building's design and amenities, from the "Little Composer's Room," a playroom with musical decor, to the soundproof rehearsal room. The one-year Lincoln Center membership that's given to residents comes loaded with perks and benefits: one small but important way the building is supporting the performers and artists in its own neighborhood.
The Kent
Taking cues from his private studio, rocker and guitarist Lenny Kravitz designed the Sound Lounge at The Kent, a luxury condominium on the Upper East Side. A true entertainer's paradise, the multisensory retreat features state-of-the-art studio space, complete with a full performance area and stage, a dance floor, and multiple gaming consoles.
The Rowan
Astoria is home to a host of professional sound stages where big-name movies, TV shows, and music videos are filmed. The Rowan, one of the neighborhood's newest condominium developments, tips the hat to the entertainment industry with a private music space, complete with soundproof walls and comfortable, jam-session-friendly furniture.
Quay Tower
Quay Tower, a new Brooklyn Heights development that has jaw-dropping views of the East River and Lower Manhattan, is packed with amenities, including multiple rooftop spaces with barbecues and fireplaces, a 2,500-square-foot fitness center, a 1,500-square-foot playroom, a 24-hour concierge, and more. There's also an on-site music room with a baby grand piano.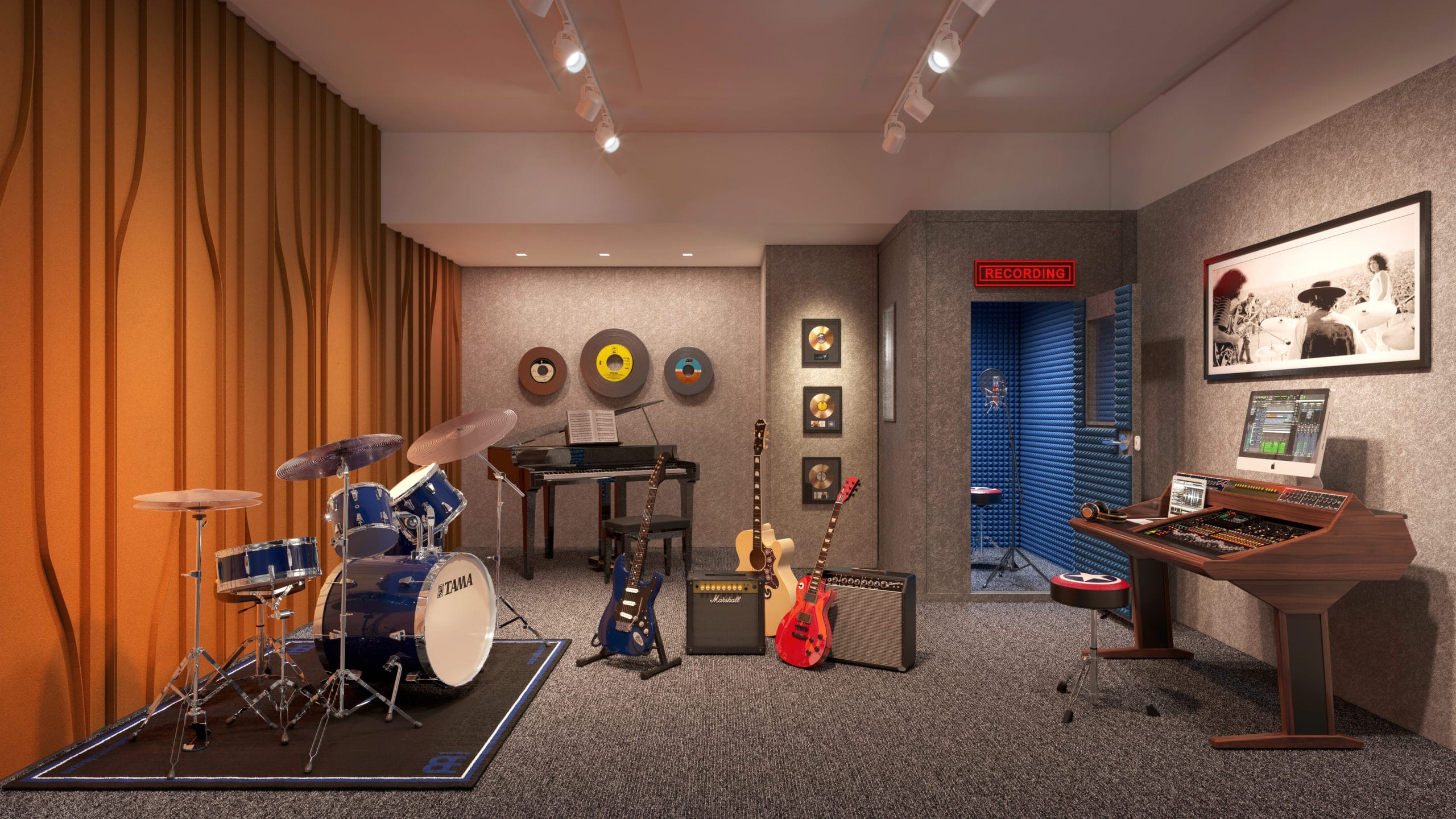 378 West End Avenue
378 West End Avenue, a 58-condominium development on the Upper West Side, has three amenity floors that house a 75-foot-long pool with saunas, a squash court, a basketball half-court, a sports simulator room, a yoga and barre studio, an outdoor garden, and a playroom. For music lovers, there's also an acoustically engineered practice room with a separate recording studio.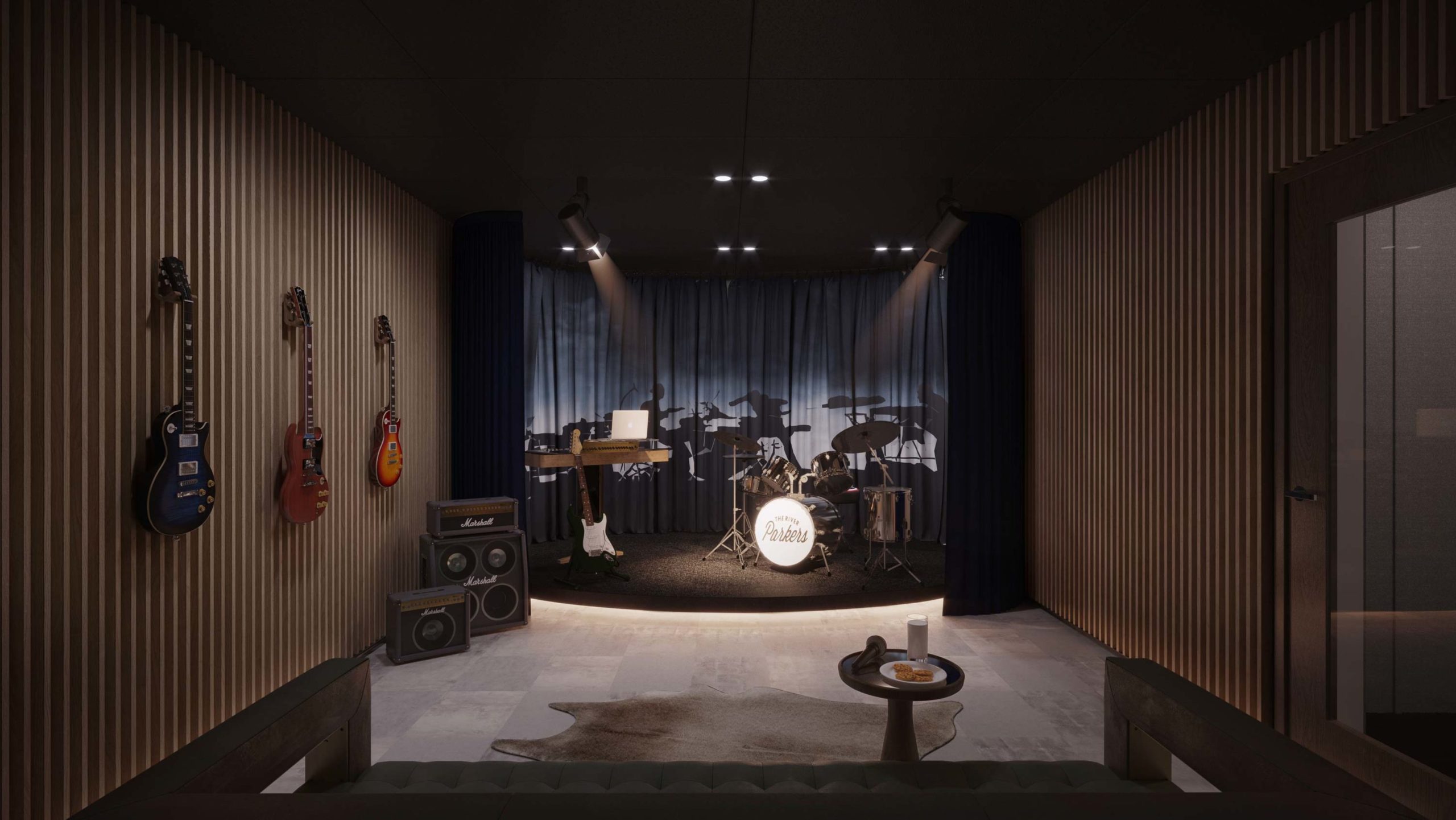 5 River Park
Designed by Douglas Romines, this new Cobble Hill development is an urban oasis all its own, complete with an outdoor garden pool, a spa grotto, indoor and outdoor playrooms, a chess room, and a rooftop park. For music lovers, there's also "Brooklyn Rocks," a state-of-the-art music room with jazzed-up acoustics and a performance stage.