In Market
One Manhattan Square Reveals Garden; London Super-Prime Sales Skyrocket
Oct 16, 2020 | By: LX Collection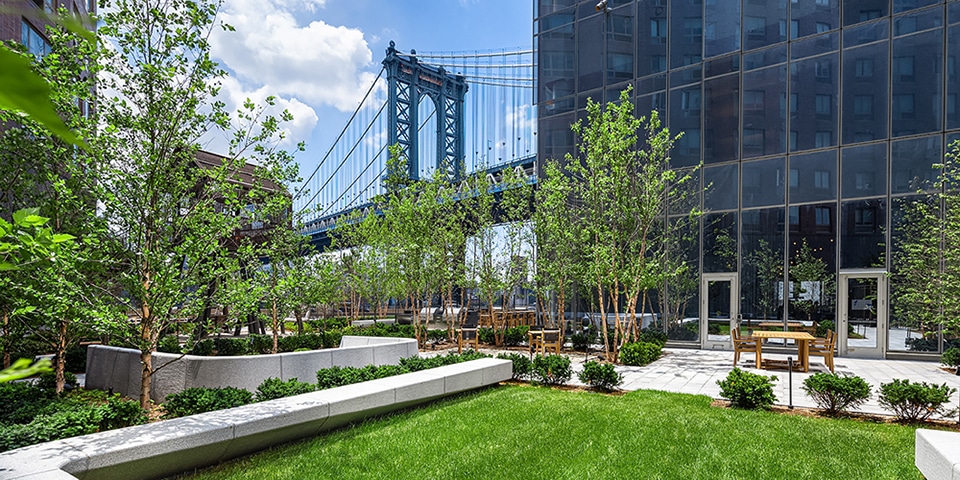 One Manhattan Square Reveals Massive Residents' Garden
The Extell Development Company's shining tower on the Lower Manhattan waterfront is home to many luxe amenities, but perhaps its most prized is its acre of private outdoor space. The developer has released new images of One Manhattan Square's thoughtfully landscaped private garden, designed by West 8. Featured on New York YIMBY, the images show off the garden's many special features, which include a tea garden, fire pits, and a stargazing observatory. Building residents also have exclusive access to a full-sized basketball court, a spa with a 75-foot saltwater swimming pool and a hamam, and much more. Currently available residences are priced from $1.248 million for a 695-square-foot one-bedroom, one-bathroom condo, to $7.855 million for a three-bedroom, three-and-a-half-bathroom condo.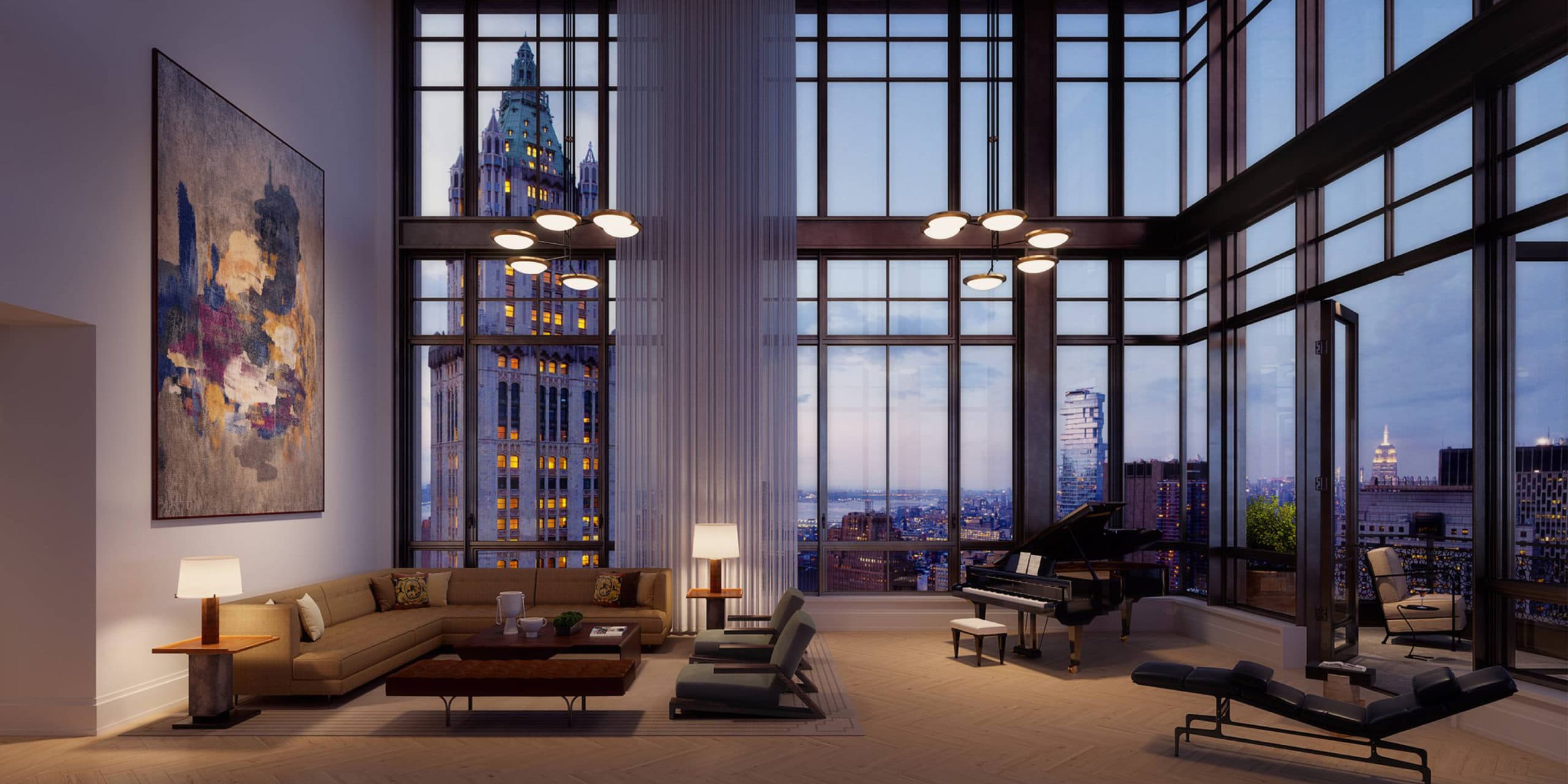 25 Park Row Penthouse Enters Contract at $25 Million
A 5,956-square-foot duplex penthouse at 25 Park Row has gone into contract for $25 million, making it the second-priciest residence to enter contract in New York City last week. Olshan Realty's Luxury Market Report first noted the sale. The five-bedroom, five-and-a-half bathroom penthouse features a double-height living room and four terraces, covering more than 1,000 square feet. Designed by COOKFOX Architects, 25 Park Row sports a concrete and glass facade that is a reinterpretation of the Financial District's Art Deco style.
SOM Unveils Eco-Friendly Shenzhen Community
Chicago-based architecture firm Skidmore, Owings & Merrill has unveiled a master plan for the Central Area of Guangming District in Shenzhen, China, that pays tribute to the area's prized ecology, referred to as Shenzhen's "emerald necklace." ArchDaily reports that SOM was commissioned in 2018 to create the urban master plan. The firm's approach centers on transforming small-plot farmlands into distinct areas for business, commercial offices, retail, sports, and residential uses.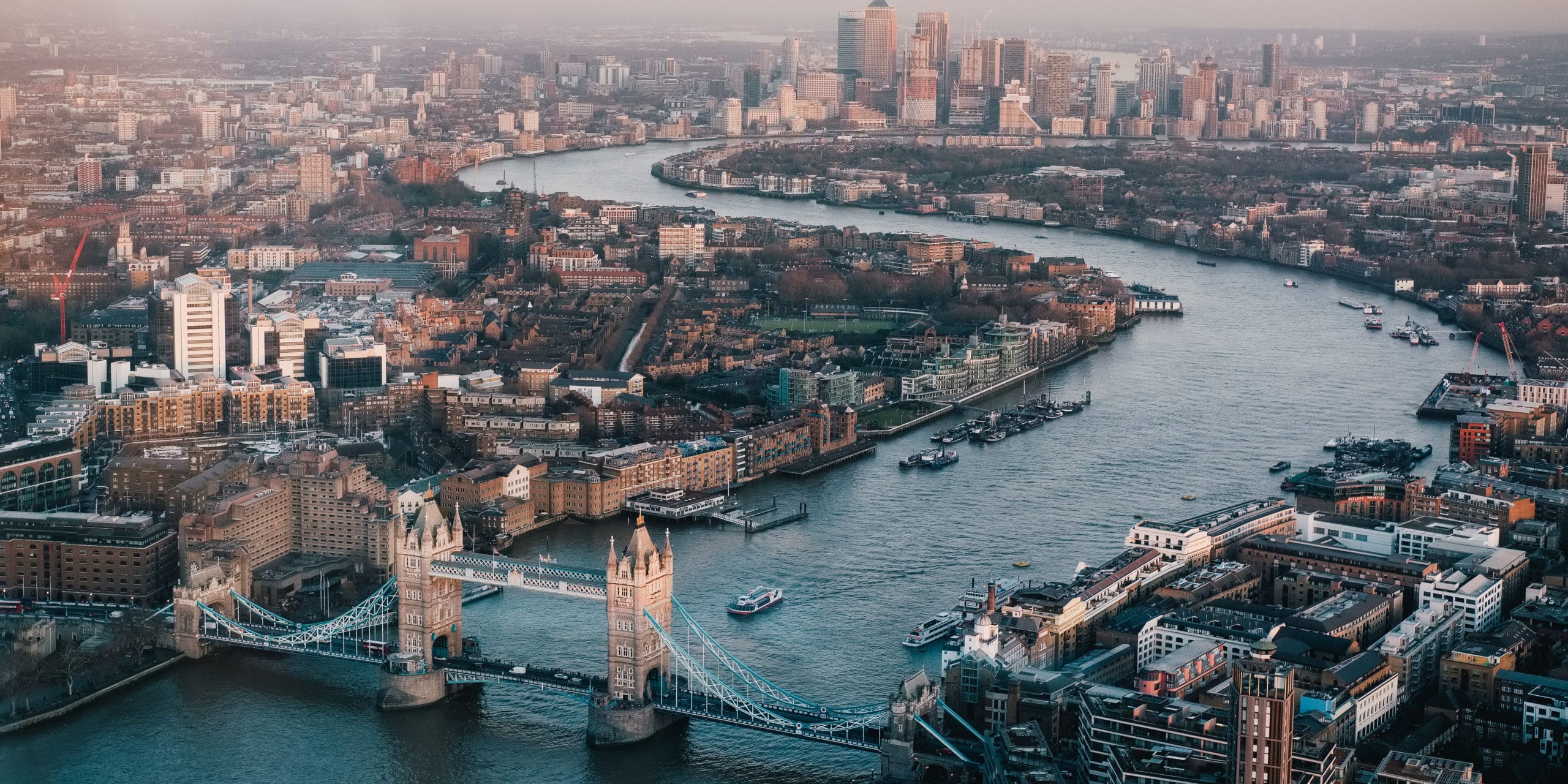 London Super-Prime Sales Skyrocket
The sale prices of London homes in the super-prime sales market — residences priced at 10 million pounds ($12.9 million) or more — are booming this year. A Knight Frank study reported on by The Times found that homes in the super-prime sales market sold at a higher rate during the first eight months of 2020 than those sold during that period in 2019, with the average sale this year touching 20 million pounds. While just 56 deals were made during this period in 2020, compared to 57 during the same period last year, buyers spent 152 million pounds more in total. The study found that two in five buyers were British. A separate study by U.K. mortgage broker Enness Global (featured in the World Property Journal) found that residents of the United Arab Emirates and the United States have secured the largest number of mortgages from the company for international buyers entering into the high-end U.K. market this year.