Sponsored |
Amenities
New York City Condo Offers Residential Makerspace for Young Creators
By: LX Collection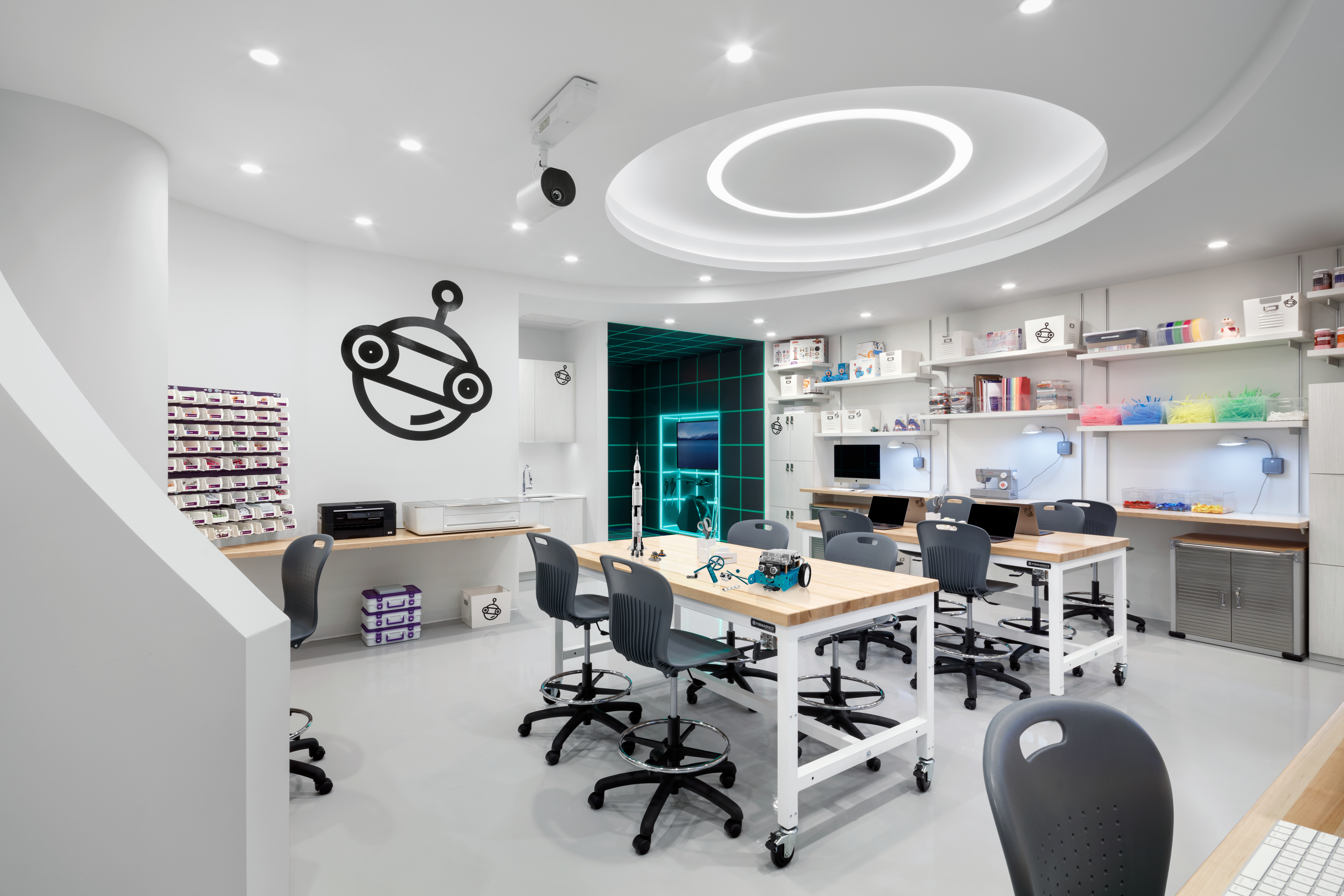 Imagine a space in which your child could build their own inventions from the ground up, with the aid of cutting-edge tools like 3-D printers and laser cutters. Now imagine it existing in your own home.
That's exactly the experience offered to the residents of 520 West 28th by Zaha Hadid, thanks to Sandbox Powered by Related. The first residential makerspace ever built in a condominium, Sandbox provides children a high-tech, collaborative workspace right in their own building, a place in which they can build STEAM (Science, Technology, Engineering, Arts, and Mathematics) skills and develop self-confidence and a creative mindset—all of which will help them succeed in our increasingly technology-based world.
Sandbox is the brainchild of Related Companies executive vice president Greg Gushee, an engineer by training who has a makerspace in his own home. It offers something for every age: LEGOs and Magna-Tiles for very young kids, STEAM-based building kits for the slightly older set, and digital fabrication tools like 3-D printers, laser cutters, and milling machines for older children and adults. Zaha Hadid Architects collaborated on the space's clean, almost futuristic design, from the white-gray walls of the workroom to the periwinkle-carpeted playroom wallpapered with a robot motif.
"It had to be a flexible space," says Lesa Wang, an educator and makerspace creator Gushee brought in to consult on Sandbox. "The tables had to be adjustable by height, they had to be movable so we could move them to different configurations."
After it was unveiled in October 2019, Sandbox hosted workshops and open making sessions for residents to build their own creations, and a maker-educator regularly visited to teach children how to safely work the 3-D printers and other machines. Although the pandemic has made such group work impossible, residents can still book individual sessions with educators in the space. They can also receive one-on-one tutoring at the Sandbox Playground, a connected public events space with a separate entrance off 27th Street that Related originally built to offer pop-up makerspace experiences to residents of the surrounding West Chelsea neighborhood.
Wang says a place like Sandbox can be life-altering for kids, empowering them to know their ideas are impactful, no matter their age. "If we could create more spaces and more places where kids' ideas matter," she says, "we would be in a much better world."