Culture
Art Basel Goes Online; New York's Pied-à-Terre Tax
Sep 22, 2020 | By: LX Collection
Art Basel goes online
Art Basel, the global fine art fair that was scheduled for this weekend in its namesake Swiss city, is instead taking place online. But the team behind the annual event has adapted to the unique challenges of the moment by unveiling a new digital gallery model, Artnet reports. Organizers will present two new online viewing initiatives, during which 100 galleries will be able to display tightly curated selections. The first iteration, called OVR:2020, will only display works created this year, and will run from Sept. 23 through 26. The second, called OVR:20c, will include works created in the 20th century, and will run from Oct. 28 through 31.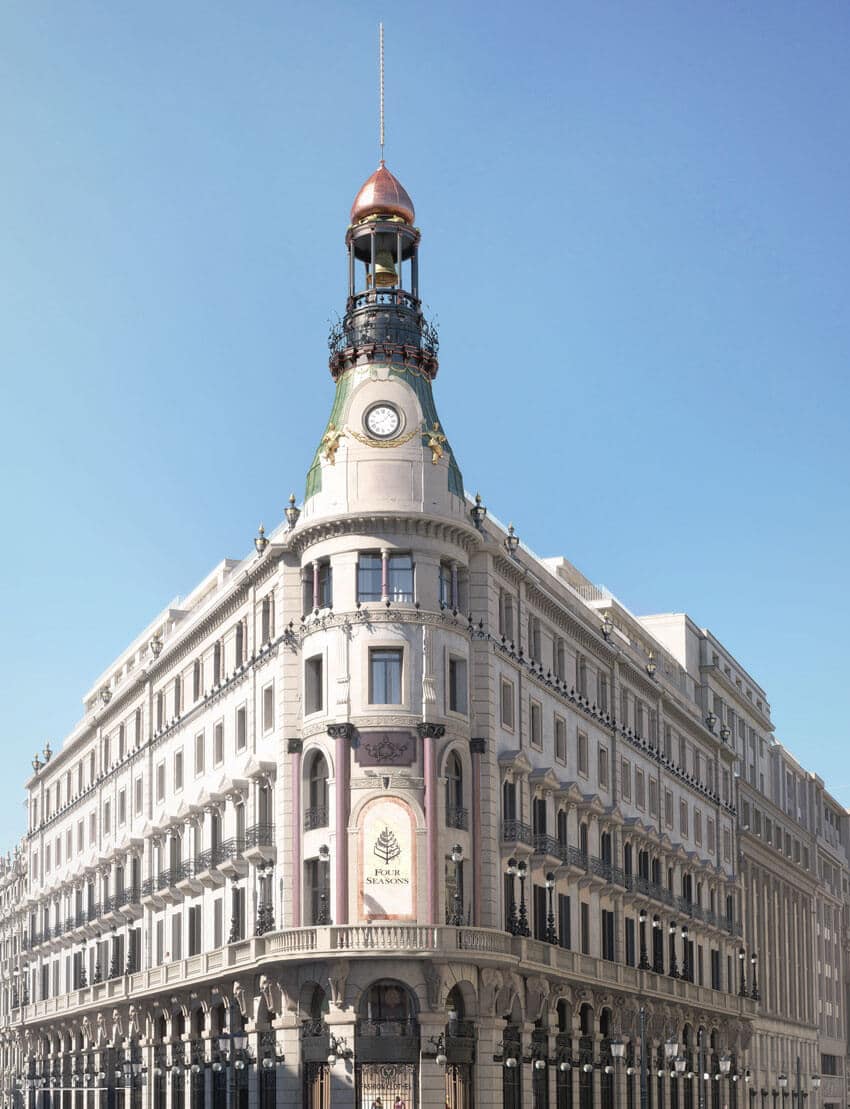 Retrofitted Madrid complex opens
In Madrid, a long-in-the-works project that will house a five-star Four Seasons hotel, 22 luxury private residences, and a shopping gallery will open its doors this month. The New York Times had a peek inside the Canalejas complex, a former financial hub for the Spanish capital that has been retrofitted into an international tourist destination at the cost of $712 million. The facades of the seven grand buildings that comprise the complex have been preserved, while some original interior details have been repurposed, such as a teller counter that will serve as the hotel's check-in desk. The Four Seasons will begin hosting guests in its 200 rooms on Sept. 25 at 25 percent capacity.
New York legislature considers pied-à-terre tax
The proposed pied-à-terre tax on New York properties is winding its way through Albany. What would the tax mean for secondary property owners in New York City? Under the current proposal, pieds-à-terre in the city — defined as secondary residences that are either one- to three-family homes with a market value above $5 million or condos and co-ops with a market value above $300,000 — will be taxed at a rate between 0.5 and 13.5 percent. The property tax valuation depends on a slew of numbers and calculations laid out by Brick Underground in a handy guide. The Real Deal says the tax could reduce the sale prices of expensive units.
Steady short-term interest rate is a likely boon for housing market
Federal Reserve Board policymakers have said their short-term interest rate will likely remain at zero through at least 2023 while the American market rebounds from the financial impacts of COVID-19, ABC News reports. Since the onset of the coronavirus pandemic in the United States, the Fed has purchased about $120 billion in mortgage-backed securities each month to keep mortgage rates low. "The housing market is likely to do well in the next couple of years," Ralph McLaughlin, chief economist with financial technology company Haus, told The Real Deal.