No. 7 Rosedale
Rosedale, Toronto
7 Dale Ave, Toronto, ON M4W 1K2, Canada
Located in one of Toronto's oldest, most desirable residential neighborhoods, surrounded by historic homes and century-old trees, No. 7 Rosedale exudes an understated elegance that belies its star power. Its stone, glass, and Danish red-brick architecture, which feels both modern and traditional, is by Siamak Hariri; its subtle interiors, which eschew lavish finishes in favor of honest, natural materials, are by Alessandro Munge, and its landscaping, which preserves and improves upon the existing foliage, is by Janet Rosenberg. The sum total is the definition of luxury, a collection of exquisite homes that pair past and present, privacy and community.
Developed By Platinum Vista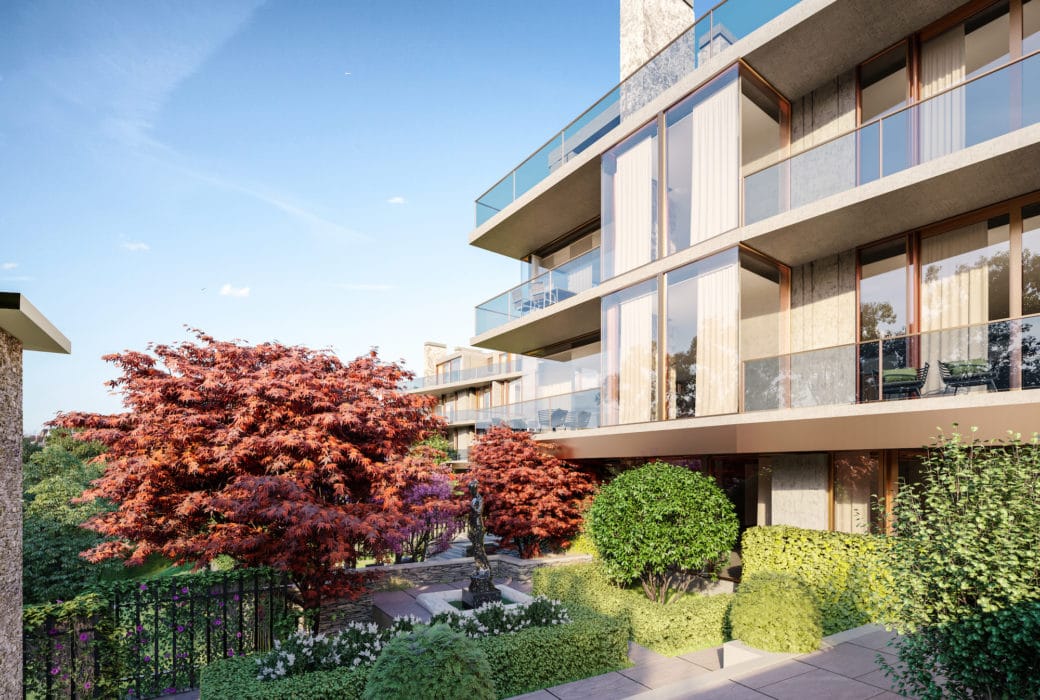 One of the most important considerations in the architecture of No. 7 Rosedale was its setting: the goal was to blend in rather than stand out, to pay homage to the neighborhood's Georgian, Edwardian, and Victorian mansions in terms of both scale and materiality. Architect Siamak Hariri was also inspired by the boutique apartments from his childhood in Switzerland, "horizontal homes" that feel separate but connected, individual units that make up a cohesive whole.
North of Downtown Toronto, Rosedale is one of the city's oldest and wealthiest neighborhoods. With its grand mansions and narrow, tree-lined streets, it feels like country living—but with easy access to all that Downtown has to offer.
There are just 26 residences in total, ranging in size from 2,514 square feet to 5,167 square feet. These are predominantly large, family-friendly homes, with a handful of two-bedroom suites. Throughout, expect the highest quality. Think floor-to-ceiling windows, oiled oak floors, and glass fireplaces, plus Dada Italian kitchens featuring custom millwork and top-of-the-line appliances. At the same time, each floor plan is unique, and residents can also choose between a lighter, more contemporary color scheme or something darker and more traditional.
The amenities at No. 7 Rosedale are well-edited. There's 24-hour concierge service, a fitness studio and spa with a private training room, and a chef's catering kitchen for hosting private events—in short, everything you need and nothing you don't. The real draw here is the location. Perched above a ravine and surrounded by some of Toronto's most prominent homes, with a historic tea house and grounds designed by one of Canada's most distinguished landscape architects, this is one of the most exclusive places to call home.
Bike Storage
Concierge
Fitness Center
Outdoor Space
Private Event Space
Sauna