Culture
Block & Lot: An Upper East Side Street With Carnegie Pedigree
Jun 29, 2021 | By: Elissaveta M. Brandon
Welcome to Block & Lot, a series that takes a look at the blocks—the actual rectangles bounded by streets and avenues—that make up Manhattan. In this installment, we visit Block 1553 on the Upper East Side.
The modern history of Block 1553—between Fifth and Madison Avenues, and 90th and 91st Streets—begins with a daring decision by one of New York's wealthiest families.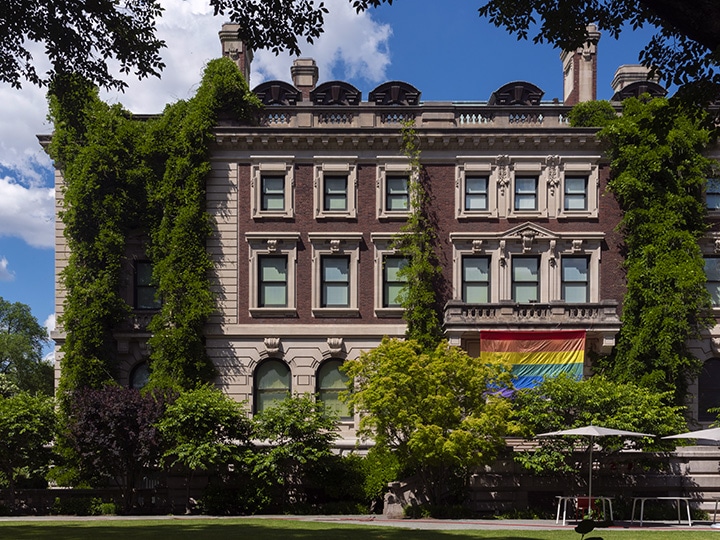 In 1898, steel magnate Andrew Carnegie, urged by his wife, Louise Whitfield Carnegie, purchased a plot of land on the Upper East Side, directly across from Central Park. At that point, the neighborhood was in its early days. Surrounded by broken rows of brownstones, the plot was in a no-man's land, more than a mile north of Manhattan's fashionable society, which in those days hadn't yet moved beyond 70th Street. 
In a trailblazing move that redefined the neighborhood (and bestowed on it the name of "Carnegie Hill"), Carnegie bought a series of lots along Fifth Avenue, from 90th to 92nd Streets. On the biggest of them, on the western edge of Block 1553, he hired architects Babb, Cook & Willard to design Carnegie Mansion, a four-story, 64-room villa that would later become the Cooper Hewitt, a Smithsonian Design Museum.
From Carnegie to Cooper
Designed in the style of an English Georgian country home, the Carnegie Mansion was finished in 1902, complete with one of the first Otis passenger elevators in the city and a large enclosed garden that was also unique for its time. Today, the garden is a green oasis for the public and an integral part of the museum's appeal. And although Block 1553 has considerably changed over the past century, much of it can still be traced to Carnegie, whose prescient purchase of surrounding land would give him ultimate control over his neighbors, their social status, and the look of their homes. 
The Carnegie Mansion was occupied by the family until Louise's death in 1946. At that point, ownership passed to the Carnegie Corporation, a philanthropic educational fund established by Andrew Carnegie in 1911. In 1969, after 23 years as the New York School of Social Work, the Mansion was offered as Cooper Hewitt's new home. 
Over the years, the museum has expanded to encompass other parts of the Carnegie estate. The former home of the Carnegies' daughter, Margaret, at 9 East 90th Street, became a part of the museum in 1972. The museum bought another townhouse at 11 East 90th Street, and the modern incarnation of the Cooper Hewitt opened in 1976. The Carnegie legacy, however, stretches far beyond the museum walls.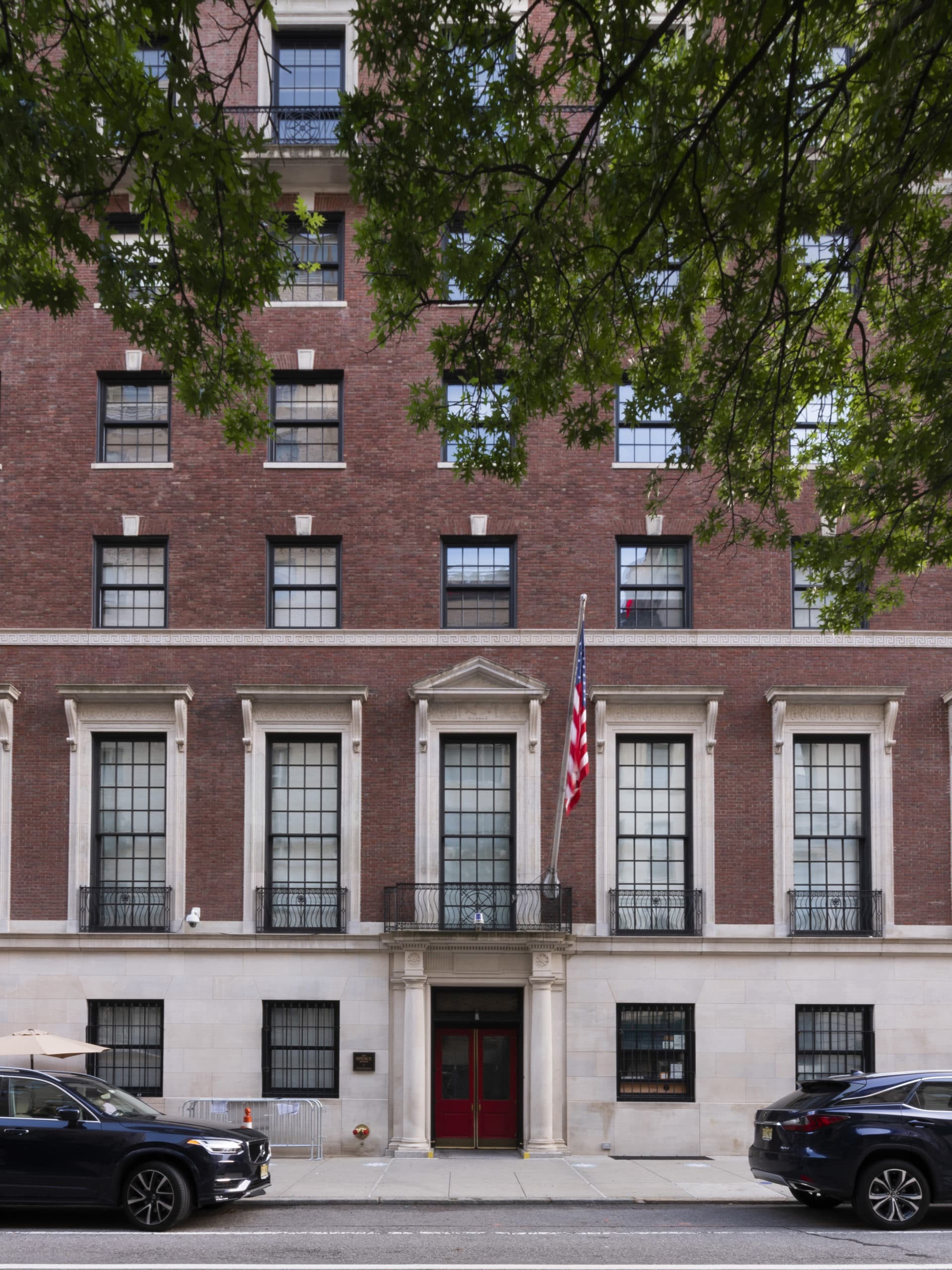 Spence School
At the corner of Madison Avenue and 91st Street, the Spence School is one of New York City's foremost independent K-12 schools for girls. In 1928, Carnegie sold the land adjacent to his mansion to the school, which built a Georgian-style building; it consisted of red brick and limestone and was designed by John Russell Pope, the architect of the Jefferson Memorial in Washington, D.C.
In 2011, Spence acquired 17 East 90th Street, the red-brick townhouse directly behind it. Standing on another piece of land that once belonged to Carnegie, the neo-Georgian mansion, with its two arched openings and splayed stone lintels, changed hands several times before it was purchased, with its residential interiors converted into classrooms.
This purchase, along with the museum's acquisition of 11 East 90th Street two doors down, left the townhouse in the middle—a Georgian-revival masterpiece at 15 East 90th Street that was diminutive in comparison to its neighbors—sandwiched by two prospective buyers: Cooper Hewitt and Spence.
Emily Trevor Townhouse
Somewhat miraculously, that townhouse—named the "Emily Trevor Townhouse"—remains a single-family residence to this day. Constructed in 1928 and designed by architect Mott Schmidt, the charming four-story, neo-Federal home is clad in Flemish bond red brick and trimmed in contrasting white stone.
For a region so steeped in history, Block 1553 also boasts a rich culinary scene, from Eli's Bread by Eli Zabar, to the French and gluten-free Noglu bakery, to Tarallucci e Vino, Cooper Hewitt's museum cafe. It may seem hard to imagine this corner of Manhattan as the remote Uptown neighborhood it was when Carnegie first put down roots, but then again, New York City is always full of secrets and surprises.