Design
Transforming Model Residences into Museum-Worthy Art Destinations
By: Stephanie Sporn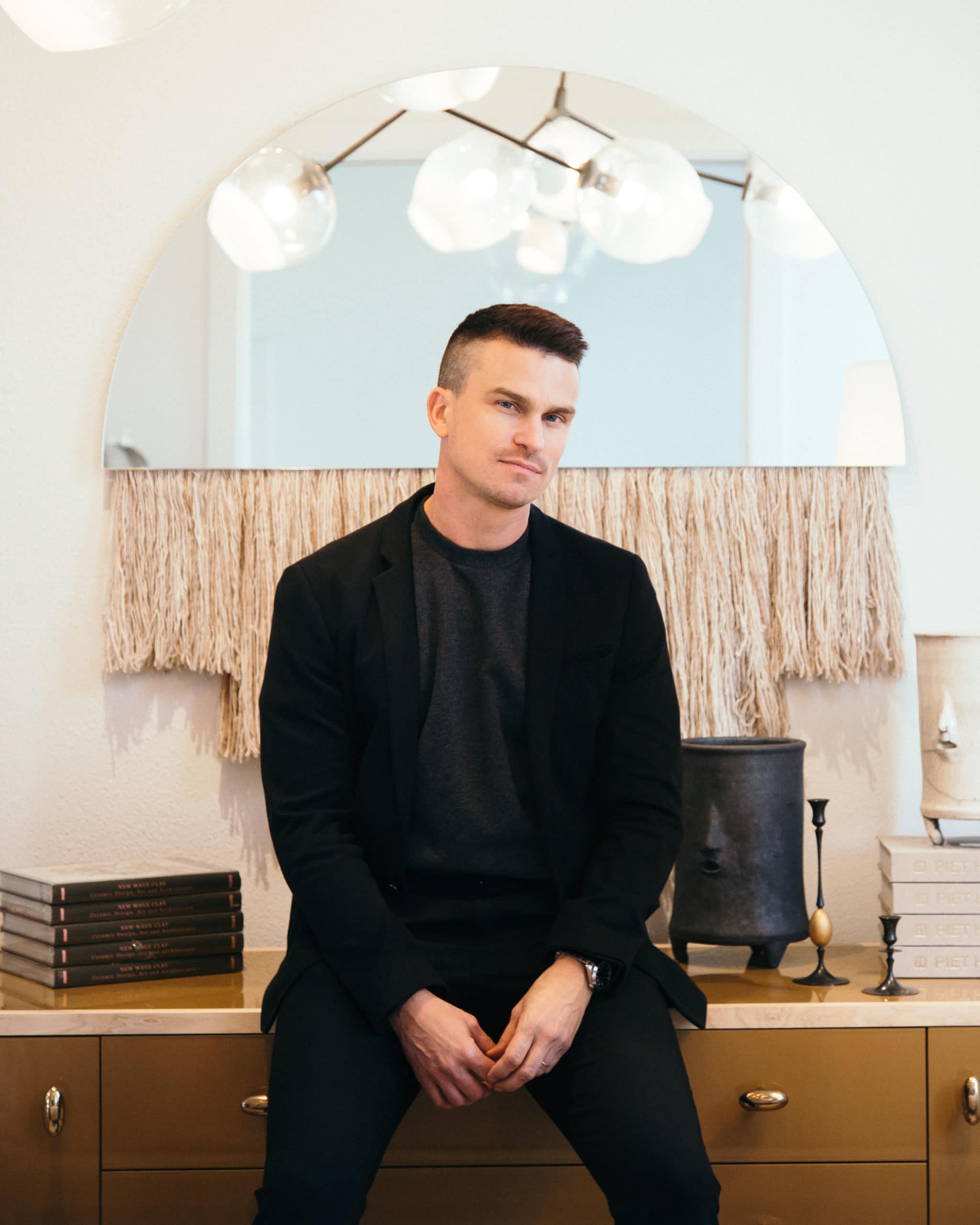 In a sea of beige interiors, one firm is encouraging residential developers to break away from the pack. Founded in 2016 by Paris-born, San Francisco-based entrepreneur Guillaume Coutheillas, frenchCALIFORNIA has attracted a slew of A-list clients, including JDS, Related, and Tishman Speyer, thanks to its innovative, design-forward approach. As a marketing agency, the company's most powerful tool is creating physical spaces that bridge the gap between apartment and gallery. 
"For people, seeing high-quality furniture and art in a residential context is typically much stronger than seeing them in a more cold or intimidating gallery setting," Coutheillas tells LX Collection. While frenchCALIFORNIA's portfolio also includes rentals, public spaces, and senior housing, its ultraluxe sector taps international artists, galleries, and manufacturers to help stage full-fledged exhibitions within model units. "It's not about replacing galleries; it's just a really good complement. Our goal is to show people that it's never too soon or too late to start collecting."
FrenchCALIFORNIA takes one of two approaches to each home: traditional full interior design where all art and furniture are purchased on behalf of the client or a higher-end version of staging where museum-quality items are loaned for residential exhibitions that last between three months and three years. Coutheillas's expertise in cultivating luxury and art partnerships began at the real estate development firm DDG, where he served as head of marketing and communications. "I was basically a mini agency for that developer," says Coutheillas, who worked with DDG's in-house architectural and design studio on collaborations with lighting designer Lindsey Adelman, contemporary design gallery The Future Perfect, and more. After starting his own company, frenchCALIFORNIA, with DDG's support, the firm remains a client today.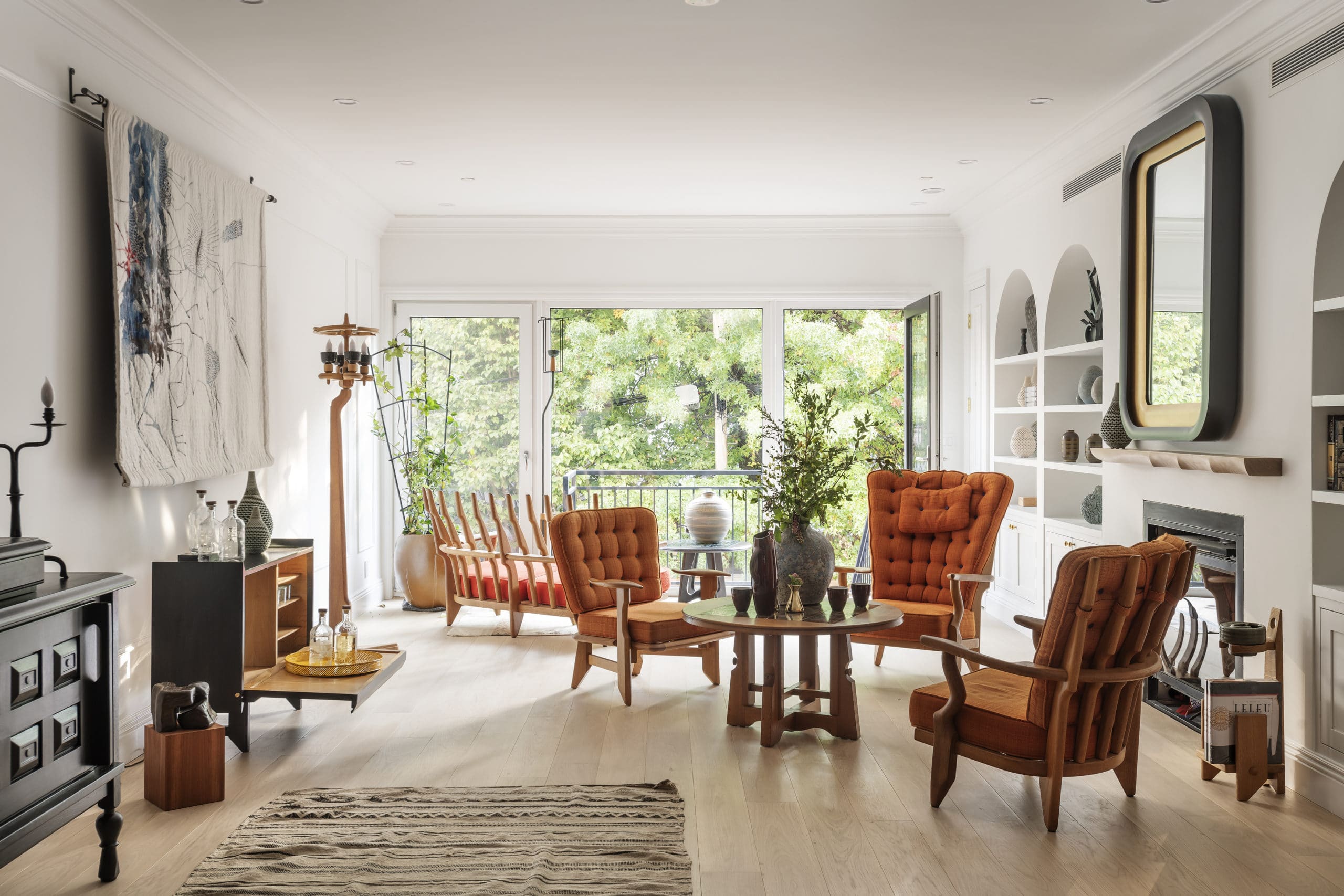 Coutheillas's sensitivity and respect for art have won the trust of galleries as eminent as Maison Gerard, Gabriel & Guillaume, The Future Perfect, and Matter. "A lot of the galleries we work with do not do these projects otherwise. They worry pieces will get damaged or not be shown in the best light," explains Coutheillas, adding that frenchCALIFORNIA does not take a percentage of sales of furniture and art. "We make sure that they are credited properly and that the photography really features their work." FrenchCALIFORNIA also provides a platform for smaller vendors by managing their relationships with the developers.
Thanks to its projects' success and its relationships with key art-world figures, frenchCALIFORNIA is receiving an increasing number of inbound requests from galleries and manufacturers seeking a unique residential context in which to unveil their latest collections. For a 100 Franklin Street penthouse in Tribeca that frenchCALIFORNIA curated in partnership with The Future Perfect, Calico exclusively revealed its new curtain line to the public.
Above all, Coutheillas believes imbuing each space with a compelling story, whether it's a celebration of the centennial of art deco or the history of Italian modernism, is vital for its success. In a Carroll Gardens townhouse designed and developed by The Brooklyn Home Company (TBHCo), frenchCALIFORNIA worked with Maison Gerard to tell the story of Robert Guillerme and Jacques Chambron. After the design duo met in a forced labor camp during World War II, they created the furniture company Votre Maison, whose innovative works were exhibited throughout five floors of this TBHCo residence for the first time.
Collaborating with international talents like Benoist Drut of Maison Gerard is Coutheillas's favorite part of his job. "The reason the company is called frenchCALIFORNIA is not just because I'm French, and we're based in California; it's about multiculturalism and bringing different cultures together—Brazil, Italy, France." 
One of frenchCALIFORNIA's most buzzed-about projects is the Landmark Penthouse, located atop SHoP Architects and Studio Sofield's 111 West 57th Street , developed by JDS and PMG. While this jaw-dropping Manhattan residence is currently under contract, frenchCALIFORNIA's work can still be viewed within a different unit at the skyscraper. New Yorkers will be happy to know other projects are underway: an art-filled sales office and gallery for Naftali Group's The Benson on the Upper East Side, which as of December 2020 had swiftly signed nearly $100 million in contracts; a model unit at DDG's 532 West 20th Street will be installed with works from Magen H Gallery at the end of March; and also in progress is a unit at storied The Belnord on the Upper West Side. 
In San Francisco, Californians can currently view frenchCALIFORNIA's 40th-floor model penthouse for Related's Fifteen Fifty, a residential building designed by Skidmore, Owings & Merrill, with interiors by Marmol Radziner. There, frenchCALIFORNIA, in partnership with Galerie Gabriel & Guillaume, fully realized its design vision through custom wall coverings, paint colors, and window treatments that complement contemporary artworks curated by gallerist Jessica Silverman. This spring, frenchCALIFORNIA will also unveil a penthouse in Tishman Speyer's spiraling MIRA tower designed by Studio Gang.
Rather than take an art-for-art's-sake approach, where art and furniture come second to the architecture, frenchCALIFORNIA achieves a rarefied balance, proving that the right staging yields the power to turn model residences into destinations.