Architecture
High Design Elevates City Living to an Art Form
Sep 22, 2020 | By: LX Collection
New luxury condominium towers by the world's foremost designers are leading an international architectural renaissance. As these buildings reach skyward in New York, London, Miami, Toronto, and Los Angeles, they are pushing the limits of design to become contemporary icons, thanks to visionary architects, inspired developers, and discerning buyers united in their belief that high design can elevate city living to an art form. 
Futuristic New Forms
Each of these new condo buildings has a bold individual aesthetic. That's because residential projects often come with larger budgets and fewer stakeholders than other types of commissions. With the greater creative freedom to pursue novel ideas, architects are thinking outside the rectilinear box and designing strikingly original new buildings.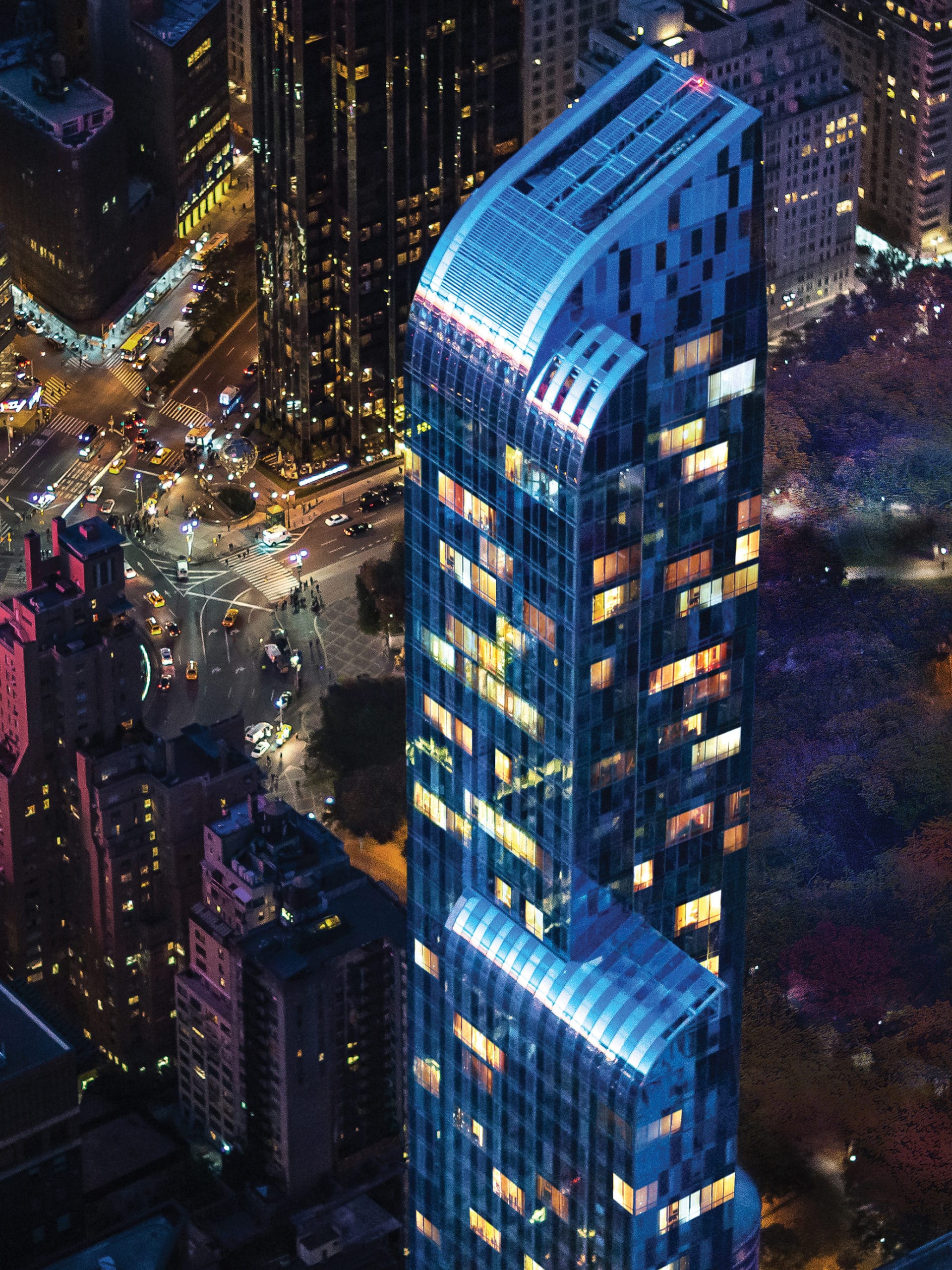 Dame Zaha Hadid, the late Iraqi-British architect once dubbed the "Queen of the Curve," designed Miami's One Thousand Museum in her signature swooping style. This 62-story, glass-and-concrete residential tower stands out on the city skyline for its undulating lines that defy the rigid grid favored by old guard modernists. "She was extremely creative," recalls the building's codeveloper Louis Birdman. "The design was always the driver behind every decision."
With One57, a supertall luxury tower soaring 1,000 feet over New York's Central Park, Pritzker Prize-winning architect Christian de Portzamparc used the waterfall as a design metaphor to express weightless vertical grace. The curtain wall of striated blue glass appears to plunge downward from the sky. 
Material Pleasures
Architects are also exploring the design possibilities afforded by different building materials. Some designers are moving away from the industrial look of glass and steel, reviving artisanal techniques to create buildings that are wholly contemporary.
130 William, a luxury condominium development in New York by renowned  British architect Sir David Adjaye, brings together raw and refined materials with a textured facade of hand-cast concrete—a nod to classic Manhattan stonework—complemented by dramatically scaled windows in burnished bronze, a luxurious touch that echoes through the residences' custom-designed bronze fixtures. "I wanted something that would be part of this collection of high-rise buildings here but be very distinct in its own right," Adjaye has said. "It's very much a 21st-century building."
Some designers are moving away from the industrial look of glass and steel, reviving artisanal techniques to create buildings that are wholly contemporary.
In Vancouver, innovative Japanese architect Shigeru Ban's Terrace House is a 20-story luxury residential tower that will set a new precedent as the world's tallest hybrid-timber structure. Ban's open, lattice-like design shows off the building's framework, constructed from local hardwoods, and the organic, minimalist interiors celebrate the natural warmth and elegance of wood.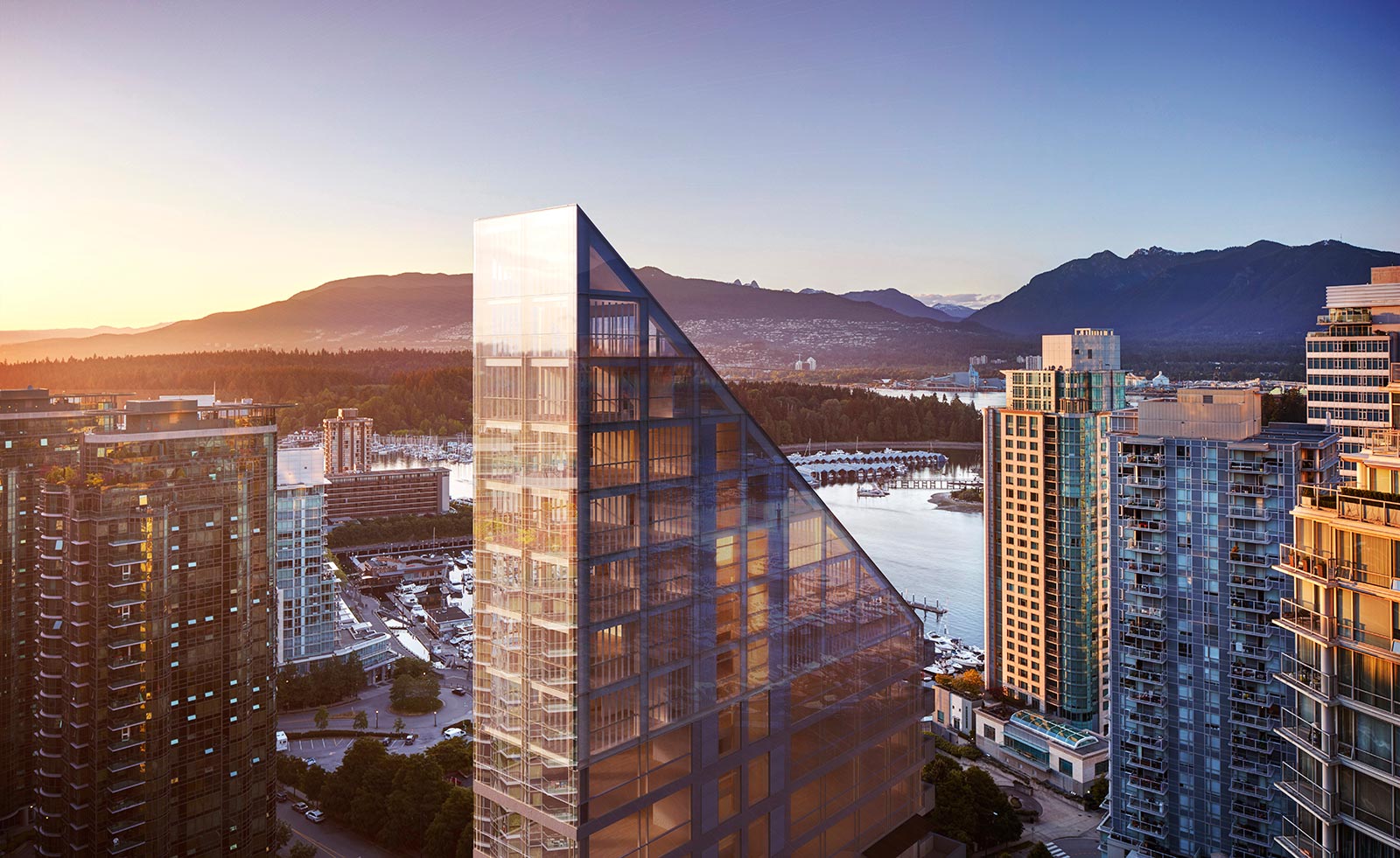 Children of the City
Still other residential designs are driven by the architects' ideas about how new buildings should integrate and interact with the existing urban context.
The prolific Danish architect Bjarke Ingels's posh King Street West condo development will become Toronto's newest landmark when it opens in 2022. Inspired by Moshe Safdie's iconic Habitat 67, King Street West's glass cubic volumes are stacked in a varied topography that maximizes light and views without looming over the surrounding low-rise neighborhood. "We wanted to find an alternative to the tower and podium you see a lot of in Toronto and revisit some of Safdie's revolutionary ideas, but rather than a utopian experiment on an island, have it nested into the heart of the city," Ingels says of the project. "It would be strange if one of the most diverse cities in the world had the most homogenous architecture." This distinctive complex will occupy an entire city block, creating a manmade landscape lush with plantings and greenery.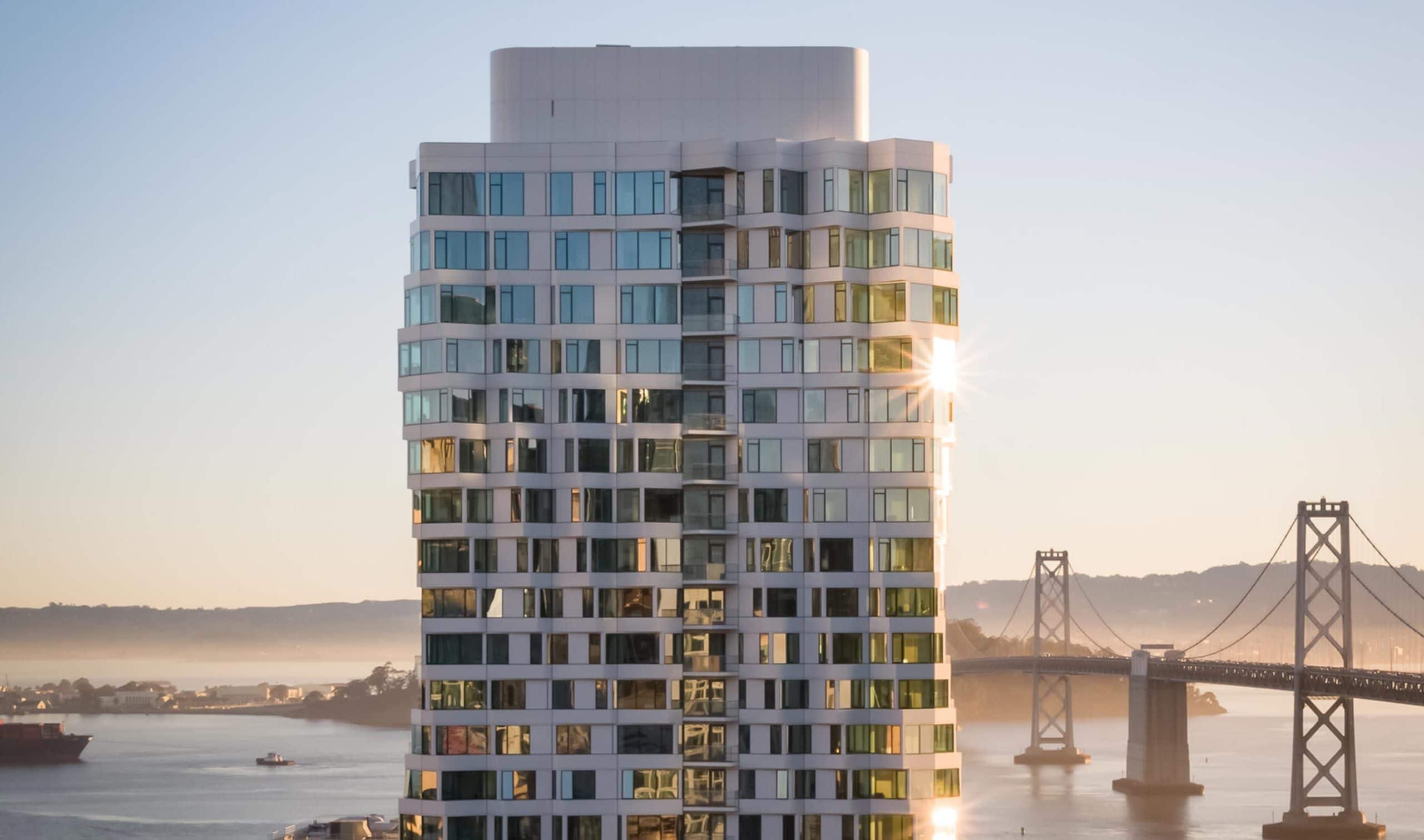 Jeanne Gang and her Chicago-based firm, Studio Gang, recently completed Mira Tower, a luxury development near San Francisco's Embarcadero that has been dubbed one of the most important designs of the decade. The 40-story tower's spiraling shape is not only visually striking, but it also pushes curtain-wall technology to the extreme. The design is inspired by San Francisco's classic bay window, and the faceted shape was engineered to grant each residence a unique panoramic vista on the city. 
"Architecture is the will of an epoch, translated into space," observed modernist master Ludwig Mies van der Rohe. These boldly designed buildings are a testament to the fact that luxury condominium developments represent the cutting edge of contemporary design.