Architecture
Luxury Condominiums Are Shaping the City of the Future
Sep 12, 2020 | By: LX Collection
Whereas skyscrapers and infrastructure gave form to the modern metropolis in the 20th century, it's the extraordinary residential buildings of the 21st century that are shaping the city of the future. Over the past decade, luxury condominium developments designed by the leading lights of contemporary architecture have etched new skylines above New York, London, Miami, Toronto, and Los Angeles. Masterfully designed buildings by Álvaro Siza, Thomas Heatherwick, and SOM, among others, bring together the latest in architecture, materials, and amenities to elevate the luxury lifestyle to an artform and redefine the urban landscape for the next generation.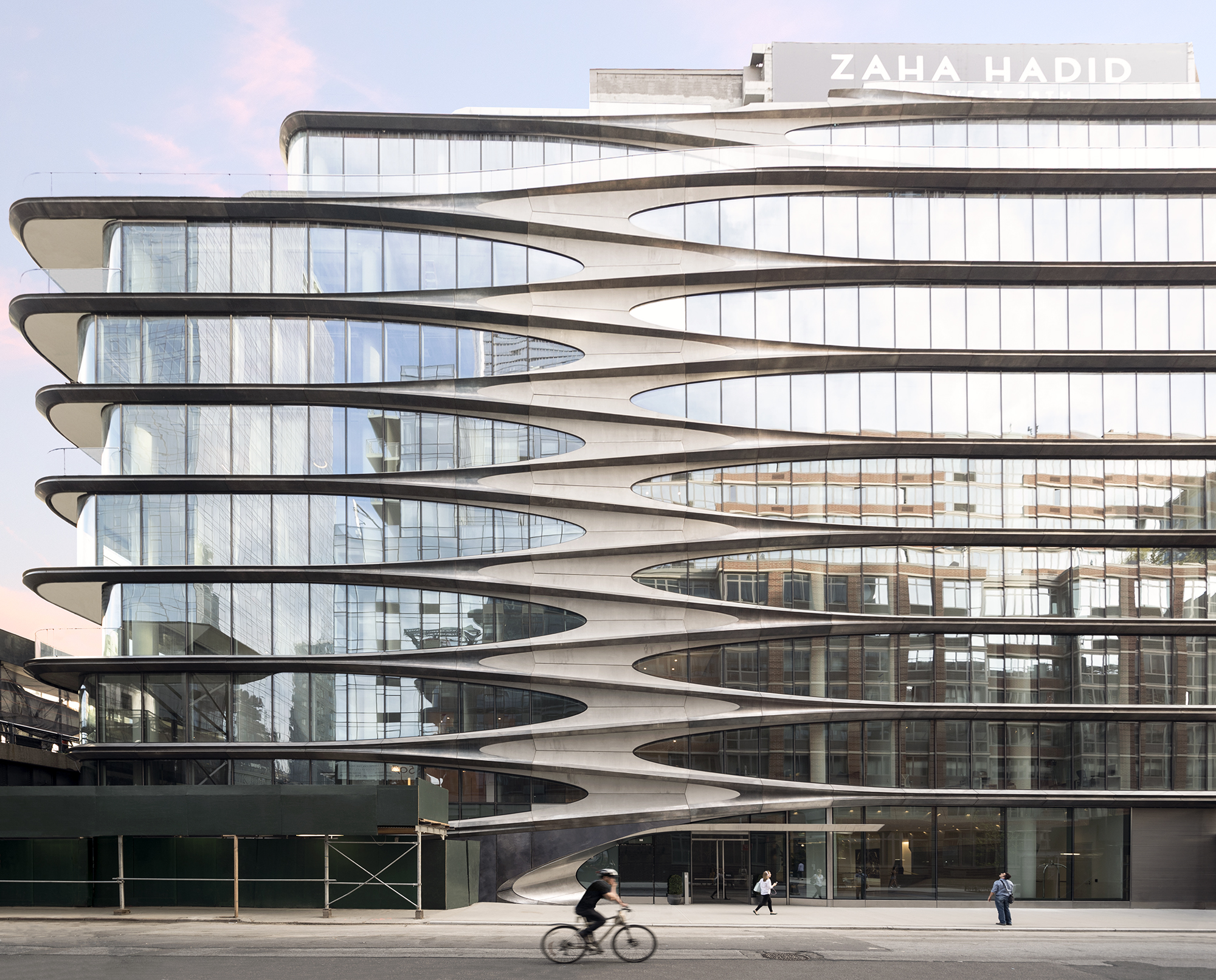 Luxury condominium developments are driving a global architectural renaissance. Forward-looking developers, recognizing the value of design, are seeking out the world's most visionary architects to impart their signature style to premium properties. With the creative freedom afforded by these residential commissions, architects are exploring novel ideas to create the design icons of our time, among them Zaha Hadid's swooping 520 West 28th Street and Sir David Adjaye's brutalist-inspired 130 William Street in New York and Luis Revuelta and Massimo Iosa Ghini's wave-like Brickell Flatiron in Miami. These contemporary landmarks are engaged in a dynamic dialogue with their modernist precedents. For residents, these boldly designed buildings offer the opportunity to live inside masterworks of design.
New residential developments leverage the latest advances in engineering and materials to unlock the full potential of design and push architecture into previously impossible realms. The needle-thin Central Park Tower by Adrian Smith + Gordon Gill is the world's tallest residential building, stretching skyward to deliver sweeping views from 1,550 feet above Manhattan. Achieving the architects' ambitions was a feat of structural engineering, requiring a wind-mitigating facade design and a sophisticated stabilizing system, both developed with the aid of computer modeling programs. 181 Fremont by Heller Manus set a new benchmark for sustainability when it became San Francisco's first LEED Platinum-certified luxury condominium tower. This innovative building was able to minimize its ecological footprint and exceed current green building standards by using locally sourced materials (or those that could be harvested sustainably, like the New Guinean Paldao wood that frames the entryway) and a resource-conserving graywater filtration system.
These contemporary landmarks are engaged in a dynamic dialogue with their modernist precedents.
These residential developments are taking amenities to new heights, and in so doing, offering new conceptions of luxury for our era. New condominium residences are thoughtfully designed around the way we live today. Open-plan living spaces, smart-home features, expansive balconies and rooftops, welcoming lobbies, and versatile multiuse rooms update and elevate city living with convenience and comfort. Some luxury residential buildings incorporate additional features, like the Aman in New York, which offers residents access to its three-floor, 25,000-square-foot spa experience, complete with hot and cold plunges and outdoor cabanas. Private marinas (Miami's Monaco Yacht Club), bespoke personal training sessions by Equinox (The Avery in San Francisco), or even a celebrity-designed recording studio (The Kent in New York) represent a new class of ultraluxury amenities that anticipate and cater to residents' every need, from mobility to wellness to creative expression.
As cities become more vital than ever, a new breed of residential buildings captures this spirit of confidence and optimism. Led by visionary architects and designers, these groundbreaking projects embody new standards of luxury and present a better future for cities and the people who inhabit them.