Building
Living Walls Take Root in New York City Condos
Apr 8, 2021 | By: LX Collection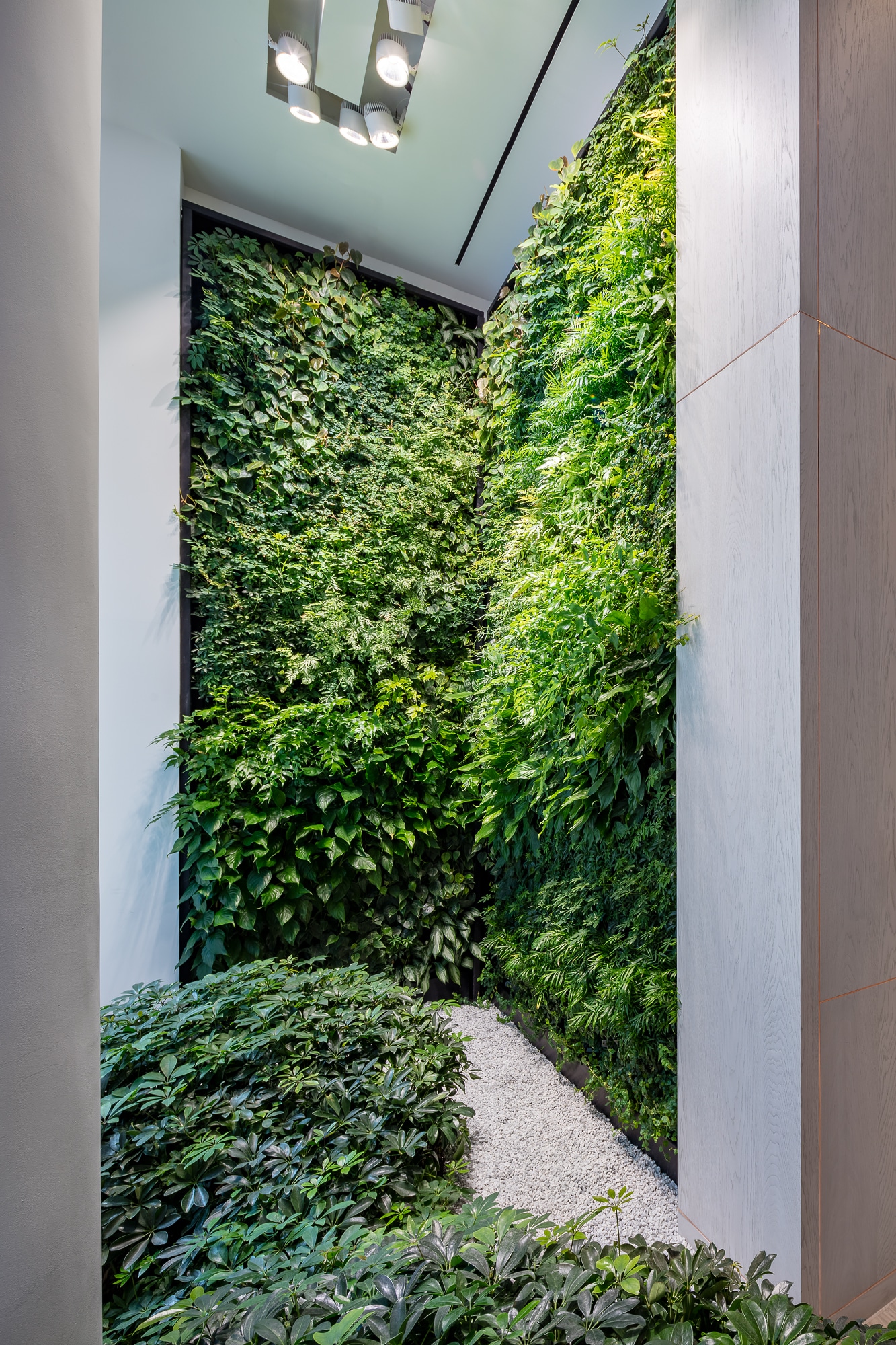 New York City earned its reputation as "the concrete jungle" because of the concrete—certainly not the greenery. But a new trend is creating jungle-like environments inside some of the sleekest buildings in the city: "living" walls, stunning vertical gardens that flourish indoors due to sophisticated watering and lighting systems. 
The living wall amenity is known by a few different names, including "green walls" and "vertical gardens." In New York, they weren't on the radar of most architects or designers until about five years ago. "They've gotten much more popular," according to Rebecca Bullene, founder of the biophilic design company Greenery NYC. When she started the company 11 years ago, clients wanted potted and wall-mounted plants. The growth of living walls, she noted, is made possible by new technology.
"LED technology has come so far with grow lights; we're able to grow plants in settings they typically weren't able to grow before," she pointed out. "And then there's the irrigation systems, which monitor the health of plants and moistures." 
That means the kind of plants you'd least expect in a Manhattan condo lobby—think lush tropical greenery—can thrive in one, which is sure to make a luxury building entrance stand out among its competition. "There's a big difference between having a tree in the lobby and having 3,000 plants in a tapestry on a wall," Bullene said. "The quality of air and light changes; the more plants you bring in, the more comfortable it becomes." 
It's a lot of nature that takes up limited square footage, a bonus for any NYC developer trying to maximize limited space. You'll find the amenity on display at SoHo condo 70 Charlton, where living walls line an outdoor patio and basketball court.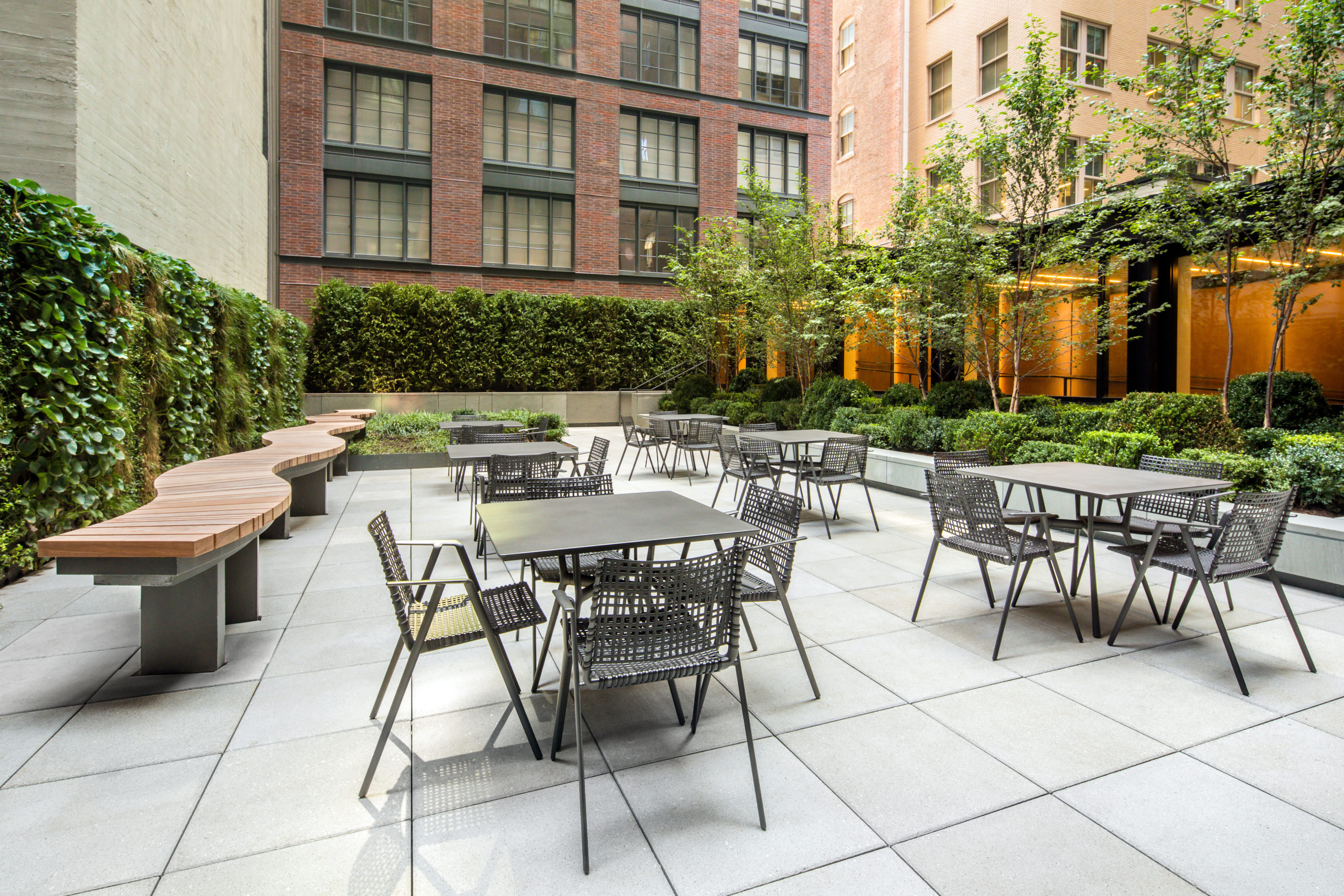 Another SoHo condo, 565 Broome, boasts a courtyard with living green walls—as well as three black olive trees anchoring a 92-foot-tall conservatory. It was all part of Renzo Piano Building Workshop's "commitment to brightness and breathability," according to Wallpaper*.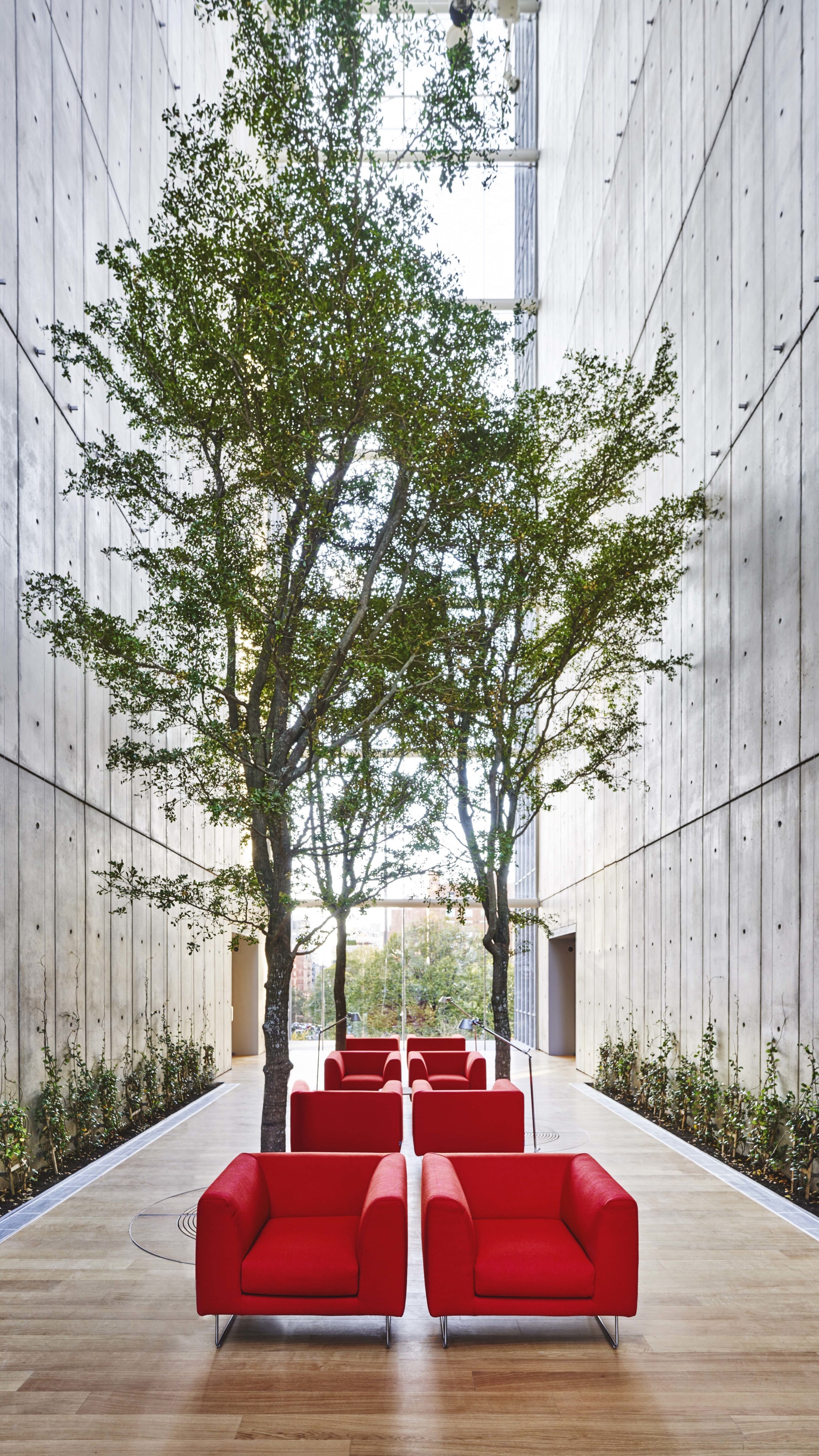 Bullene says one strength of a green wall is that it can anchor a space as the main design element. That's the case at the sculptural condo 53W53, where a green wall soars above an indoor lap pool; at the Alphabet City condo THREE99, with a green wall directly adjacent to the front door; and at the Yorkville condo tower Citizen360, which boasts an expansive green wall behind the reception desk.
There are some environmental benefits too—green walls serve as natural air filters and can reduce energy costs by cooling the air in warmer months and serving as insulation during the winter. At Gramercy's new-construction project 200E21, which is aiming for LEED Gold certification, features like solar-heated water, water-conserving fixtures, and a lobby green wall are all core components. 
Costs to build a green wall in New York City range from $225 to $425 per square foot, according to Bullene. Considering the building infrastructure is necessary, as living walls need access to plumbing, "They're an investment," she said. "And not just in the initial build—living walls require maintenance and operational costs over time." 
But everything from picking the plants to displaying the final product is rewarding. "It's an intensive, enjoyable process, and I think it's more fun than doing wallpaper," Bullene said. "The biggest inspiration is nature."