In Market
Oliver Baumeister von Bretten on Why Toronto Is a City to Watch
Oct 5, 2021 | By: LX Collection
Toronto's luxury residential real estate market is booming, with sales up 276% in 2021 across all housing types. The swell has been driven, in part, by the area's draw of both Canadians and immigrants, which puts pressure on the upper tiers of the market. Toronto's emergence as a North American technology capital is another major hook for buyers in this sphere, said Oliver Baumeister von Bretten, a broker who leads the von Bretten Team at Sotheby's International Realty Canada.
The proof is in the numbers. According to Sotheby's International Realty Canada's 2021 Mid-Year Top-Tier Real Estate Report, condominium sales in the Greater Toronto Area (GTA) priced between $1 million Canadian dollars ($793,025) and CA$2 million rose 126% year-over-year, while sales priced between CA$2 million and CA$4 million rose 91%, and at CA$4 million and above, there was an increase of 88%. "There is still a huge appetite for luxury condominiums," Baumeister von Bretten says. With many luxury developments on the horizon, Toronto is a city to watch.

This interview has been lightly edited for length and clarity.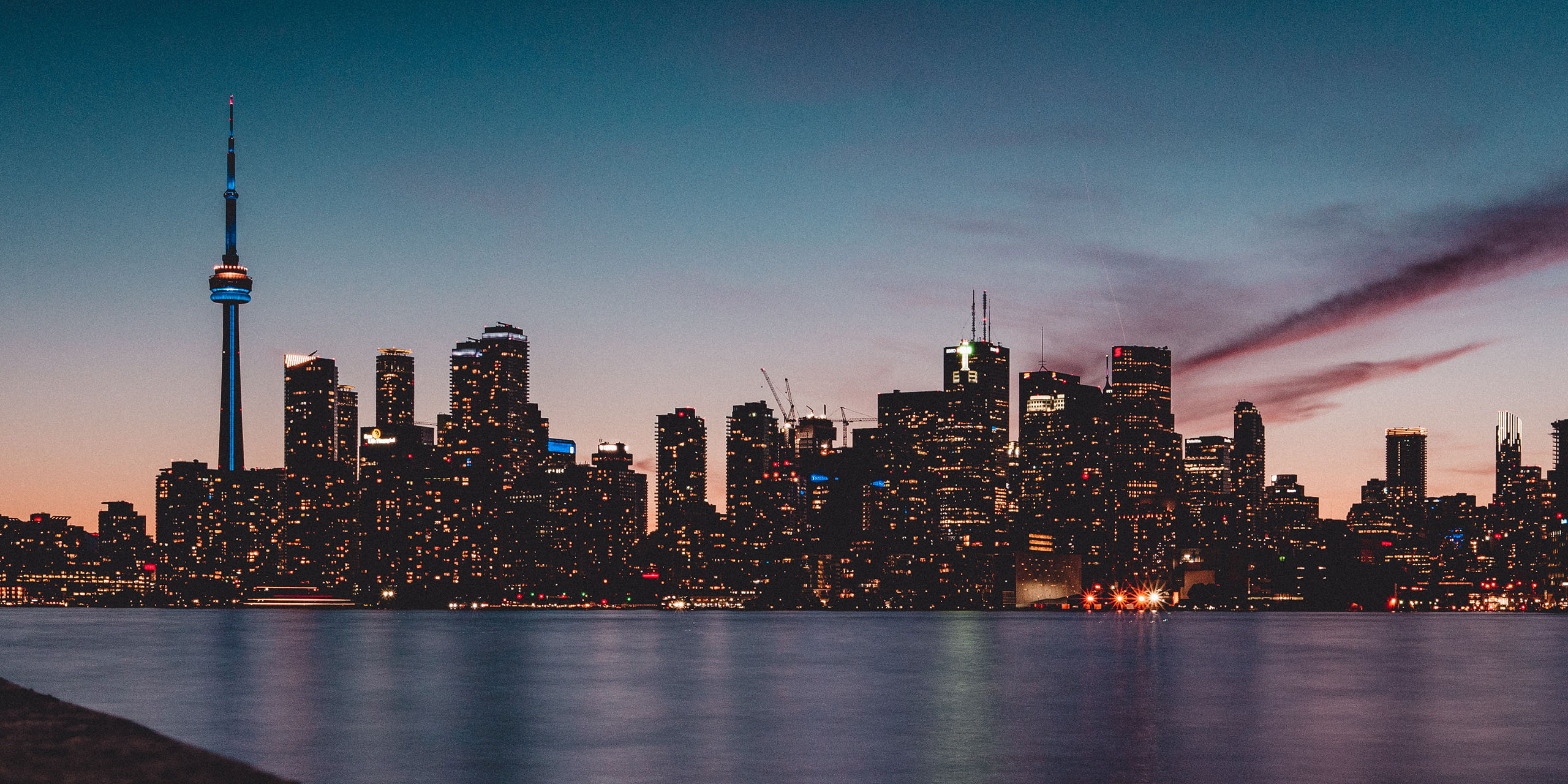 LX: Toronto is one of the fastest-growing luxury markets in North America, is that correct?
Oliver Baumeister von Bretten: Yes. And it is definitely the fastest-growing condominium market in North America, with the GTA having more than 250 cranes in the air today. 
How did Toronto become a city with 250 cranes in the air?
Due to government legislation in the early 2000s defining a greenbelt conservation area that surrounds the GTA, builders have been forced to build up rather than out over the past 10 to 15 years. Canada has recently seen massive immigration, with more than 250,000 people moving into the country every year—100,000 annually in Toronto alone. The construction industry is having a hard time keeping up with demand. (Vacancy rates are already around 1%.) News reports suggest that by 2031 there won't be enough homes to accommodate people living in the GTA. 
Lack of supply and increased construction costs continue to drive up prices. Historically, detached homes have shot up first in price to then be followed by condominiums as affordability for low-rise homes erodes. People priced out of the detached home market revert to condominiums as the alternative, so they can live in town and enjoy everything the city has to offer. This trend has been unaffected by the COVID-19 pandemic.
Also, over the last 10 years, major five-star hotels have established a presence here that wasn't a given before. We have Ritz-Carlton, Four Seasons, Shangri-La, and St. Regis that offer private residences above the hotel. That introduced a whole new lifestyle of five-star amenity living to Torontonians. There's also generational wealth that's being passed down and the new generation is looking for more luxury properties than ever before. Generally speaking, there is huge demand for luxury as well as general housing units.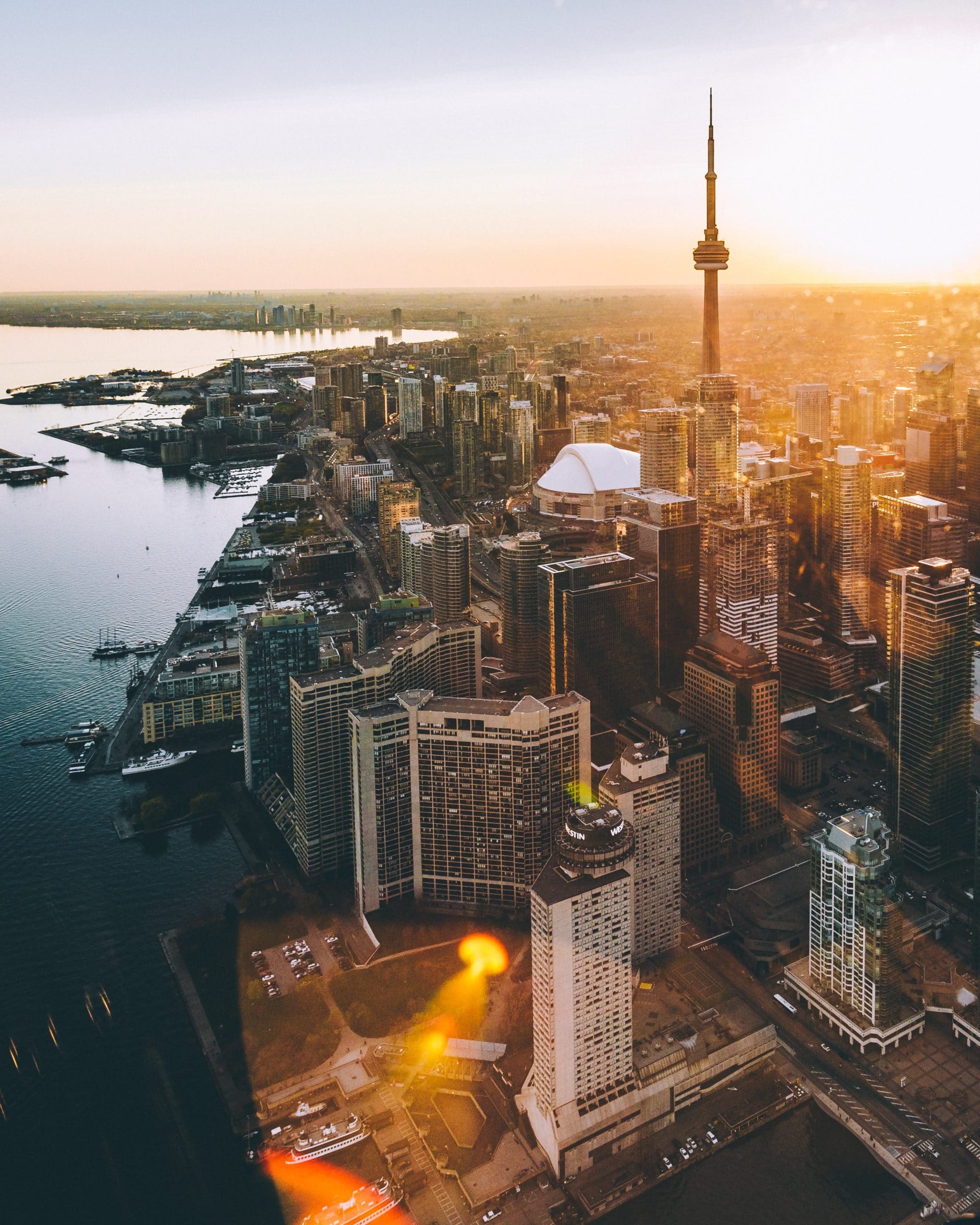 What is the state of Toronto's luxury condominium market?
Demand and prices have recovered and have moved beyond prepandemic levels. Properties are being absorbed quickly with a low inventory of only three to six months of supply. New luxury buildings are selling at CA$2,000-plus per square foot with regular buildings trading between CA$1,100 and CA$1,500 per square foot. New developments are not immediately selling out, but are reaching presales of about 70% within a few weeks to months. There is still a huge appetite for luxury condominiums. People that moved out of the city during the pandemic to buy a country property also want to maintain a residence with luxury amenities and services in Toronto.
How has the pandemic affected the luxury condominium market?
The city of Toronto has close to 4 million people, and only 50,000 left here during the pandemic, which is nearly insignificant. Toronto is a vibrant and safe place with a lot to offer. It's packed with sports venues for basketball, hockey, and baseball, as well as theaters and entertainment venues, all in the downtown core. Toronto has also turned into a foodie city, with abundant world-class restaurants and amazing independent chefs. 
The Toronto Stock Exchange being the third-largest exchange in North America creates a huge banking community with many professionals working and living in the core. Generally, people want to enjoy the downtown lifestyle instead of having to commute. Toronto is not a place where you just come to work and leave. People really love living in the city. We have many parks and green spaces, a lake with boating and sailing activities—there's a high quality of life here.
Are you finding that those who are buying into the luxury sector in Toronto are living in the city full-time? Are they people who are purchasing investment properties?
There is a good mix of investors and end users in most luxury buildings. The five-star hotel condominiums tend to have a higher percentage of owner residents. Most investors are local with a few coming from overseas to invest their money in Toronto luxury properties. Investors see the value of the city and realize that we're still underpriced compared to other world-class cities. Toronto real estate is trading well below that of other global cities, such as New York, London, or Paris, but prices are pulling up. There has been continuous equity gains for investors over the last 10 years, and it sure looks like it will keep going.
Which luxury condominium projects in Toronto signify the direction in which the market is headed?
The hotel condominiums all seem to be doing well and are trading near to or above prepandemic prices. There are a couple of new launches that are in high demand with first offerings at CA$2,000 per square foot or above, like The Pemberton that is launching this fall right across the street from The Four Seasons, as well as Cielo, which is also coming to the popular Yorkville neighborhood. 
We have some other luxury condominiums, too, including The Capitol, Aqualuna, and Tridel at The Well, the downtown area's largest mixed-use luxury development at the moment. Another luxury development that was well received this year was One Delisle with architecture by Studio Gang. 
There are also boutique developments with 26 to 95 condominiums that are located in the best residential neighborhoods of the city, with prices starting from CA$2 million and ranging close to CA$20 million, such as Forest Hill Private Residences and No. 7 Rosedale.
Toronto is signaling that it's ready to become a more major global city. What's going to drive that push?
The biggest lift for Toronto in recent years has been the influx of technology companies. The major technology players have all established their Canadian head offices in the city's core to be able to attract the best talent. Amazon, Microsoft, Shopify, Apple, Uber, Netflix, and others are all in the downtown area, making Toronto the No. 3 ranked technology market in North America. This brings people into town who can afford luxury properties and want to live close to work with all the amenities the city offers. There's definitely high demand for luxury condominiums now, and I believe this trend will continue for many years to come.