Sponsored |
Lifestyle
A Kid-Friendly Map to Downtown Brooklyn
Mar 29, 2021 | By: LX Collection
Downtown Brooklyn has come into its own in recent years, thanks to a 2004 rezoning that paved the way for a massive residential boom. The neighborhood is a true study in contrasts; landmarked Art Deco buildings stand beside glittering new high-rises and mom 'n' pop delis hold their own next to trendy new restaurants. The previously commercial and civic district is now one of the borough's best places to live, work, and play. 
1. Brooklyn Point
New development Brooklyn Point offers residents outstanding amenities amid the neighborhood's vibrant offerings of eateries and activities for residents of all ages. This map is a guide to the world outside Brooklyn Point's front door. There's more than enough to keep you busy in the neighborhood, but all of the city's major subway lines are also within easy reach.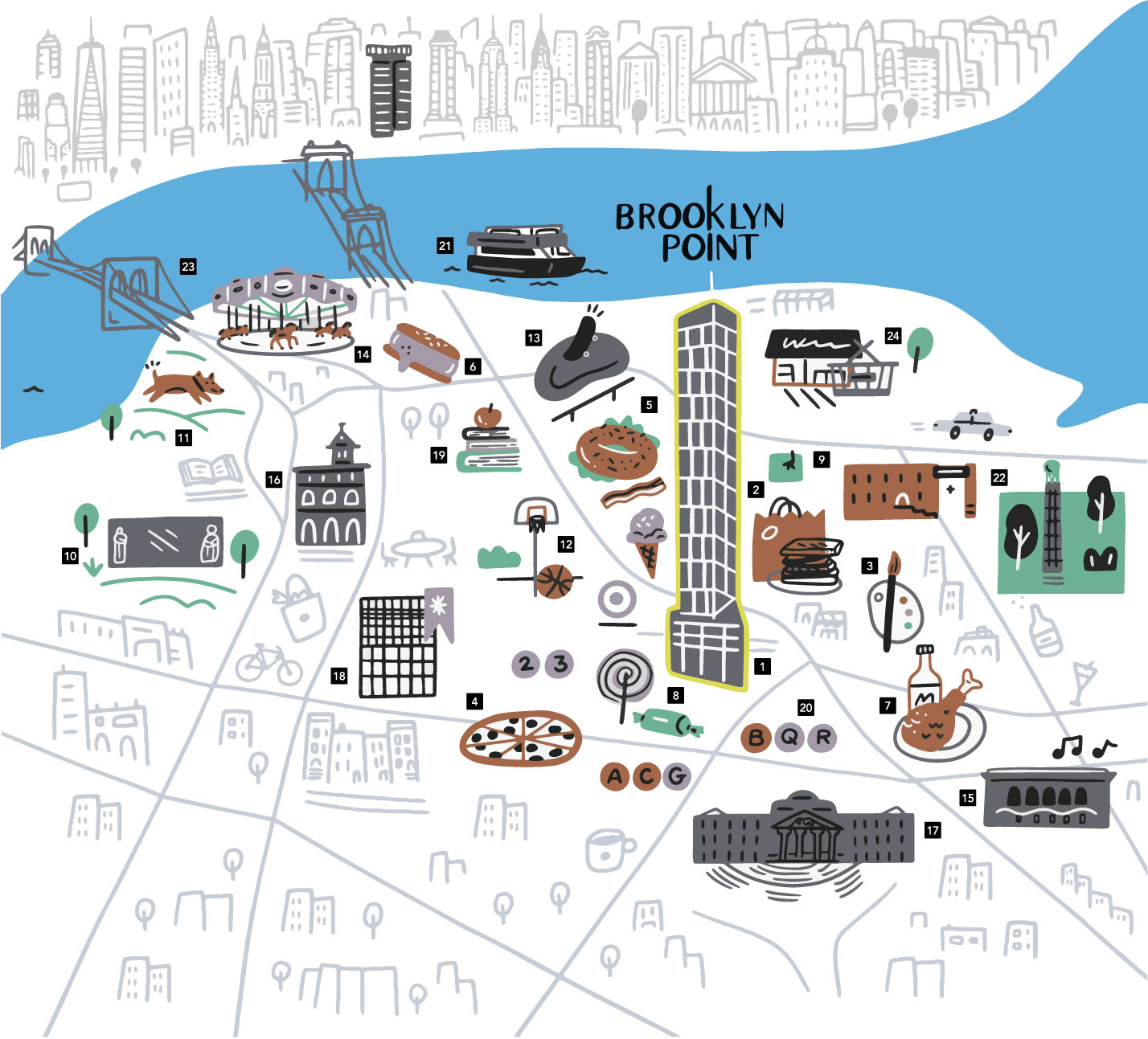 2. City Point
With two residential buildings, Target, Trader Joe's, a sprawling underground food hall, and chain and independent shops — including Camp, a retail wonderland for young kids — this mixed-use complex is the vibrant commercial epicenter of Downtown Brooklyn.
3. Blick Art Materials
Professionals, art students, and hobbyists alike swear by this Flatbush Avenue stalwart, which sells made-in-Brooklyn paint, craft supplies, and other goods that promise to stoke creativity.
4. Angelica's
In a city that often tries to make pizza into a gourmet event, this old-school pie shop and deli is a real-deal family favorite, right down to the mozzarella sticks starter and sauce-slathered meatball subs.
5. Casella Bagel Coffee Shop
This minuscule hole-in-the-wall near Metrotech Plaza is a neighborhood go-to for bagels with a smear, bacon-egg-and-cheese sandwiches, and — perhaps the New York-iest of all breakfast orders — butter rolls.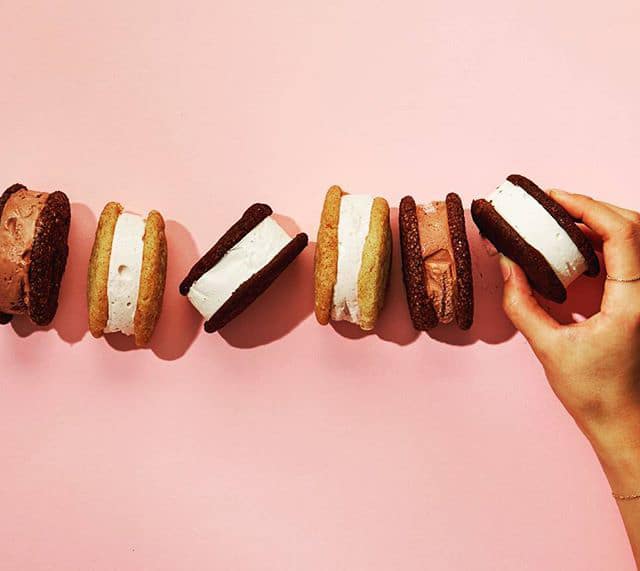 6. Melt Bakery
This DUMBO dessert shop does one thing, and it does it right: ice cream sandwiches. The clever spin on red velvet cake, stuffed with cream cheese ice cream, is sure to please sweet-toothed visitors of all ages. 
7. Peaches Hothouse
The Fort Greene location of Peaches, a restaurant group devoted to Southern culinary traditions, serves Nashville-style hot chicken, 'cue and sides, and smoked-meat sandwiches, all among the best on offer in the borough.
8. IT'SUGAR Brooklyn Heights Plaza
Indulge your kid — actual and inner — at this colorful Brooklyn Heights candy shop, which sells sweets of all styles, shapes, and colors by the pound. 
9. Willoughby Square Park
Sandwiched between City Point on one side and a 19th-century house that was part of the Underground Railroad on the other, this planned 1.15-acre park will be great for families looking for a slice of fresh greenery.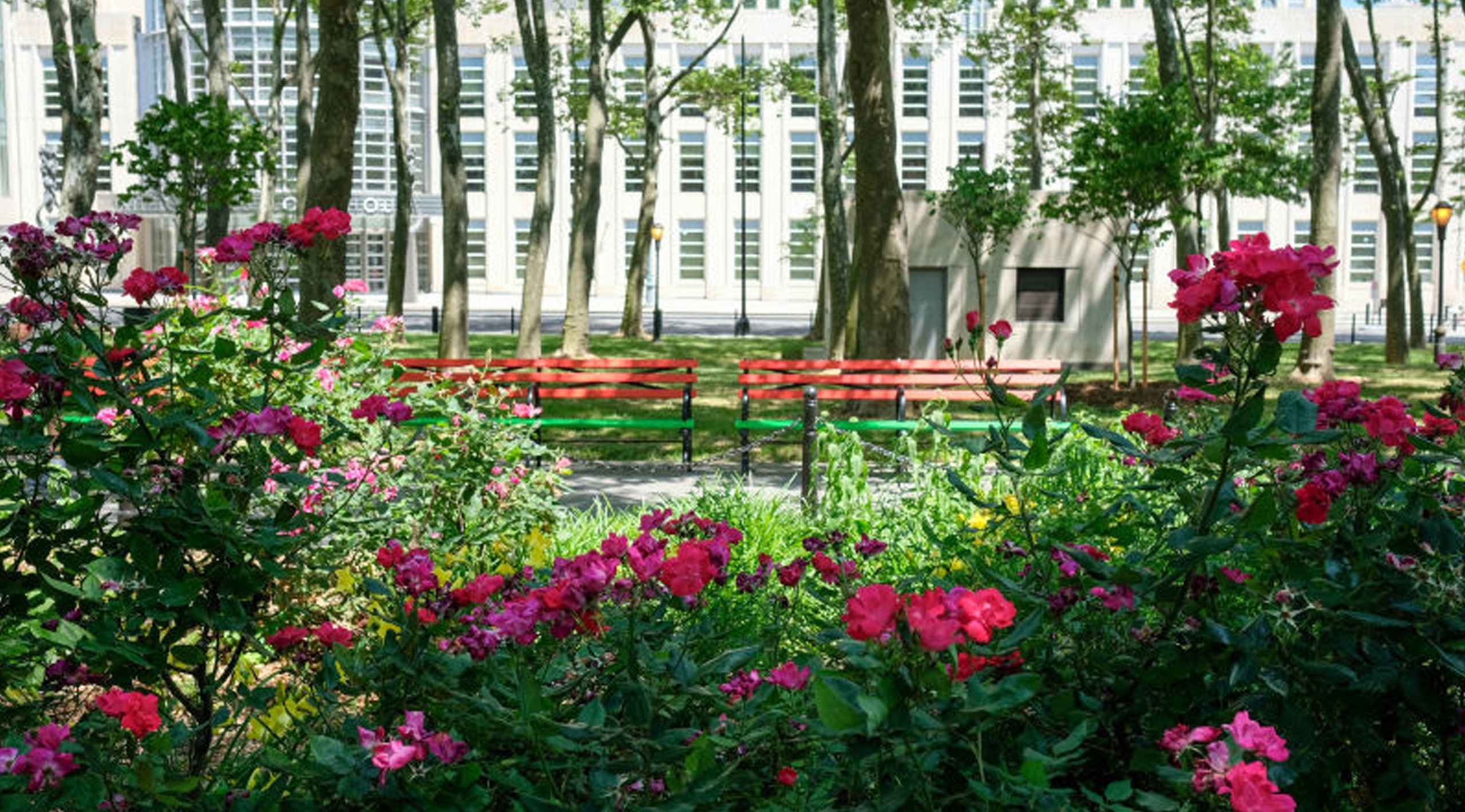 10. Cadman Plaza Park
This centrally located park has off-leash early morning hours for pups, access to all the major subway lines, and a new "Juneteenth Grove," complete with benches painted red, black, and green, that honors Black American history. 
11. Brooklyn Bridge Park Dog Run
Tucked under the Manhattan Bridge at one of the northernmost points in Brooklyn Bridge Park, this waterside dog run is a haven for pups of all sizes, who come to fetch and roll over on soft, hilly turf.
12. McLaughlin Park
A favorite among preschools and youth sports leagues, this small park, with a playground, athletic courts, and plenty of shade, feels worlds away from its surroundings.
13. Golconda Playground
Tucked under the Brooklyn Queens Expressway, this playground area has a 18,000-square-foot public skate park that beckons skaters of all levels to test their skills on concrete pipes and ramps.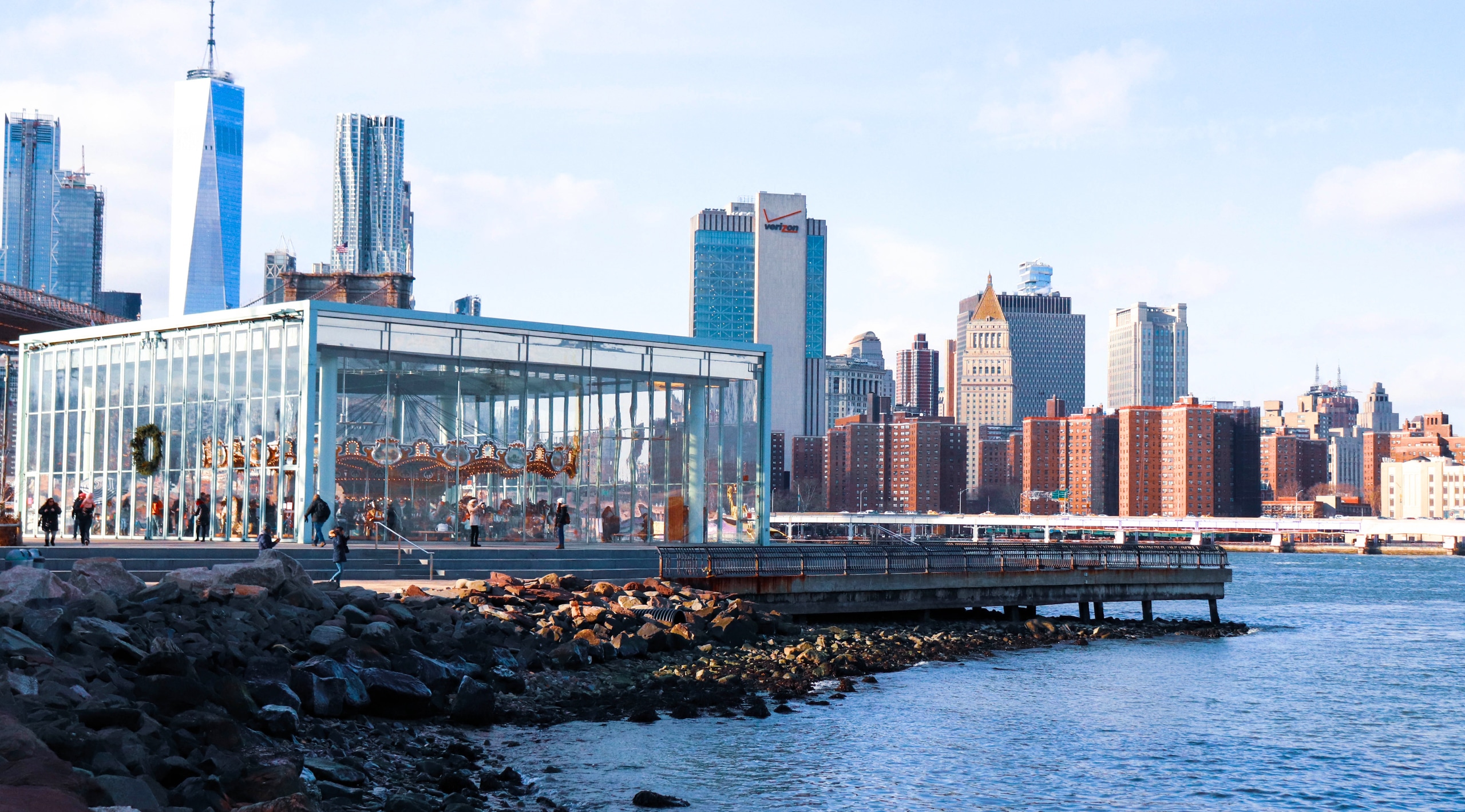 14. Jane's Carousel
A restored carousel from 1922 meets a glassy modern pavilion designed by the architect Jean Nouvel: There's nothing more "modern Brooklyn" than this riverside attraction, which draws squeals of delight from local and out-of-town littles alike.
15. The Brooklyn Academy of Music
Perched at the edge of Fort Greene, Brooklyn's oldest performing-arts institution has been bringing music, theater, dance, and other media to the borough for more than 150 years.
16. Center for Brooklyn History at Brooklyn Public Library
Housed in a landmarked Renaissance Revival building in Brooklyn Heights, this organization has preserved four centuries' worth of records, maps, photos, and other primary materials.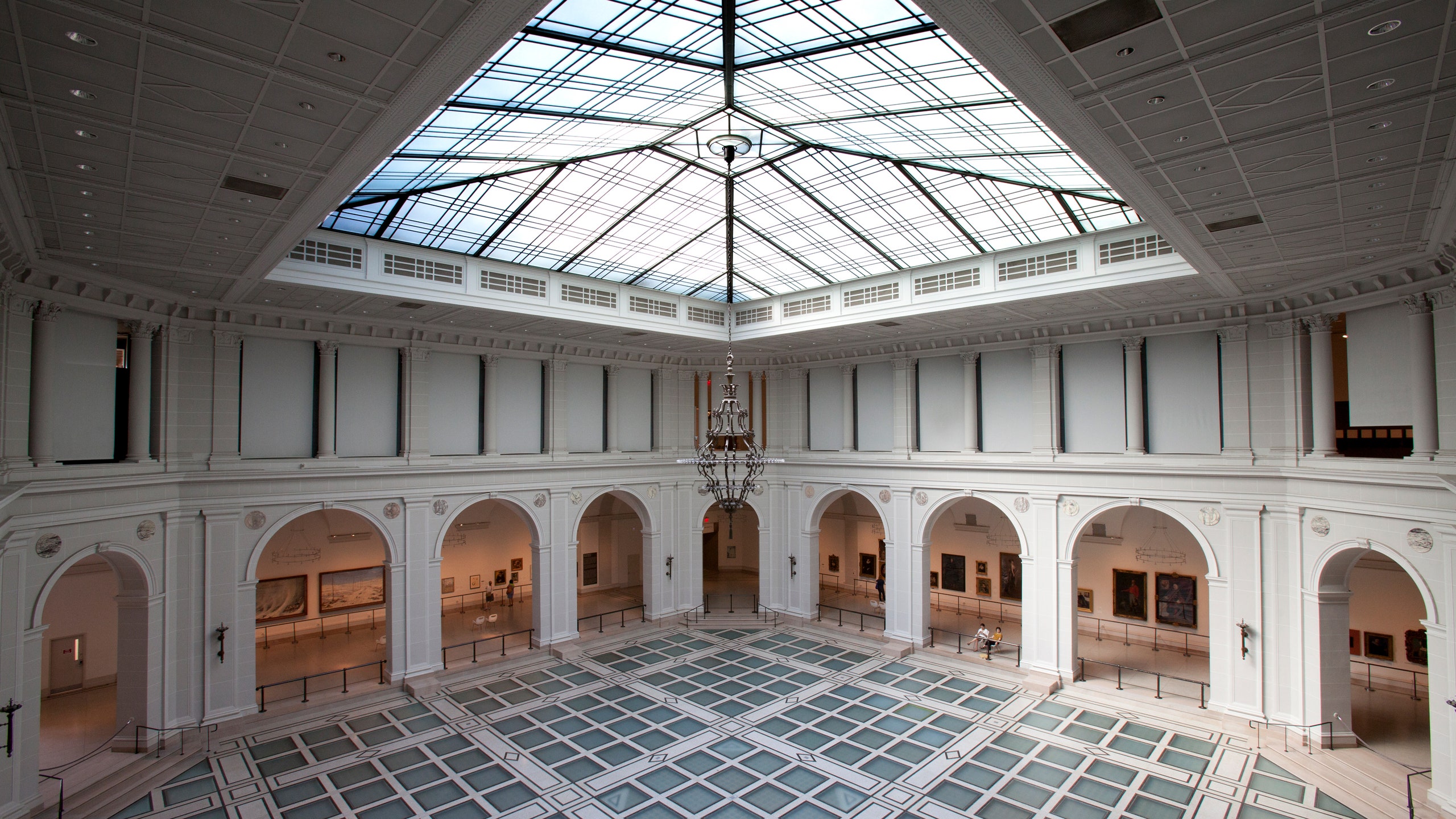 17. Brooklyn Museum
At this sprawling art museum, Degas, Monet, and O'Keeffe headline the permanent collection and zeitgeisty temporary exhibitions are a draw for plugged-in locals.
18. International Charter School of New York
This free elementary school — a favorite among families throughout the district – follows the "Responsive Classroom" model, a student-led approach to teaching and learning.
19. Brooklyn Friends School
A 900-student independent Quaker school serving children from preschool through 12th grade, Brooklyn Friends sits at the nexus of Metrotech Plaza, Borough Hall, and Fulton Street.
20. Subway Lines: 2,3, B,Q,R, A,C,G
Direct access to more than 10 subway lines keeps all the far reaches of the city — from Coney Island and Hudson Yards to the airports — within an easy commute. 
21. East River Ferry
See the Brooklyn and Manhattan skylines from the breezy top deck of this commuter ferry, which runs along the East River and makes stops in DUMBO, the Financial District, Queens, and more.
22. Brooklyn Hospital Center
Steps from Fort Greene Park, the Mount Sinai–affiliated healthcare complex is anchored by a 464-bed teaching hospital. There's a new center scheduled to open at the end of 2021.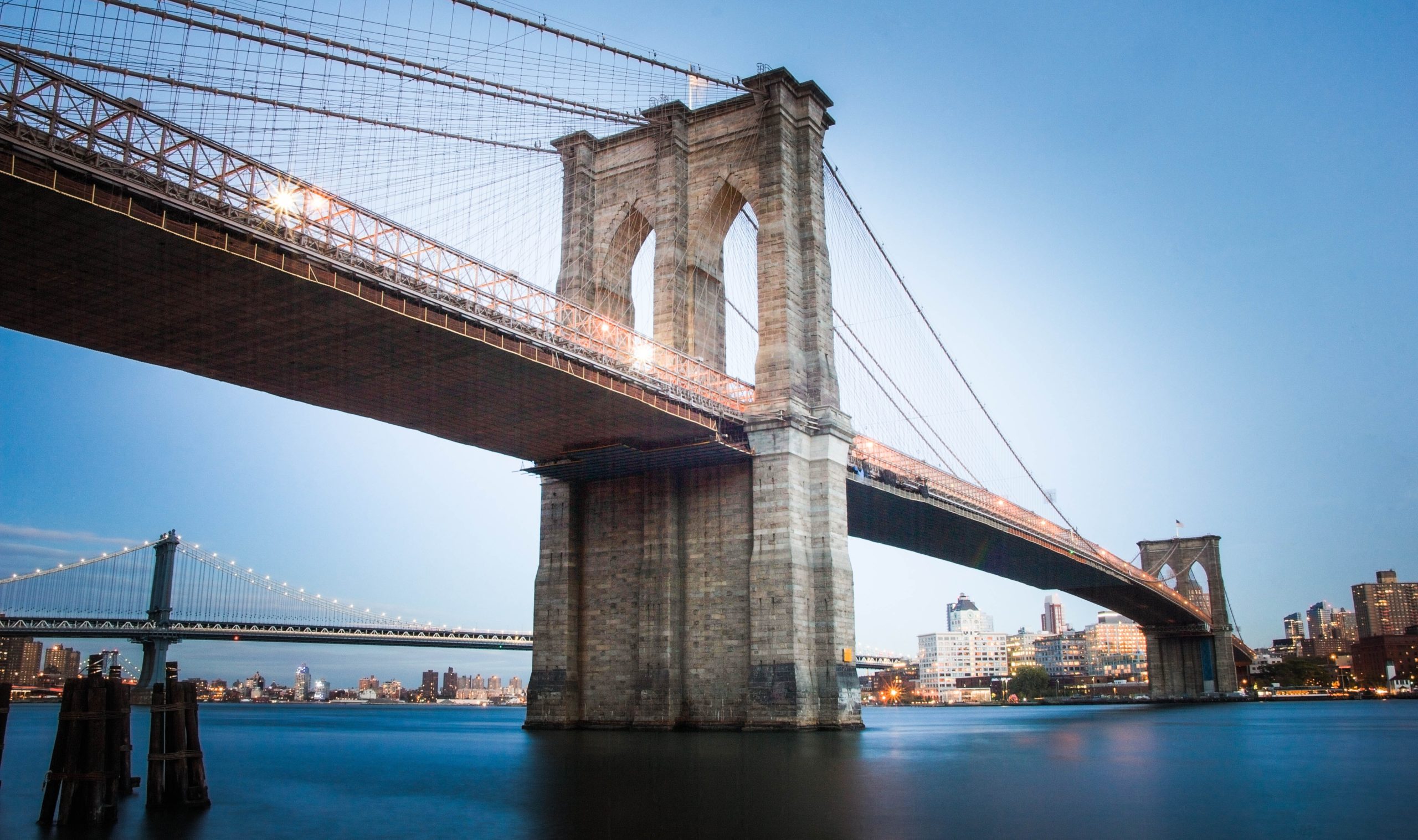 23. Brooklyn Bridge
The city's most famous bridge has been linking Brooklyn and Manhattan since 1883. Amble over it early in the morning or later at night to enjoy the views (relatively) free from crowds.
24. Wegman's
Part supermarket, part cult obsession, this grocery store chain — whose first New York City location anchors the Brooklyn Navy Yard complex — is as reliable a one-stop shop as it is a weekend field trip for the kids.