In Market
The Wales Debuts From $3.85M; Travel Exec Breaks Miami Record Twice
Jan 6, 2022 | By: Zoe Rosenberg
The Wales Debuts From $3.85 Million in Manhattan's Carnegie Hill
Developer Adellco has launched sales at The Wales, a conversion of the former Hotel Wales that comprises 21 graciously sized luxury two- to five-bedroom residences in Manhattan's vaunted Carnegie Hill enclave. With interiors by French firm Cabinet Alberto Pinto, the condominiums at The Wales feature herringbone oak flooring, Art Deco-inspired kitchen cabinetry, and an assortment of marbles, including Bianco Carrara and Grigio Nicole, that appear in the primary bathroom. Two-bedroom residences are priced from $3.85 million, three-bedroom homes from $5.75 million, and four-bedroom residences from $7.42 million. Pricing for the penthouse is available upon request.
"The Wales is a true example of neo-Renaissance prewar architecture at its finest. Appointed with warm yet modern interiors by Pinto, we are presenting an ideal residence for a purchaser who appreciates close proximity to Central Park, the finest schools, and the alluring neighborhood of Carnegie Hill with all it has to offer," says Matthew Adell, founder of Adellco. "The Wales comes to market at a time when New York City's residential real estate market is reaching new heights, and new development in Carnegie Hill is exceedingly rare." Closings are slated for late 2022.
New Looks Inside Deborah Berke's 40 East End Avenue in Manhattan
In time with the building's completion, 40 East End Avenue — by Deborah Berke Partners and Gerner Kronick + Valcarcel Architects — has unveiled new imagery of its polished interiors. The Upper East Side building features 28 residences in half- and full-floor configurations that range from two to five bedrooms. Pricing on currently available residences starts at $4.2 million. 
Homes in the 20-story tower feature ceilings as high as 14 feet, casement windows overlooking the skyline and East River, white oak herringbone hardwood floors, and bespoke finishes like high-gloss lacquer cabinetry by Italian firm Padini. Building amenities include a marble-paneled porte cochère, a double-height lounge with a wet bar, a library, and a catering kitchen.
The Avery Penthouse Sells for $11.15 Million in San Francisco
A penthouse atop The Avery, the 56-story tower designed by Rem Koolhaas' OMA, has sold for $11.15 million, Mansion Global reports. The 4,300-square-foot condominium has three bedrooms and three and a half bathrooms, and features interiors designed by New York-based Clodagh Design, noted by Mansion Global for their use of warm and earthy design details.
To make the most of its 180-degree views of the San Francisco skyline, this residence includes a primary bedroom perfect for sunset viewing and a primary bathroom with a tub where owners can soak in city views. The penthouse sports an open floor plan punctuated by a gas fireplace in its common areas. Jonathan Shum, of The Avery's developer Related California, said that the buyer is a tech executive who was seeking a turnkey residence in a central location.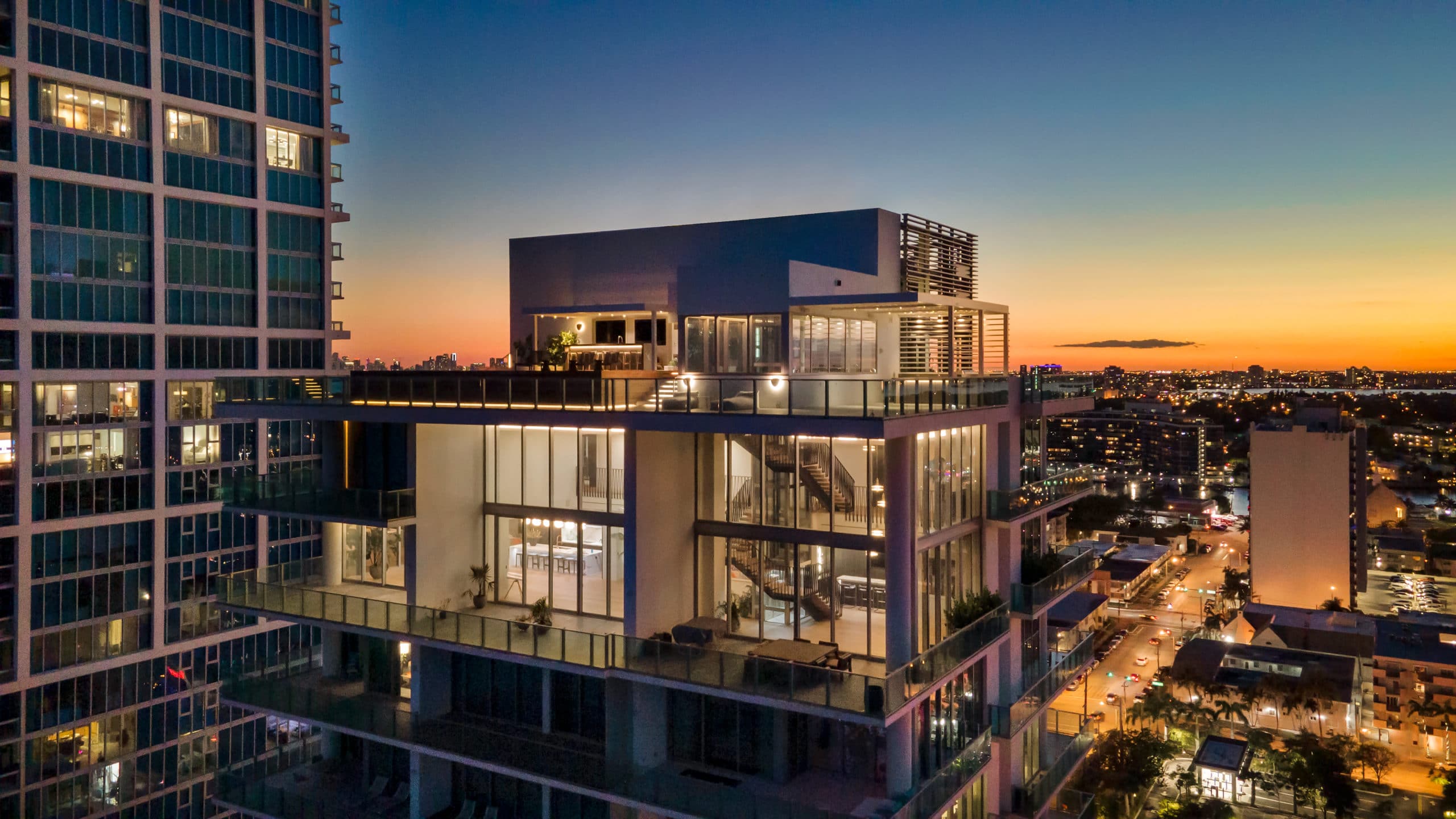 In Miami, Travel Company CEO Breaks Same Sales Record Twice in a Day
Kayak CEO Steve Hafner made some big Miami real estate moves before the close of 2021, setting not one but two records in a single day. According to Mansion Global, Hafner unloaded his L'Atelier Miami Beach penthouse on the same day as closing on a Fisher Island penthouse, breaking the record for priciest condominium sale of the year in Miami-Dade County both times. 
Hafner listed the roughly 8,000-square-foot L'Atelier penthouse for $39.9 million in March and sold the residence for $36 million, creating the first of two records for priciest condominium sale in Miami-Dade County in 2021. Hafner broke that record later in the day when he closed on a roughly 10,000-square-foot Palazzo Della Luna residence for $40 million.
Hafner purchased the L'Atelier penthouse as an investment property in 2017 for $21 million, and proceeded to customize the residence in a Scandinavian-inspired style. He also added a 40-foot infinity pool and an outdoor kitchen to the condominium's roughly 8,500 square feet of outdoor space. The Palazzo Della Luna residence, on the exclusive Fisher Island, is on the building's 10th floor and features a rooftop pool.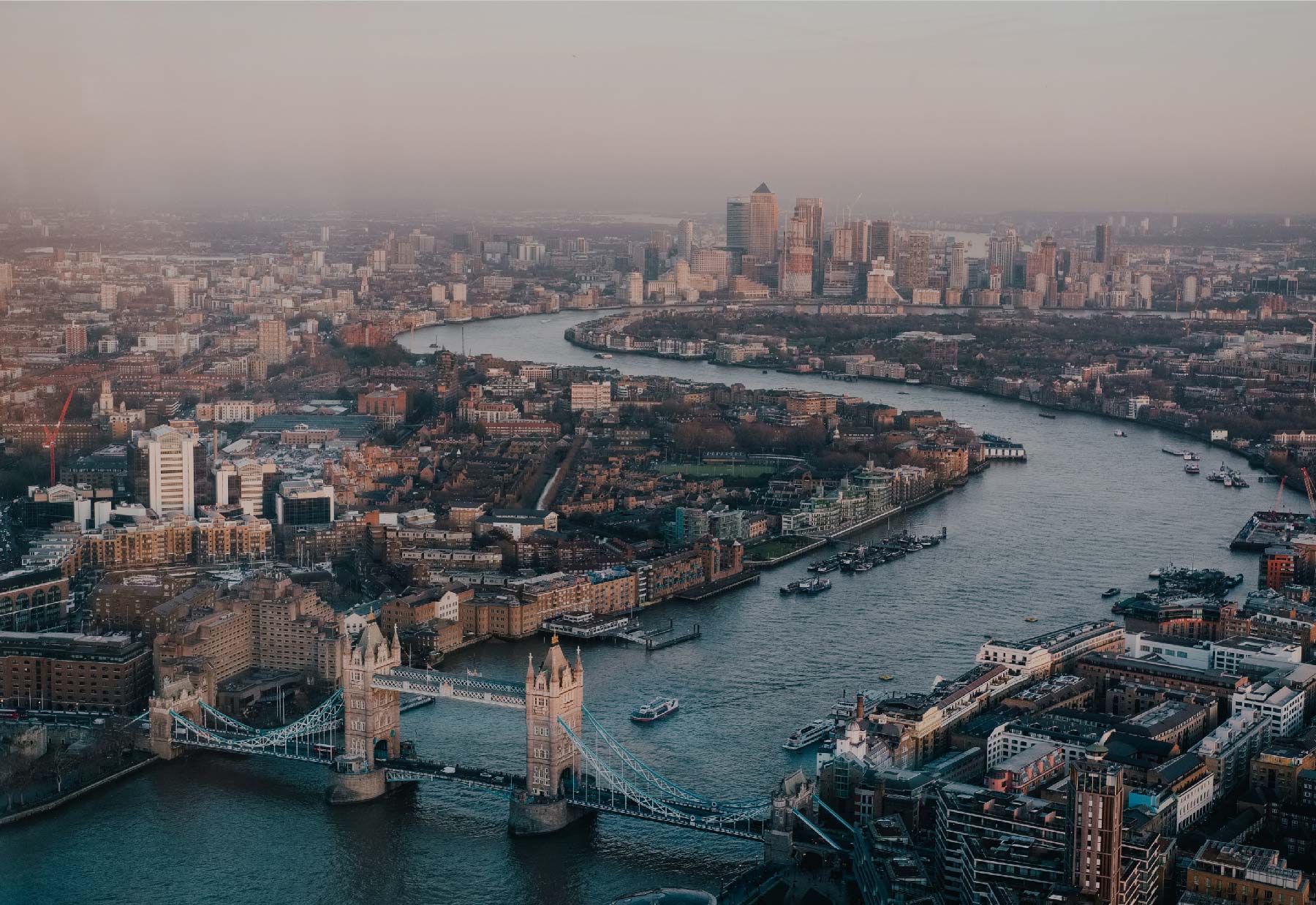 London's Ultraprime Home Sales Doubled in 2021
The number of London home sales priced at 15 million pounds (about $20 million) or more nearly doubled in 2021, with 32 properties trading last year versus just 17 in 2020, according to a survey by Beauchamp Estates that was covered by City A.M. Gary Hersham, founding director of Beauchamp Estates, says that these high-end buyers were encouraged by preferential-rate, interest-only mortgages that allowed them to borrow at rates below the rate of inflation. This means that the uber-wealthy have been "essentially borrowing for free," says Hersham. He continues: "Over the last 24 months, there have effectively been two to three billionaire-buyer property deals per month in central London, which underlines that the capital's luxury real estate market is the best place in the world for the super-rich to store their wealth." The survey also found that the average apartment in this class is 6,128 square feet with four bedrooms and private outdoor space.