Location
Harbourfront, Toronto: A Playground by the Lake Where Culture and Nature Converge
By: Wendy Helfenbaum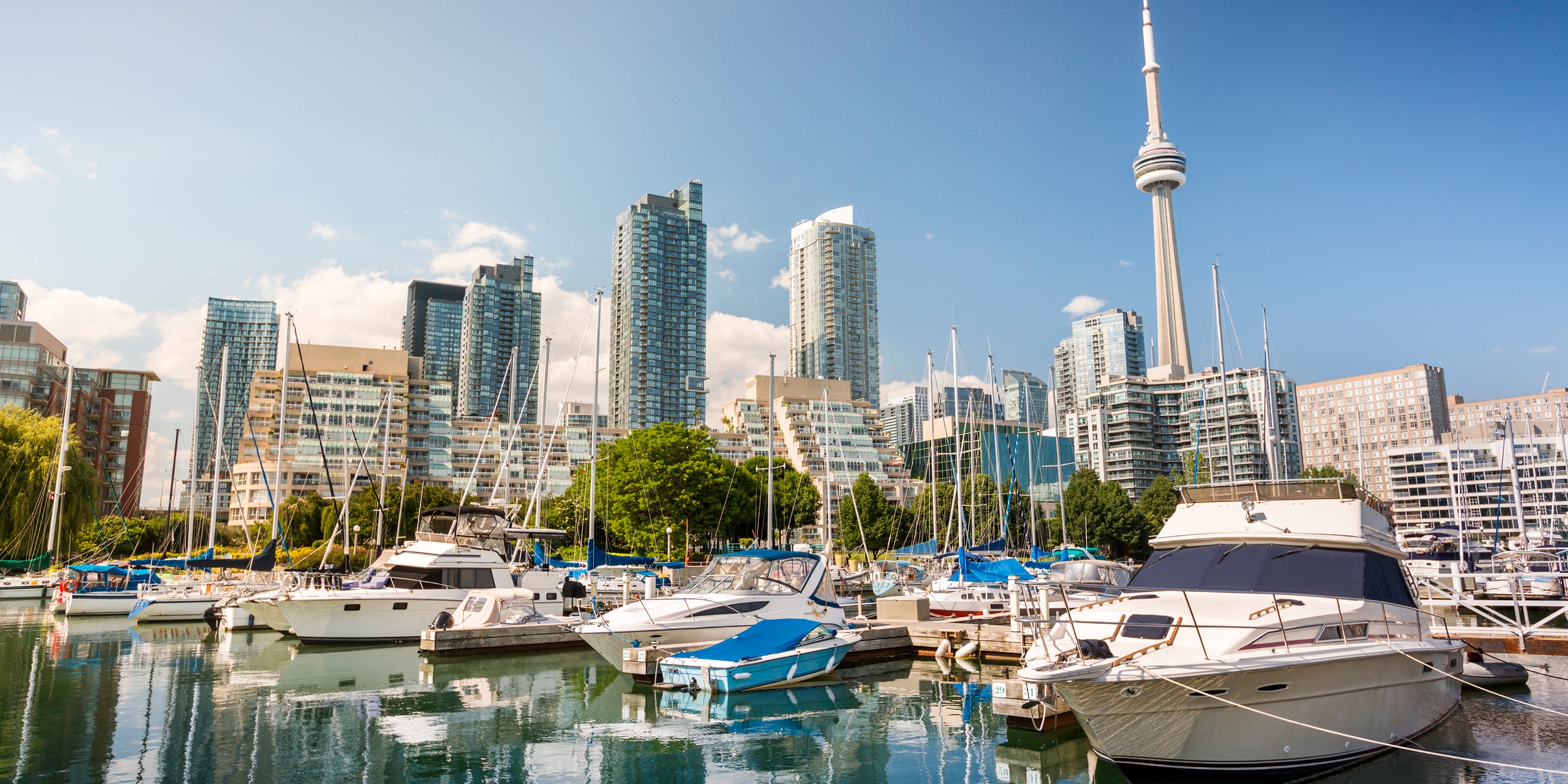 Toronto's Harbourfront district rose from the site of a landfill in the early 1800s and became an industry-focused spot for grain silos, railway tracks, and factories. But ever since the Canadian government created the Harbourfront Corporation in 1972, the waterfront area has become one of the hottest spots in the city, packed with luxury condominiums, swanky restaurants and shops, and tons of outdoor space so people can fully enjoy the lake. Harbourfront has more parks and open spaces than any other neighborhood in Toronto.
Also boasting the largest concentration of luxury condominiums in the city, the Harbourfront neighborhood is dotted with sleek, elegant towers featuring sprawling floor plans, spectacular panoramic waterfront and skyline views, and extensive amenities. And the momentum has only just begun: a new flock of exceptional residences is destined for the neighborhood in forthcoming developments, including SkyTower at Pinnacle One, The Prestige, and Sugar Wharf.
Places to Know
This expanse of the Lake Ontario shoreline has year-round fun, activities, and international festivals. There's plenty of fabulous outdoor space to enjoy, from beaches to parks, where locals and tourists walk and cycle along the 35-mile Martin Goodman Trail. Residents and visitors can rent sailboats and motorboats on the waterfront or take a 10-minute ferry ride to the Toronto Islands. Enjoy live classical music outdoors at the Toronto Music Garden, codesigned by renowned cellist Yo-Yo Ma. During the winter, Natrel Rink is open for daytime ice-skating and DJ'd evening parties.
Featuring live theater, artist-in-residence programs, and exhibits, the lakeside Harbourfront Centre is a mecca for culture lovers. The venue hosts about 4,000 events each year, including music festivals, craft workshops, and foodie fairs.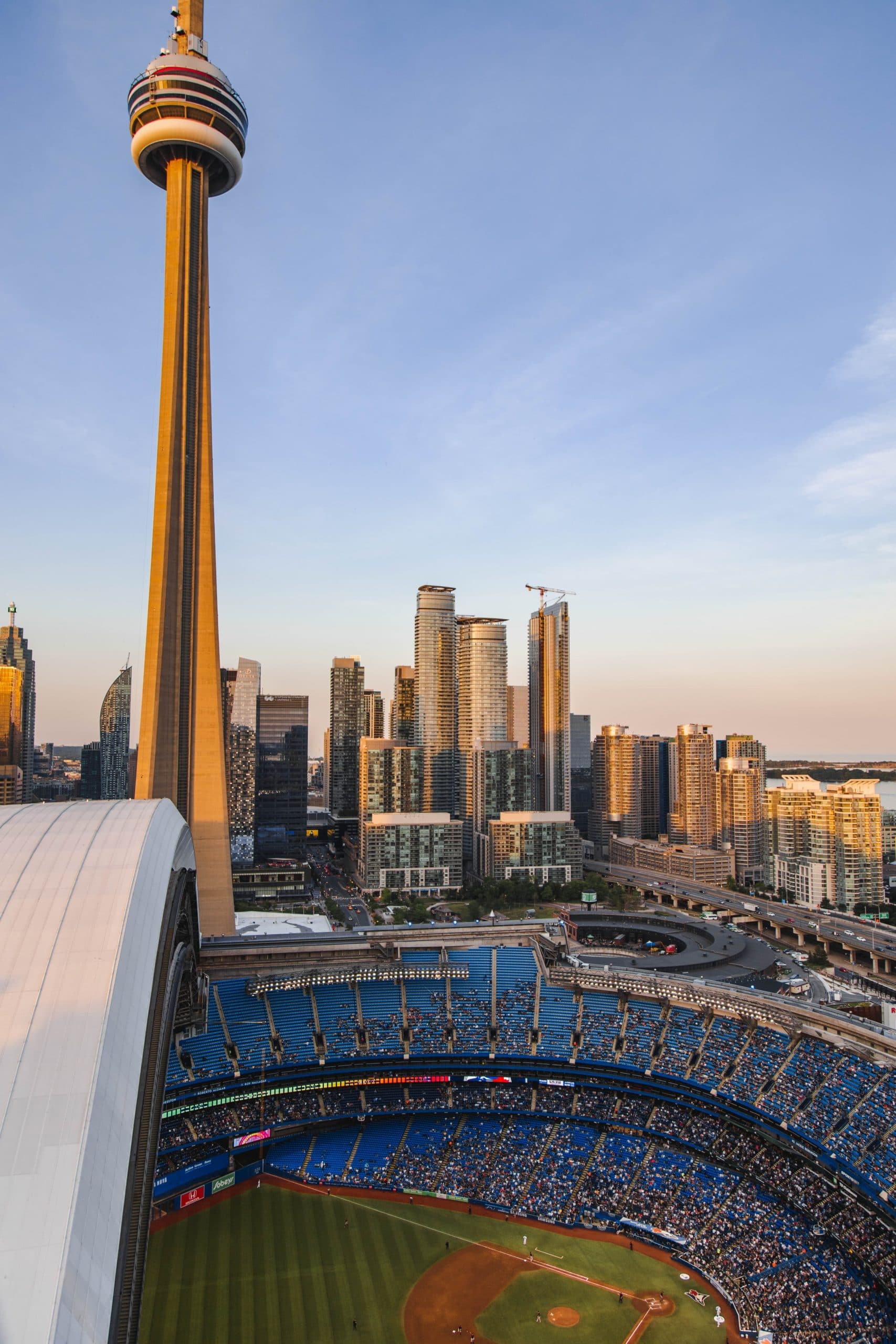 Also located here is Rogers Centre (formerly the SkyDome, where the Toronto Blue Jays play); the Harbourfront Antique Market; the Marine Museum; and Old Fort York. Queens Quay West, the area's main shopping district, offers two floors of boutiques, eateries, and galleries, including The Power Plant, one of Canada's best contemporary art showcases. At night, the area's rooftop lounges and electronic dance clubs provide swanky evening fun. 
Neighborhood Boundaries 
Harbourfront runs along Toronto's waterfront from Bathurst to Jarvis Streets. The main artery, Queens Quay, runs east-west through the neighborhood. It's also steps from St. Lawrence Market, the city's largest and oldest food market.
The Stats
The average two-bedroom condo sold for $1.1 million in November 2021, according to TorontoHarbourfront.ca. Prices in this neighborhood are about 30 percent higher than elsewhere in the city.
This is the ideal neighborhood for…
…young urban professionals and couples that work Downtown, plus recent empty nesters who want to live lakeside, close to cultural centers, restaurants, and shopping.