Amenities
Miami Developers See Magic in the Kitchen
Apr 1, 2021 | By: LX Collection
Miami's ever-evolving culinary scene is celebrated for its powerhouse chefs, who make their mark on the city with high-end restaurants. As developers along the Gold Coast seek ways to rise above the competition by offering more amenities and conveniences for residents, they are turning to esteemed chefs. These five-star in-house restaurants have residents enjoying upscale dining without ever leaving their buildings.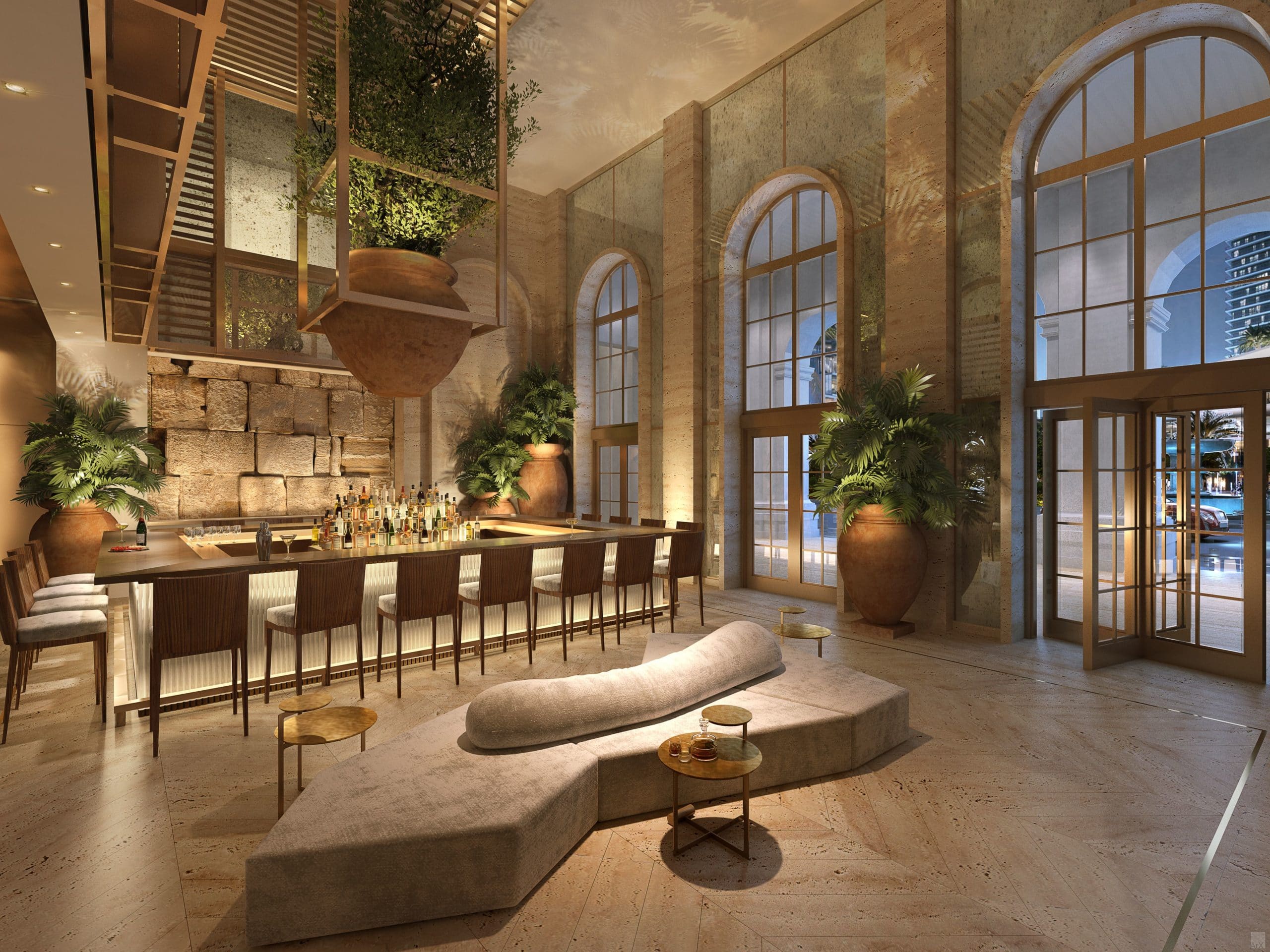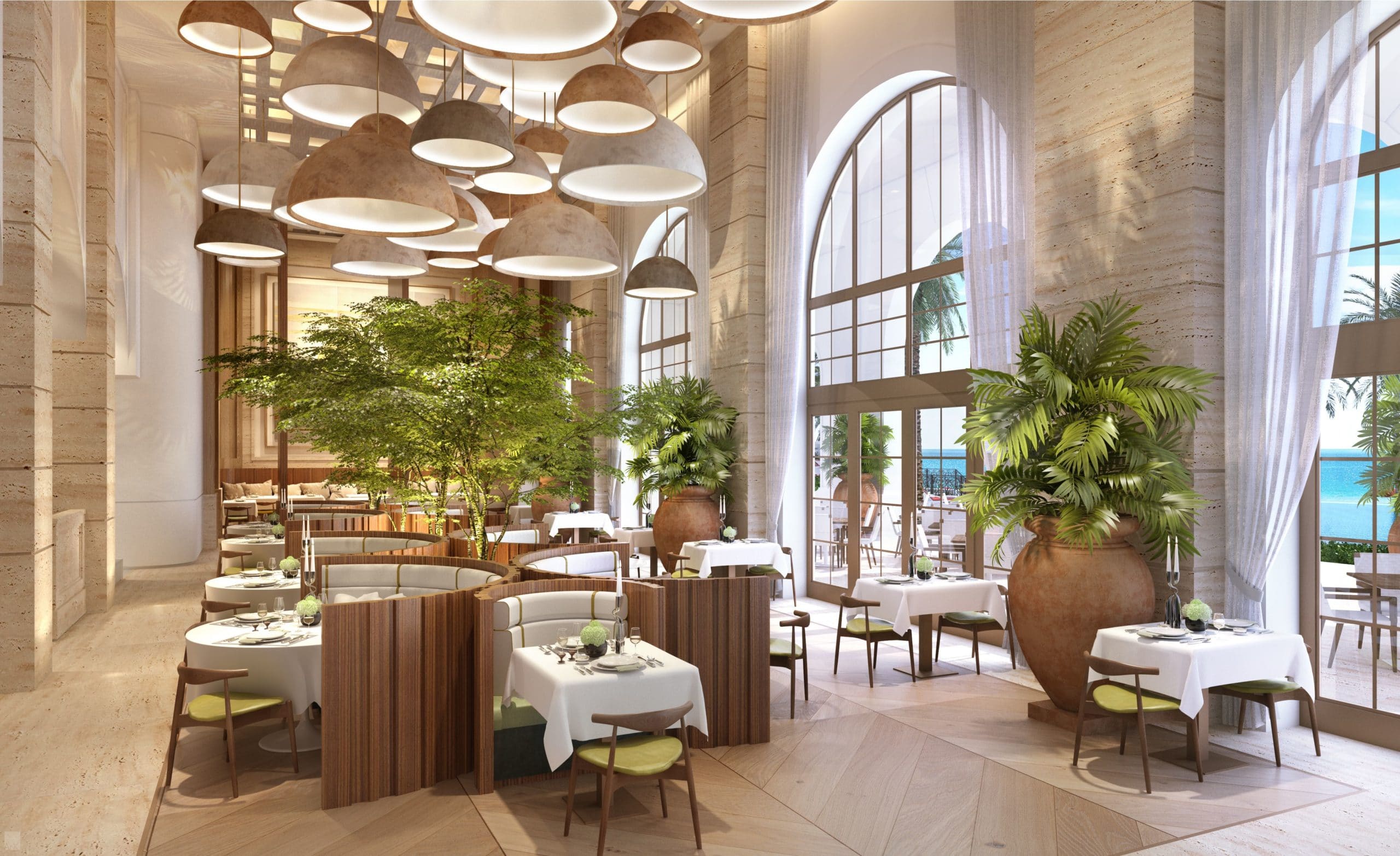 The Estates at Acqualina
Nestled within a private gated community, The Estates at Acqualina is known for its elegance and an iconic lobby created by the late Karl Lagerfeld. Another highlight: Avra Estiatorio of New York and Beverly Hills chose the Villa Acqualina for its fourth location. Scheduled to open in late 2021, the 10,000-square-foot Greek restaurant offers breathtaking ocean views—but the food is the star of the show. Avra's raw seafood will be sourced directly from fishermen's nets in Greece and flown into Miami daily. Before Avra opens, residents of Acqualina Estates have access to the neighboring Forbes five-star Acqualina Resort & Residences private Costa Grill, Il Mulino New York, and the new Ke-uH Japanese fusion restaurant.
Palazzo Della Luna and Palazzo Del Sol
Residents of Fisher Island's luxurious, boutique condo development Palazzo Della Luna and Palazzo Del Sol have exclusive access to the residents-only La Piazza restaurant. The world-class Italian and Mediterranean restaurant serves fresh global fare amid a velvet-rope experience. Residents can enjoy expertly prepared meals such as hamachi, tuna, salmon Crudo with lemon, cilantro, and scallion dressing in their homes or poolside alfresco. In addition to six-star service, chefs can tailor the daily menu to guests' specific dietary requirements or requests.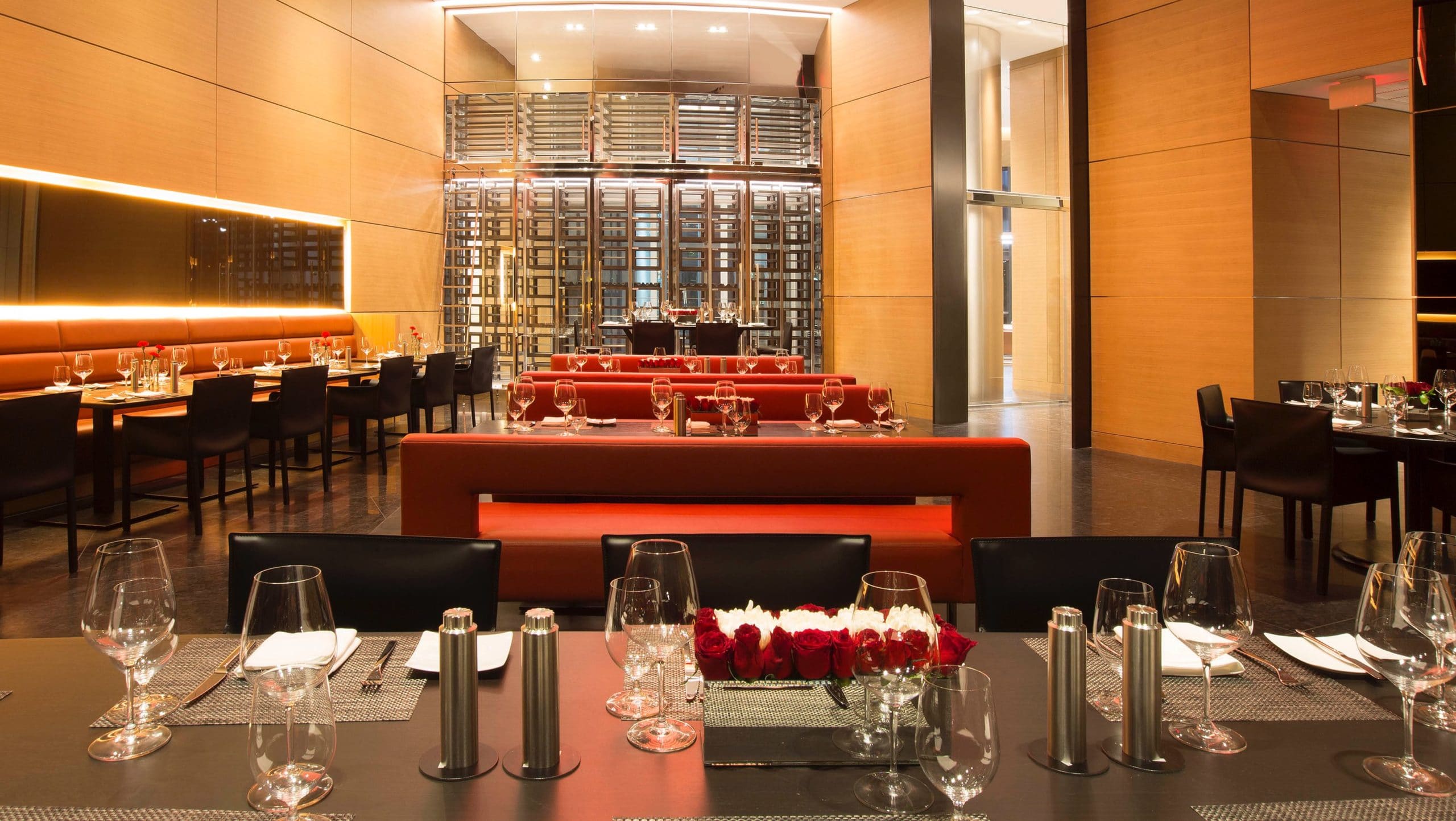 Porsche Design Tower
Porsche's first residential real estate project boasts some of Miami's most opulent amenities (including the "Deservator," a unique lift system that allows residents to have their car delivered right to their door). Conveniently located inside the Sunny Isles Beach development is the private open-front restaurant, FUEL. The oceanfront gem not only boasts spectacular views of the azure Atlantic but also includes wine lockers for each resident.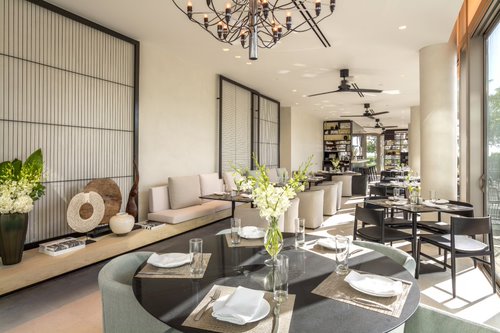 Oceana Bal Harbour
Housed within the poolside gardens of the artful Oceana Bal Harbour is Ballerina, the gourmet eatery rooted in "conscious eating." Chef Mario Barone serves up seasonally inspired classic and creative Italian cuisine, such as Vitello tonnato lobster salad and Italy's traditional branzino fish. "We select the best ingredients available in local markets and source the world's best artisan, specialty products—organic when possible, always seasonal and healthy," says Barone. Open exclusively to residents and their guests, the farm-to-table restaurant offers poolside gourmet bites and cocktails, in-condo room service, and dinner-party catering with on-site chefs and waitstaff.
EDITION The Residences
Perched atop the Miami Beach EDITION Hotel sits the sophisticated luxury condo development designed by world-renowned architect John Pawson. The Residences at The Miami Beach EDITION boasts 26 breathtaking units, ultraluxe amenities, and a plethora of food and beverage options, including Michelin-starred chef Jean-Georges Vongerichten's food hall-inspired restaurant, Market at EDITION. Market at EDITION combines a casual vibe with gourmet offerings, and Vongerichten doesn't stop there. The award-winning chef lends his creative flair to The Miami Beach EDITION's signature restaurant, the Matador Room. Inspired by the glamour of 1940s and 50s supper clubs, Vongerichten fuses diverse flavors from the Caribbean, Spain, and South America into a single gastronomic journey.
Faena House
It should come as no surprise that Faena, a development so focused on appealing to the senses with entwined indoor and outdoor living, would also house epicurean delights. Acclaimed Argentinean grill master and James Beard Award-winning chef Francis Mallmann showcases the art of open-fire cooking at the seductive Los Fuegos steakhouse. The traditional asado is Mallmann's only North American restaurant. Faena's other in-house gem, Pao by Paul Qui, delights guests with modern Asian cuisine amid breathtaking ocean views.