Amenities
Miami Luxury Developments Take Private Aviation to New Heights
By: Michele Marin
The ease of private aviation has enticed discerning travelers for years, but in light of the pandemic, the lack of crowds, guaranteed-on-time flights, and hassle-free security have even more appeal. One route, in particular—Miami to New York—is one of the most profitable in the country, and developers of Miami's most luxurious condos are taking note, offering sky-high amenities ranging from helipads to Skyports.
One Thousand Museum
With the only heliport on a private residential tower on the East Coast, One Thousand Museum has already become an iconic Miami landmark, thanks to its eye-catching "exoskeleton." The 62-story development was architect Zaha Hadid's final residential U.S. tower before her 2016 death. 
"This tower represents the peak of architecture and design and has completely surpassed every expectation of our homeowners," says codeveloper Louis Birdman. "We could not be prouder of bringing Zaha Hadid's vision to life and her legacy to Miami." 
Through the building's luxury management service, residents can reserve the on-site helipad for flights to and from the airport. Other amenities include a double-height aquatic center with an indoor pool, a Sky Lounge with private dining and entertaining facilities, a private theater, a bank-quality vault with individual safety deposit boxes, and more.
Paramount Miami Worldcenter 
In a nod to what could be the future of private urban aviation, Paramount Miami Worldcenter developer Dan Kodsi is modifying the rooftop design of his new Downtown Miami development with a 5,000-square-foot Skyport that will allow for vertical takeoff and landing (VTOL) aircraft—known as passenger drones—and flying cars. 
"The flying vehicles will use airspace to alleviate transportation congestion and traffic on the ground for quicker daily commutes and cleaner air worldwide," Kodsi says. "These vehicles are more like helicopters, but much quieter, run electronically, and are environmentally friendly." 
Other amenities in the 58-story luxury development include a six-acre deck with resort-style pools, a boxing studio, a golf simulator, a jam room, a soccer field, a recording studio, and more.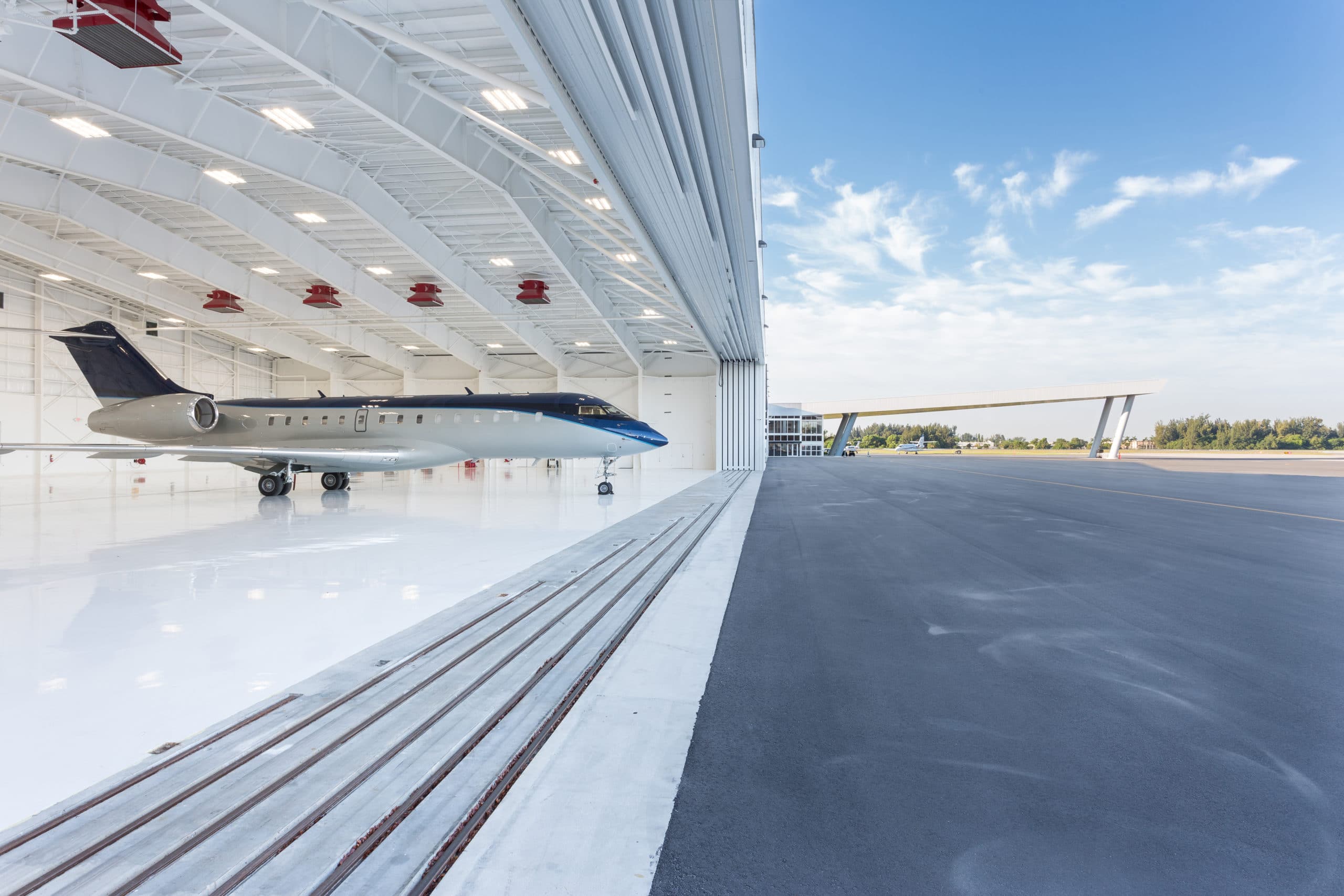 Turnberry Ocean Club Residences
Nestled on "Millionaires' Row," Turnberry Ocean Club, an ultraluxury residential glass tower developed by Jeffrey Soffer, offers priority access and VIP services at Fontainebleau Aviation in the Opa-Locka Executive Airport. 
"We have residents from all over the world; some live here full-time and others part-time, so it was ideal for offering this sort of off-site access," says Jim Cohen, president of Fontainebleau Residential Development. "Our residents can fly in and fly out at their leisure, enjoying the legendary Turnberry service as it extends beyond the property." 
Turnberry's other amenities, spread over 70,000 square feet, include "member's only" access to the Harry Soffer Dining Room and celebrity chef Michael Mina's Bourbon Steak Restaurant.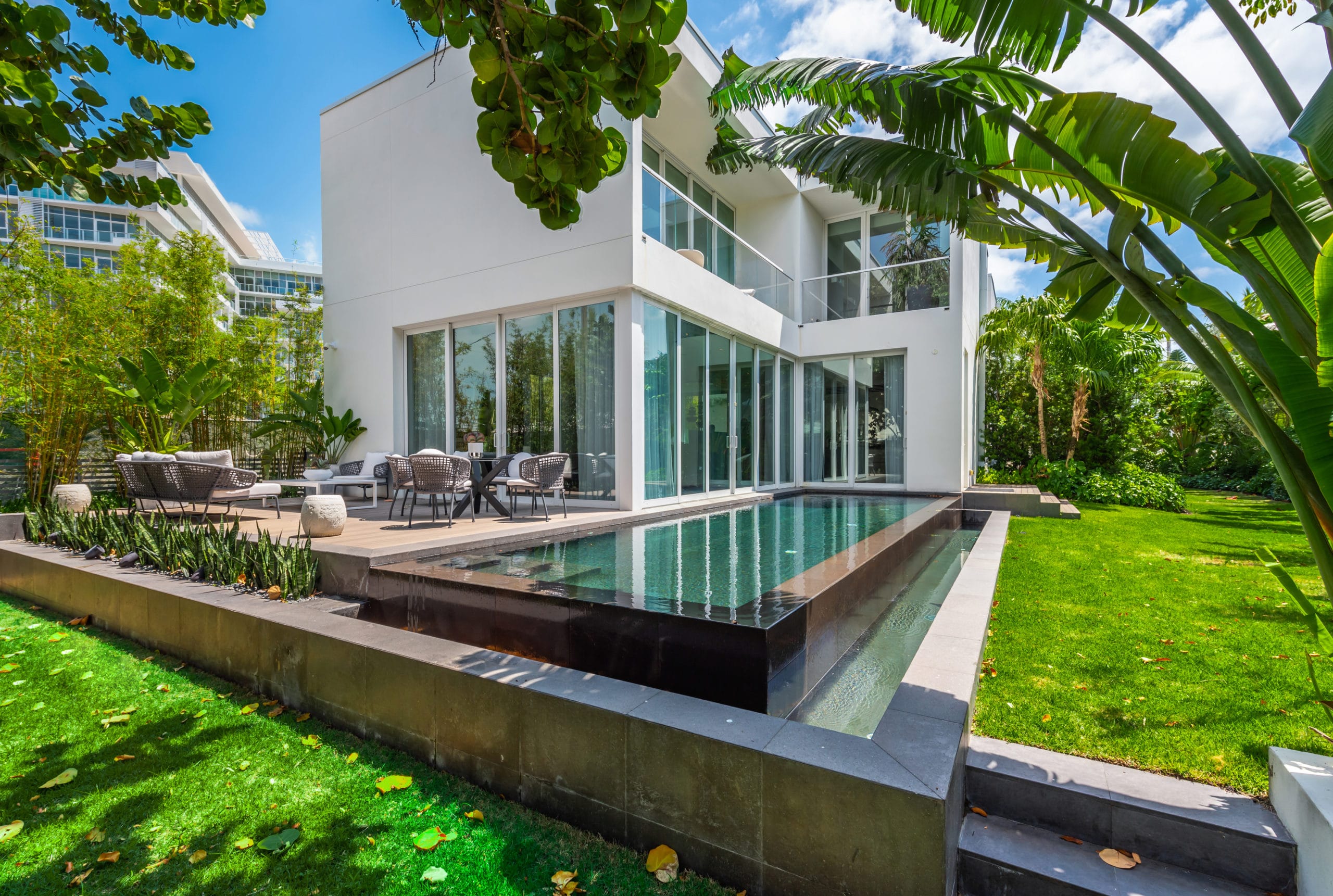 The Villa Collection at Ritz- Carlton Residences Miami Beach
Tucked within a quiet enclave of Miami Beach, Piero Lissoni's waterfront masterpiece brims with seven acres of gardens, pools, and a private marina. Residents of the 15 single-family homes, called The Villa Collection, can schedule helicopter transportation services through the on-site concierge; a short jaunt in a private yacht ends at a marine helipad—basically a floating launch pad—where a chopper awaits. The aircraft accommodates up to six people and can fly to destinations like the Florida Keys and the Bahamas.