Amenities
The Age of In-Condo Dining
Mar 17, 2021 | By: LX Collection
The dining experience has changed dramatically over the past year. At the end of 2020, 17% of restaurants in the US were closed. For many, that sense of occasion sparked by trying a new restaurant, ordering a predinner martini, or perusing an à la carte menu has been lost.
New developments with their own dining and drinking amenities, then, are an attractive option. And, fortunately, there are plenty of them, from rooftop kitchens to game-changing apps geared toward condo residents.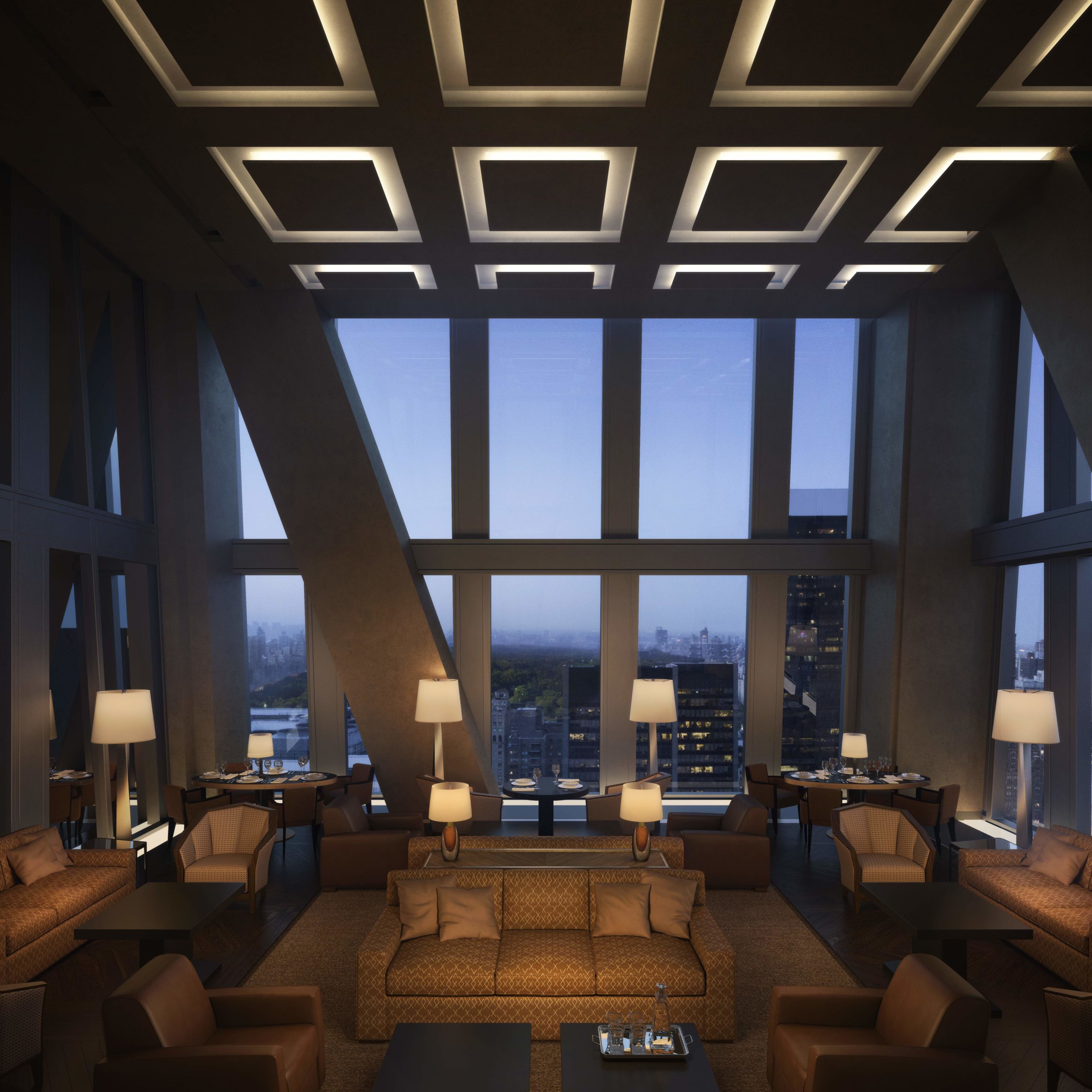 A Night Out…at Home
Many of the most sought-after condos have private dining rooms installed. The Belnord's features a statement black marble fireplace and faux parchment ceilings. Residents at 53 West 53 can feast overlooking Central Park—a view usually reserved for the most exclusive NYC restaurants. More often than not, facilities like these are complemented by a catering kitchen, so residents can call on local chefs to recreate the gourmet experience they'd usually get from going out.
Alfresco catering amenities are on the rise. The Skyline at Crescent Nob Hill bills itself as an "outdoor living room" with grills under the San Francisco skies and a dining area with a double-sided fireplace and pergola. For more casual dining, Lincoln Square's rooftop garden invites tenants to grill burgers while they watch the game at the outdoor TV lounge, a smart substitute for a bustling sports bar. 
For pre- or post-dinner drinks, wine cellars, caves, and libraries are becoming commonplace in condos—30 Warren even has an in-house sommelier. At Brooklyn Point, residents can kick off the evening with a fireside old fashioned served in the Park Lounge. At 181 Fremont, residents can book a lofty piano bar with views of the San Francisco-Oakland Bay Bridge for private cocktail soirees.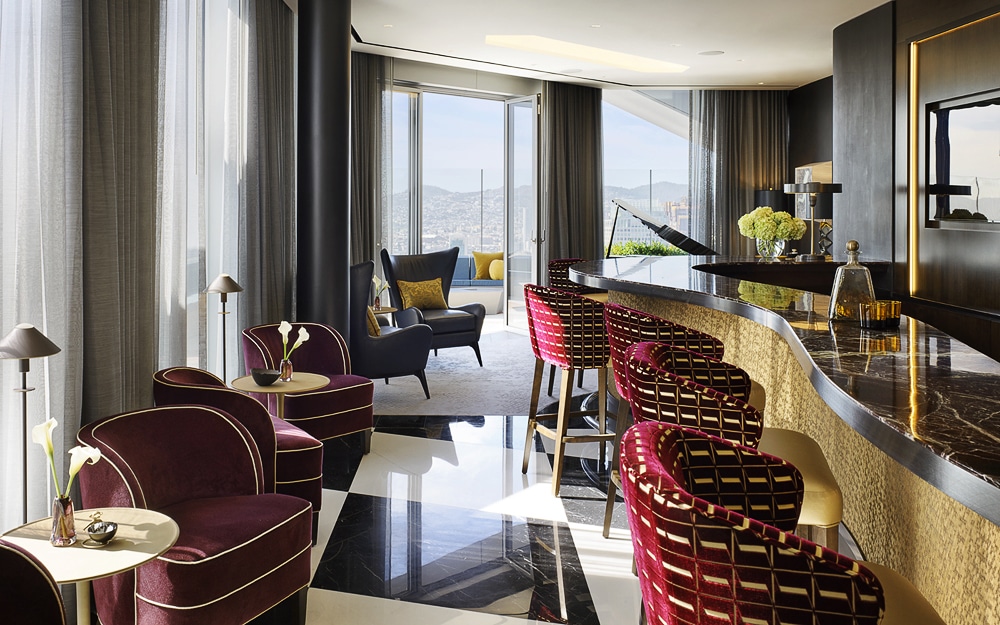 The Condos That Cook for You
One alternative to hiring a private chef is to find a condo that will do the cooking for you. Traditionally, these condos have been linked to hotels; at SLS Brickell Hotel and Residences in Miami, for example, residents can dive into Mediterranean mussels and sirloin steak with eggs from on-site restaurant Fi'lia.
But a select number of condos not associated with hotel brands now proffer their own culinary options too.
Oceana Bal Harbour in Miami provides residents-only service at Ballerina Restaurant (named for the Jeff Koons sculpture perched outside), where lobster salad and fresh juices are served overlooking a landscaped pool area and private beach.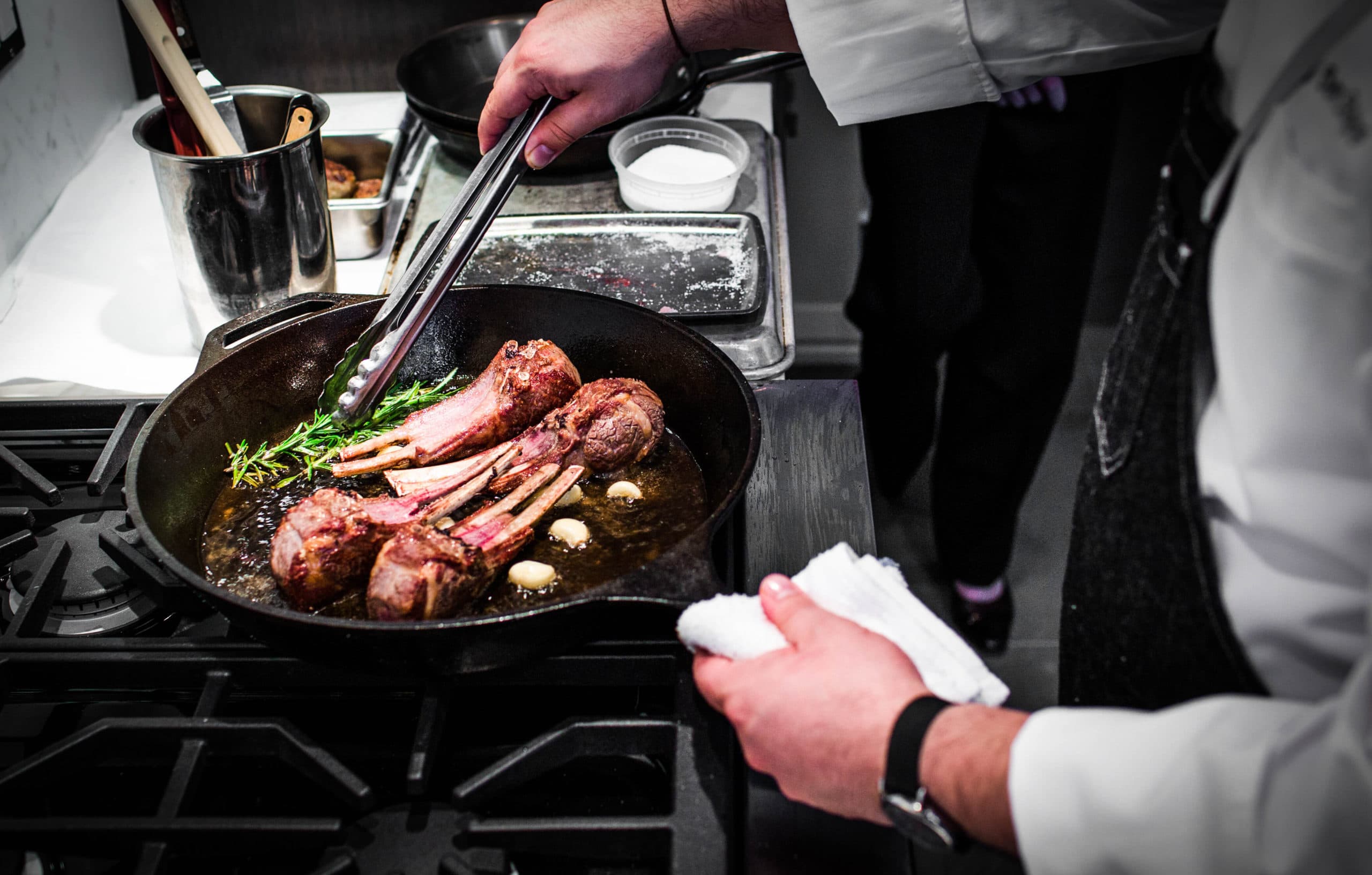 Mina is the private restaurant at Millennium Tower Boston, where chef Michael Mina curates a rotating menu. Cooking classes and access to an exclusive wine club sweeten the deal. 
Another NYC condominium capitalizing on this private dining movement is Central Park Tower. The 1,550-foot-high building will include a members' club spanning three floors, with a full-service kitchen run by Michelin-starred chefs, plus a cigar lounge and private ballroom.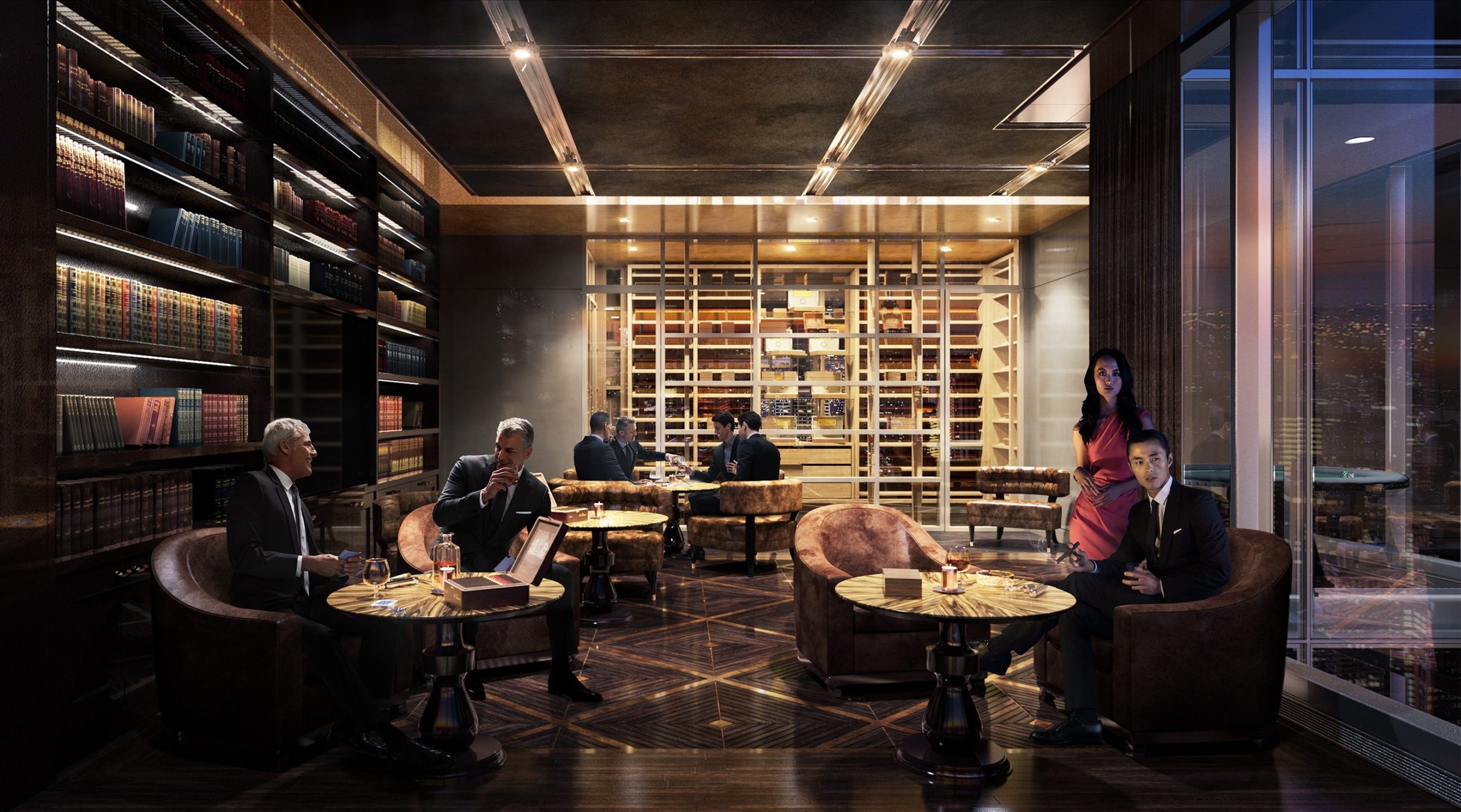 Food Experiences, Not Just a Menu
Of course, for some condominiums, building and operating a kitchen isn't practical. And that's where tech is stepping in. 
2ndKitchen is an app linking property owners and managers with local restaurants and food truck vendors. Residents who use the app then have access to exclusive menus, rotating events, and holiday parties.
Says 2ndKitchen's director of marketing, Levi Olmstead, "Residents want food experiences, not just a food menu—they can get that from delivery apps." 
One of the app's early success stories is Sheffield Lofts in Chicago. After 2ndKitchen got involved, and the building started offering its own menus, lease renewals went up—proving just how valued in-condo dining options can be.
2ndKitchen—which has already branched out beyond Chicago to New York City, Miami, New Orleans, Dallas, and Denver—is now creating partnerships between condos and private chefs who create meals that rotate on a weekly basis. "It's cheaper than delivery, more convenient than cooking at home, and higher quality than meal-delivery services," Olmstead says.
Restaurants will have their day again. But, in the meantime, we've discovered a love for staying in and dining at home—and it's not going away anytime soon.