Places
Five Urban Green Spaces That Debuted in 2020
Dec 15, 2020 | By: LX Collection
In many ways, 2020 was the year of the park. Parks have always been the lungs of our cities, but 2020 turned them into the lifeblood. When everything else shuttered due to the pandemic, parks became the de facto replacement. Socially distant dinners, birthday parties, boot camp classes, even art exhibits moved from restaurants, bars, gyms, and museums into the great outdoors of our cities' public spaces. 
Work stoppages and delays caused by COVID-19 may have paused or pushed back the opening dates of some new green spaces—like the first leg of Miami's Underline park, slated to open beneath the city's Metrorail in early 2021—but many cities were able to add new acreage to their landscapes, creating even more space for safe gatherings. Here are five new green spaces worth seeking out.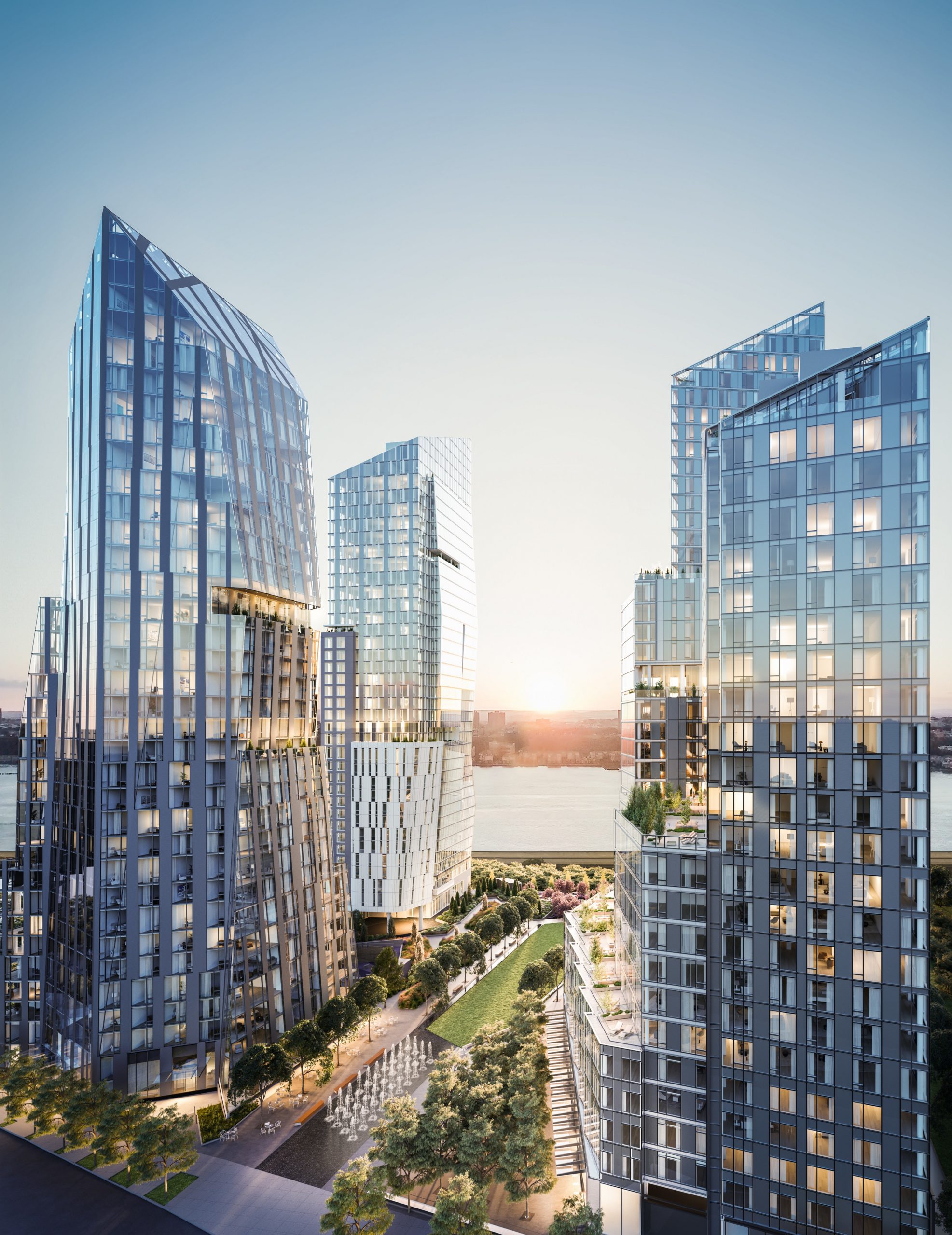 Waterline Square Park – New York, New York
Designed by Mathews Nielsen Landscape Architects, this new privately owned public space built as part of GID Development Group's Waterline Square is an unexpected gem on Manhattan's Upper West Side. The plaza that draws you in at the terminus of West 60th Street feels like a regular city plaza (albeit with a fun set of fountains arranged in an offset checkerboard pattern in the summer), but a glimpse of the long lawn beyond makes it obvious that there's more to explore. 
As you get closer to the river, the path branches off, leading to an epic play space, with hills and nets to climb and faux boulders to scale, but it's at the western end that the designers created something truly special. Here, a geometric patchwork of landscaped sections comes together to form a serene escape, complete with a boardwalk that crisscrosses a small stream that seems like it should lead you right to the Hudson River.
Crane Cove Park – San Francisco
Nearly 10 years in the making, Crane Cove Park brought seven acres of open space, including a sandy beach, to San Francisco when it opened in September. The park is a remaking of a formerly industrial area between the Dogpatch and Mission Bay neighborhoods and includes two historic cranes that showcase the area's shipbuilding history. 
There are two expansive lawns for lounging and playing, wide waterfront pathways for socially distanced walks, a picnic and barbecue area with benches made of wood reclaimed from a nearby warehouse, and the aforementioned sandy beach, perfect for launching a kayak or paddleboard. While it's not fully complete—a playground and boathouse are still to come—the park is already a hit. 
Pier 26 at Hudson River Park – New York, New York
Most New Yorkers are likely familiar with Pier 26 because of City Winery and the Downtown Boathouse, but now there is another reason to visit: the rest of the pier has been redeveloped into additional green space for Hudson River Park. The space has features that have become standard for parks-on-piers—like a lawn, sports court, and stadium seating—but it also has a few surprises in store.
Landscape architecture firm OLIN designed the pier as a series of ecological environments for visitors to discover. There's a small forest, a coastal grassland, and, at the end, 800 feet out into the river, a human-made wetland. To create the latter spaces so far from the shore, the landscape team carefully chose 1,300 boulders from Upstate New York and placed them on a concrete platform that sits atop 36 steel piles. They planted the platform with cordgrass that will grow and collect sediment from the river, creating a marsh where the Hudson's diverse estuary can be studied.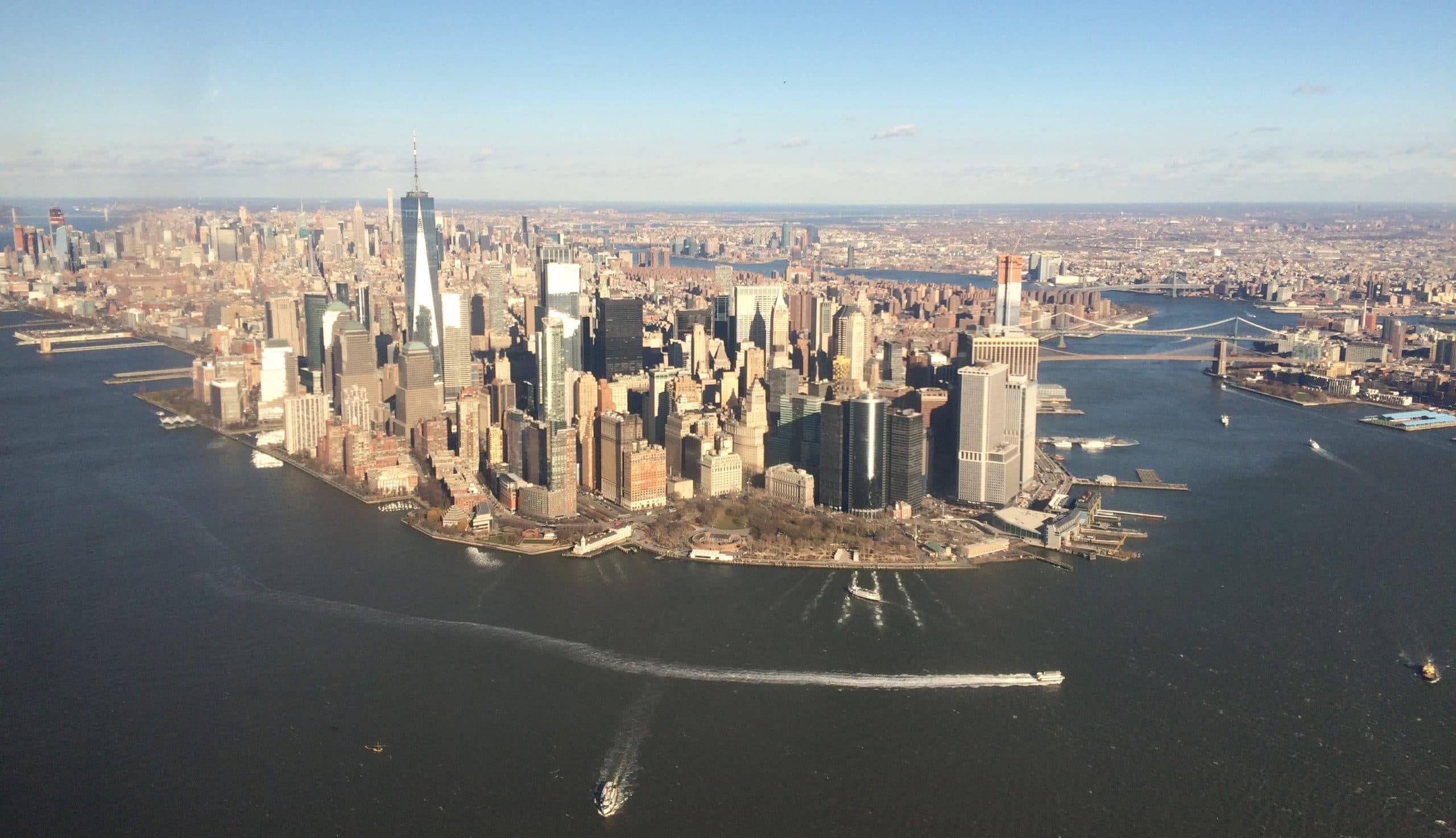 Union Bank Plaza – Los Angeles
Office buildings across the country have been hit hard by the pandemic, as remote work is now the norm. But for the historic Union Bank Plaza in Downtown LA, there's at least one bright spot. The first phase of a renovation of this modernist landmark, which was the first LA skyscraper to be named a Historic-Cultural Monument by the city's Cultural Heritage Commission, has been completed. 
The restoration included upgrading the three-acre public plaza designed in 1968 by renowned landscape architect Garrett Eckbo. The plaza sits two stories above the street, atop a parking garage, and the historically minded renovation added new plantings, fire pits, seating, and outdoor workspaces.
Pier 2 Uplands in Brooklyn Bridge Park – Brooklyn, New York
The Brooklyn waterfront gained an additional three acres of parkland this summer when Brooklyn Bridge Park officially opened the Pier 2 Uplands. The new slice of the 1.3-mile park includes more than 300 trees, a 6,300-square-foot lawn, and a water play area featuring remnants of an old pier that were removed during construction of Pier 3. 
A 15,000-gallon water-retention tank hidden under the lawn collects runoff from the play area that's used to irrigate the new landscape. Granite from the Brooklyn Bridge is repurposed throughout as seating, and the new section also expands the berm that blocks traffic noise from the nearby highway. With the opening of the Pier 2 Uplands, Brooklyn Bridge Park is now 95 percent complete.