Culture
New vs. Resale: Kirsten Jordan On What to Consider When Buying a NYC Condominium
Oct 7, 2021 | By: LX Collection
Kirsten Jordan is the first female cast member on Bravo TV's Million Dollar Listing New York, but the real estate broker has been a powerhouse behind the scenes for years now. In the last decade of her career, she's brokered half a billion dollars in sales for prestigious clientele, including Fortune 500 executives and Oscar-winning actors. She now heads up the Kirsten Jordan Team at Douglas Elliman, which has facilitated over $3 billion in sales, including $590 million in new-development transactions.
In this conversation with LX Collection, Jordan discusses the benefits and drawbacks of purchasing sponsor units—or residences that are on the market for the first time—in new condominium developments versus purchasing resale in slightly older buildings, and the considerations that buyers should make when weighing both.
This interview has been lightly edited for length and clarity.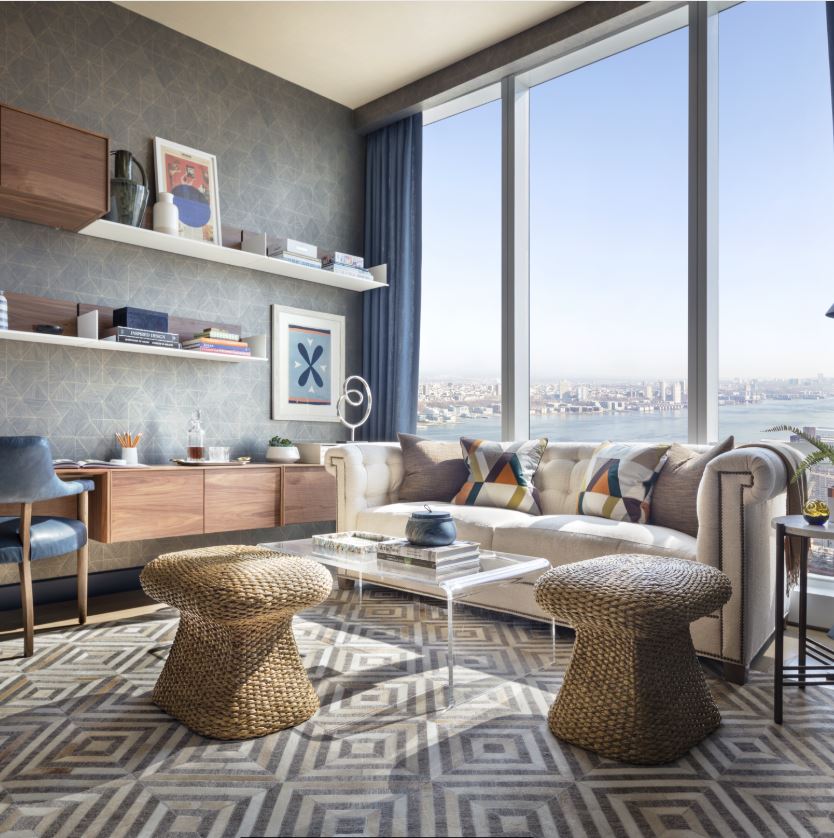 LX: How has condominium development in New York changed over the past decade?
Kirsten Jordan: In the time that I've been in the business, I've watched the quality of the product increase exponentially. If you think of some of the projects that were closing in the deepest, darkest moments of the financial crisis, like 15 Central Park West, those properties don't take it to the next level that we're seeing with new development today. Buildings like 15 Hudson Yards and 220 Central Park South have custom touches on everything, from the way that the air conditioning units are planned to be quieter, smaller, and more discreet with museum venting to the level of craft in the kitchen cabinetry and other bespoke, flown-in, artisanal touches. 
The level of thoughtfulness in finishes has risen in step with buyer expectation?
Yes. At one point in time, people were buying these properties and ripping out all of the finishes. The objective for developers now is to figure out a way to build something that people feel like they can come in and customize, but not gut after purchase. It doesn't completely go back to this underlying current of environmentalism, but I do think that there is more consciousness about the effort and the time that it's going to take in order to get these renovation projects done. People want to live in their residences in a more timely manner.
Developers are adjusting the product that they're creating in kind. For example, at Beckford House & Tower, people are moving right in and living in the residences because the finishes are so high-end, like the custom millwork by Studio Sofield and kitchens by Christopher Peacock. They're beautiful.
What are the advantages of buying new development versus buying resale? And vice versa?
The advantage of buying new development, if the building is finished, is not having to deal with supply chain issues in your own renovation. Nobody wants to talk about it, but it's a real thing. With resale, there is more potential for a discount right now, especially if the property needs work—but in a lot of cases with new development, developers are still doling out concessions.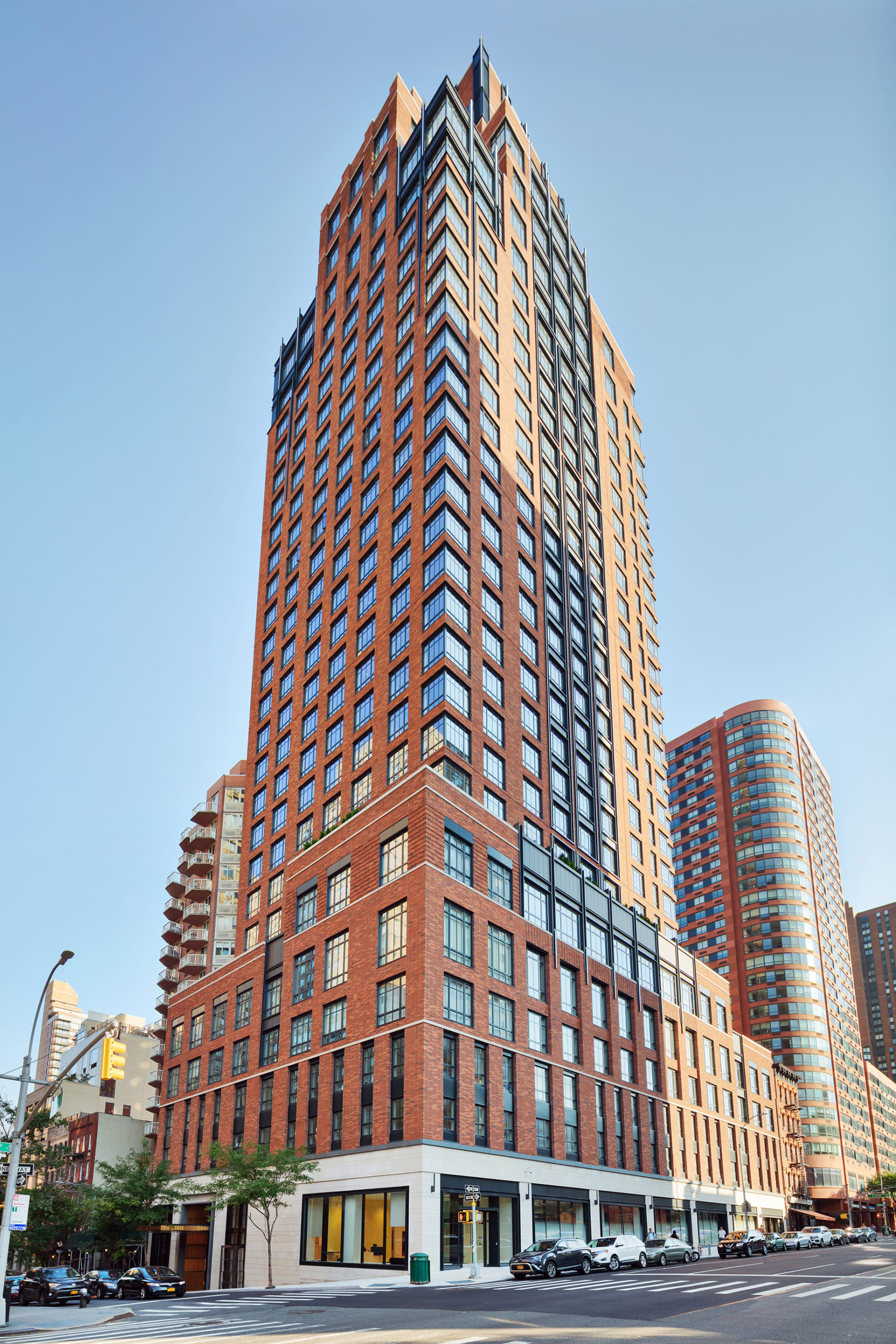 What should buyers be aware of in older versus newer properties when it comes to taxes and other carrying costs?
I was at The Kent yesterday with buyers, and I was just floored with the tax abatement situation. I'm surprised that buyers don't spend more time seeking out these buildings with tax abatements because I don't know when they're going to do those again. [Ed. note: The Kent has a 421-A tax abatement until 2038. The 421-A tax abatement program, which brought significantly reduced monthly taxes to property owners, lapsed in 2016.] The carrying costs of these new developments without tax abatements are not cheap, especially relative to co-op buildings in a lot of cases. 
The developments that opened post-tax abatement, or developments where tax abatements have worn off, don't have low carrying costs. That being said, a lot of these buildings do have amenities and great staff that could likely alleviate some of the other monthly costs that buyers would incur for similar services outside the building. Plus, they add to a general level of convenience, and New Yorkers pay for convenience. Time is money here.
There was a period during the pandemic, and still now, where buyers are a little less eager to buy in buildings that have 100, 250 residences. You're either in those buildings, and you're fine with it, or you're saying "Hey, how many units are in this building? Because I want to know how many people I'm sharing everything with." The monthlies get higher when you have a lower number of units. 
Do you see certain kinds of buyers gravitating to luxury new development versus slightly older resale luxury properties?
The buyers who will pay the premium and want new development are the ones who are ready to be back in New York City and have been around the block. They're the experienced purchasers with liquidity. Let's be clear: a lot of the people who are buying new development are the ones that are enjoying the gains of the stock market. They are the people who have made money during this time and are feeling good about that. They also value their home more than ever. They are ready to invest back in New York, don't want to renovate, and want to put their trust in a developer with a good track record in order to have a turnkey home. 
Other people who are experienced enough with real estate and what goes on in these cycles are gravitating to buying co-ops at a distressed number with the intent of putting some money into it in order to create a forever home. On a per-square-foot basis, they're getting much more space for the money. These buyers are also concerned with making sure that the people who they share walls with are the kinds of people they want to own alongside and who will help ensure the financials of the building are well-managed. It's not so archaic to know who your neighbors are and feel aligned in the way that you'd like to take care of one of your most important assets. 
The buyers who will pay the premium and want new development are the ones who are ready to be back in New York City.
What considerations should investment property buyers make when deciding between resale—or slightly older buildings—versus new buildings?
There are two different camps of investors. There are investors who don't care about the yield and just like the asset and want to hold onto it because they think it's going to appreciate. And then there are investors who care about the yield and care about buying the asset at the right price. They also really care about how that asset fits into the fabric of New York City. For them, it's less about their own personal excitement about the asset, and much more about the yield, the low monthlies, and it being less painful to carry long-term if there's ever a downturn. 
A lot of investment purchasers are putting these apartments up for rent, so whether a building has a doorman is important. Buildings with doormen rent faster. I also find most new developments that are in anything that isn't an exceptional location have a peak in their value, and then the finishes start to become dated. Those are the situations where buyers need to have somebody advising them to, within five to seven years when the finishes are less on-trend, sell and get something else; otherwise, they will have to renovate the property. Those are the moments that are very important to pay attention to when buying a brand-new product—unless the property is in such an incredible neighborhood that it doesn't really matter because it will always sell.