15 Hudson Yards
Hudson Yards, New York
15 Hudson Yards, New York, NY 10001, USA
The first residential tower in the multiuse Hudson Yards development on New York's West Side, this dramatic glass beauty cuts an impressive figure. Its quatrefoil design by Diller Scofidio + Renfro—with four arcs rising to 914 feet—maximizes views of some of Manhattan's most iconic sights: the Hudson River, the Statue of Liberty, the George Washington Bridge, One World Trade Center, and the Empire State Building. The tower directly abuts the Shed, an expandable multidisciplinary arts center (also designed by Diller Scofidio + Renfro), giving a unique anchor, both visually and literally, to the development as a whole. Handsome interiors, which come in two different color palettes, are by David Rockwell, who also crafted the two floors of amenities and "Skytop," the highest outdoor residential space in New York.
Developed By Related Companies
Broker
Related Sales LLC & Corcoran Sunshine Marketing Group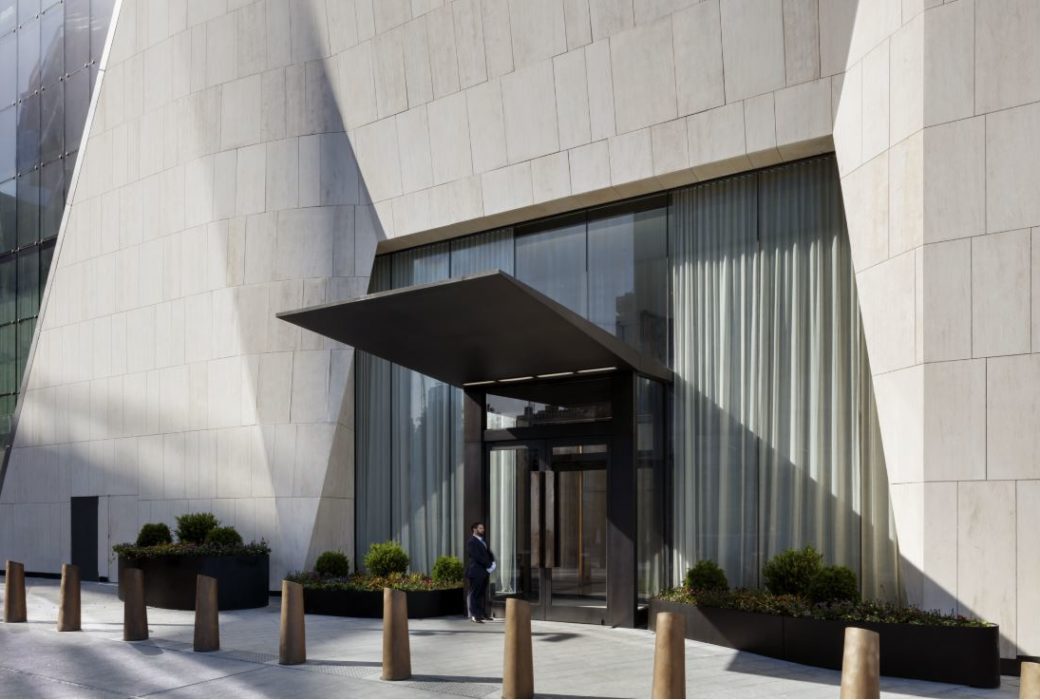 Architecture studio Diller Scofidio + Renfro is known for designing cultural centers and institutions, perhaps most notably the High Line, the elevated greenway that runs along Manhattan's West Side. Envisioning an 88-story residential tower was a first for them; their tallest previous project was 14 stories. But the firm behind the MoMA and the Shed in New York, the Broad in LA, and the Tide in London was excited to take on this skyscraper, which uses cold-bent glass to achieve its distinctive shape, evolving from the linear streetscape into a contoured, clover-like shape at the top. "The glass facade renders a typically brittle, rigid material as organic and supple," explains founding principal Liz Diller. "The fluid transition results in uniquely shaped amenity floors that mark the shift from rental to condo residential units."
Residence
Bed
Bath
Price
Int

SqFt

Ext

SqFt

Taxes
Common Charges
Floor Plan
Contact
74C
1
1.5
$2,950,000
1148
$36
$2,847
View
Contact
30A
2
2.5
$4,450,000
1782
$53
$4,236
View
Contact
80F
2
2.5
$5,150,000
1634
$51
$4,044
View
Contact
66D
2
2.5
$5,475,000
2010
$61
$4,831
View
Contact
38H
3
3
$5,495,000
2211
$67
$5,311
View
Contact
67E
2
2.5
$6,800,000
2497
$75
$5,980
View
Contact
PH84D
3
3.5
$8,435,000
2538
$79
$6,249
View
Contact
PH82C
3
3.5
$9,175,000
2617
$82
$6,545
View
Contact
73B
4
4.5
$10,975,000
3019
$98
$7,798
View
Contact
PH86B
4
4.5
$128,915,000
3174
$103
$8,213
View
Contact
PH83A
4
4.5
$13,810,000
3405
$110
$8,807
View
Contact
PH88A
3
6.5
$32,000,000
5211
$191
$15,242
View
Contact
25G
2
2.5
$3,850,000
1464
$45
$3,571
View
Contact
76D
2
2.5
$5,635,000
1747
$55
$4,352
View
Contact
At the north end of the High Line, Hudson Yards brought an array of renowned architects––including SOM, Thomas Heatherwick, and Diller Scofidio + Renfro––together to create an entirely new neighborhood. Among its luxury new developments, mall, and office buildings sit the instantly recognizable Vessel sculpture and the Shed arts center. Take in the city below from the glass-floored Edge, the highest outdoor sky deck in the Western Hemisphere, or stroll by the rotating murals on Eleventh Avenue, painted by artists like Deborah Kass and Willie Cole for the Hudson Yards HYxOffTheWall program.
David Rockwell is synonymous with high-end luxury. His designs have defined world-class restaurants and five-star hotels around the world. At 15 Hudson Yards, he brings his signature elegance to the 285 residences, which fall into five distinct categories: Plaza, Loft, Panorama, Penthouses, and Duplex Penthouses. Some features, like wide-plank white-oak flooring, floor-to-ceiling windows, and Miele appliances are consistent throughout, but residents can choose between two different color schemes: the lighter, more understated "Tonal" palette and the darker, richer "Contrast" scheme.
"The view is the thing," said David Rockwell, founder of the New York-based Rockwell Group, which is behind the 40,000 square feet of amenities at 15 Hudson Yards. That's certainly true of the "Skytop," the rooftop lounge and glass-encased terrace, but it's also true of the rest of the shared spaces, spread out over the 50th and 51st floors. These include a 75-foot swimming pool, a coworking space,  a screening room, and a gym curated by the Wright Fit. Another perk for residents: priority restaurant reservations and exclusive event tickets at Hudson Yards.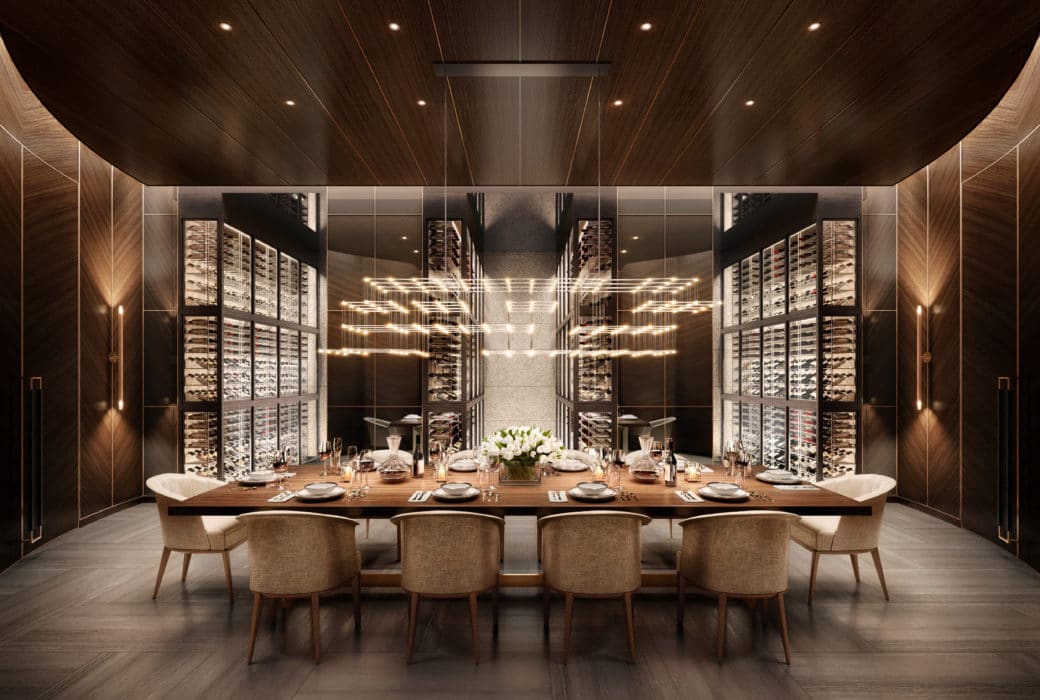 Amenities
In Luxury Condos, An Amenity By the Bottle
A few years after sales launched at the boutique condominium 30 Warren in New York City's Tribeca neighborhood, the building debuted an uncommon amenity: an in-house sommelier.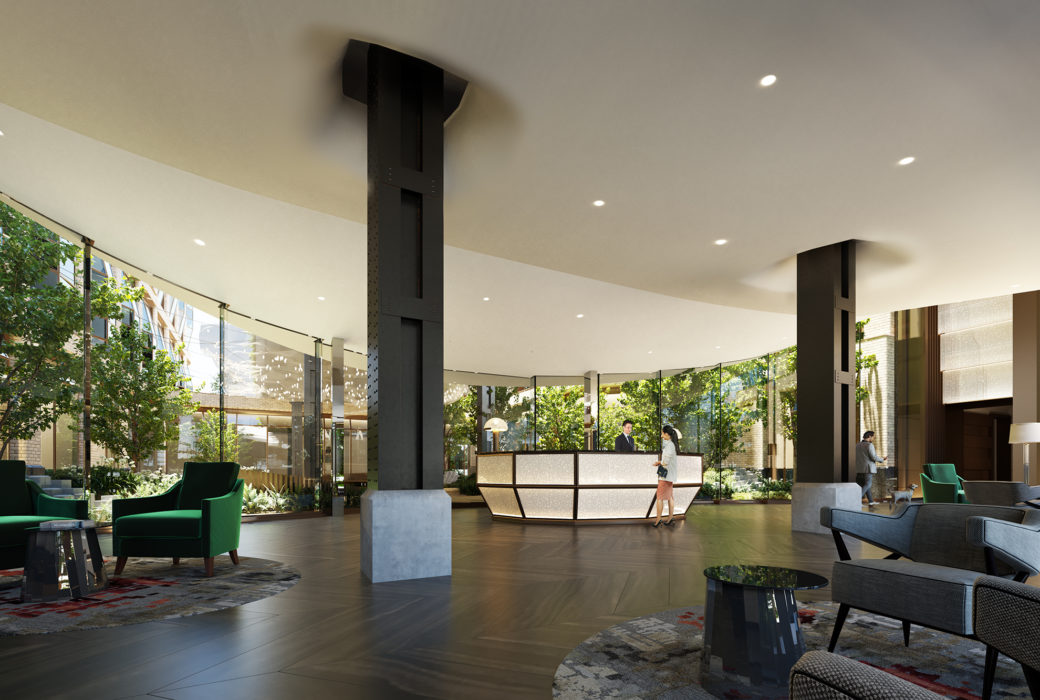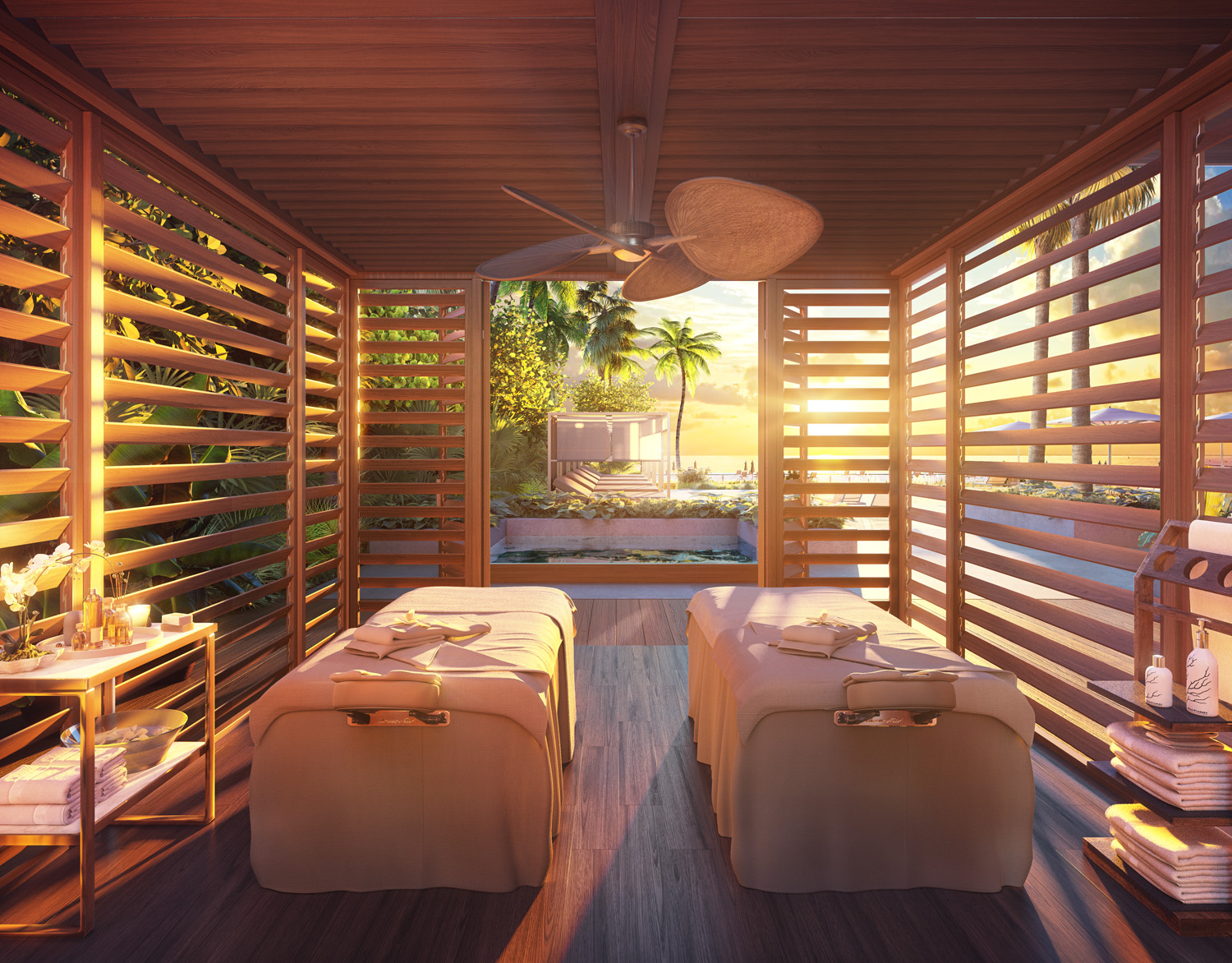 Amenities
The Cutting-Edge Amenities of 2020
Coworking spaces and top-of-the-line gyms are de rigueur in luxury condominium buildings. But as buyers look to the future of city living, the amenity possibilities broaden.