Places
New York: Where the Luxury Market Is Constantly Innovating
Sep 12, 2020 | By: LX Collection
The iconic New York City skyline is recognizable across the world. In recent years, the rise of high-end residential skyscrapers has cemented the reputation of this home to eight million people as a global destination for luxury real estate. Diverse and dynamic, New York appeals to everyone, from the Brooklyn artist to the Manhattan investor.
A Transformative Decade
The past decade has proved transformative for New York City real estate. In 2010, the city was still recovering from the 2008 housing crisis. It soon entered a high-growth period fueled by rezoning, low unemployment, and public and private investments in attractions like the High Line, Brooklyn Bridge Park, and Hudson Yards, a new neighborhood on the West Side of Manhattan. Prices began rising in 2013 with an influx of new luxury housing. By the end of 2019, the median home sales price had nearly doubled to $675,000 from $383,699 in 2010.
While Manhattan has long boasted one of the world's priciest housing markets, the past 10 years brought ultraluxury housing along what is now known as Billionaires' Row, off Central Park, to alter both the skyline and overall market. In 2016, the average sale price of a Manhattan home jumped by more than $100,000. It has since held steady at around $1 million.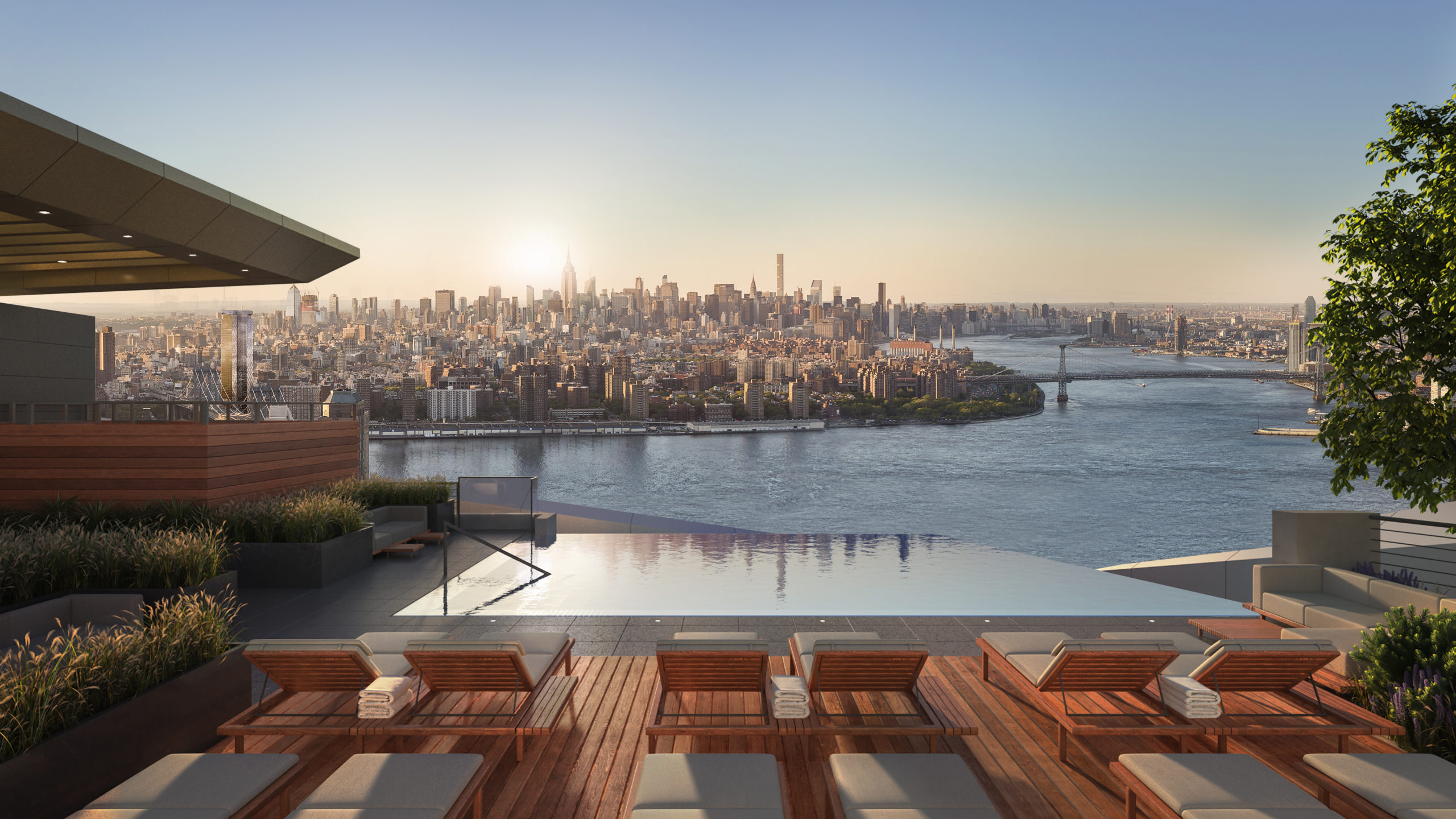 The median sales price for Manhattan luxury condos is $10.8 million, according to the Elliman Report, up from $9.6 million in 2015. As values increased, new investors were drawn to New York by the city's relative liquidity and stable prices in comparison with other powerhouse cities. The variety of investment opportunities hardly hurt, with properties that include iconic landmarks, new construction, and underutilized outer-borough warehouses. 
2020 kicked off with surging buyer interest in properties spanning all price ranges alongside consecutive month-over-month increases in average sales. COVID-19 quickened the slowdown of that trajectory, bringing reduced inventory and transactions. Real estate experts argue the pandemic has balanced out supply and demand as well as stabilized prices, hardly pointing to a crash for the city's durable and diverse market.
In a future where work and play will likely remain closer to home, New York City has the real estate to accommodate. 
New York's New Generation of Luxury Properties
Some things will never change for New York's City luxury real estate. Upper East Side cooperatives will always hold some of the city's most exclusive properties, and a perfectly preserved brownstone is unlikely to lose its charm.
But the luxury market is also constantly growing and innovating. In the past decade, outer boroughs like Brooklyn and Queens have become luxury destinations unto themselves, with a crop of new waterfront developments and former manufacturing warehouses transformed into chic condominium residences. Brooklyn is now a globally recognized brand with prices to rival Manhattan's. Though COVID-19 caused condo prices in Brooklyn to cool slightly, they remain strong: the average sales price came in at $1.08 million for the second quarter of 2020, a 5.4 percent decrease from a year ago. It's still a significant leap from the average sales price of $869,860 five years ago.
Manhattan's market has been shaped by Billionaires' Row, where developers have built superslim, ultraluxurious towers. One such tower, 220 Central Park South, obliterated the record for the most expensive home sale in the United States with a penthouse going for $238 million.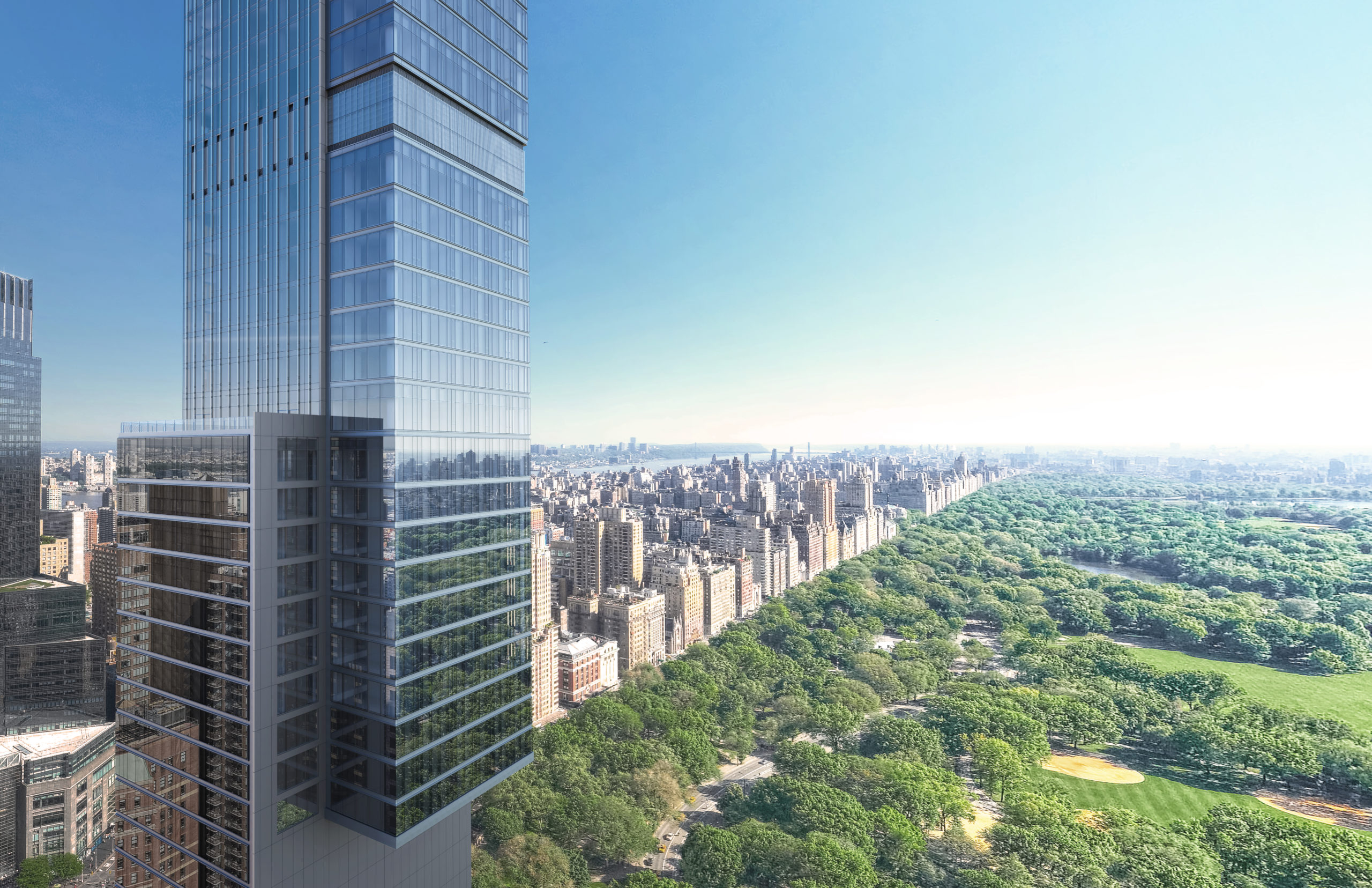 Manhattan is not only home to a new class of luxury towers, but it has now added a new luxury neighborhood built on top of a railyard. Hudson Yards, which opened its first phase in 2019, is redefining the live/work/play ethos that's increasingly saturated New York real estate. In a future where work and play will likely remain closer to home, New York City has the real estate to accommodate. 
There's nothing New York can't offer its millions of visitors and residents. Dining, theater, the arts, culture, world-class open space: there is an abundance of options at every price range and in every borough. The city encompasses 76 Michelin-rated restaurants, more than 1,700 parks ranging from wetlands to waterfront promenades, and hundreds of cultural institutions and historic sites. 
The sheer diversity of the city attracts people from around the globe, too, whether to open a restaurant specializing in their home country's cuisine or to expand their global investment portfolio. The United Nations headquarters only underscores New York's status as a city that easily accommodates international energy and sophistication.