Places
Seven Sites to Visit Virtually at Open House New York
Oct 15, 2020 | By: LX Collection
For nearly two decades, Open House New York has granted access to some of the city's best architecture and urban spaces in one October weekend, and the adventure isn't stopping now. In a year when much of the city has been closed, and access to normally bustling places has been limited, OHNY takes on new meaning. 
The event, which runs Oct. 17-18, will look different than in years past—think self-guided and virtual tours rather than on-site visits—but it will still grant an inside look at private homes, exciting new public spaces, and architecturally significant sites. And while you may not be able to visit these places in real life, there is one upside to OHNY going digital: many events do not require reservations. Here's what we're looking forward to most.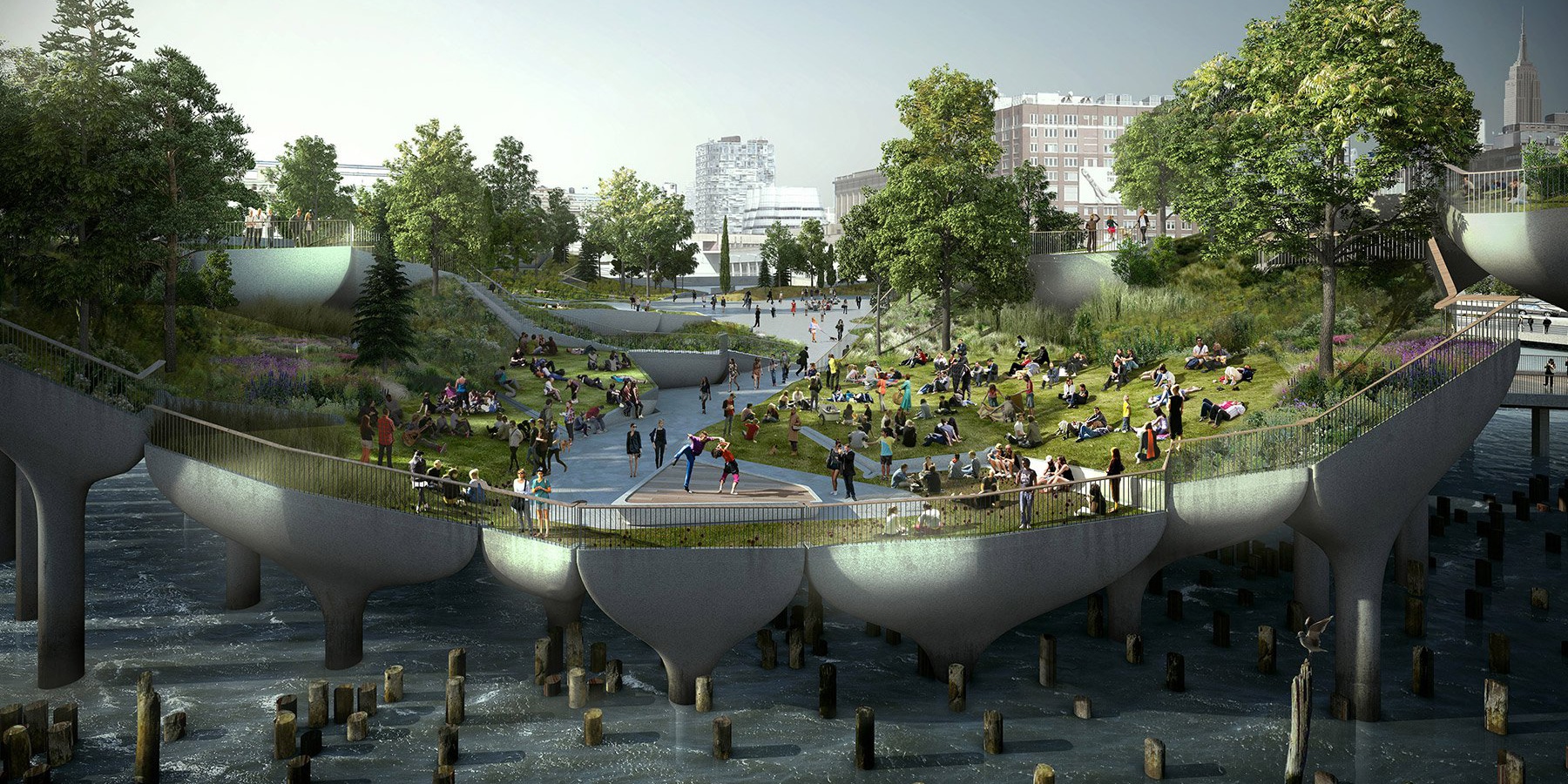 Little Island
New York's newest park-in-progress looks like a colony of mushrooms sprouting from the Hudson River at West 13th Street. The futuristic Little Island, designed by Heatherwick Studio, is on track to open next spring, and this virtual event will provide a first-look tour of the 2.4-acre green space, which is part of Hudson River Park. Key construction and design partners will speak about the project, and guests will have a chance to ask questions in a live Q&A.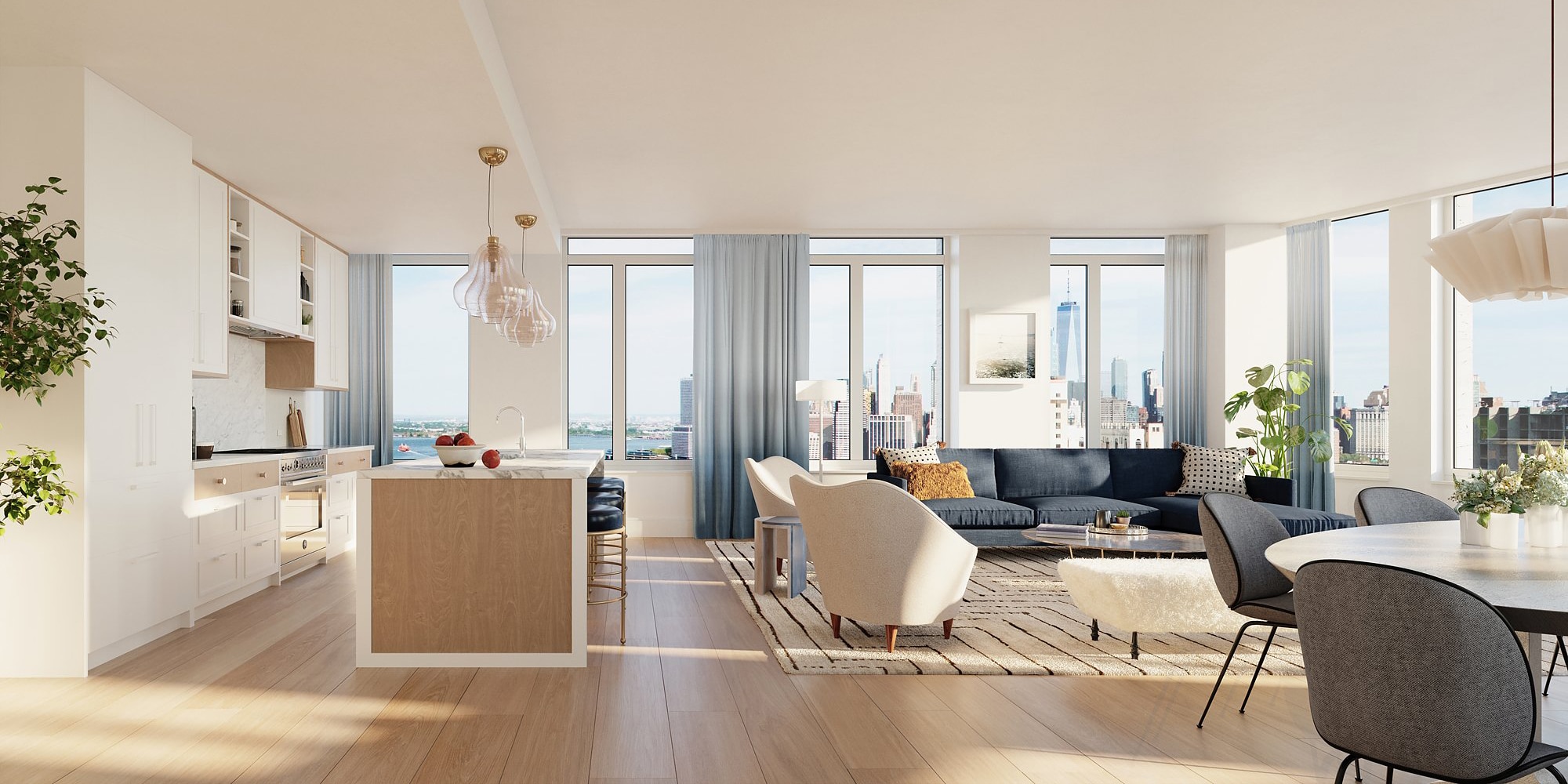 One Clinton
The design team of One Clinton, an under-construction 36-story condo tower in Brooklyn Heights, will give a tour of the nearly completed building. Marvel Architects designed the triangular limestone structure, Studio DB did the amenities and finishes, and interior designer Rebecca Robertson created the 21st-floor model unit that will be on display in this first look.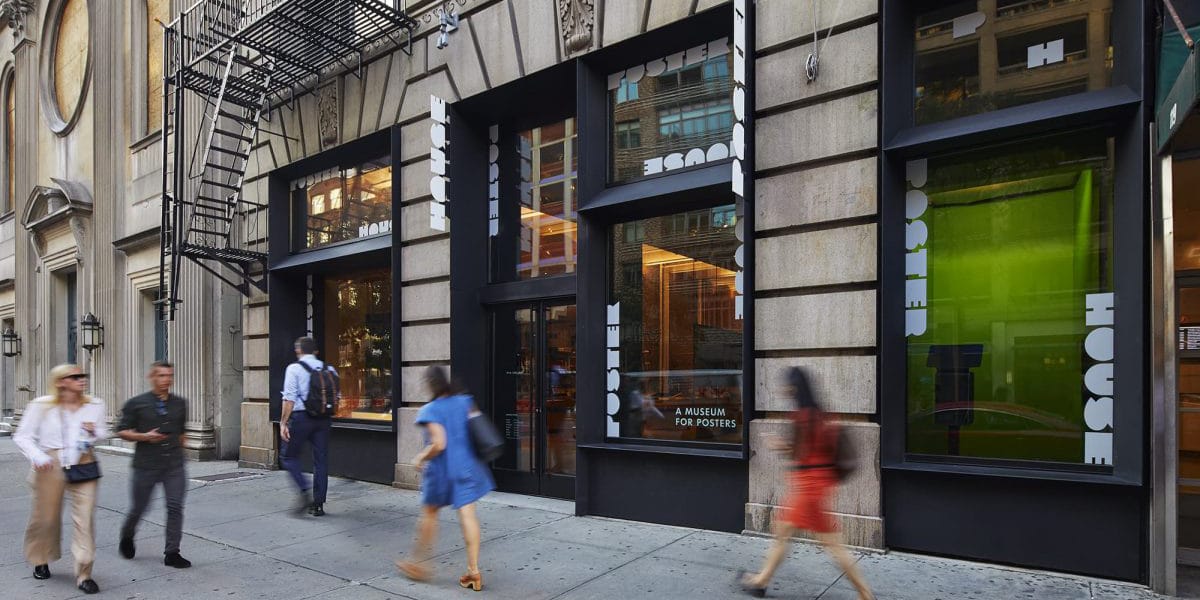 Poster House
Go behind the scenes at Poster House, the first and only museum in the US dedicated to posters. Collection manager Melissa Walker will discuss the museum's conservation efforts—the organization's goal is to "investigate this large-format graphic design and its public impact"—and showcase newly acquired letterpress posters from famed printer Amos Kennedy and advertising campaigns for McDonald's and Dukes Bread. She'll also give a sneak peek at what's to come for the museum in 2021.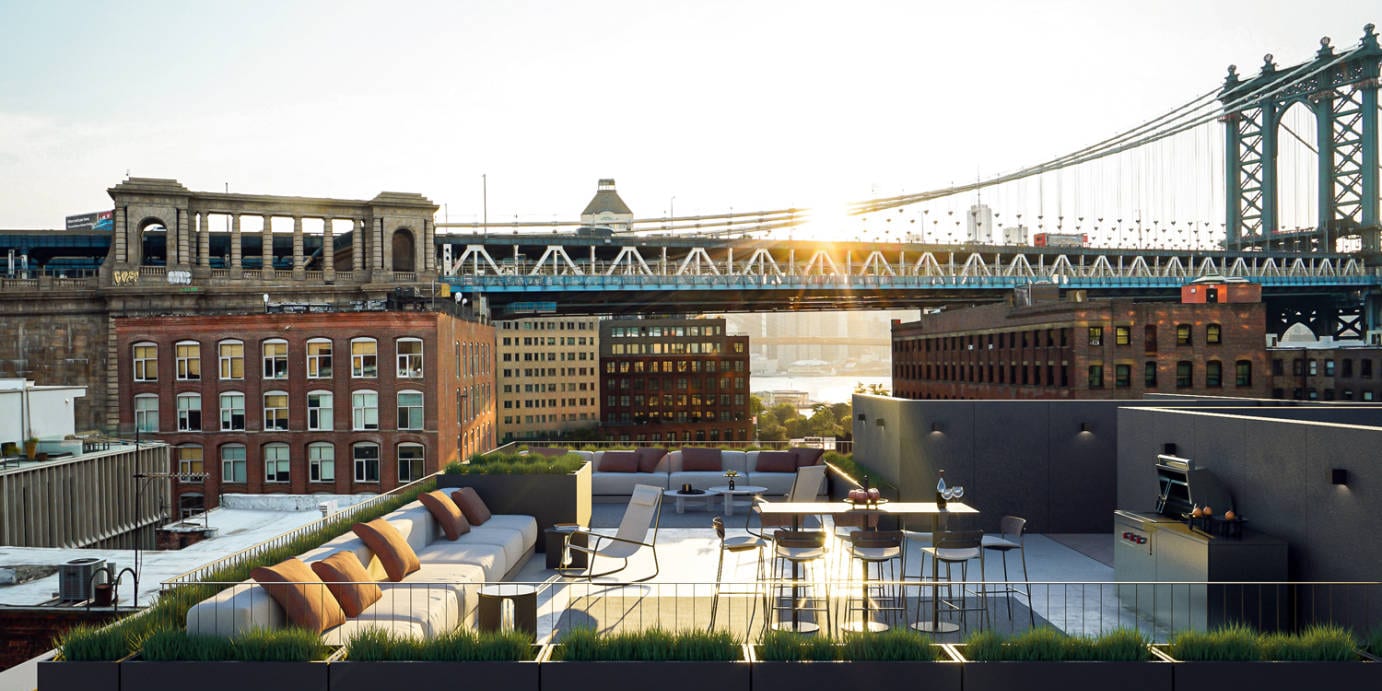 168 Plymouth
Factory-to-residential loft conversions are a dime a dozen in New York, but 168 Plymouth in Dumbo is unique. It's made up of two historical structures, the 1891 round arch style Brick & Timber building and the 1921 Concrete Daylight Factory, and features contemporary additions by Alloy. The tour will take you behind the scenes of the construction process, and into a finished residence and an in-progress penthouse. Units here are currently priced from $2 million to $6.85 million.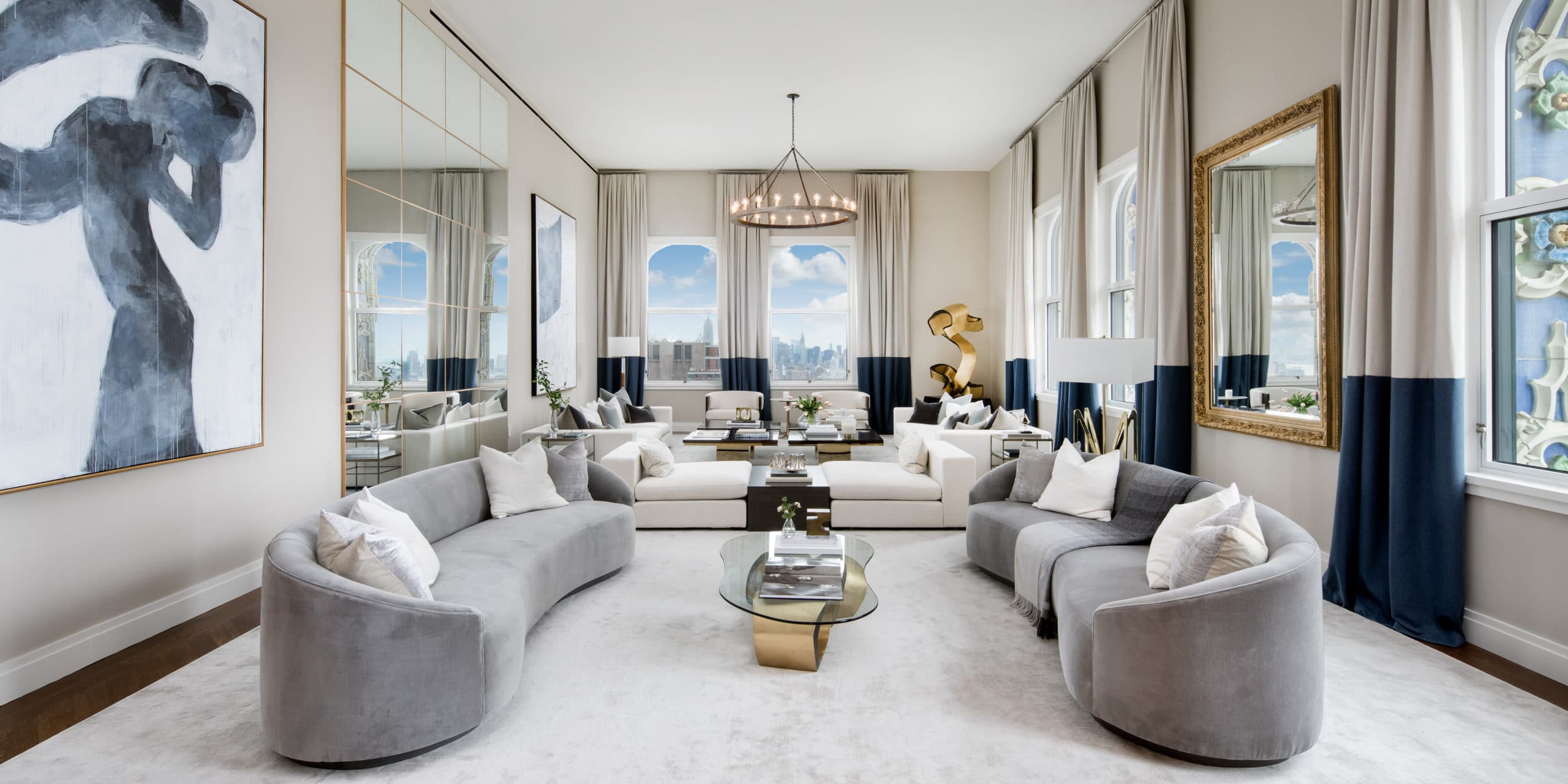 Woolworth Tower
Get up close and personal with the iconic terra-cotta facade of the Woolworth Tower during a virtual tour of Pavilion A, a 6,700-square-foot condo on the 29th floor with a duplex terrace that shows off the building's architecture, putting you eye-level with the iron detailing and ornamentation of the building's crown. The home, which is on the market for $29.85 million, is one of 32 condos that Alchemy Properties created over 29 floors of the landmark building.
Edge at Hudson Yards
The 100th-floor observation deck at Hudson Yards—the highest outdoor deck in the Western Hemisphere—had to close just two days after its opening due to COVID-19, so consider this virtual event its welcome-back party. Edge reopened in early September with limited capacity, and during this armchair visit, you'll have the opportunity to hear from Marianne Kwok, design director at KPF, about her inspiration for creating the show-stopping space.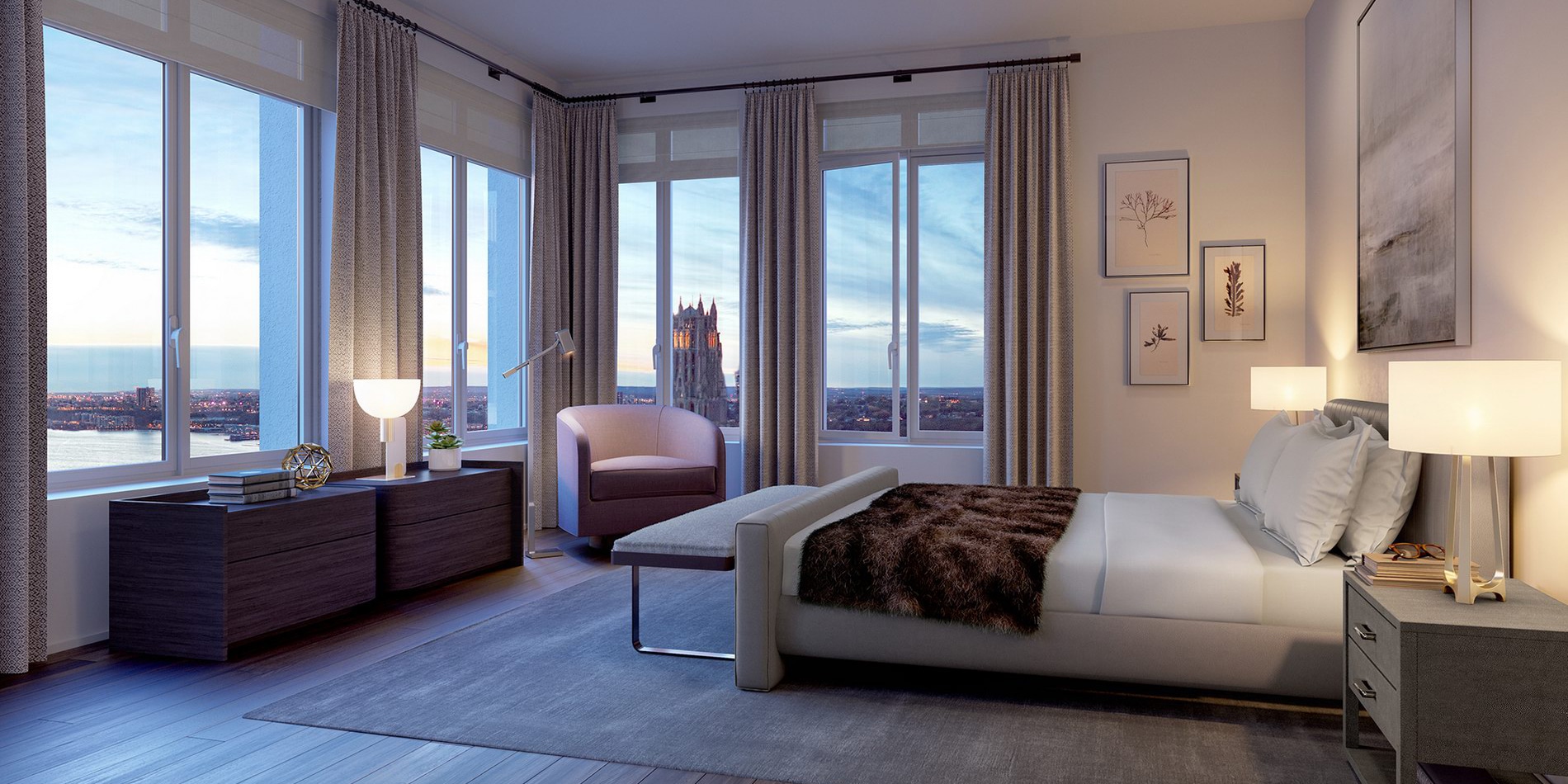 The Vandewater
Designed by INC Architecture and Design and developed by Savanna, The Vandewater is bringing 183 luxury condos to Morningside Heights just north of Columbia University on West 122nd Street. The 33-story structure is inspired by the city's iconic art-deco architecture, and this virtual tour, led by Adam Rolston of INC and Christopher Schlank of Savanna, will take you through a completed model unit and an in-progress condo on an upper floor to showcase the Hudson River and skyline views.