Sponsored |
Amenities
Manhattan's Art Deco-Inspired Centrale Offers Privacy and Tranquility
Dec 22, 2020 | By: LX Collection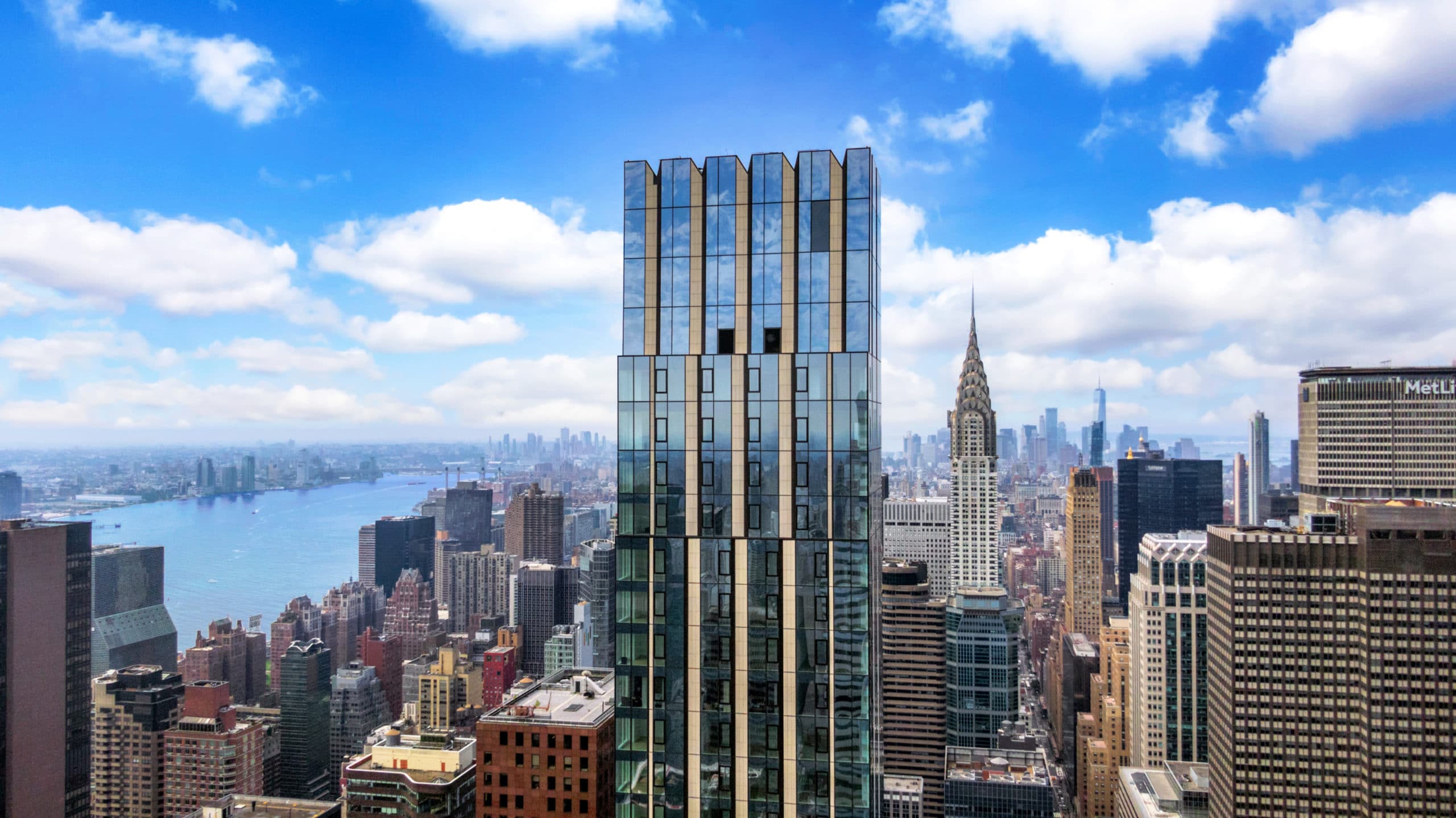 The Centrale, a newly constructed residential building in the center of Manhattan on East 50th Street, offers all the accommodation and nuanced glamour of iconic New York. "We found our inspiration for the building, first and foremost, from the neighborhood and the very rich history of art deco," explains Craig Copeland of Pelli Clarke Pelli Architects. 
"A lot of those deco buildings play off of certain materials that have a sparkle to them. We weren't going back to the 1920s to imitate but really to take the contemporary technologies and techniques that were available and amplify them." Champalimaud, the design firm well-known for the world's most elegant hospitality projects, collaborated with Pelli Clarke Pelli to outfit all 71 stories with an array of amenities spanning common rooms, a wellness center, and a 75-foot lap pool, as well as residences unparalleled in their design. 
In a contemporary environment where one's private space is itself pure luxury, perhaps the building's ultimate luxury is the grand arrival: the sheltered porte-cochère that runs the length of a city block, with a valet. "It ensures a quality level that is unparalleled," says The Centrale's Director of Sales, Gail Sankarsingh. "It is one of the features of the building that really appeals to residents." And for those looking to function in complete anonymity, there is an additional concealed residents' entry on 49th Street, where, she emphasizes, "absolutely no one will see you."
The entire building is a modernist vision that raises the standards to create your own sanctuary and pocket of the world.
The current demand for privacy is higher than ever, and The Centrale provides this necessity on every practical and personal level. For the most exclusive and private events, the main elevators may be locked for individual access. One can indulge in the spa amenities that include the double height pool area, crafted in travertine and light woods, and the adjacent steam room. A yoga studio and private treatment rooms allow residents to schedule reservations for private instruction or massage services. Unique local partnerships, including one with Saks Fifth Avenue, offer the optimum luxury in personal shopping. "There is a huge demand for that level of discretion," Sankarsingh says. "The entire building is a modernist vision that raises the standards to create your own pocket of the world." 
Capturing light and shadow was paramount throughout, the better to show the Great Room, a 36-foot, triple-height space featuring an installation by Pascale Girardin, or the Club Room with a fireplace and dazzling, open-air, all-season terrace. As Winston Kong of Champalimaud says of the ethereal spaces, "We wanted to create a home and residence that had a bit of magic and felt like a special place to come home to." Indeed, if today's Jay Gatsby were looking for comfort and seclusion on the East Side instead of in West Egg, he would find it here.