Architecture
Behind the Rarefied Real Estate of Billionaire's Row
Aug 31, 2021 | By: LX Collection
New York's Billionaire's Row is a proving ground for how luxury real estate can reach new heights. These towers—some of the tallest residential buildings in the world—contain magnificent homes as architecturally lofty as the air at 1,000 feet. What does it mean to live at the pinnacle of high-end living in the 21st century? These seven buildings, which line Manhattan's most glamorous throughways and offer sweeping views of the skyline and Central Park, all answer this question in their own creative way. But they all share one trait: Each has gone beyond the expected with architecture, design, and amenities whose sheer ingenuity will entrance even the most seasoned of homeowners.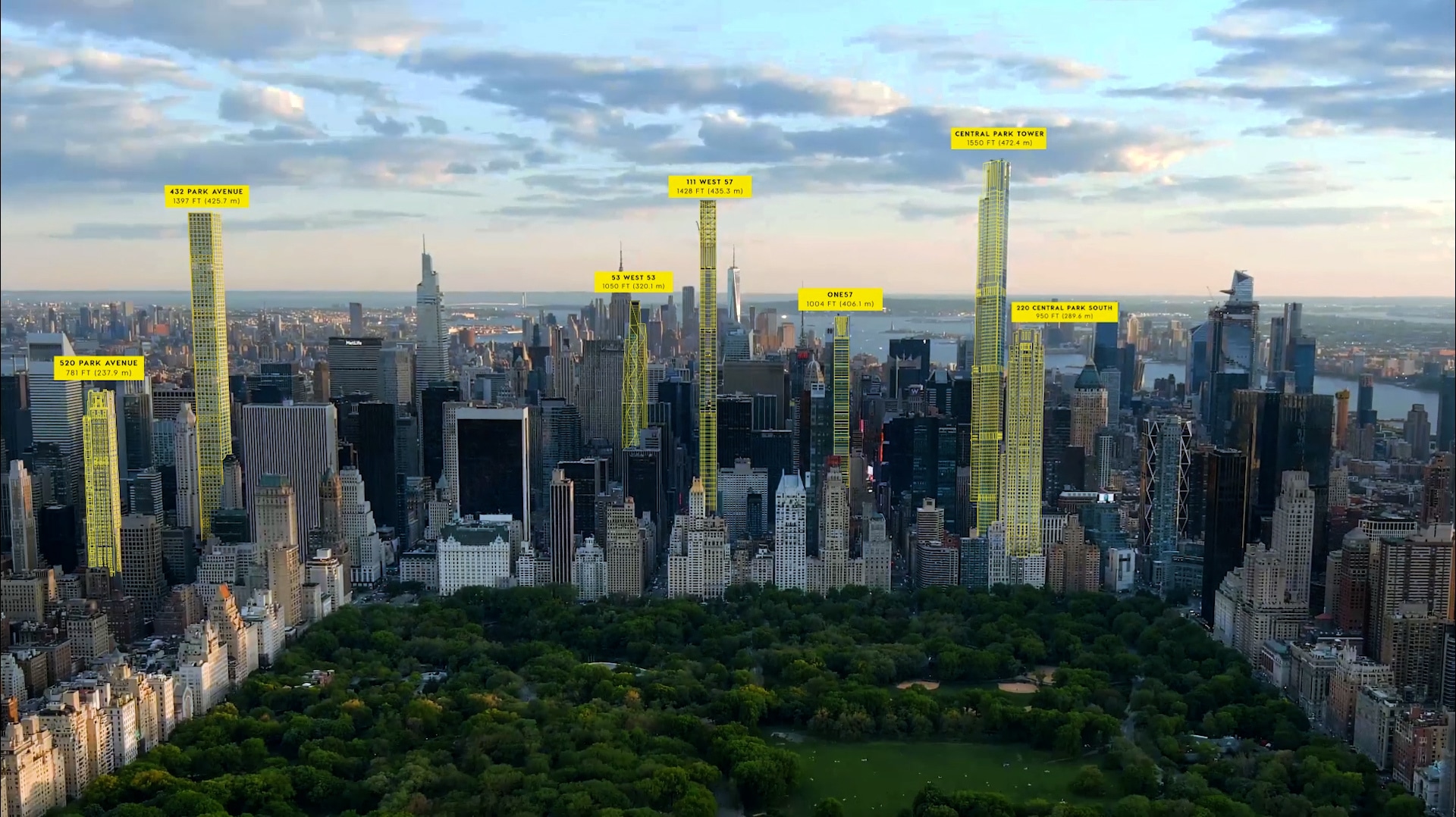 520 Park Avenue
Designed by Robert A.M. Stern for Zeckendorf Development, 520 Park Avenue is a singular mixture of the classic and the contemporary. With a limestone facade, marble archways, and a European-style courtyard garden, it harkens back to an era before glass and steel, but at 781 feet, it commands views of Central Park and the New York of the future.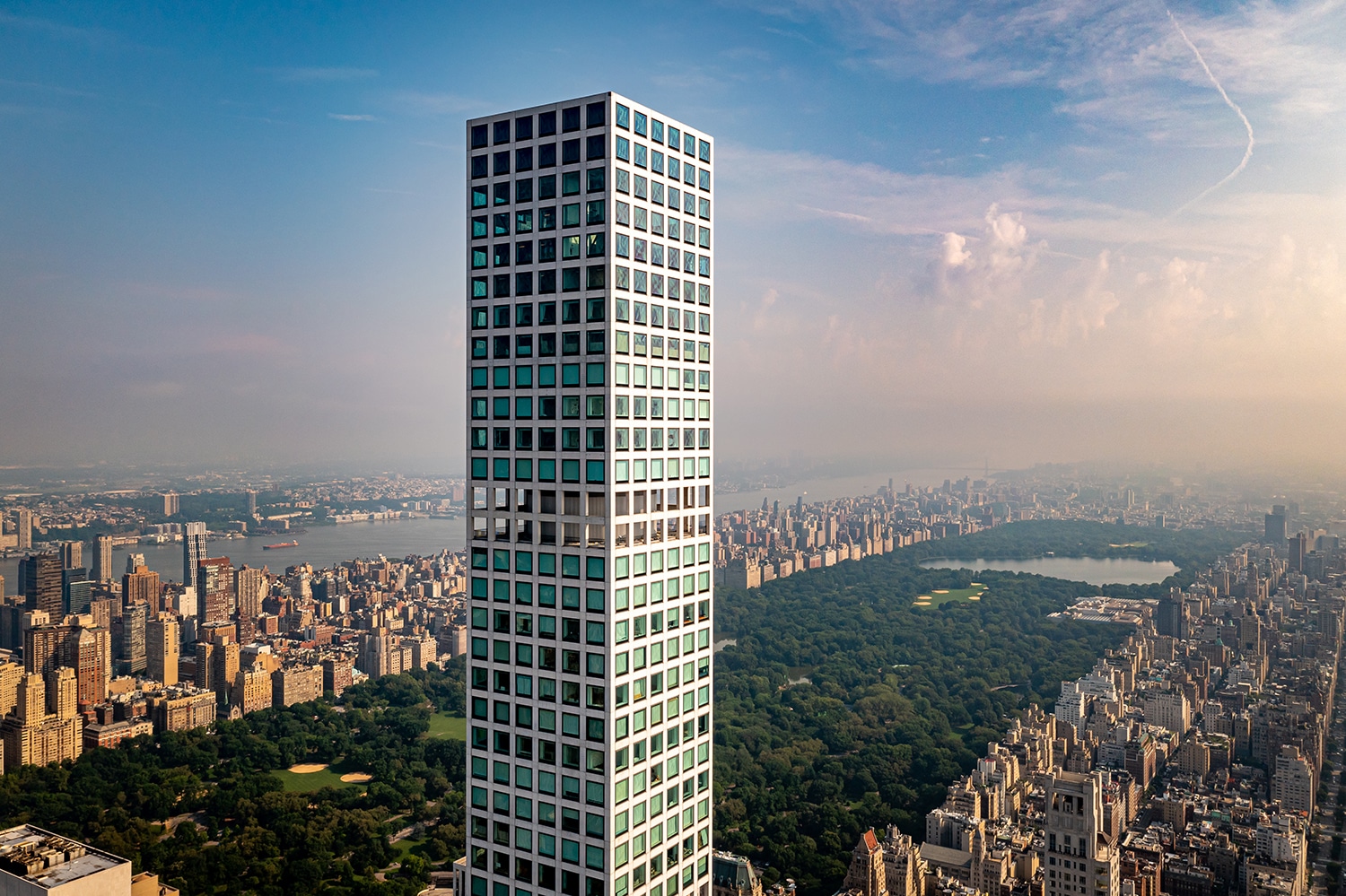 432 Park Avenue 
At CIM Group and Macklowe Properties' 432 Park Avenue, the home as a work of art has been realized in every apartment. This has been done in the most literal fashion by artist Hiroshi Sugimoto, who was commissioned by the owners of a five-bedroom residence to build out the space in accordance with his inspired use of traditional Japanese materials. There is no place like this on Earth — a place where a true collaboration between a homeowner, a designer, and architect Rafael Viñoly promises to realize the dream of living inside a sculpture or a painting in a building where every sprawling residence is a canvas of possibility. 
53 West 53
Rising above and alongside the Museum of Modern Art, 53 West 53 is an architectural feat actualized by Jean Nouvel and Hines. The building's exterior bracing expresses a contemporary take on architecture, but interior designer Thierry Despont created a timeless oak-paneled lobby for residents. Upon purchase in the building that is itself a work of art, residents receive benefactor-level passes to MoMA.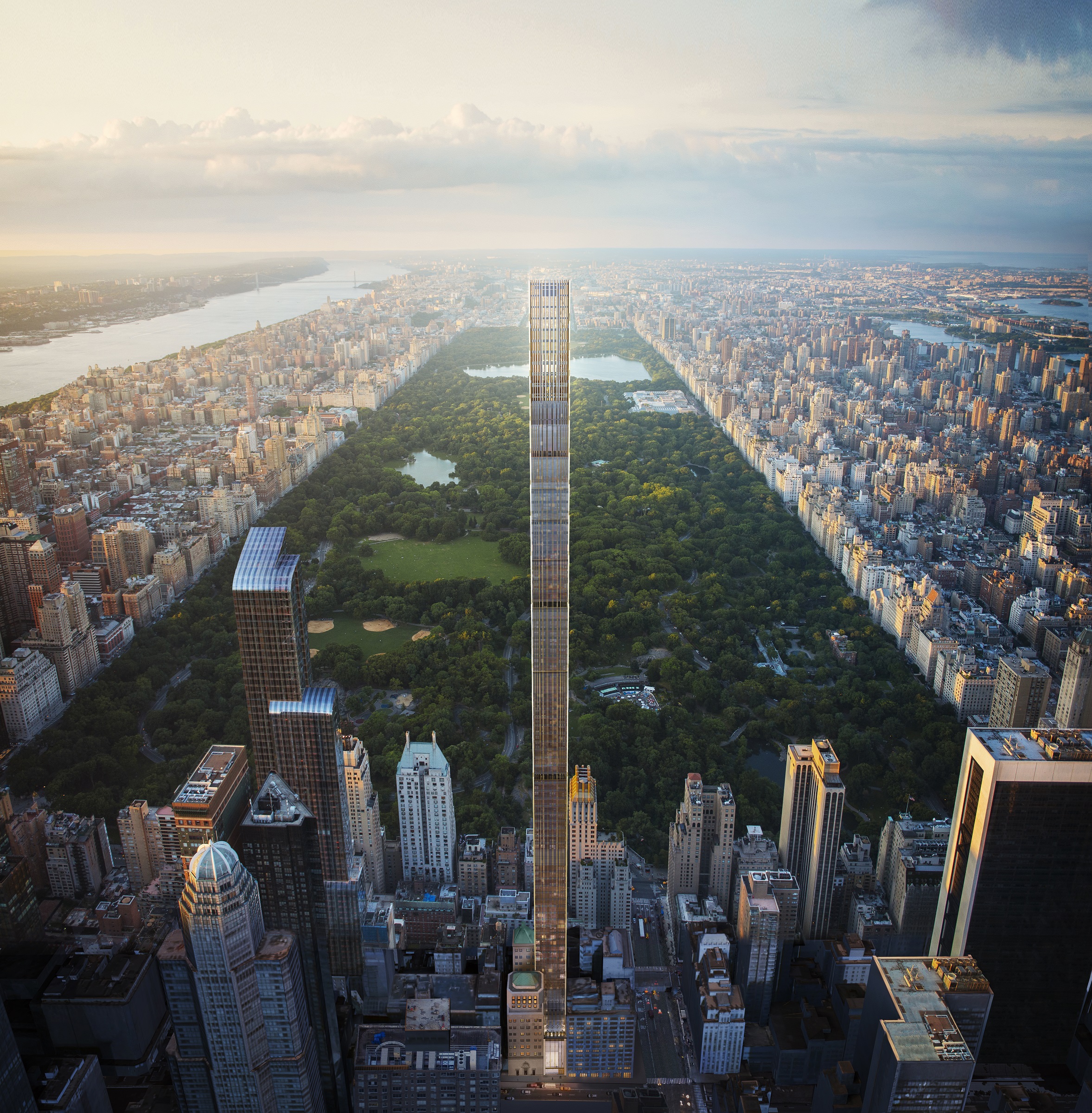 111 West 57th Street
JDS Development Group and Property Markets Group built the tower of 111 West 57th Street alongside the original Steinway Hall, taking that foundational history and sending its glamour soaring into the sky. Aligned with the middle of Central Park South, the tower by ShoP Architects is clad in terra-cotta and bronze, giving it a sophisticated, warm glow. At 60 feet wide and 1,428 feet tall, this slender supertall tower has a width-to-height ratio of roughly 1:24. 
One57
With Park Hyatt New York at its base, One57 by Extell Development and architect Christian de Portzamparc offers its residents luxury hotel amenities year-round. With a five-star hotel behind its impressive list of services, you'll find thoughtful details at every turn, like an underwater soundtrack courtesy of Carnegie Hall in the indoor swimming pool, and sand quartz treatment beds at the Spa Nalai. At this peak of luxury, it's no wonder that Michael Dell bought a $100 million residence here, and that recent buyers include Kenneth Lowe, the founder of HGTV.
220 Central Park South
Another Robert A.M. Stern masterpiece, 220 Central Park South looms stately over Central Park with its limestone facade and signature riff on classic pre-war design. The address New York Magazine headlined as the building "billionaires can't get enough of," it garnered the top 22 sales in New York City between 2019 and 2020, and boasts the largest residential sale in the city's history with Ken Griffin's $238 million acquisition of a residence spanning the 50th through 53rd floors. Featuring its own off-street motor court, this is a place where the finest materials and park views bring you the sensuality of the natural world refined to perfection.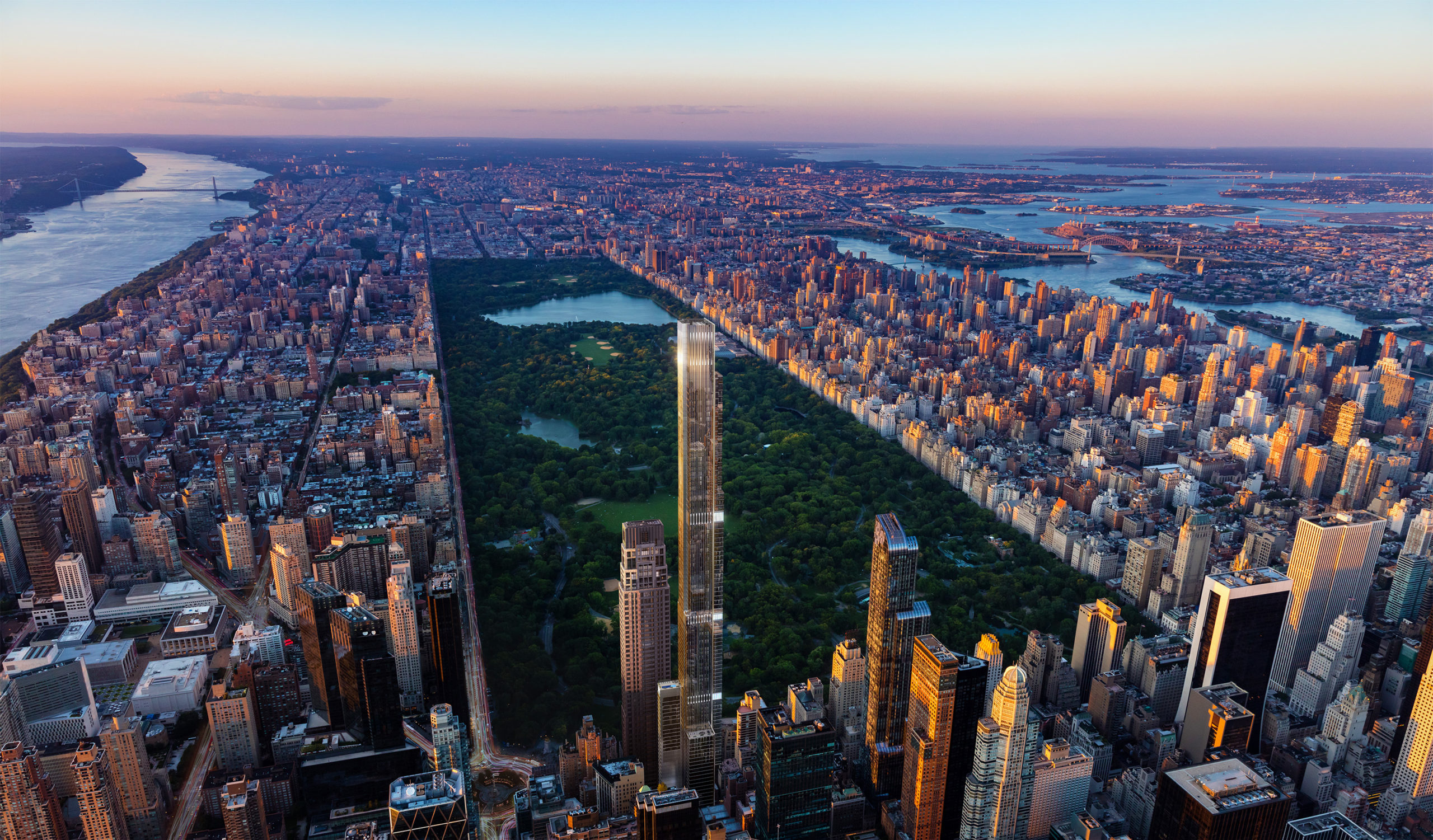 Central Park Tower
Visionary developer Extell's Central Park Tower is the tallest residential building in the world at 1,550 feet. Its remarkable design by architects Adrian Smith + Gordon Gill has achieved the impossible: a building of equal parts power and delicacy, which mirrors the city it graces in its reflective surface. Its amenities are top-notch, too. Renowned event planner Colin Cowie, who has worked with celebrities like Oprah Winfrey and Tom Cruise, serves as the building's lifestyle specialist and as a for-hire event planner for residents. This skyline-defining marvel offers river-to-river views and the nightly constellations of both stars and city lights.