Location
Midtown, New York: A Mélange of Architecture and Entertainment
Feb 17, 2022 | By: Elissaveta M. Brandon
New York City wears its heart on its sleeve. It is euphoric and vulnerable and expressive, and nowhere is that truer than in Midtown Manhattan. Located just south of Central Park, Midtown is where architecture, entertainment, business, and culture converge into a who's who of New York City landmarks. Midtown is home to unrivaled architectural masterpieces like the Empire State Building, the Chrysler Building, and Rockefeller Center. Midtown has Bryant Park, where New Yorkers love to gather for a summer picnic or winter ice-skating. It has Grand Central, whose main concourse looks like a perpetual movie set. And it has Fifth Avenue—a shopper's paradise that includes iconic storefronts like Tiffany & Co., Bergdorf Goodman, and Saks Fifth Avenue.
Perhaps that's why the neighborhood feels like a kaleidoscope of all things New York—the kind of neighborhood that keeps you on your toes and pulls you in every direction, vying for your attention. To walk the streets at night is to feel alive as the city rushes past you—always pulsing, always singing. Because Midtown is where the music is, you can see an opera at Carnegie Hall, listen to some jazz at Lincoln Center on Columbus Circle, and catch a musical in one of the 41 Broadway theaters dotted around Times Square.
The neighborhood is also rich with luxury condominium developments, from the skyline-piercing supertalls of Central Park Tower, 111 West 57th Street, and One57 to the MoMA-adjacent 53 West 53 and The Bryant, a terrazzo-clad building named after the park it overlooks.
Places to Know:
When hunger calls, you can set off on a journey around the globe in the neighborhood's hundreds of restaurants. Where else can you eat refined French seafood at Le Bernardin, Scandinavian at Aquavit, and trendy tacos at Empellón? Midtown is a culinary cornucopia that extends all the way to the street, with popular institutions like the Halal Guys food cart on 53rd Street and Sixth Avenue. For an altogether different experience on 53rd Street, there's also The Modern, the Michelin-starred contemporary restaurant at the Museum of Modern Art.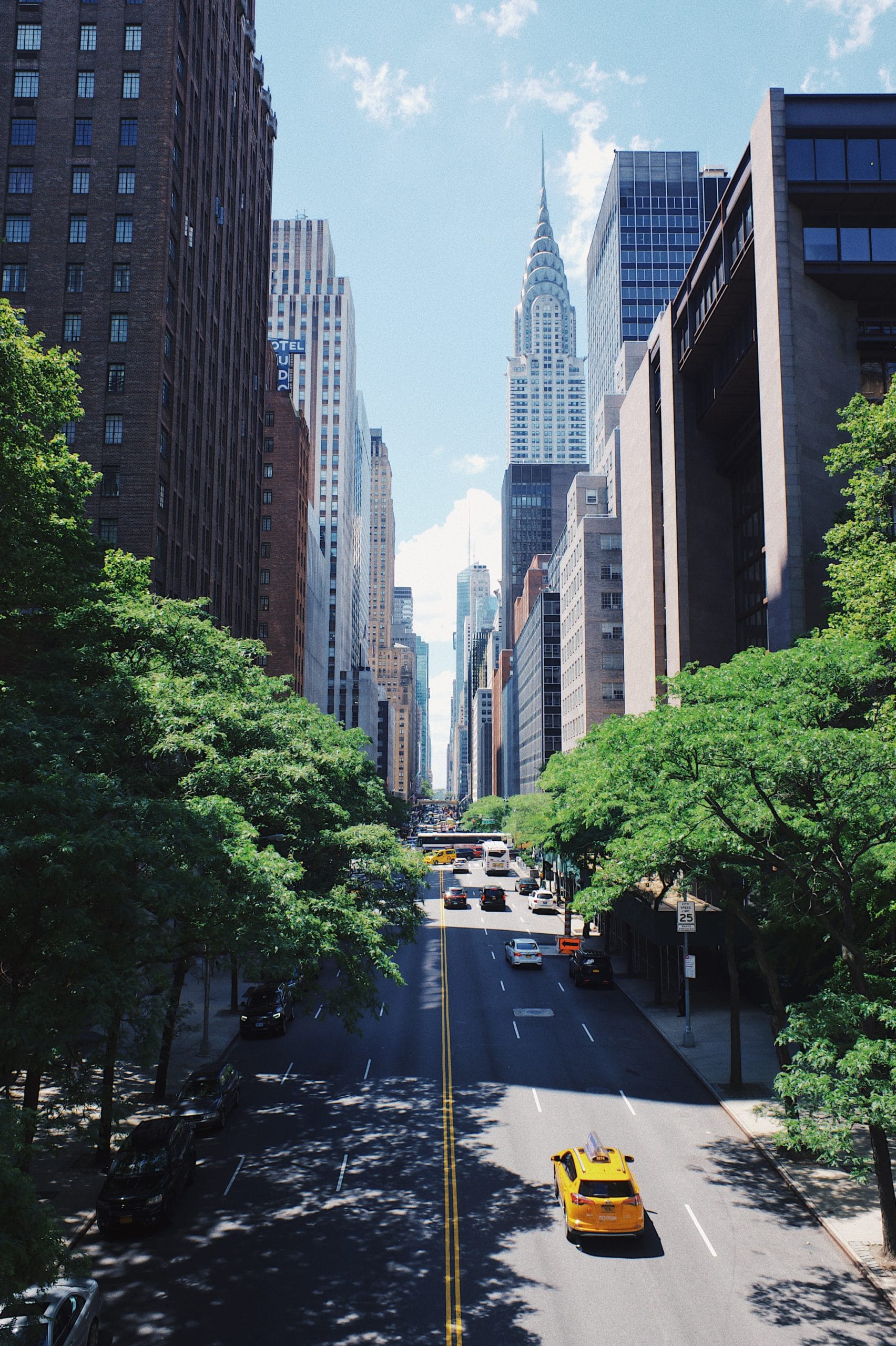 With rotating exhibitions and an oasis-like sculpture garden that is now accessible to the public, MoMA provides a welcome respite from the urban frenzy around. And while the museum has been a cultural anchor in Midtown since the 1940s, there are other treasures hidden in plain sight. Just a few steps from the Empire State Building, for example, the Morgan Library & Museum takes you back to turn-of-the-century New York. Designed by renowned architect Charles McKim, the 116-year-old, palazzo-style library holds a striking collection of rare artifacts, drawings by the likes of Picasso and van Gogh, and historical manuscripts.
Neighborhood Boundaries: 
Midtown proper—that is, the neighborhood excluding the extension of Midtown East and Hell's Kitchen to the west—covers the area from 34th through 59 Streets between Third and Eighth Avenues.
The Stats: 
According to real estate search engine and data site StreetEasy, the median sale price for a condominium in Midtown in 2021 was about $2 million.
This is the ideal neighborhood for… 
…those who like to be in the heart of it all. Midtown may be home to glass towers and tourist attractions, but it is also brimming with history and dozens of cultures rubbing shoulders with one another. It is, literally and figuratively, the center of Manhattan.