The Hayworth
Upper East Side, New York
1289 Lexington Ave, New York, NY 10028, USA
At first glance, The Hayworth exudes subdued elegance, a profile that's fitting for its location on the Upper East Side. But rest assured that every aspect of this intimate condominium development was impeccably planned by world-class architects, artists, designers, and programmers. The building itself is the work of HOK, renowned for their sharp, smart designs (including LaGuardia Airport's new Terminal B and the angular and functional Mercedes-Benz Stadium in Atlanta). Interiors by SheltonMindel feature luxe materials, high-end fixtures from Gaggenau and Kohler, and canted bay windows that optimize views of the New York City skyline. And developers partnered with the 92nd Street Y, giving residents unique access to the institution's roster of experts on early-childhood education and to its diverse array of talks and cultural events.
Developed By Ceruzzi Properties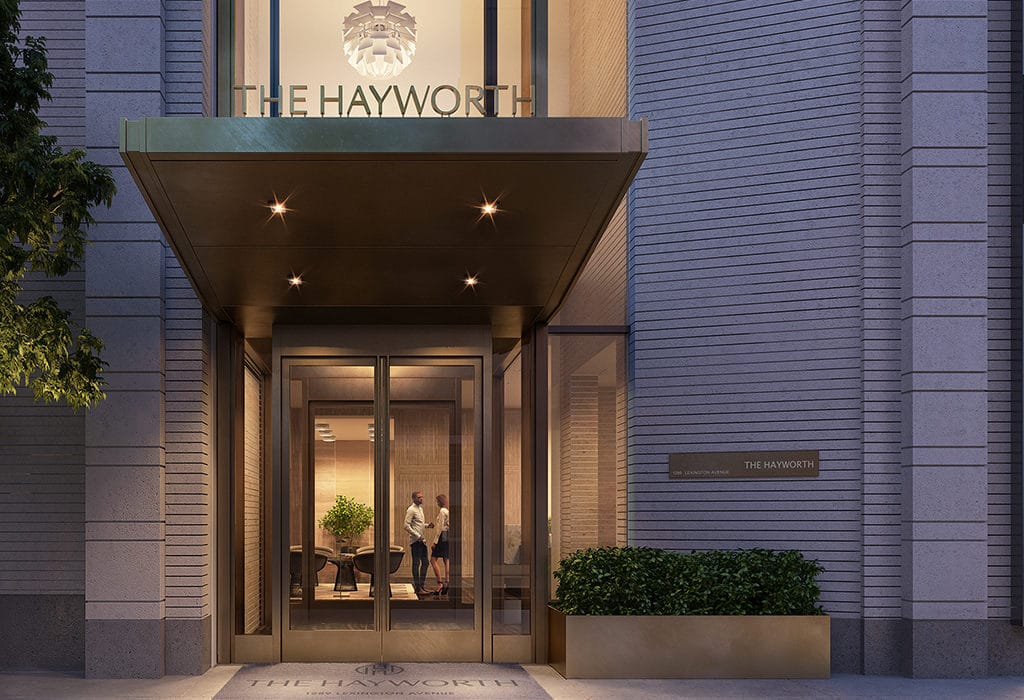 HOK, the largest architecture and engineering firm in the United States, is known for its often curvy, retro-futuristic style. Here, their aesthetic is tamped down to give the 21-story glass-and-stone structure a classic, timeless appeal that's in keeping with the vibe of the neighborhood. Still, classic is far from boring. Highlights include diagonal canted bay and corner windows and a facade that fuses limestone, glass, and dark metal.
Known for its designer shops and designer-clad residents, the Upper East Side has an elegant and refined vibe that feels somewhat removed from the frenetic energy of lower Manhattan. Here you'll find Museum Mile—the Metropolitan Museum of Art, the Guggenheim, the Neue Galerie, among others—and Central Park, as well as some of Manhattan's most elite private schools.
Designed by Lee Mindel of SheltonMindel, the 61 units, ranging in size from two bedrooms to five bedrooms, carry on the classic-but-luxe vibe: Calacatta Calvani marble kitchen islands, Glassos countertops and backsplashes, custom walnut kitchen cabinetry, and Kohler bathtubs. Notably, residences forgo the usual floor-to-ceiling windows for more wall space for custom artwork—which seems fitting, given The Hayworth's proximity to Museum Mile.
The partnership with the legendary 92nd Street Y is a special perk that will keep The Hayworth's families and individual residents active and informed throughout the year. Meanwhile, the on-site fitness facilities were designed by The Wright Fit, which specializes in functional performance training and high-end gyms for condominium developments. A rooftop deck with barbecues and communal tables, a children's playroom, a lounge, and a conference room are other exclusive amenities that contribute to the overall sense of well-being and comfort.
24hr Doorman
Children's Playroom
Concierge
Fitness Center
Library
Lounge
Outdoor Grills
Outdoor Space
Terrace
Yoga Studio
The Hayworth
Property Overview
Located in the heart of the upper east side of New York City, The Hayworth is an elegant and intimate property designed by renowned global architecture firm HOK. Tucked away from the frenzied energy of lower Manhattan, The Hayworth is located within walking distance of New York's famed museums, private schools, acclaimed restaurants, Madison Avenue shopping and best-in-class medical care. The property features modern and luxurious interior design from acclaimed interior design firm Sheltonmindel.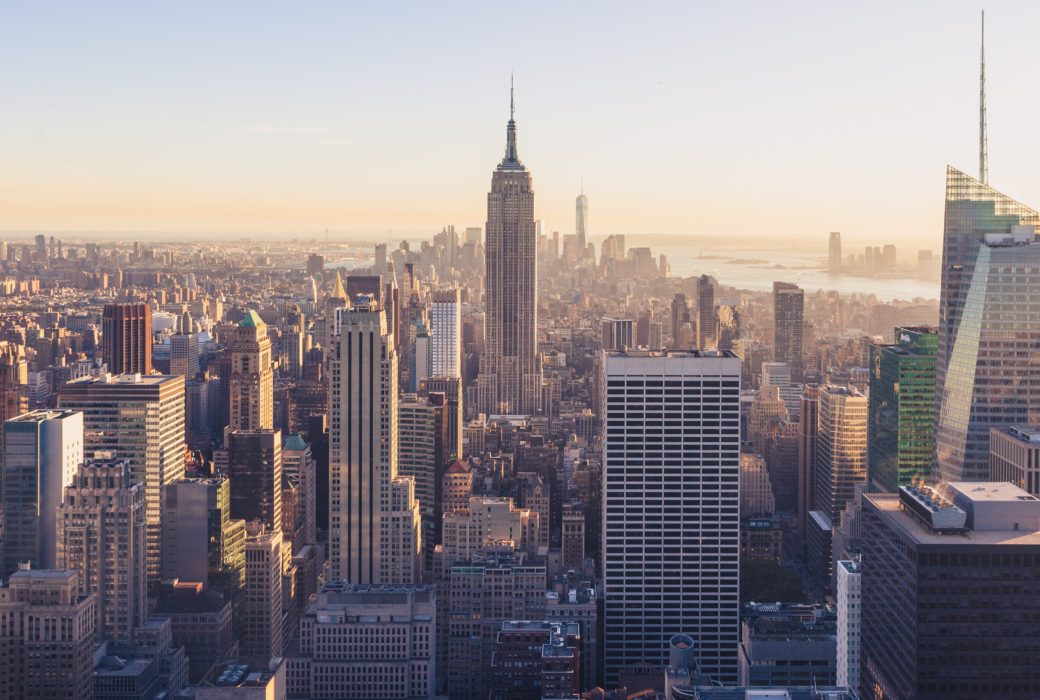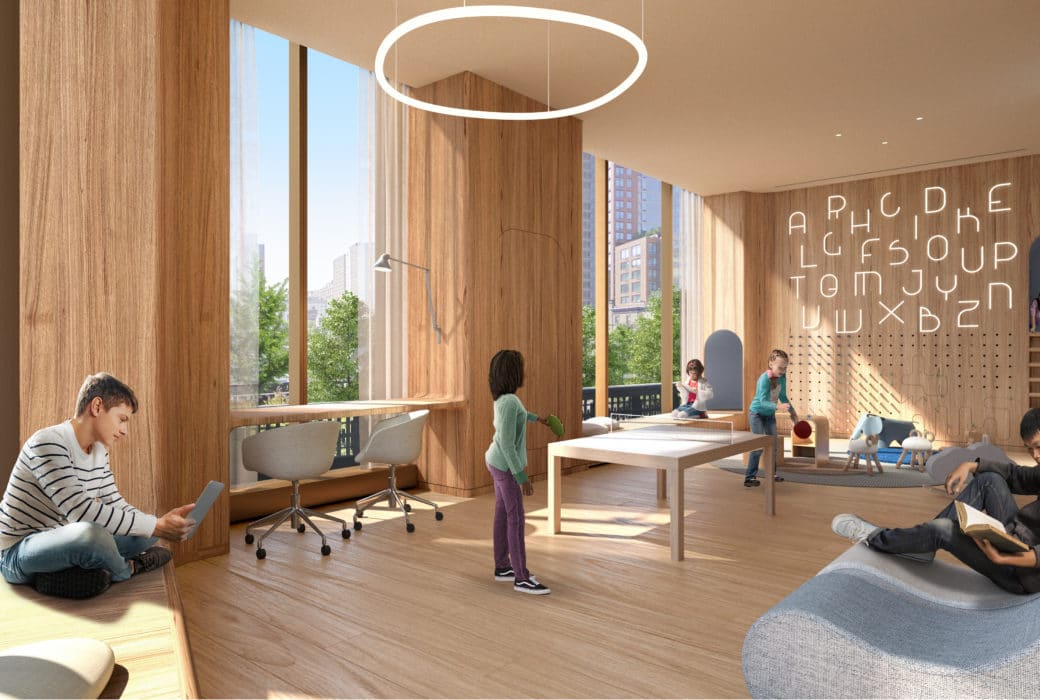 Amenities
Nine New Developments That Celebrate Play Time
Of all the amenities luxury buildings offer, children's spaces often end up at the bottom of the priority list for both buyers and developers. But more and more, high-end condo buildings are approaching kids' rooms with the same care and attention to detail that they bring to every other amenity.
Sponsored