Amenities
Private Marinas Make a Splash in South Florida
Nov 24, 2021 | By: Michele Marin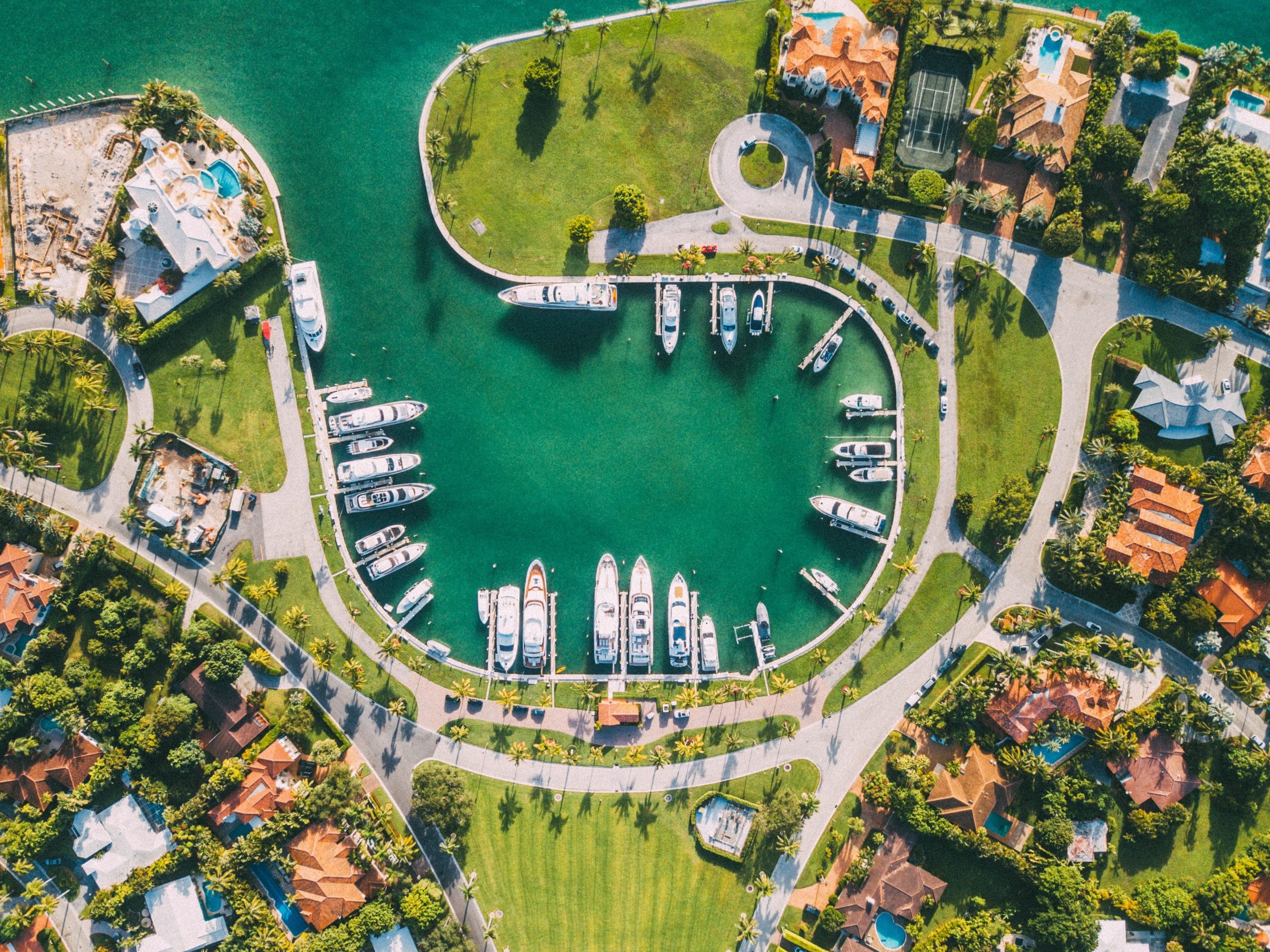 Stunning ocean views and a waterfront location were once the apex of real estate luxury in sunny South Florida. But as more and more Floridians embrace outdoor recreation and enjoy flexible work environments, some condominium developers have responded by offering an amenity that blows their competitors out of the water: private marinas.
Boat sales have risen in step with the embrace of outdoor activities throughout the pandemic. According to the National Marine Manufacturers Association (NMMA), 95% of marine CEOs reported that business conditions were expanding or stable in Q2 2021, and boat and yacht retailer MarineMax recorded that its revenue grew 70%, to over $523.1 million, for the quarter ending March 31. And consider what Vicky Yu, senior director of business intelligence for NMMA, told Boating Industry: "A domino effect has South Florida developers utilizing their indispensable land to meet the growing need for boat slips, private marinas, and one-of-a-kind amenities in a highly competitive luxury real estate market." All said, there has never been a better time for developers to wade into the possibilities of private marinas. 
Ian Bruce Eichner, of the Continuum Company, is meeting the increased demand for luxury residences with private boat dockage with his latest project La Baia Bay Harbor Islands. "To be honest, waterfront land was simply being underutilized before," says Eichner. "It's not easy to get approval for boat slips–it takes an experienced developer."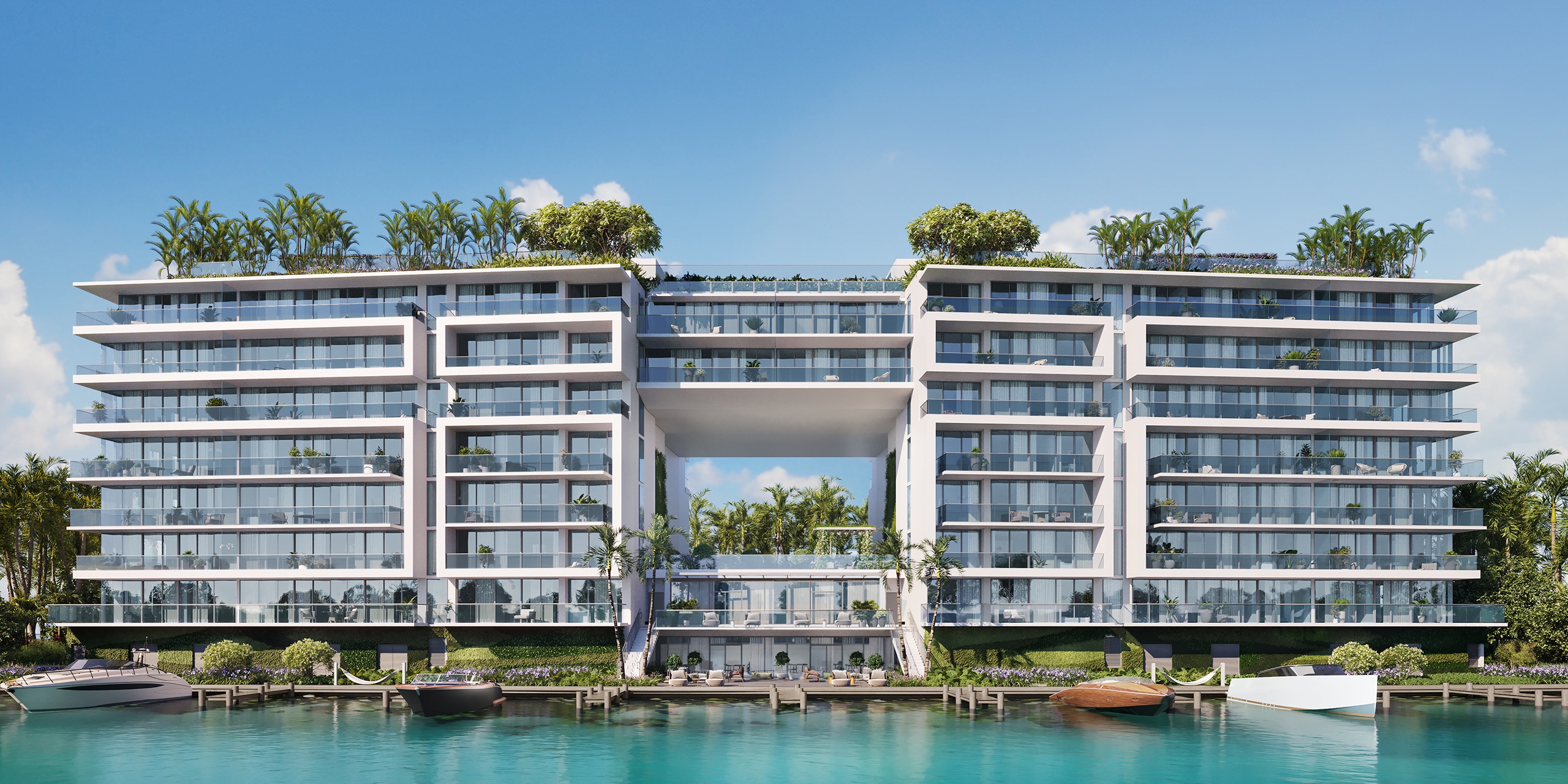 Allie Eichner, development officer of the Continuum Company, adds that up to this point, it has been difficult in South Florida to actually get on the water. "The private marina trend is really being driven by people's desire to have easier access to the water," she says. "There's really nothing quite as fabulous as being able to walk out to your backyard and be on the water in five minutes."
And accessing the water in five minutes is just what residents of La Baia Bay Harbor Islands will be able to do. Built on the last large-scale parcel on Bay Harbor Islands, the eight-story bayfront condominium, designed by architect Luis Revuelta, will feature 68 residences and 20 boat slips. The property, which will offer 30,000 square feet of resort-style amenities when it debuts in 2023, has residences priced from $810,000 and penthouses priced from $1.9 million.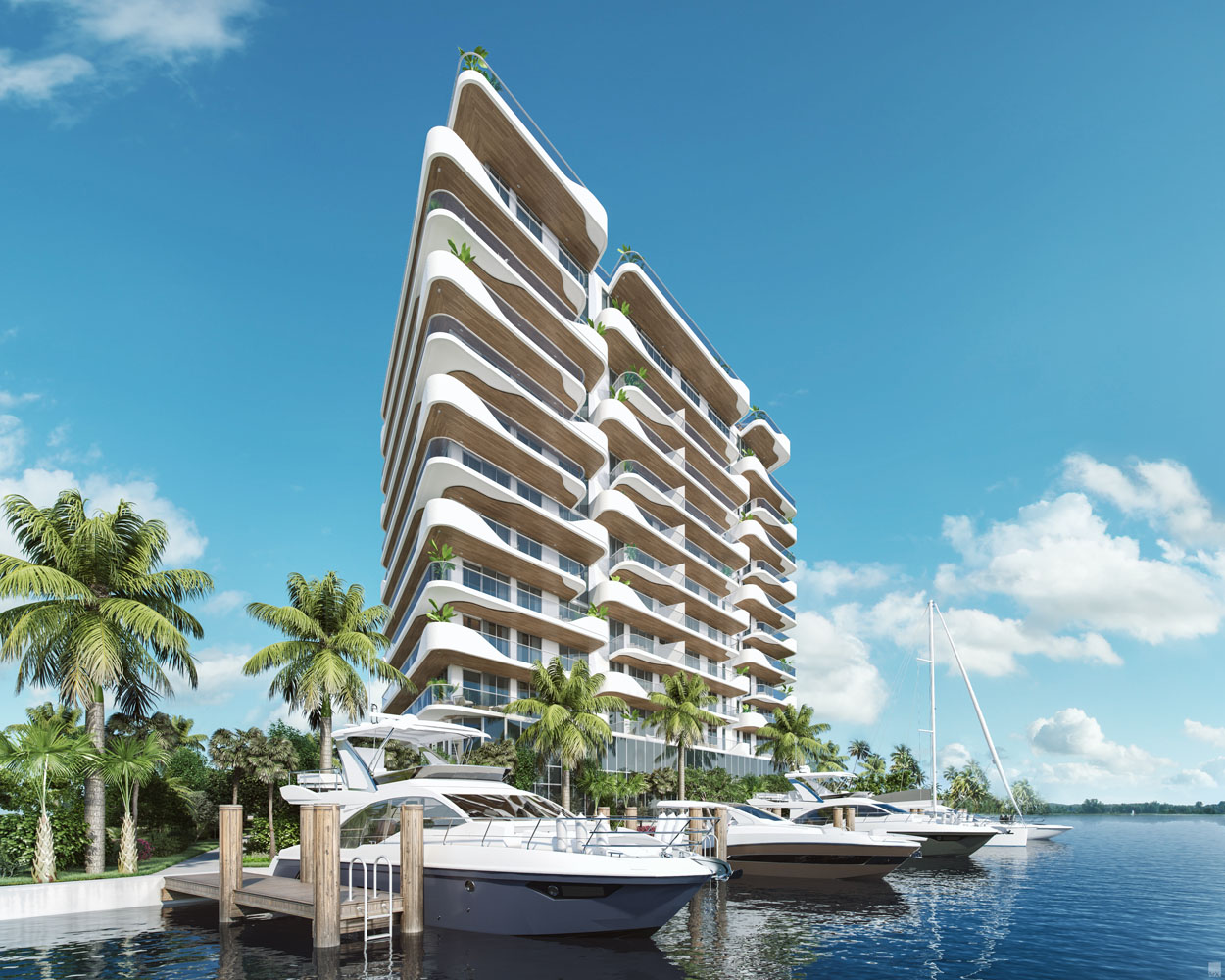 At the Monaco Yacht Club & Residences, Optimum Development USA is capitalizing on its coveted waterfront land by offering a private 12-slip marina that can accommodate larger vessels up to 55 feet. Residents of the building will also have access to a yachting concierge who can help with maintenance needs, yacht charters, or sailing and fishing excursions.
The 12-story waterfront condominium building, slated to open this year, is sited on one of the last remaining waterfront parcels in Miami Beach. A collaboration between interior designer Piero Lissoni and international architecture firm Arquitectonica, the Monaco Yacht Club & Residences will feature 39 condominiums starting from $1 million.
Although the market is seeing a flurry of buildings with private marinas becoming available, that may soon end. "The developers that have the rights to build a marina in South Florida have already built them and taken advantage of the heightened demand," says Phil Gutman, president of Pgutman LLC, who handles sales of La Baia Bay Harbor Islands. 
That demand was on full display at the Piero Lissoni-designed Ritz-Carlton Residences, Miami Beach, whose 15 Villa Collection residences sold out in just nine months. The Villa Collection features eight single-family waterfront homes boasting private boat dockage, and seven garden homes offering a boat slip in the property's 36-slip private marina.
While waterfront space brimming with private beaches and oceanfront pools once drove South Florida's luxury amenities, developers are finding they may have been overlooking one particularly valuable way to draw in buyers. As private marinas become the norm, there's no telling what new amenity may come in their wake.