People
Artist Ken Kelleher Pairs Sculpture and New Development
By: LX Collection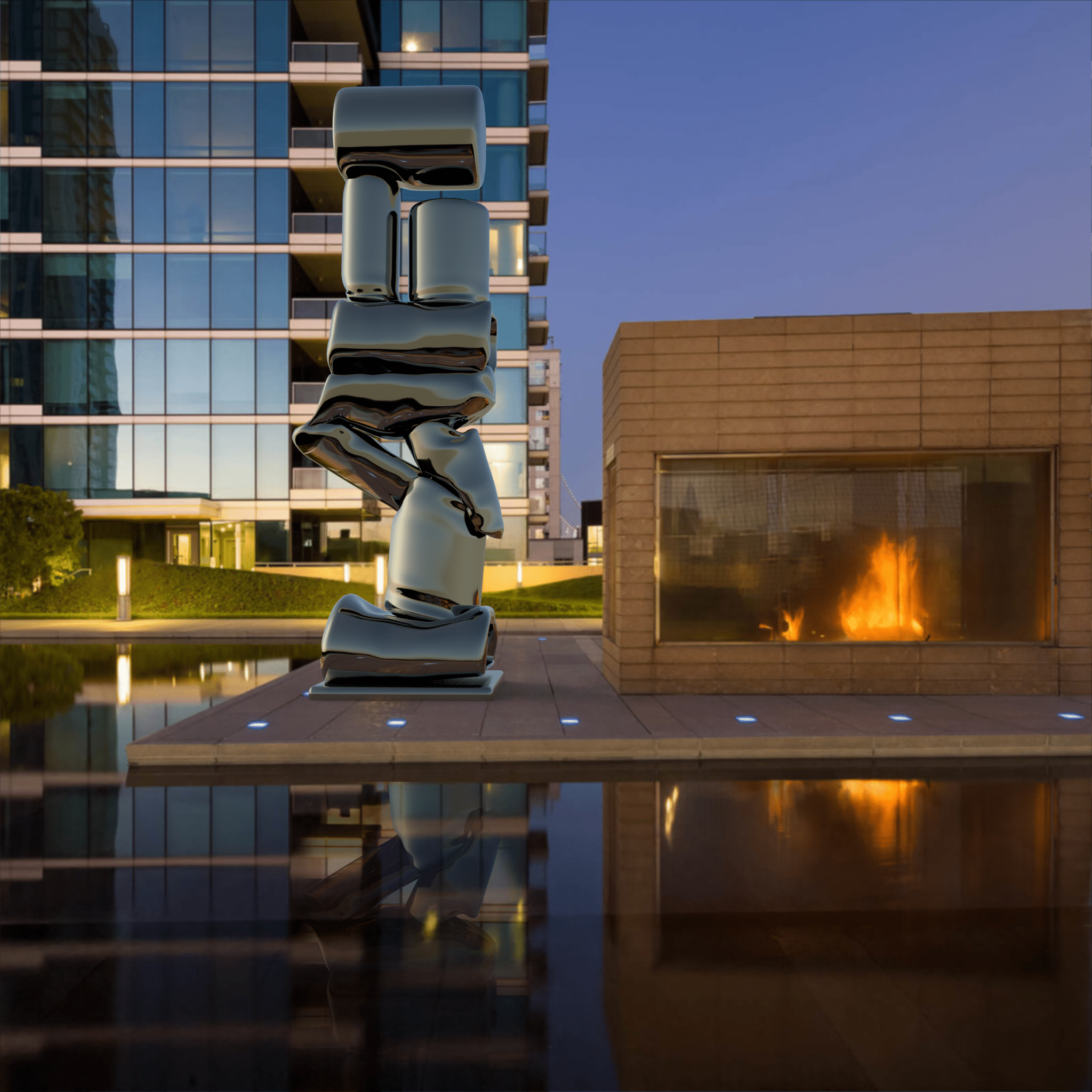 To artist Ken Kelleher, architecture and sculpture are distinct but related forms that speak "a similar language." So, it makes sense that for his collaboration with LX Collection, Kelleher created virtual sculptures inspired by the architecture of four new developments, Waterline Square, One Manhattan Square, Jade Signature, and The Harrison, as well as two virtual sculptures for the streets of London and Toronto. The unique digital artworks, Kelleher says, draw from "the intent of the building, space, environment" to "picture work that I feel will enhance it, activate the space around it, cause people to stop and wonder or play or interact." The results are sleek, reflective, and at times whimsical.
"I'm inspired by the beauty of the buildings themselves, the landscaping, the architectural facades, and the intent of the architects that designed them," Kelleher says. Kelleher has been sculpting for years—he studied the medium and did finishing work on cast bronze sculptures before transitioning to a career in advertising—and turned to digital sculpture as a way to test out ideas and experiment in a less time- and labor-intensive fashion.
The New Hampshire-based sculptor's goal was to place his virtual designs in conversation with the nearby buildings. For Jade Signature in Miami, that meant taking as inspiration the adjacent ocean and palm trees, as well as the white facade of the Jade itself. "The flow of the water and the waves [is] represented in a vertical spiraling form that bends like a wave."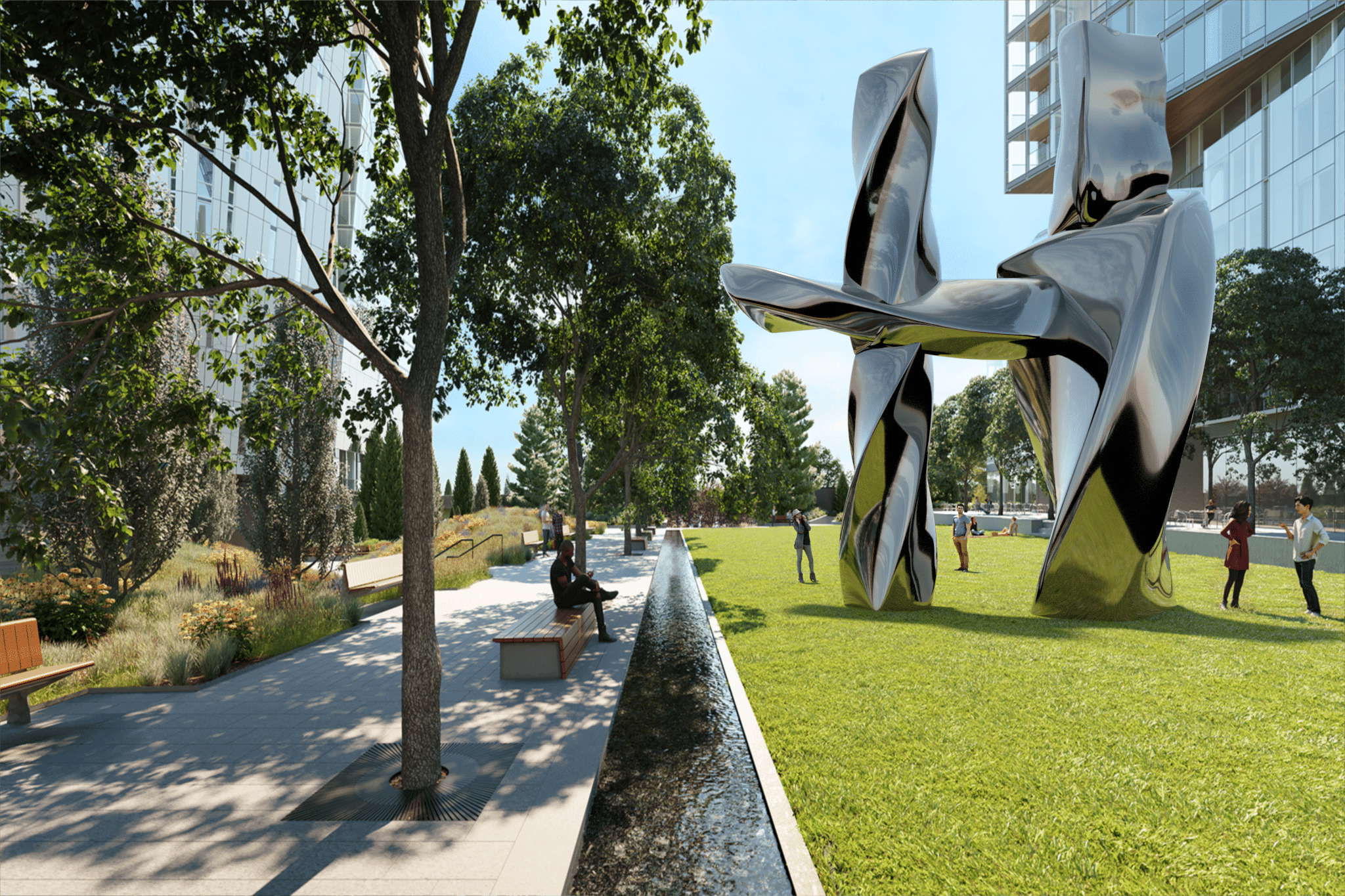 At Waterline Square, in contrast, Kelleher—for whom virtual sculpture is a familiar approach—wanted to go big, with "a large monumental work that has a softness and a hardness at the same time but is also playful and engaging." The design he ended up with is a welcoming one, an arch that can accommodate both gatherings and solo reflection.
Ultimately, Kelleher hopes that his designs enhance residents' experiences of their homes. "I think sculptures can create an intimacy in spaces," he says, "a heightened sense of place and culture and identity that adds more depth of experience to residential buildings."