Lantern House
West Chelsea, New York
515 W 18th St, New York, NY 10011, USA
Lantern House, a new development along New York's High Line, is part condominium residences, part sculptural work of art—which makes sense: it was designed by Thomas Heatherwick, who also designed the Vessel at Hudson Yards. The distinguishing architectural element here is a series of glass panels that form lantern-like bay windows. It's a dramatic statement that distinguishes Lantern House from a spate of other developments in the vibrant and culturally rich West Chelsea neighborhood. The bay windows also help define the interiors by internationally renowned design firm March & White. Residences and common spaces, like the 75-foot saline pool and Equinox-curated fitness center, have an airy, loft-like vibe that's tempered by warm materials like bronze, oak wood, and onyx.
Developed By Related Companies
Broker
Related Sales and Corcoran Sunshine Marketing Group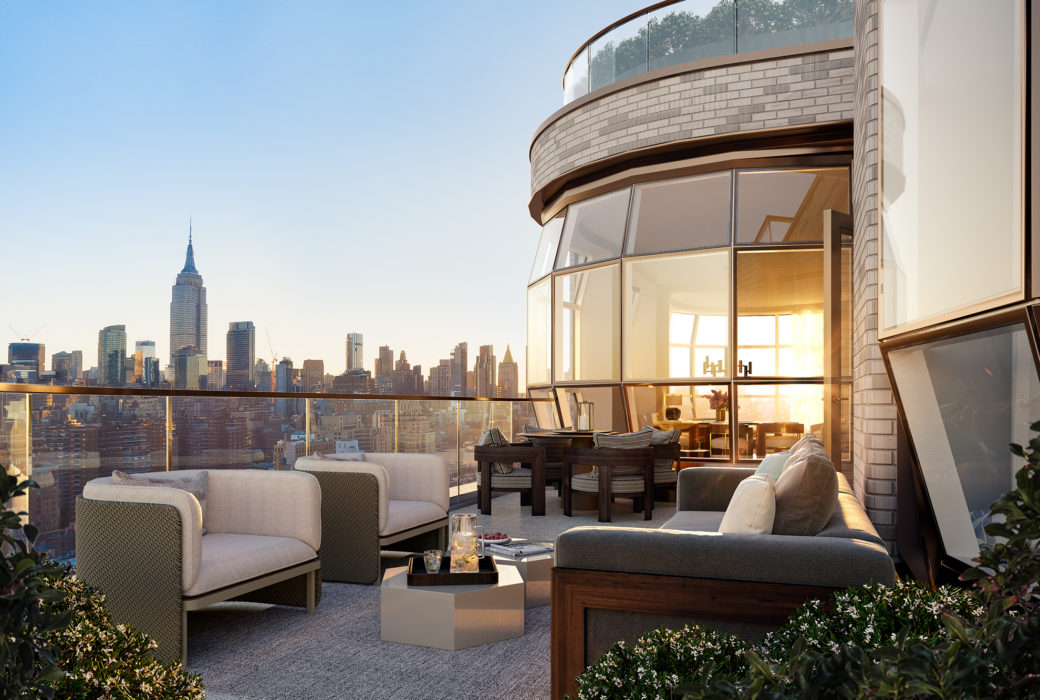 Thomas Heatherwick of London-based Heatherwick Studio is known for his dramatic, forward-thinking aesthetic. And Lantern House is no exception. The condominium development is actually two towers, rising on either side of the High Line, connected below the elevated greenway by a metal-roofed glass-encased lobby and surrounded by lush gardens by Hollander Design Landscape Architects. It's undoubtedly an architectural statement, but it was built with residents in mind: "The design for Lantern House came from looking at the city's existing buildings and thinking about which ones you might want to live in, not just look at," says Heatherwick. The bay windows, inspired by those you'd see on Victorian homes in the United Kingdom, invite city and water views, and the brickwork punctuating the facade reflects New York's industrial beginnings. As the studio's first residential project in New York, the silhouette looks every bit as sculptural and unique as the rest of Heatherwick's repertoire. 
Residence
Bed
Bath
Price
Int

SqFt

Ext

SqFt

Taxes
Common Charges
Floor Plan
Contact
318
1
1
$1,795,000
845
$0
$0
View
Contact
617
1
2
$2,725,000
1098
$0
$0
View
Contact
1205
1
1.5
$3,095,000
1254
$0
$0
View
Contact
416
2
2.5
$4,250,000
1614
$0
$0
View
Contact
1401
3
3.5
$7,495,000
2103
$0
$0
View
Contact
1704
3
3
$7,850,000
2167
$0
$0
View
Contact
1101
3
3.5
$8,975,000
2103
$0
$0
View
Contact
1104
4
4.5
$10,950,000
2536
$0
$0
View
Contact
221
1
1.5
$1,875,000
780
$0
$0
View
Contact
This formerly industrial area, once known for its nightlife, has become an innovative and fashion-forward hub of art and culture. This transformation is largely due to the High Line, an elevated park that extends along Manhattan's West Side and is bookended by the Whitney Museum of Art and Hudson Yards, a massive residential and commercial complex that's part office park, part condo towers, and part tourist attraction. Also nearby: Chelsea Market, the Meatpacking District, and the Hudson River Greenway.
Related Companies tapped another London-based studio for the interior design: March & White, founded by Elliot March and James White, got its start designing interiors for luxury yachts and some of London's most exclusive private clubs. At Lantern House, they've gone after a classic, tailored look that speaks to their background. "The holistic design connects a distinctive facade with a heritage interior," says March. The 181 loft-like residences, which range in size from one bedroom to four bedrooms, have bronze fixtures, fluted-walnut cabinetry, marble and onyx surfaces, and oak wood flooring, plus Gaggenau kitchens and radiant-heat flooring in the master bathrooms.
Lantern House's location on (or rather around) the High Line provides inspiration for its amenities. The 75-foot saline swimming pool runs parallel to the High Line, while gardens below and on the rooftop echo the greenery of the elevated park. Cozier enclaves within the building include the library, game room, and coworking lounge.
24hr Doorman
Children's Playroom
Concierge
Coworking Space
Fitness Center
Game Room
Garden
Library
Lounge
On-Site Parking
Outdoor Grills
Outdoor Space
Private Dining
Sauna
Screening Room
Swimming Pool
Terrace
Yoga Studio
"The design for Lantern House came from looking at the city's existing buildings and thinking about which ones you might want to live in, not just look at."

Thomas Heatherwick
"Working as practical inventors with no signature style, our motivation is to design soulful and interesting places which embrace and celebrate the complexities of the real world,"

— Thomas Heatherwick
"The approach driving everything is to lead from human experience rather than any fixed design dogma."

— Thomas Heatherwick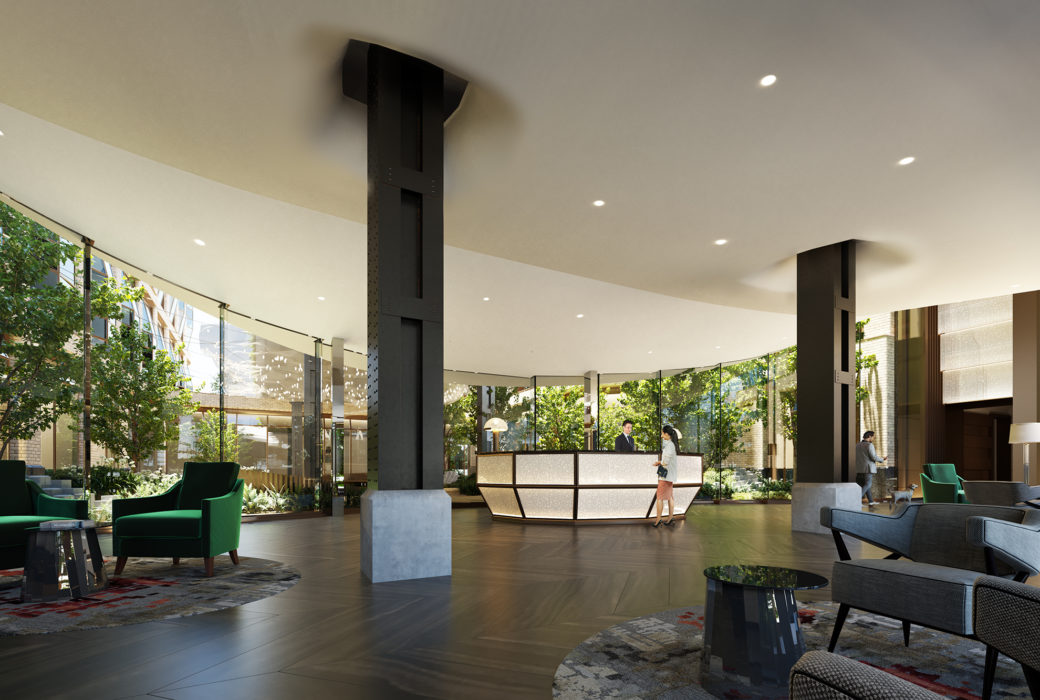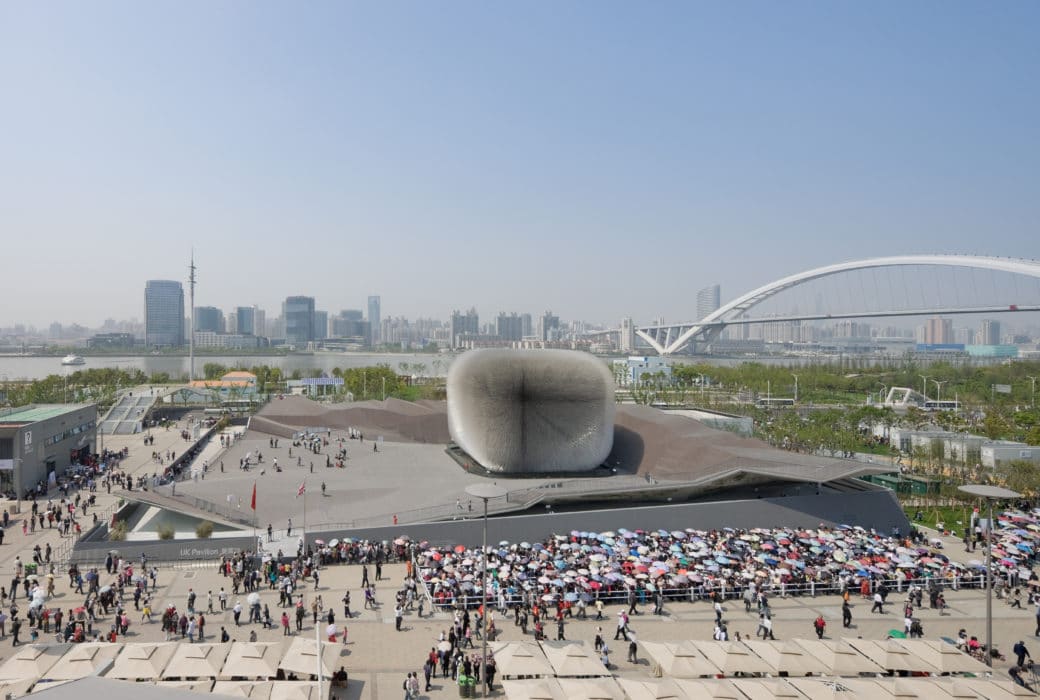 Architecture
The Bold, Thrilling Work of Thomas Heatherwick
Thomas Heatherwick is the founder of Heatherwick Studios, the London-based studio behind some of the world's most innovative designs. The Englishman is known for his diversity of projects, from Louboutin perfume bottles and London's double-decker buses to train stations and temples.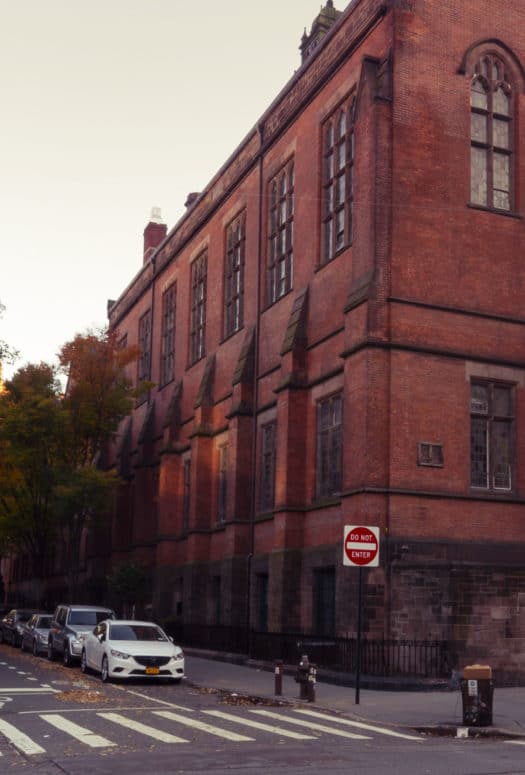 Culture
Block & Lot: A Chelsea Street With an Unexpected Past
Welcome to Block & Lot, a new series that takes an in-depth look at the blocks—the actual rectangles bounded by streets and avenues—that make up Manhattan. In this installment, we visit Block 00718 in Chelsea.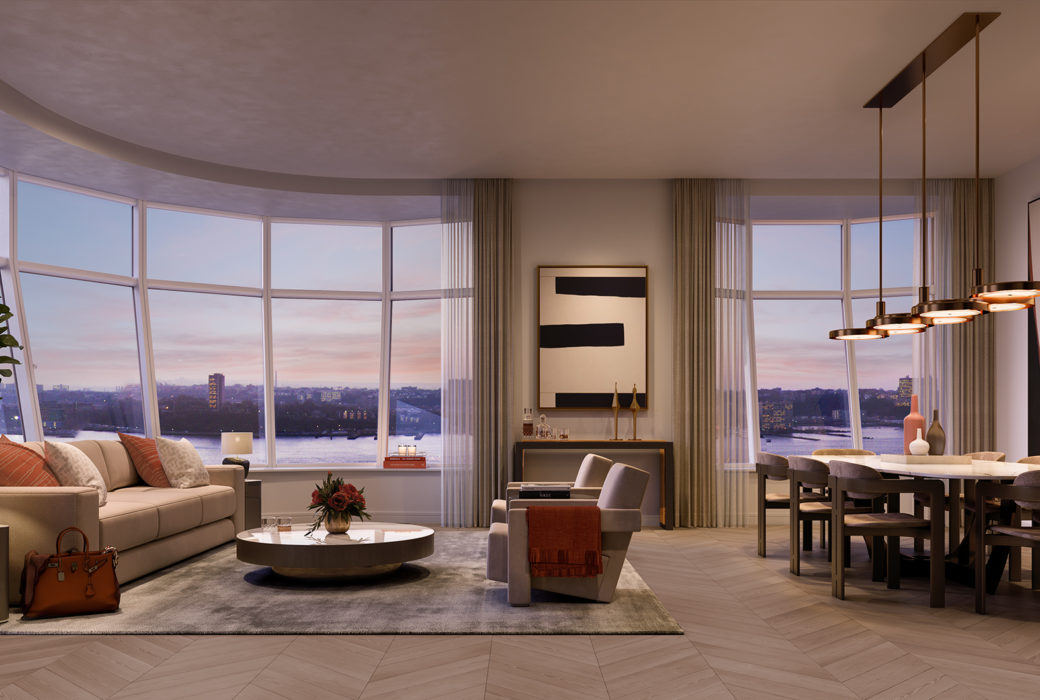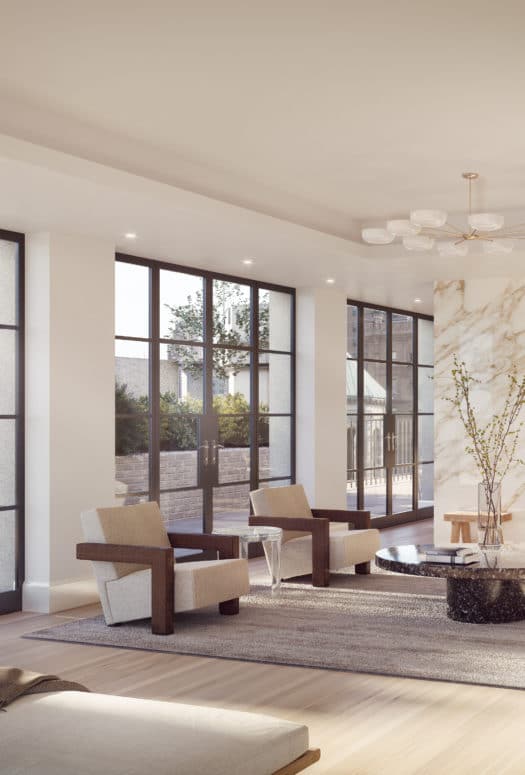 Design
Four Stunning Materials Trends of 2020
As they spend more time in their homes, homebuyers are more likely to focus on quality, seeking residences that prioritize craftsmanship. And some developers are sourcing specialty options for materials. Here are some of the most striking materials trends we've seen this year.